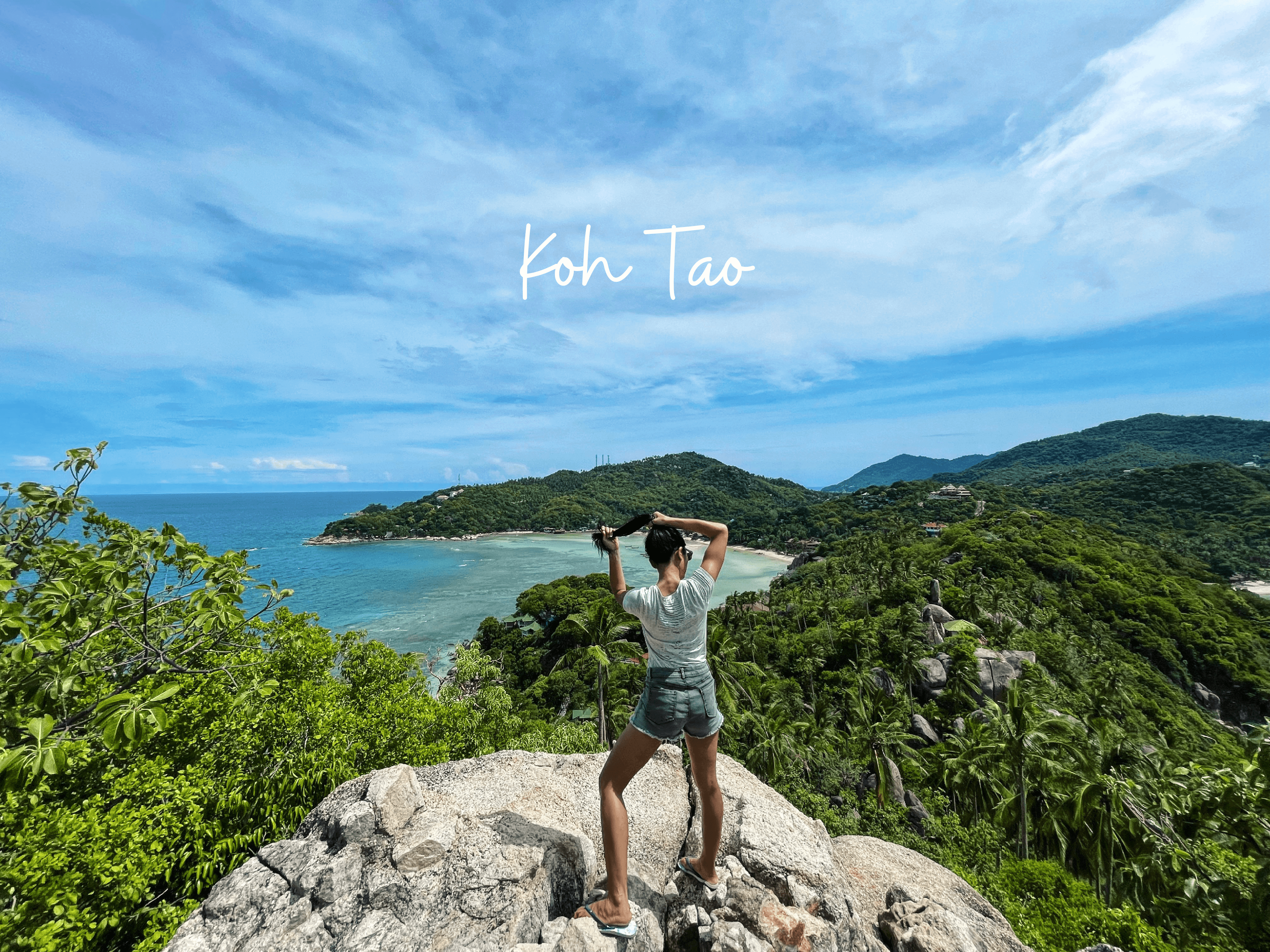 Koh Tao [เกาะเต่า] or Turtle island is a small island in Thailand located near the western shore of the Gulf of Thailand. It is located 45 kms north of Samui island in Surat Thani province and 40 kms east of Chumphon province.
Koh Tao was once a detention place for political prisoners, but today it is one of  Southern Thailand's true tropical island escapes and scuba diving destinations. Over the last decade or so, this tiny jewel has become more and more popular among divers and people learning to dive. It has dozens of dive centers and the largest number of Padi certified divers of the world after Cairns in Australia!
My Forth Trip to Koh Tao in July 2021
Three weeks after I complete the Open Water course in June which I enjoyed so much, I decided to do Advanced Open Water course in Koh Tao again. The course takes two days only and I stayed two extra days to do a few more dives. I am now a certified diver and can dive to a maximum depth of 30 metres (100 ft)! Yay!
I would like to share some pictures from my last dive at Sail Rock which is a huge underwater pinnacle with only the tip sticking out of the water. With currents swirling around the rock that drops down to 40 meters you can expect an explosion of marine life. This is my favourite dive spot in the Gulf of Thailand!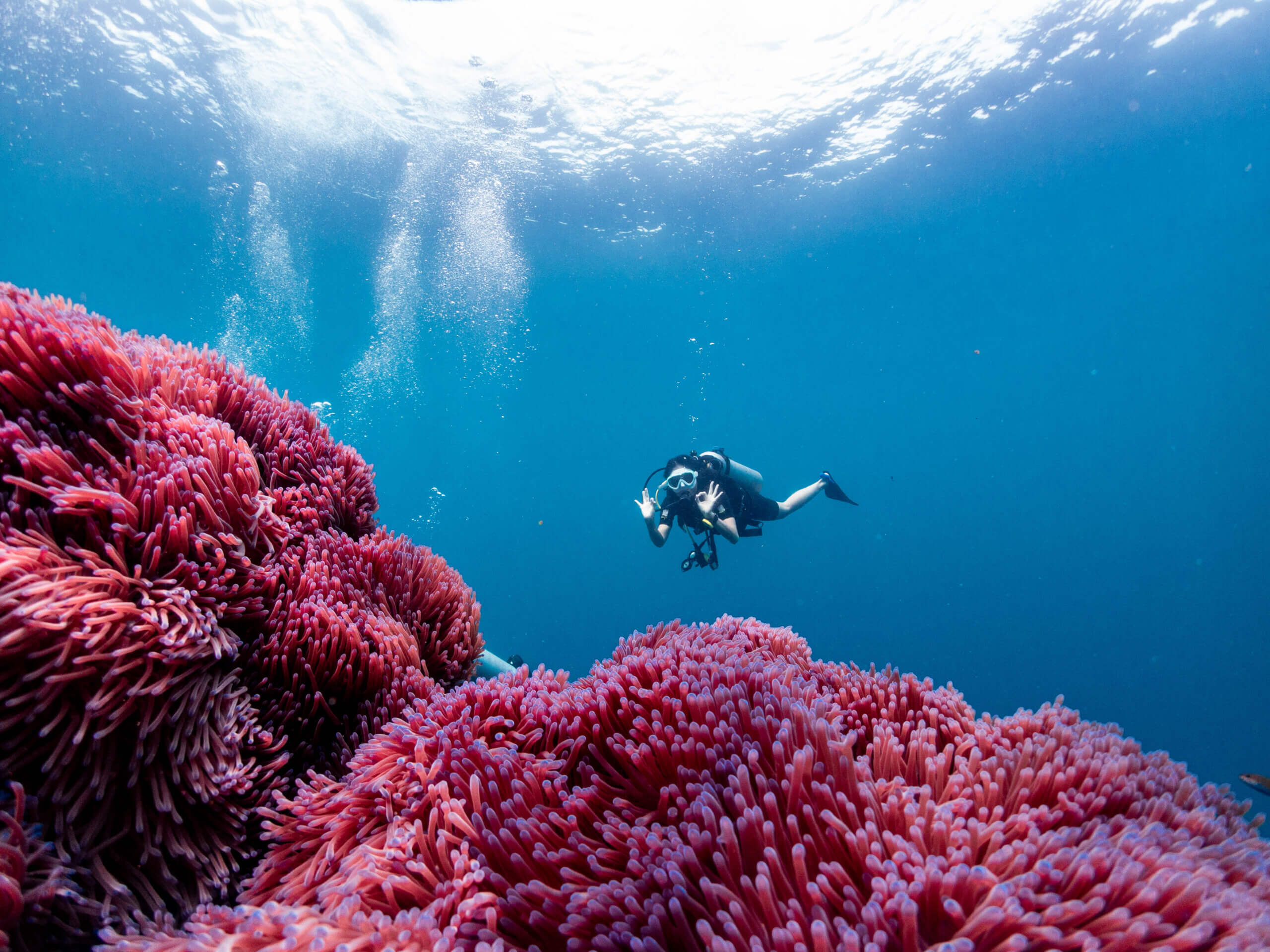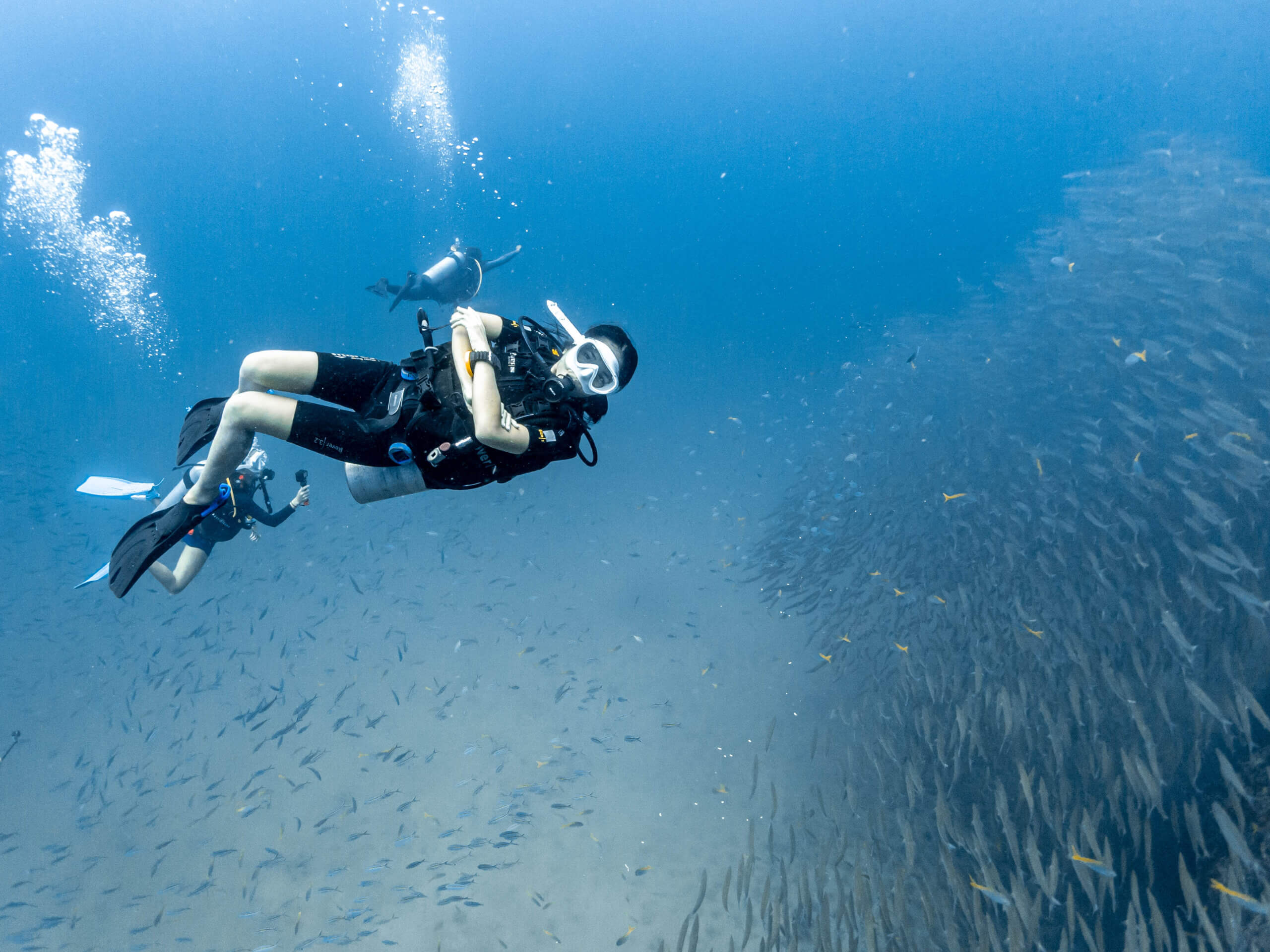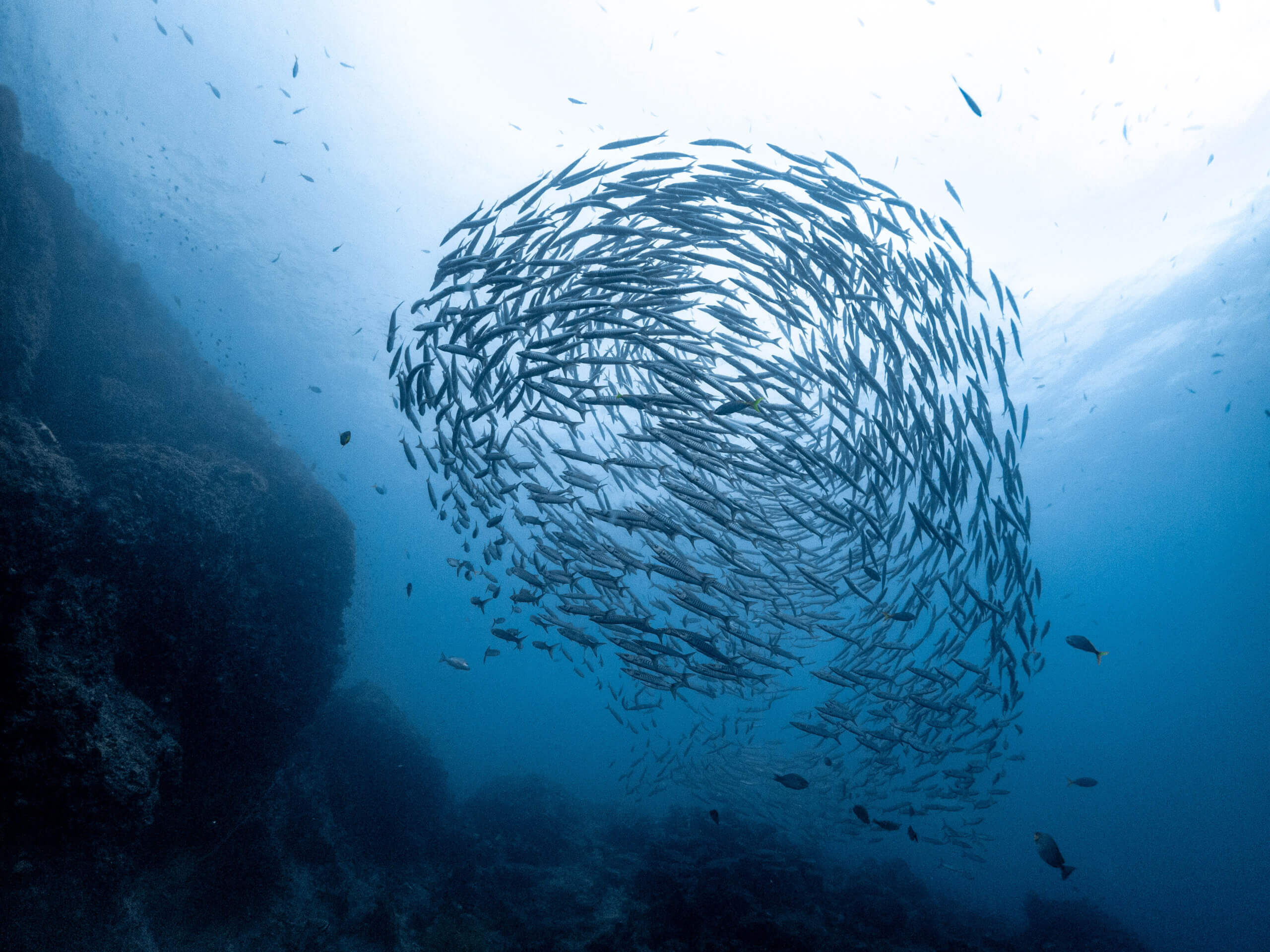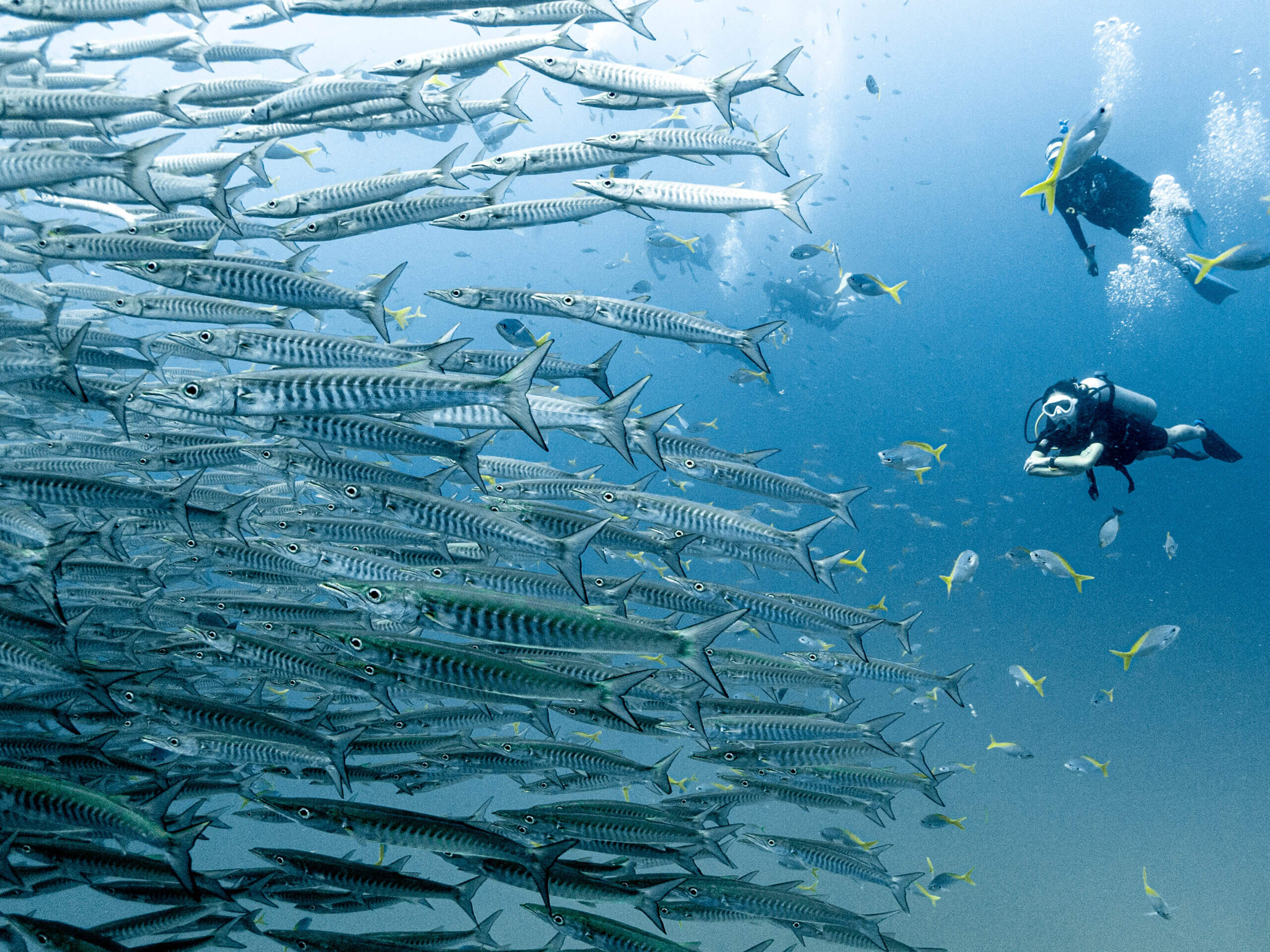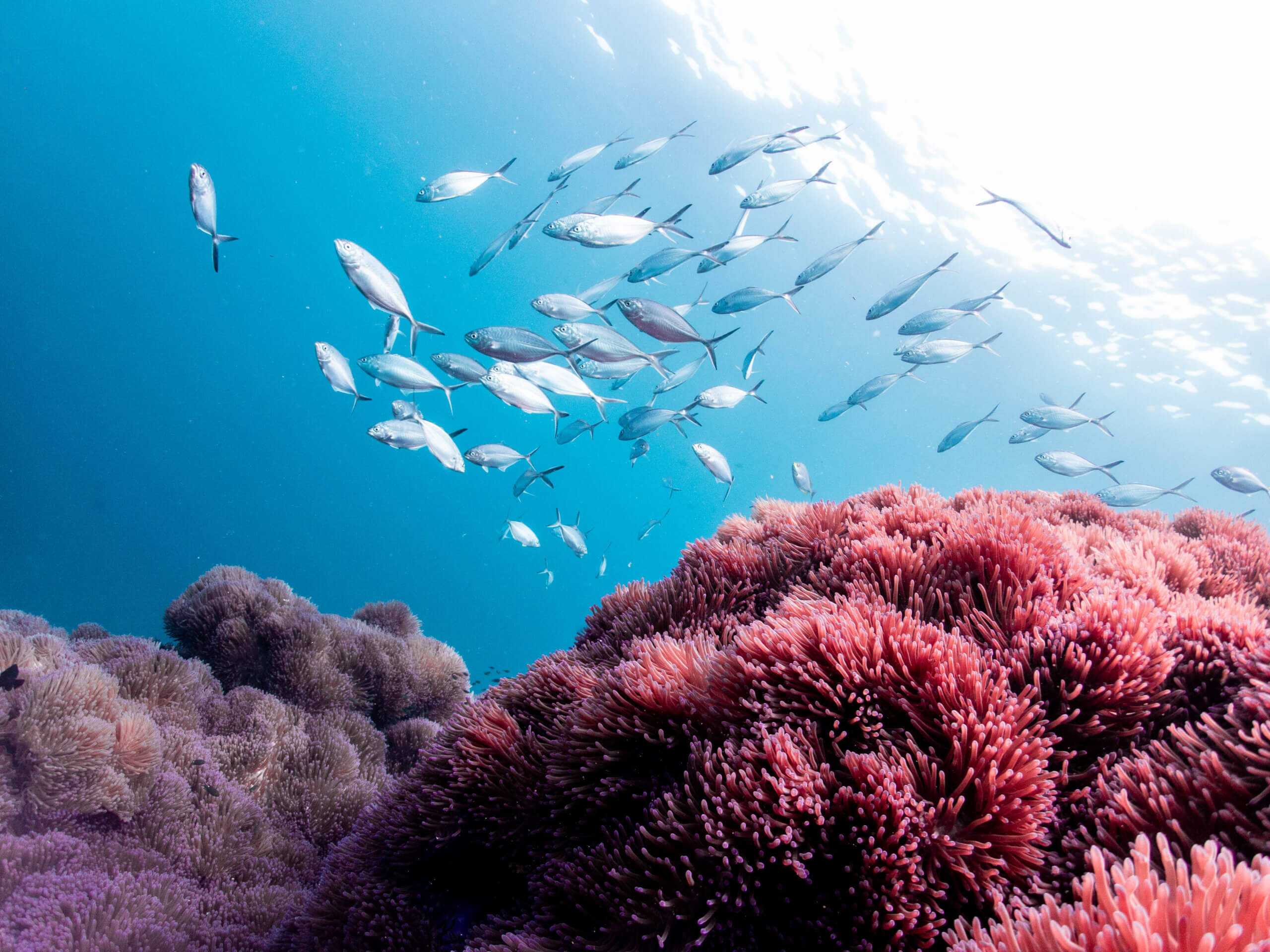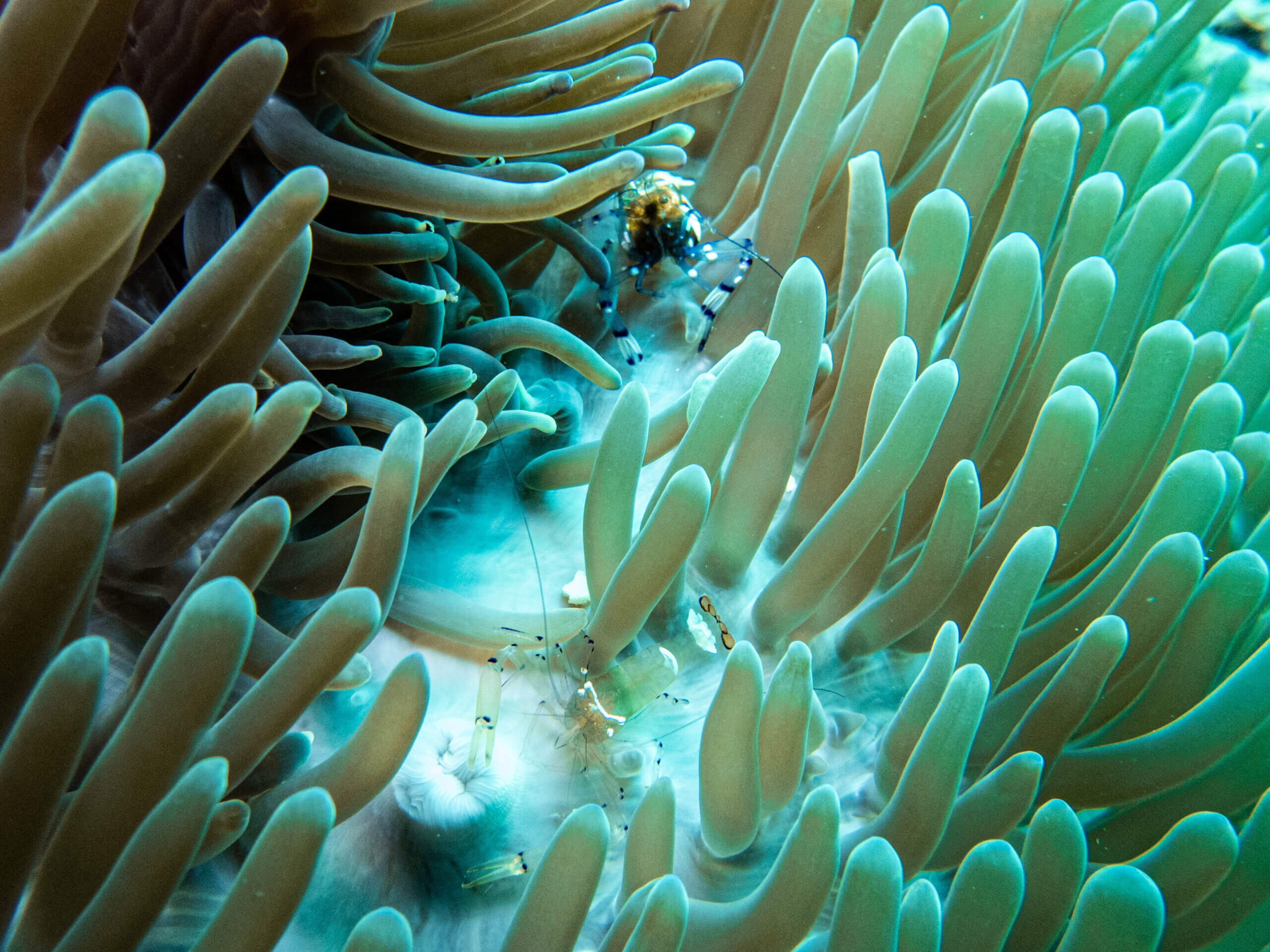 My Third Trip to Koh Tao in June 2021
In June 2021, I visited Koh Tao twice, the trips were three weeks apart. The second trip was memorable for me as it was the very first time that I traveled alone (if you are thinking that Koh Tao is a dangerous place, I can assure you that it is the opposite.)
Koh Tao during the pandemic (as of June 2021) was extremely quiet. I decided to stay in Sairee beach to be close to restaurants and cafes that were still opened. I hired a scooter for 150 Baht per day to explore the parts of the island I didn't visit in my previous two trips. The island is so tiny that you could get anywhere within 10-15 minutes.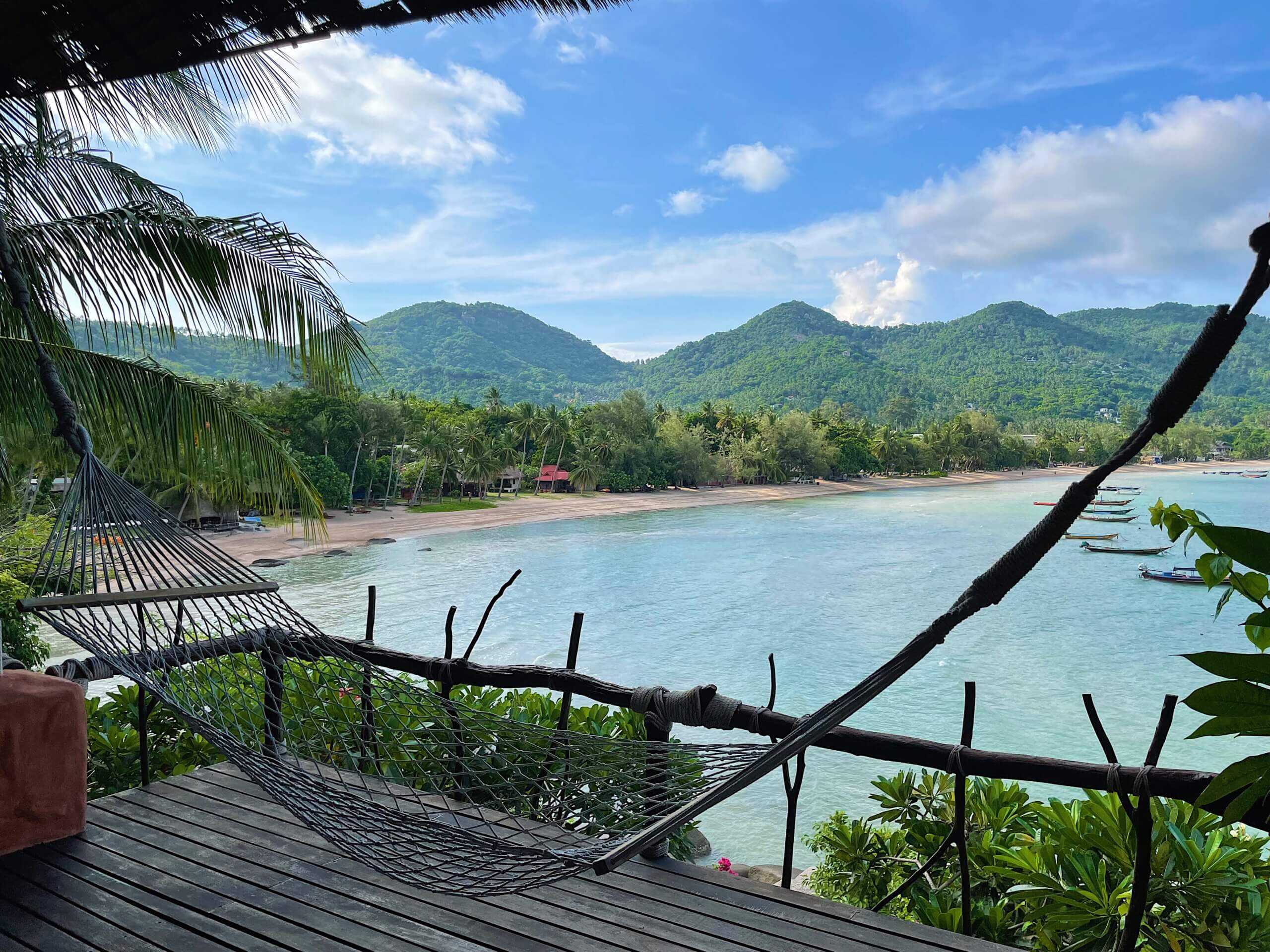 My favourite beach is Shark bay. The water is beautifully clear. It is perfect for snorkeling here, there were lots of fish and corals. If you are lucky you will find turtles and many blacktip reef sharks. I was told that the best time to see sharks and turtle are during January and March.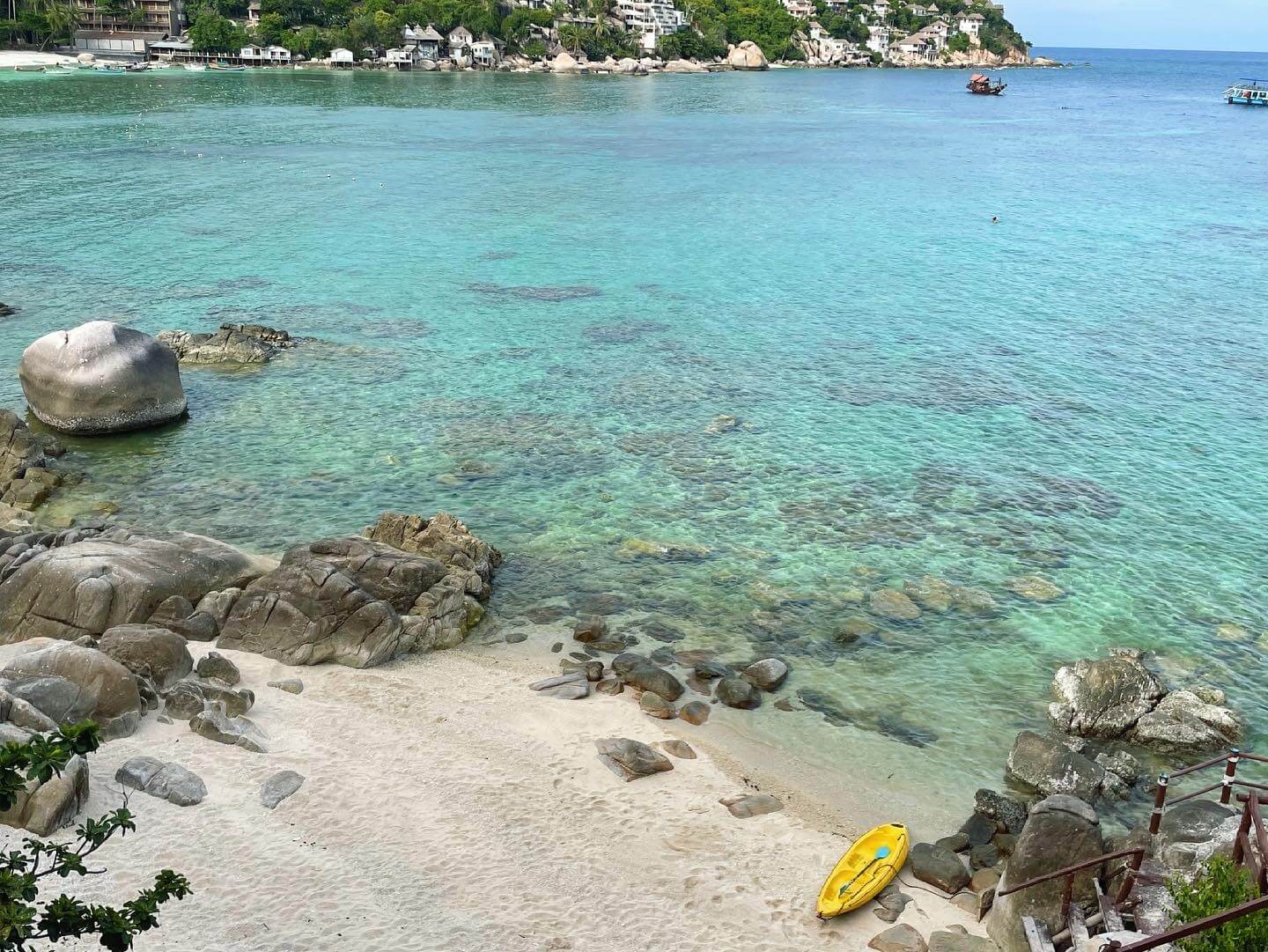 One thing I recommend you to do is to hike John Suwan Viewpoint which is by far the best viewpoint on the island. It is a mediocre walk up to the top, and takes around 20 minutes in total. The real battle is against the heat and humidity! but when you eventually reach the peak of John Suwan Viewpoint I guarantee you won't be disappointed. You can see two beautiful bays both Chalok Baan Kao Bay and Shark Bay from the top.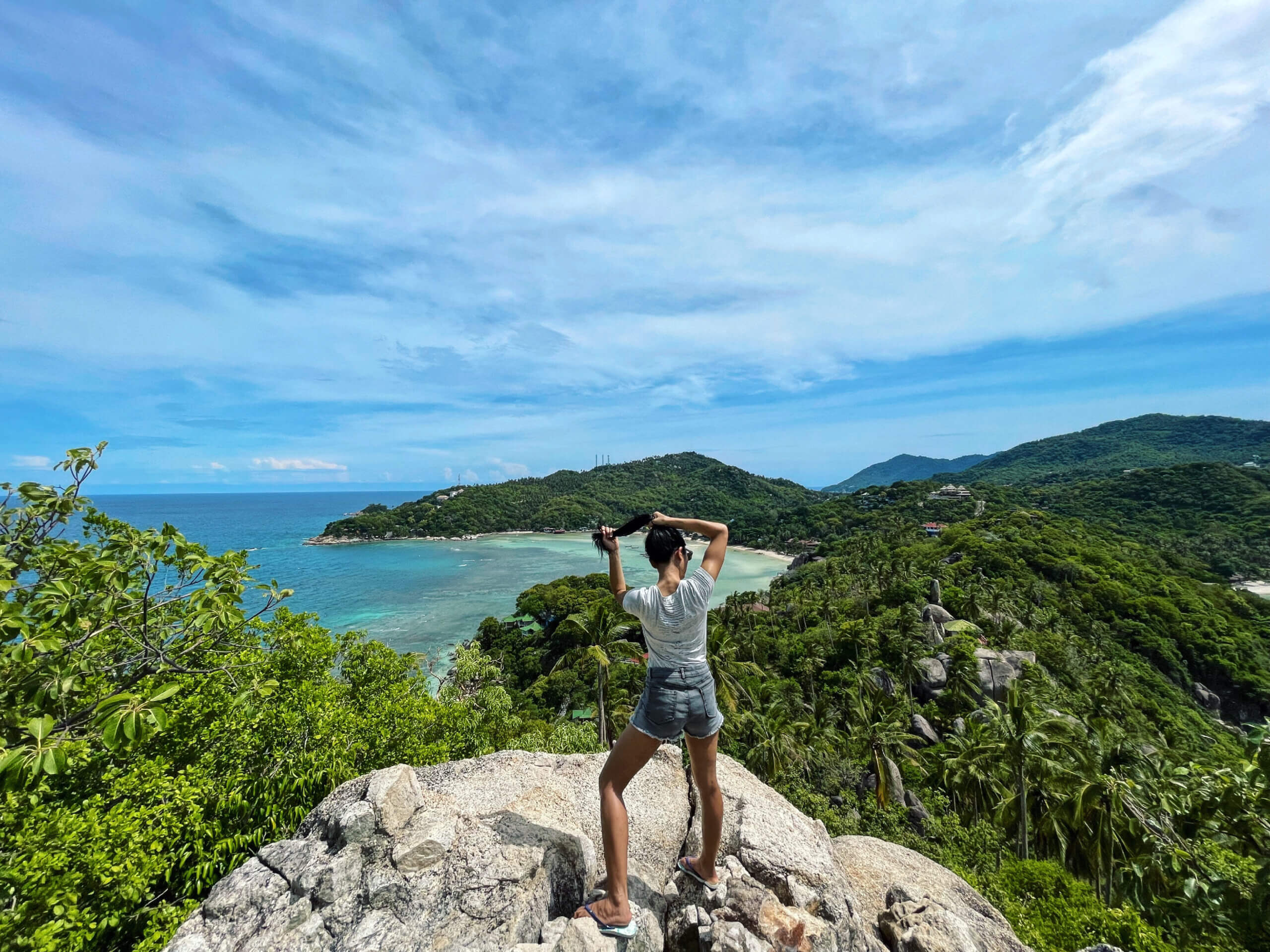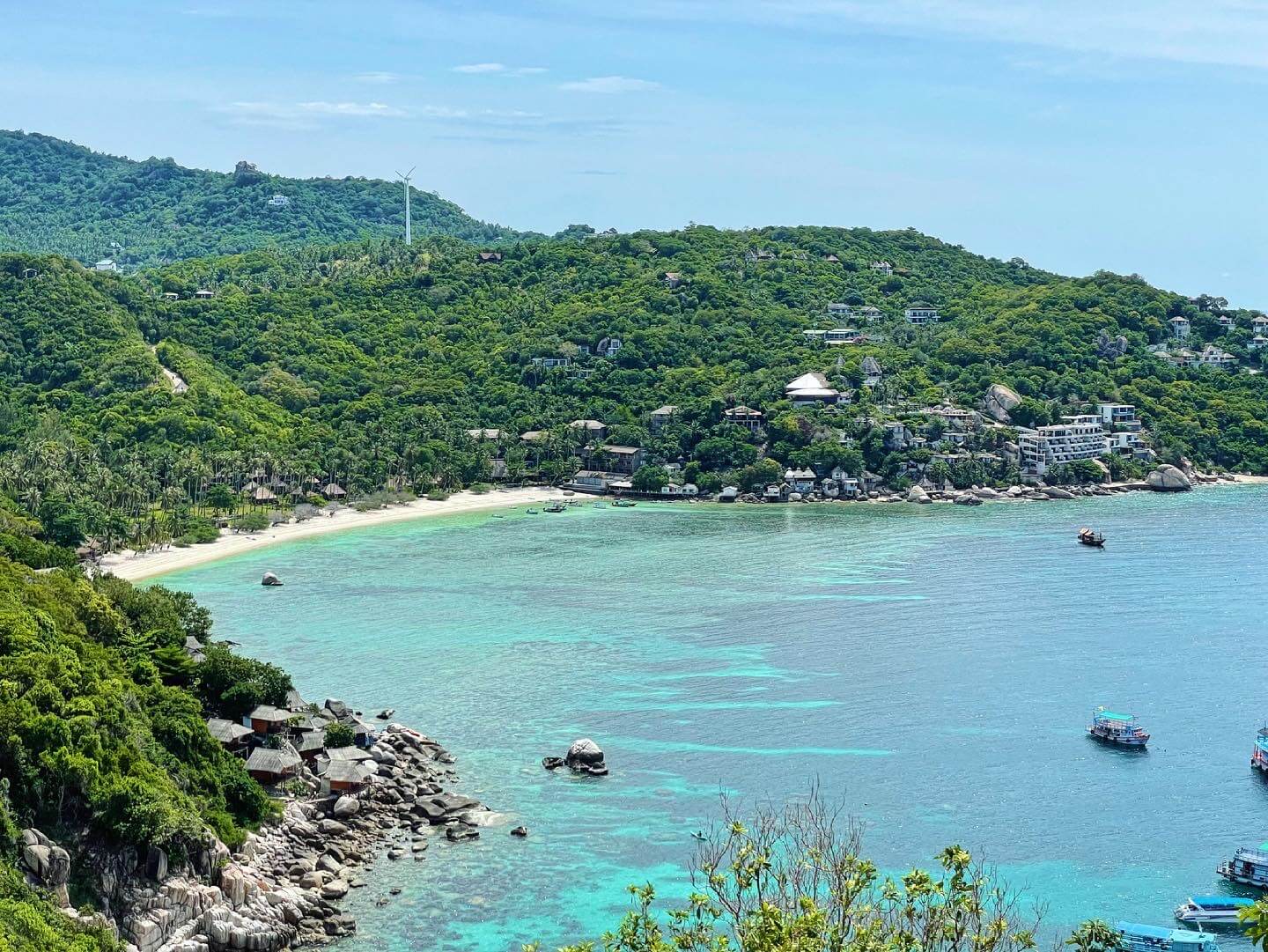 The main reason of my trip was to learn to scuba dive and get the Open Water diver certificate. I wanted to check this activity out of my must-do list since I did a try dive back in 2015, and I finally had a chance.
My course started with academic classroom sessions and two confined water skills, and complete four dives in the ocean. My highlight is the last two dives in Sail Rock the most famous dive site in this area. It is situated about an hour and a half boat ride from Koh Tao.
If you have never tried scuba diving, you should! Come to Thailand and head to Koh Tao. It will forever changes the way you view the world. The complexity and connectedness of all life below reminds me how incredible the planet is.
I am happy to share with you the pictures from my dives. These beautiful photos were taken by the school's photographer.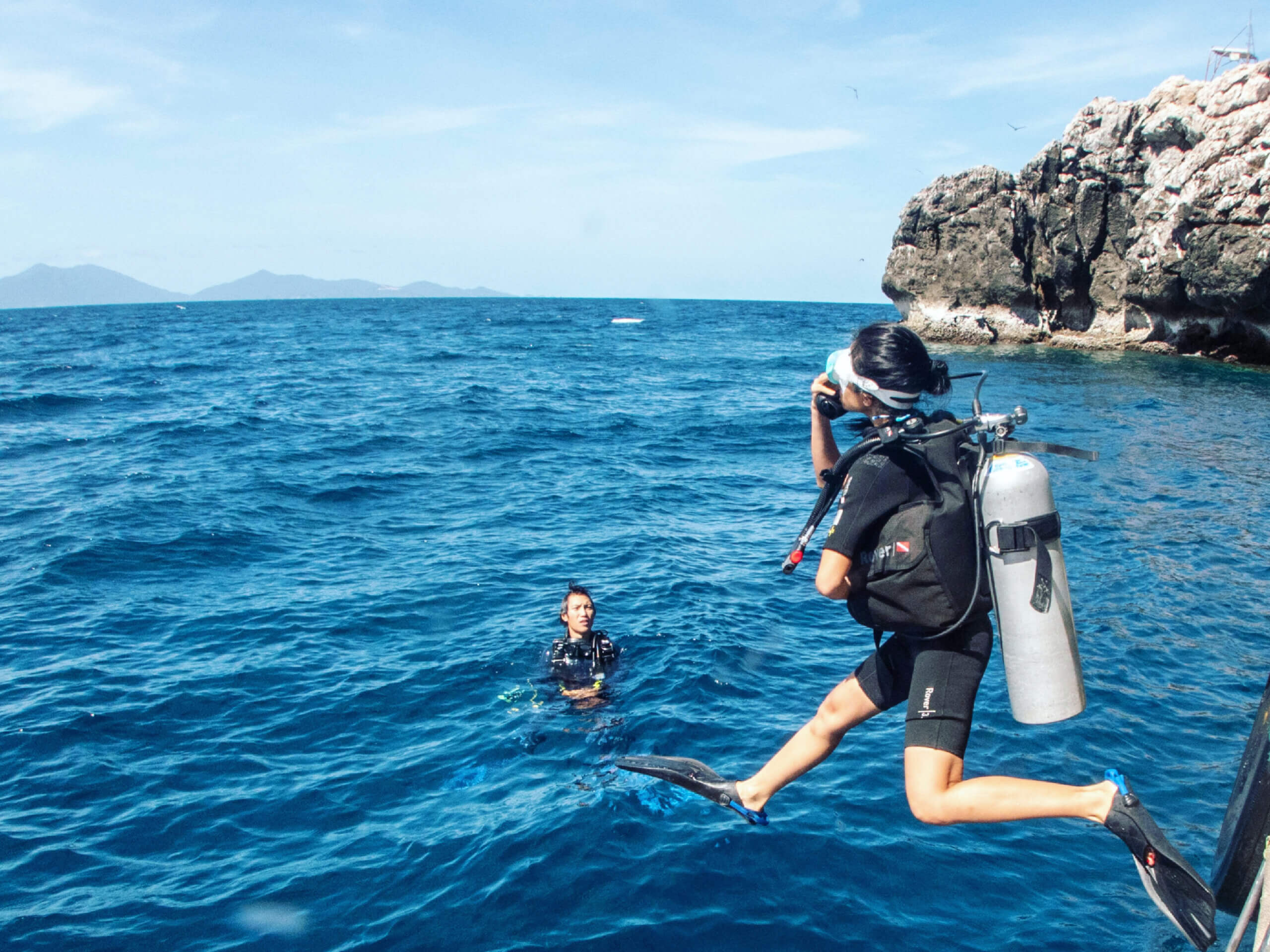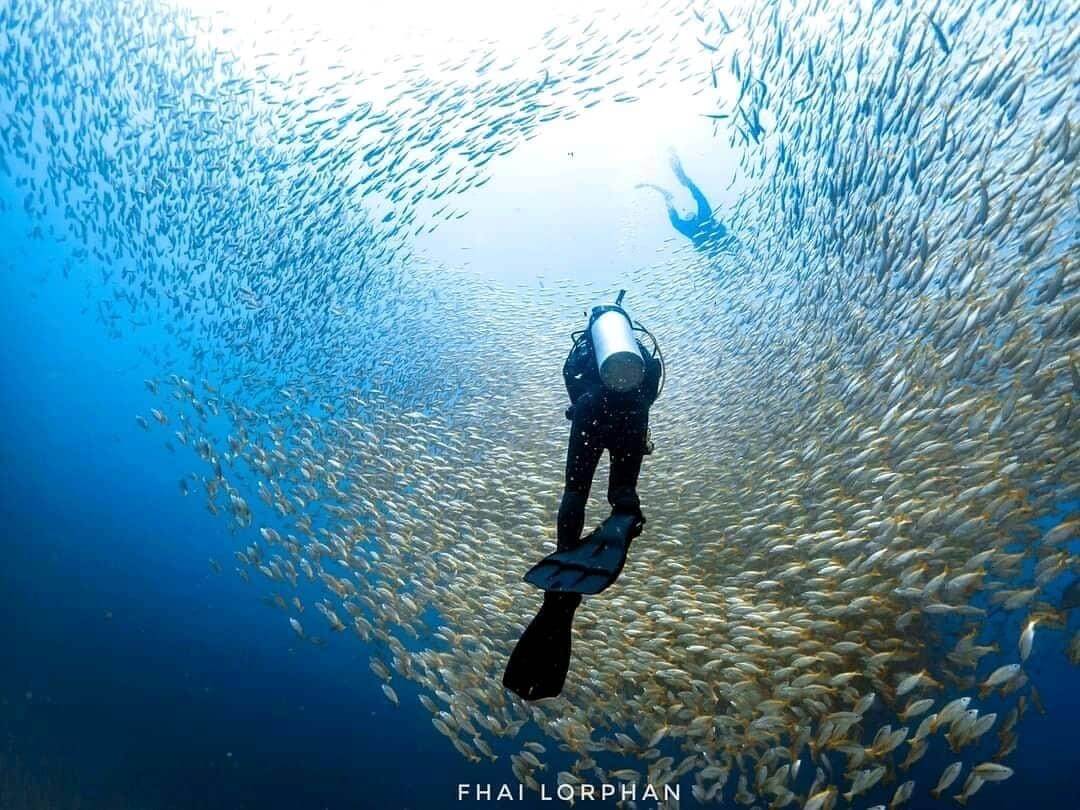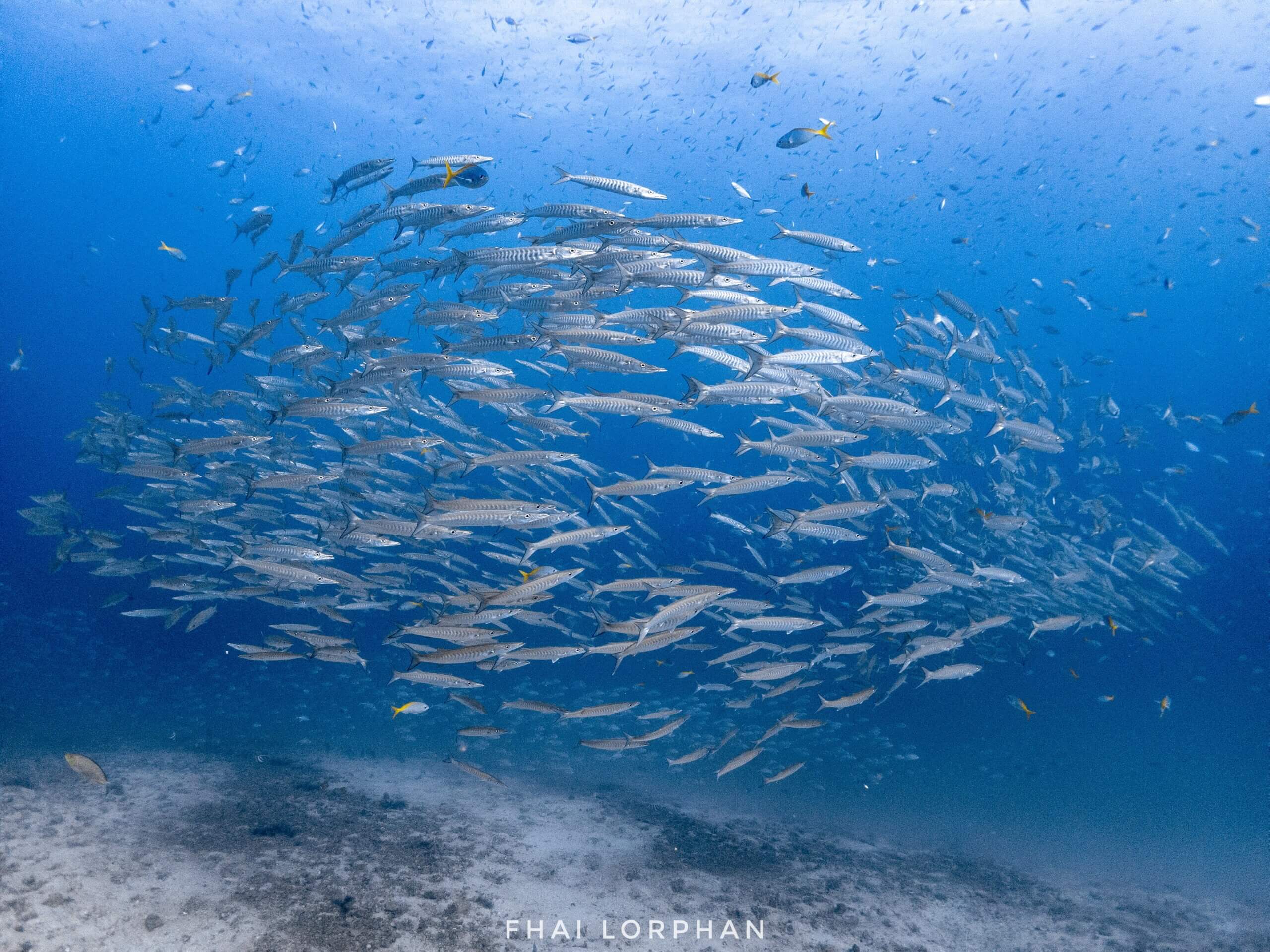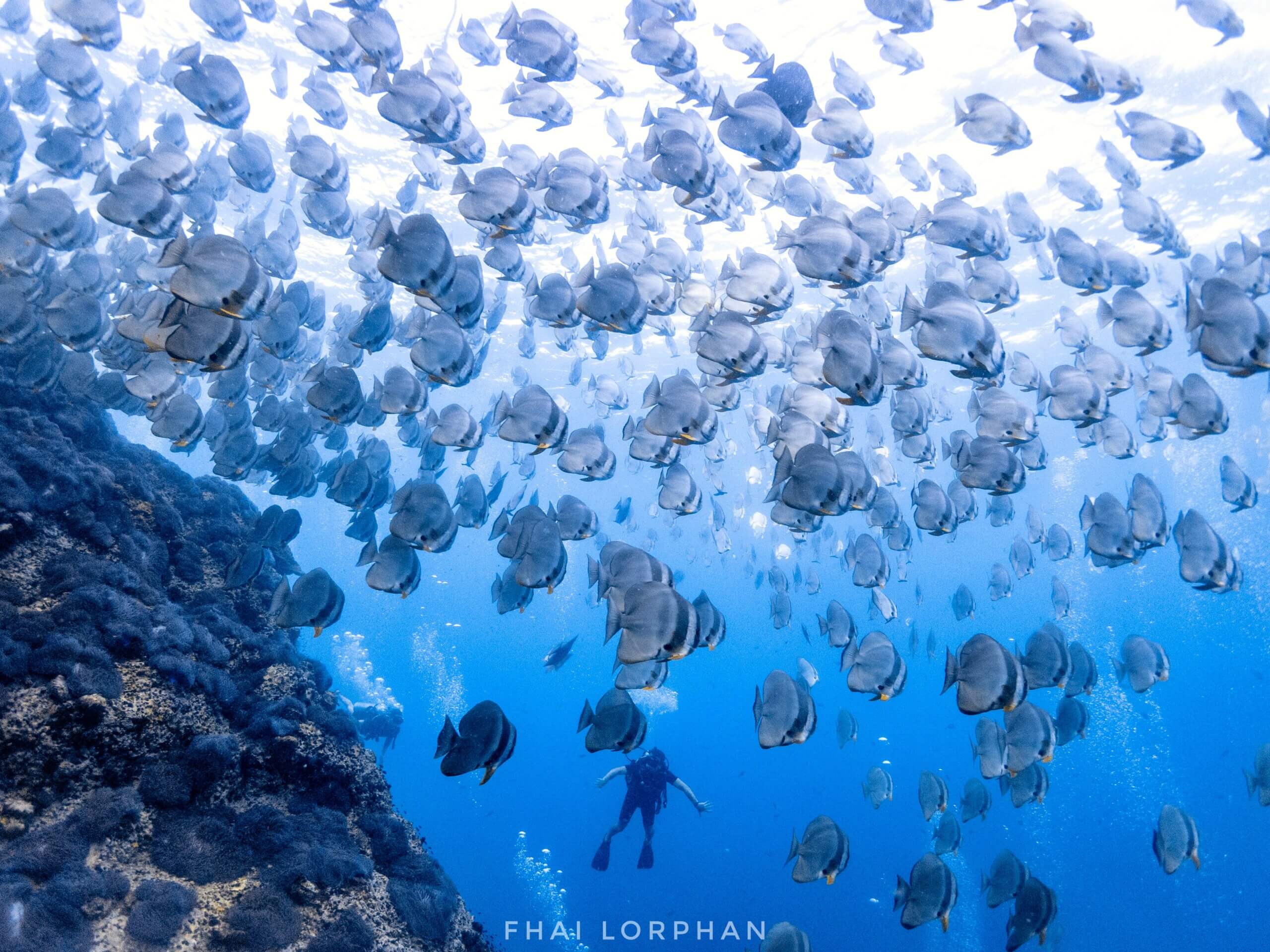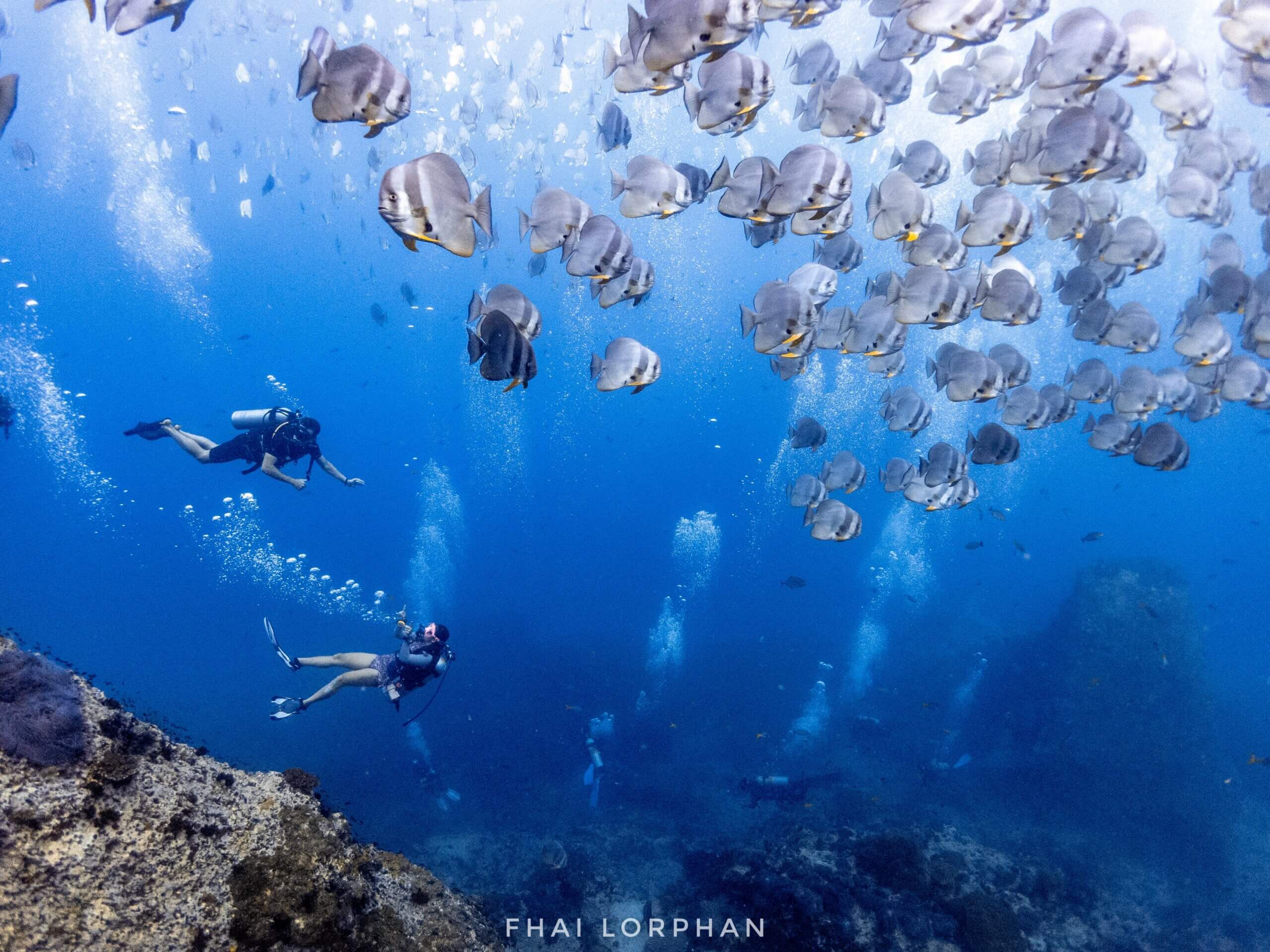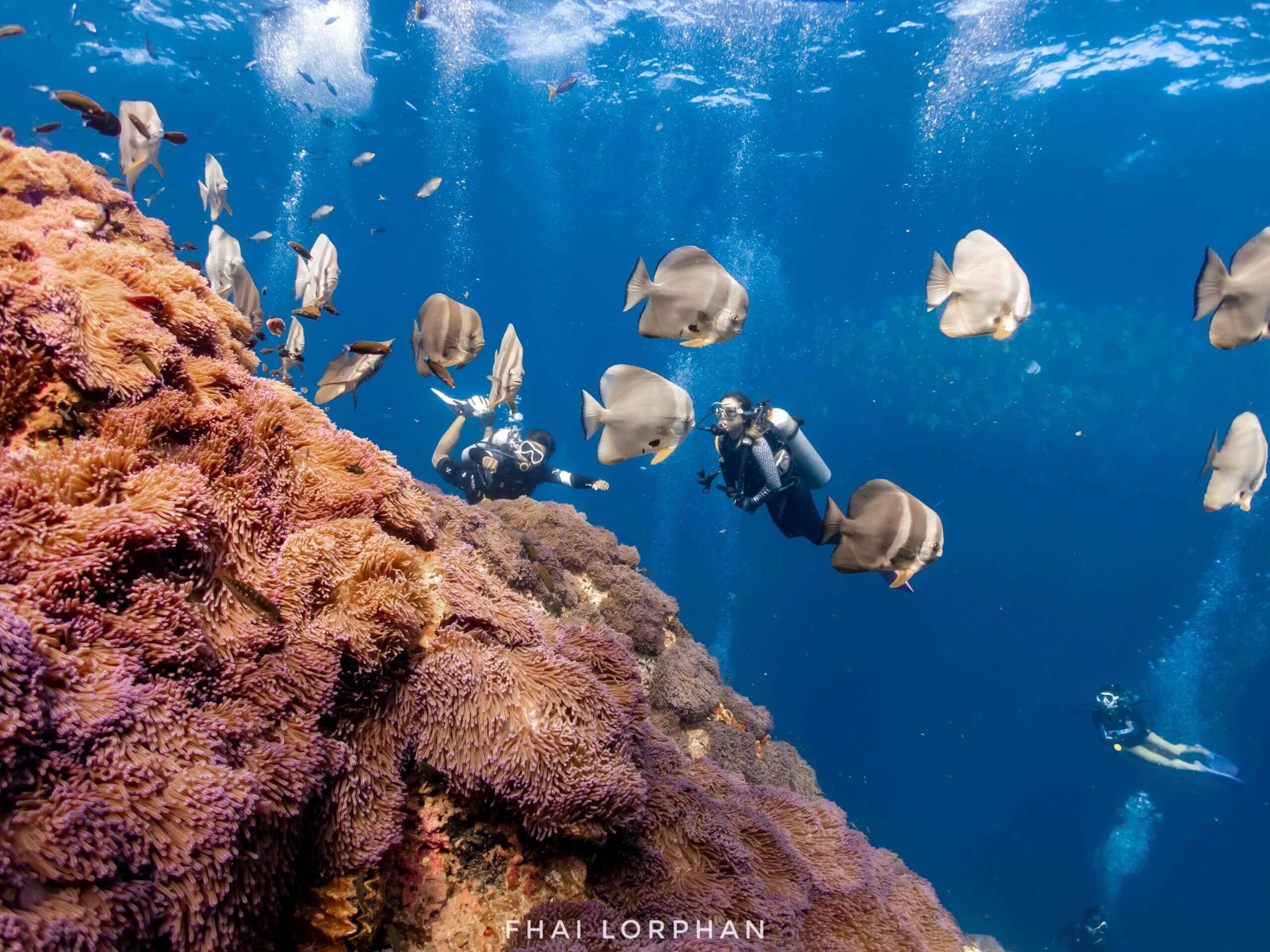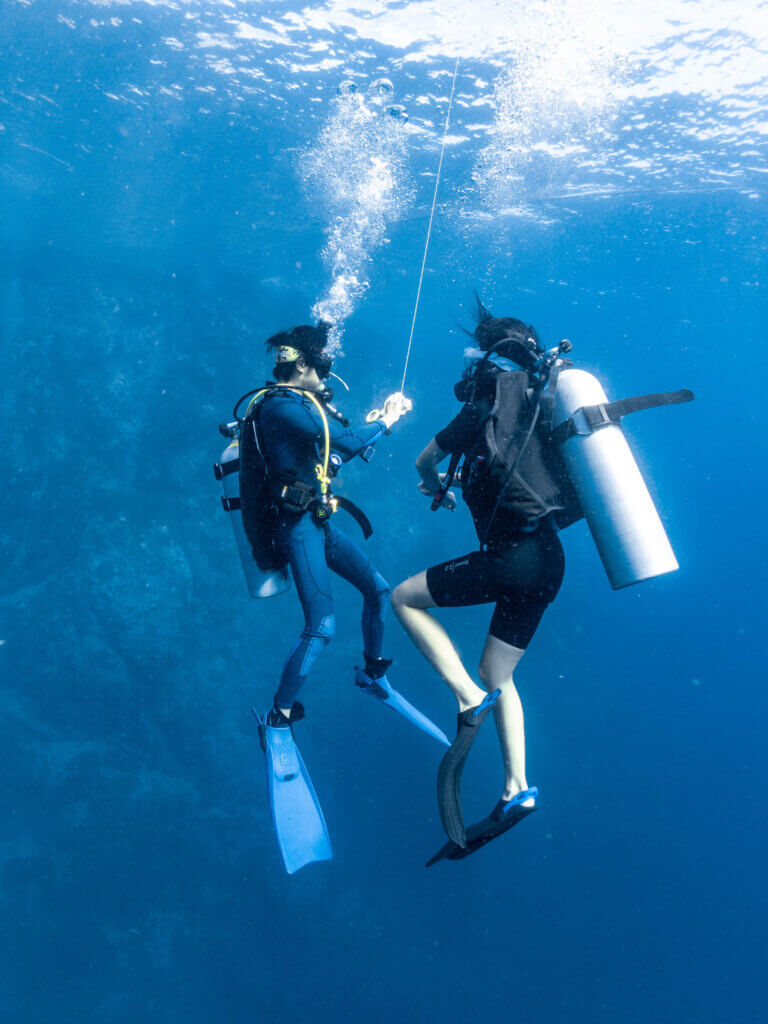 And on 26th of June 2021, I received SSI Open Water certificate that allows me to dive upto 18 meters with a buddy. Hooray!! I look forward to going back to Koh Tao to do the Advanced Open Water Diver course. The course consists of a deep dive to 30 meters, a navigation dive, plus an extra 3 adventure dives. This means 5 dives in total! I am so excited!
My Second Trip to Koh Tao in August 2015
During this trip, I had my first scuba diving experience. It was adventurous and exciting.  At the beginning I was very nervous and confused with the gear, I had to take a deep breath when I was told to take a BIG step out of the boat. Once I sinked myself under the home of marine life, there was a completely DIFFERENT WORLD. There was complete peace and silence, only sound I could hear was the sound of my own heartbeat and the sound of my breath. When I looked around, I was amazed at the infinite lengths of the ocean I could see. Unlike in big cities, where your vision is hindered by numerous obstacles, underwater all I saw was clear-cut beauty. Exploring nature is a meditation in itself. The feeling of power that you experience rejuvenates your inner self again. It was an unforgettable day, just thinking about it now bringing me an excitement. If you have never tried it before, I really recommend you to witness the depths of the ocean. It is a life changing experience.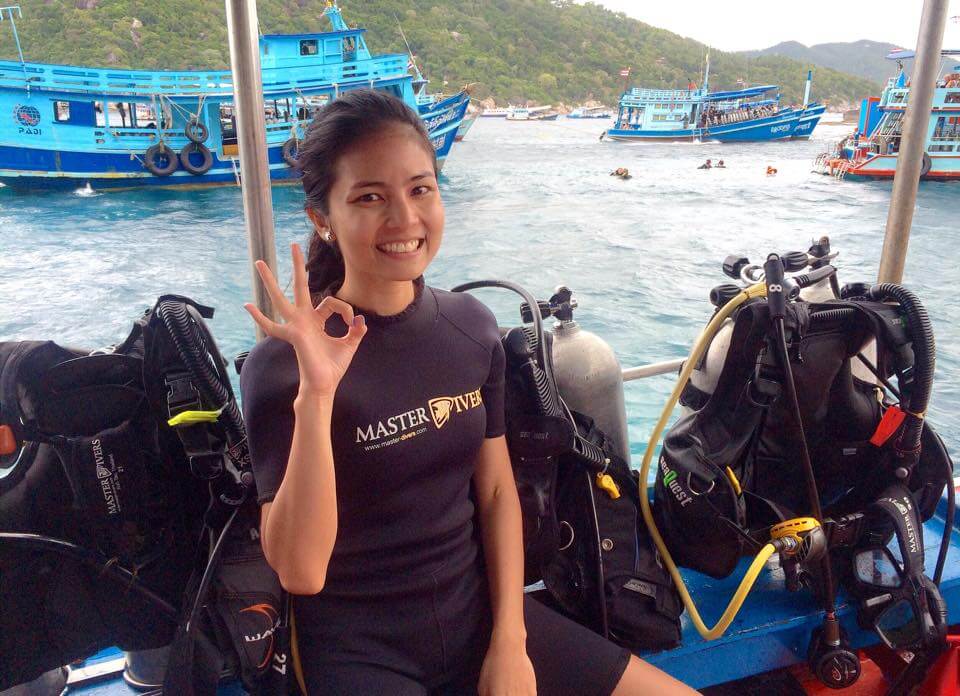 I also found a nice pool villa in a quiet corner of the island to stay, it is located on a cape between two beautiful beaches, Tian Og and Sai Daeng. 10-15 minutes drive to the main villages on the island (Mae Haad and Sairee).
Most people think of Koh Tao as a party destination, but you can also make your holiday in Koh Tao laid back, easy going and peaceful as well. 🙂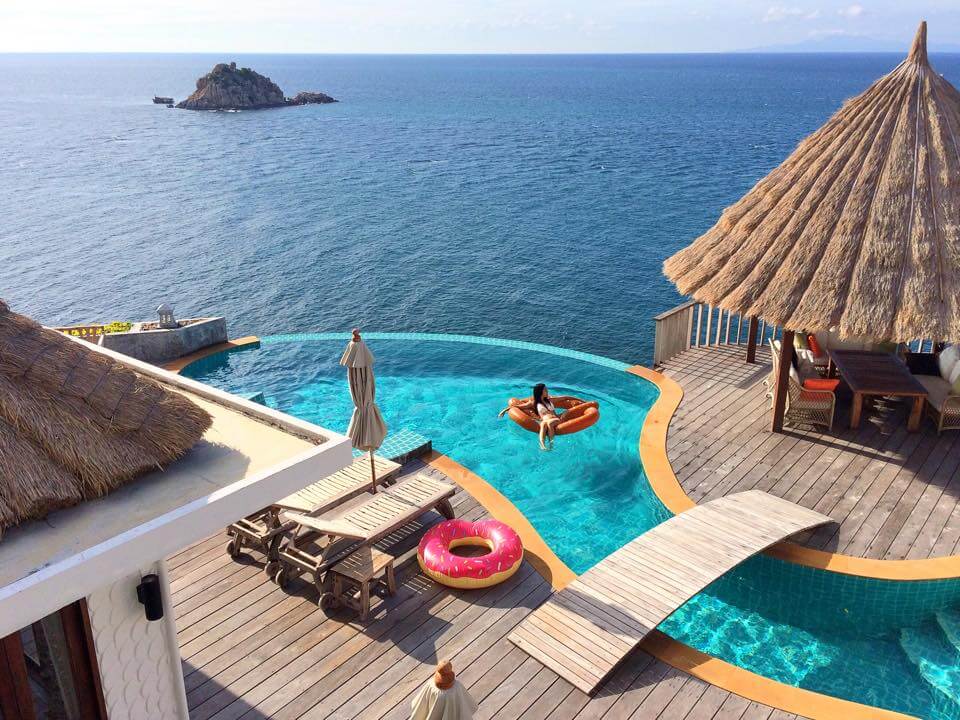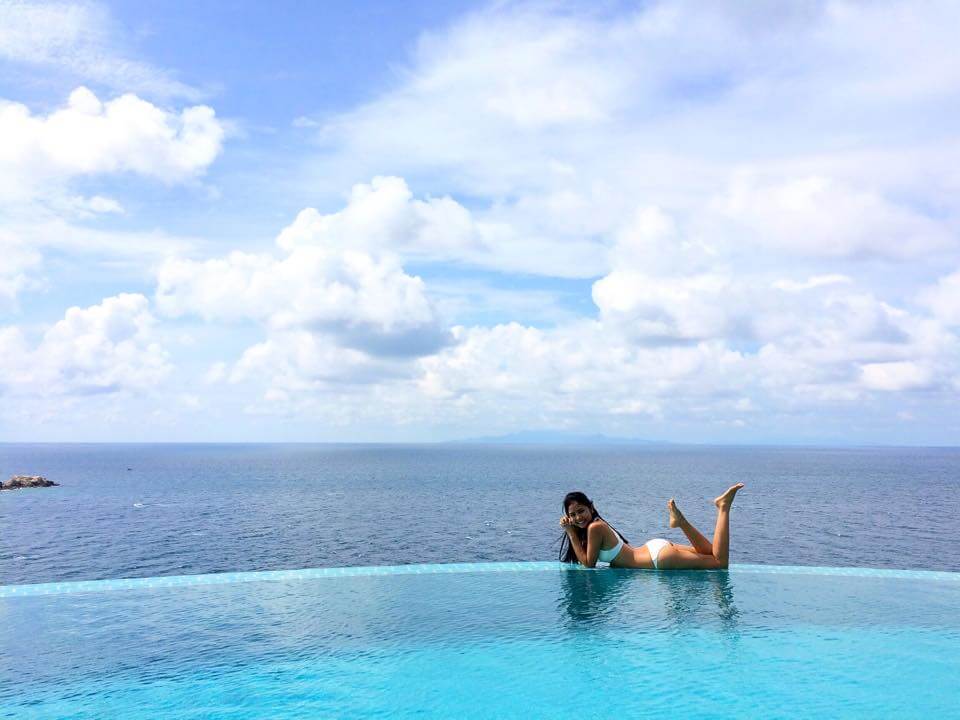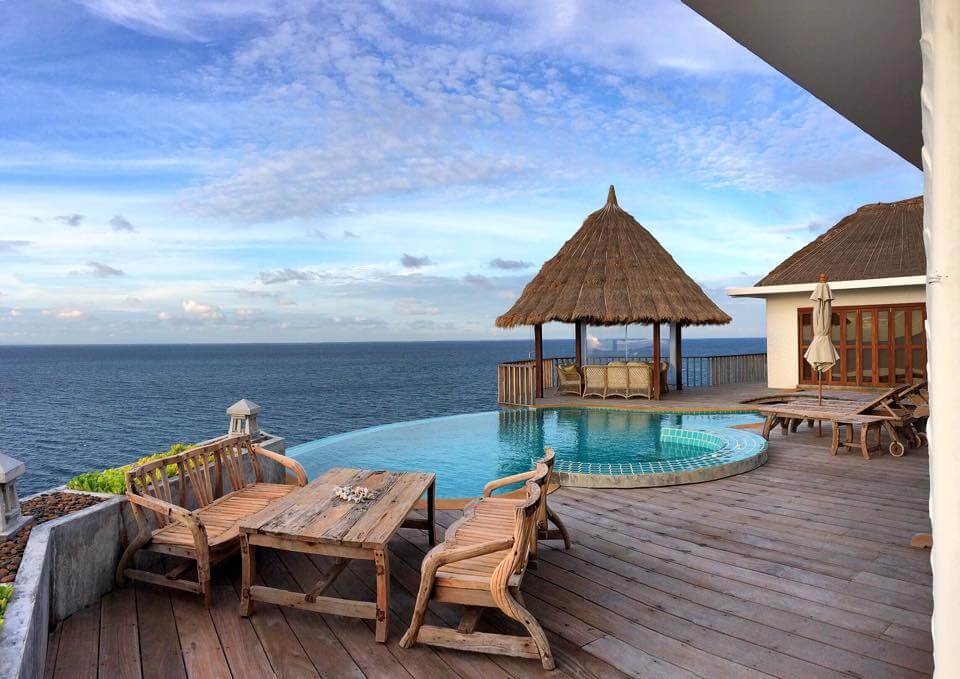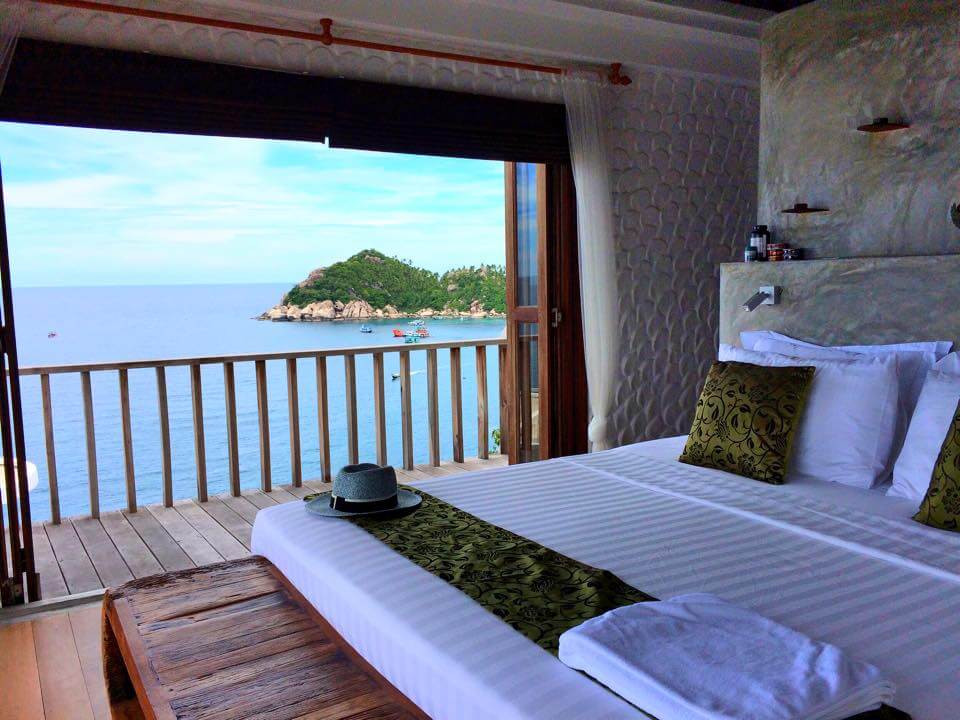 My First Trip to Koh Tao in 2011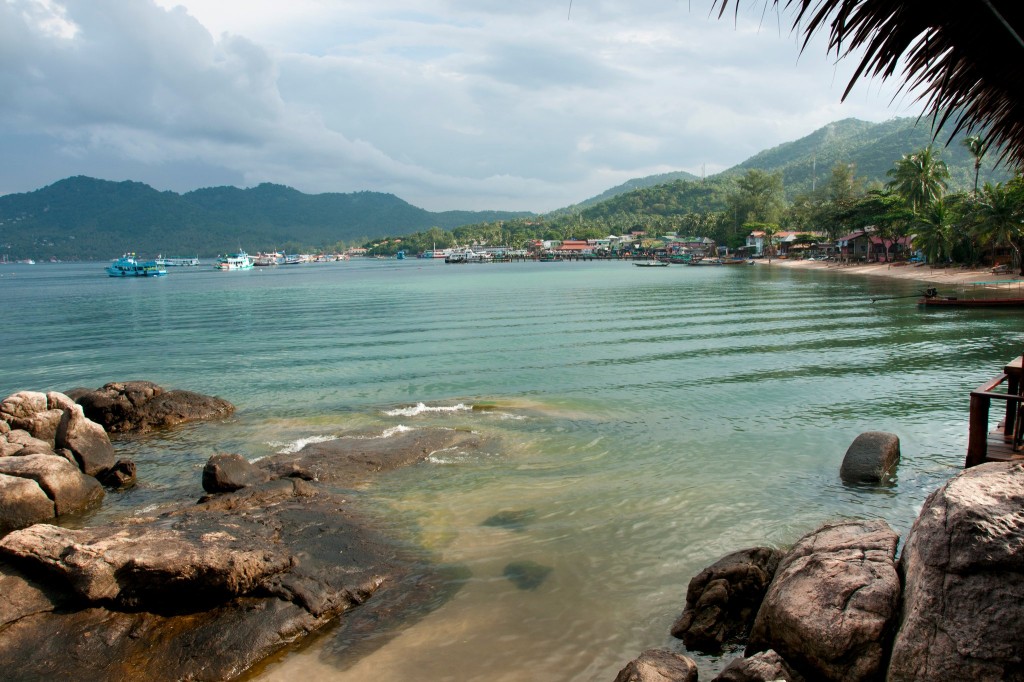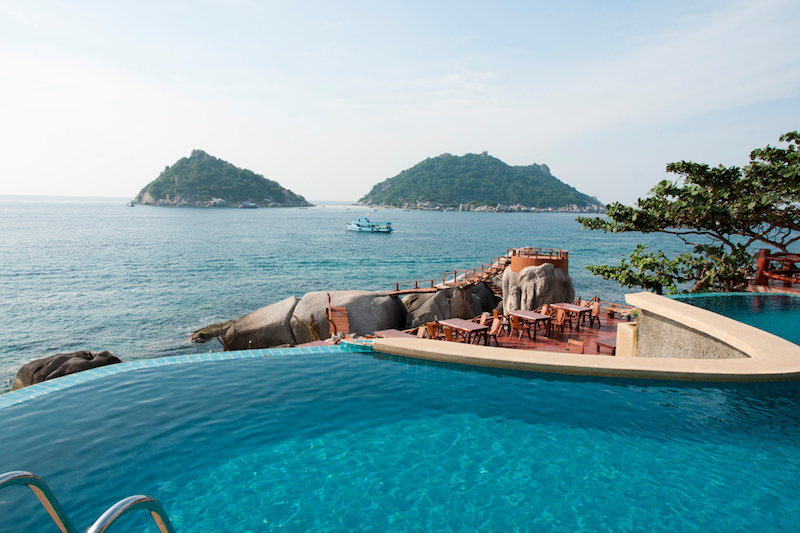 I had such a wonderful time in this beautiful island. I rented a motor bike to go around and observe the island. I enjoyed snorkelling and saw a lot of beautiful fish and shallow-water corals. I also had a good time kayaking near my resort in Haad Tien. Spending some quiet time listening to the waves and watching the sunset was one of the things I appreciated during this trip.
My personal observation was it was very difficult to get authentic Thai food in Koh Tao, since most restaurants are catering for tourists.  If you are a traveler who is used to enjoying good Thai food in the mainland you might get disappointed, but that did not disturb me much when there were so many other amazing things around.
I was in Koh Tao for 4 days an 3 nights, during my stay I bought a boat tour to go around the island and we stopped by at Koh Nang Yuan, a very tiny but amazingly gorgeous island next door.
Best time to visit Koh Tao
The weather is hot and humid in Koh Tao throughout the year. The air temperature ranges between 28 °C to 32°C.
The Peak Tourist season runs from December to March and July, August. During these periods, it is better to book in advance. Especially during Christmas holidays, hotels and resorts are often fully booked months ahead.
The Rainy Season runs from September to November. Late November / early December is the low season where many Koh Tao dive resorts close down for a couple of weeks. Water visibility can be reduced by 30 % after heavy rains. Monsoon is mostly short two hour downfalls in the late afternoon but there are also rainy days.
The Best time to visit Koh Tao is in May and June when the weather is not too hot and there are less tourists.
Photo Credit: divingpackagethailand.com
How to get to Koh Tao?
The only way to reach Koh Tao is by boat either from the coast or neighboring islands.
Bangkok to Koh Tao
Basically, the fastest (and, not suprisingly most expensive) way to get to the island from Bangkok is by plane.
Option 1: fly from Bangkok to Chumphon and then take a high-speed ferry to the island. The total traveling time takes about 6 hours. For the flights, check out Air Asia (one daily flight) and Nok Air (morning at 6:30 a.m. and evening flights at 5:00 p.m. daily).
Option 2: fly from Bangkok to Suratthani and then take a high-speed ferry to the island.
Option 3: fly from Bangkok to Nakhon Si Thammarat and then take a high-speed ferry to the island.
Both Air Asia and Nok Air offers Fly'n'Ferry service from the three destinations above.
Option 4: fly from Bangkok to Koh Samui. This is the most convenient, fastest and of course most expensive option.  There is an airport in Koh Samui with frequent flights from Bangkok  International airport, Suvarnabhumi by Thai Airways and Bangkok Airways.
Once you are in Koh Samui, you can take the comfortable high speed catamaran boats to reach Koh Tao in just one hour. There are two boats daily. It is also possible to explore Koh Tao on a day trip. In fact most of the diving centres in Ko Samui are diving around Koh Tao and make the one hour trip every day.
The slowest (and cheapest) is to take a bus from Bangkok to Chumphon and then take the ferry from there. It takes about 9 to 11 hours. You can purchase the tickets in one of the many small travel agencies. All inclusive packages Bus + Boat or Train + Boat transfer are available in Bangkok, the well known company is Lomprayah (approximately 1,000-1,200 Baht).
Did you know?
In 2013 : Koh Tao in Thailand was voted as the number 1 best island in Asia , and number 9 best island in the world by Travelers' choice 2013, TripAdvisor. http://bit.ly/128C2WN
In 2014 : Koh Tao in Thailand was voted the number 10 position in 'best islands in the world' category by Traveler's Choice Awards 2014, TripAdvisor (tinyurl.com/d3aox9s)
In 2015 Koh Tao named among the top 10 destinations in the list of best islands in Asia in survey by TripAdvisor. It was ranked ahead of Bali in Indonesia, Phuket came third followed by Koh Samui, also in Surat Thani, and Lombok in Indonesia.
Have you been to Koh Tao before? Please share with me your experience in the comments.
YOU MIGHT ALSO LIKE: