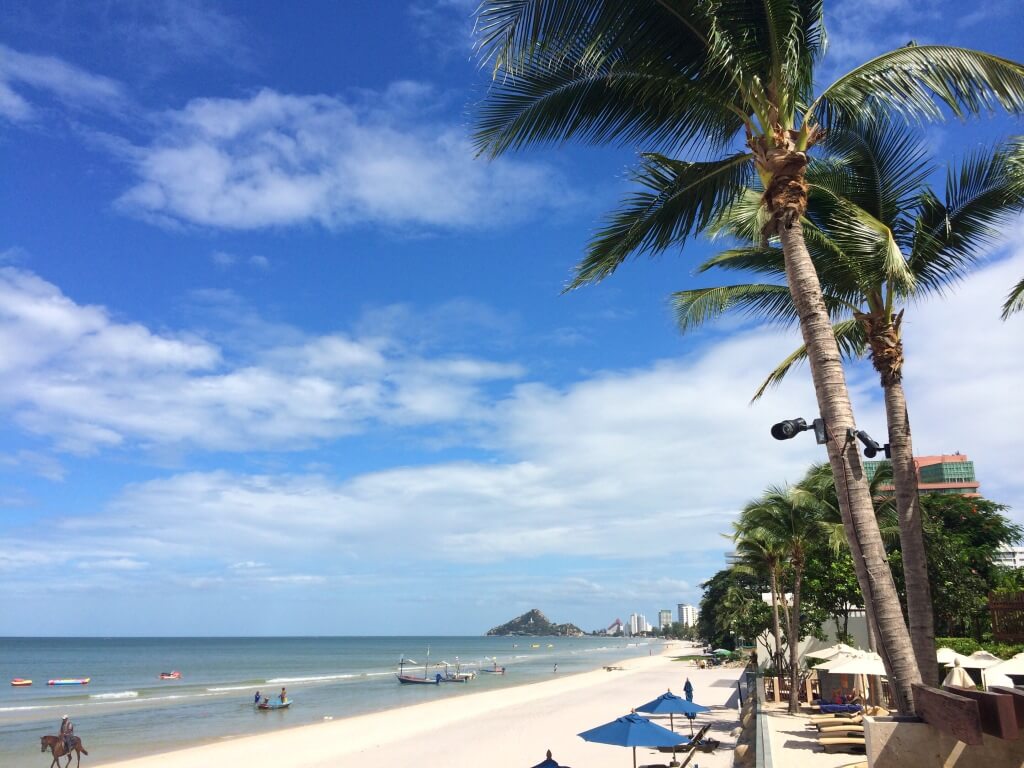 Hua Hin is one of Thailand's premier beach resort towns on the Gulf of Thailand. It is located less than 200 km south of Bangkok, making it one of the most popular weekend getaway destinations for city residents.
"Huahin" pronounced " Hua – Hin " หัว Hua in Thai means head and หิน Hin means stone. Therefore, Hua Hin means " Stone Head " , was named after the rocks at the north end of the powdery sand beach.
Before I was not very fond of this town because of its brown beach. I have been to Hua Hin many times since my first visit in year 2011. The more I come here the better feeling I have for this place. It has a delightful mix of city and sea with a laid-back ambience, lively night markets, tasty fresh seafood and a long peaceful beach.
If you're looking for an out of town beach getaway for a couple of days then Hua Hin is perfect. It's not the best beach in Thailand, I must admit, but it is one of the best options for a Bangkok getaway.
Relaxing Beach if you are into scuba driving, snorkeling – there are nothing to see under the water here apart from brown sand and black rocks. However, Hua Hin is a perfect location to relax and rejuvenate yourself with sea breeze and beaches. The beach here is also really long and wide, so if you like walks and the kids love space to play then it is spot on.
Peacefulness Hua Hin is the best city to spend quality time with your family. Bars and pubs are located in the designated areas so you will not hear disturbing noise all night. Also Hua Hin is a royal city where our current King and previous King resided or used Hua Hin based as royal palace i.e. Khao Tao palace, Summer Palace of King Rama 6, Klai Kang Won Palace and more!
Note: Be sure to dress politely when visiting palaces in Thailand (no shorts, skirt above knee length, tank top, spaghetti strap top, or tube top) or you will have to cover up yourself with a top and a sarong like Pear and I in the picture below. 🙂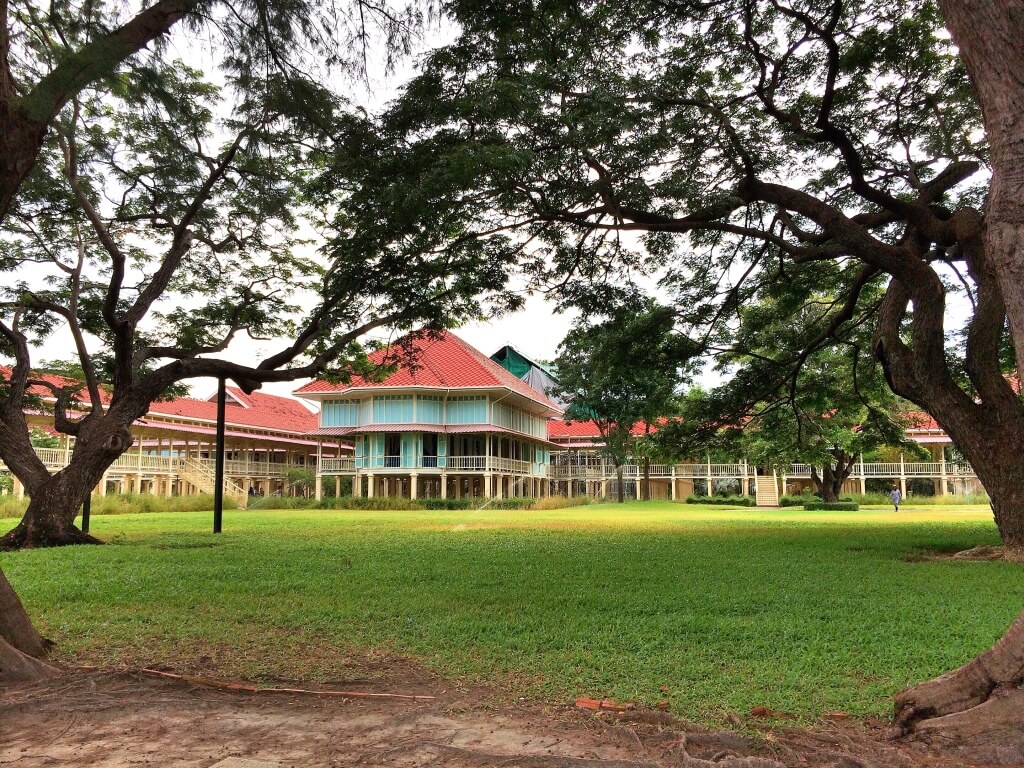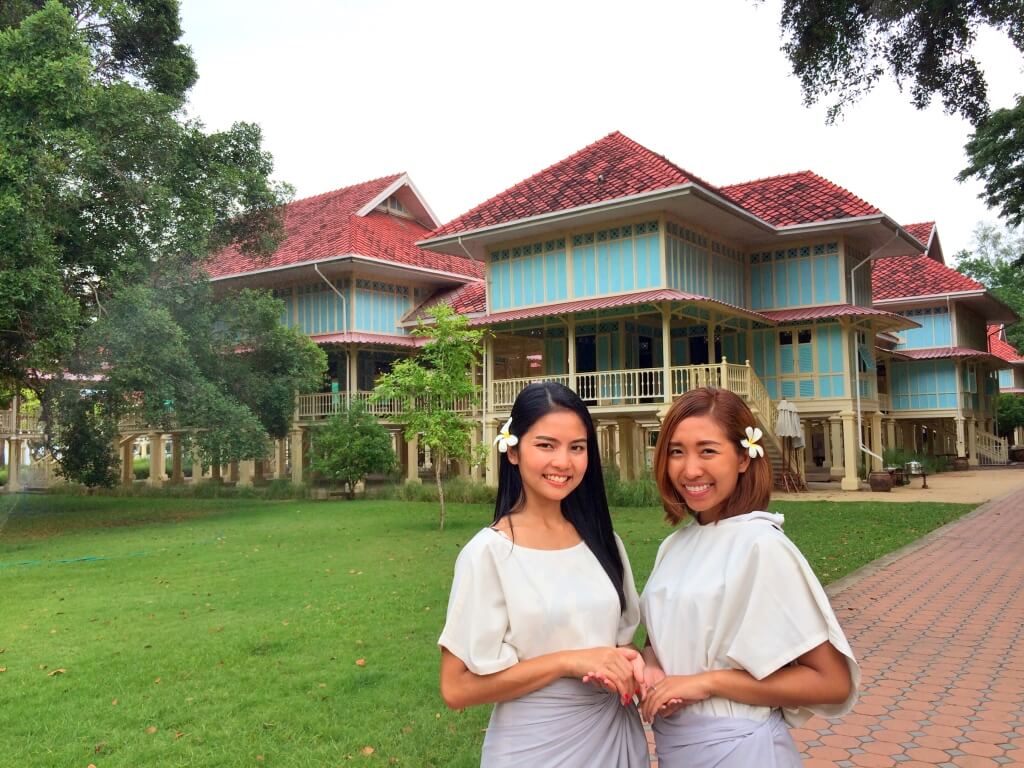 Delicious Seafood There are tons of seafood restaurants from street sellers to luxurious BBQ for you to choose. Don't worry if you have allergies to shellfish or not a fan, Hua Hin is full of cafes, bakeries, local food and international food. You surely will find something you like.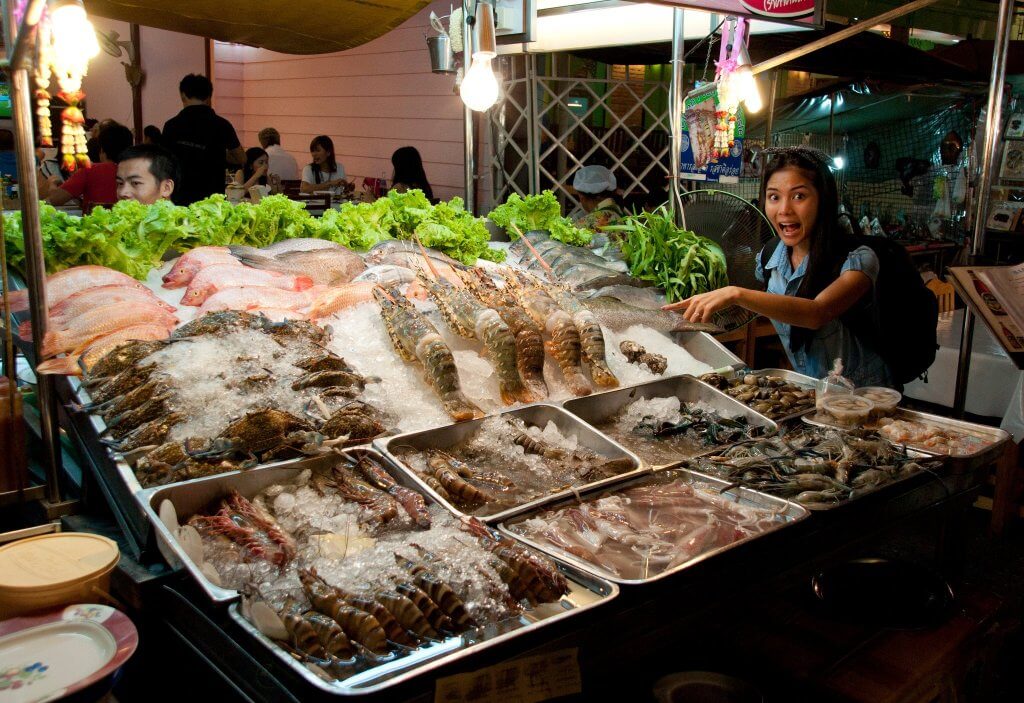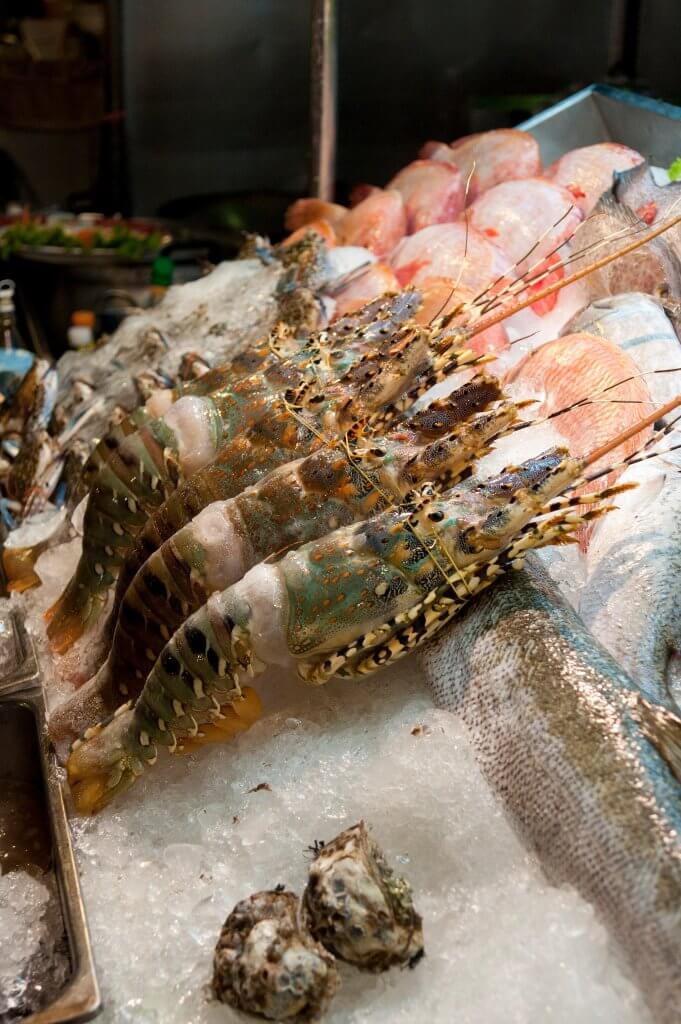 4. Lively Night Markets A visit here is an absolute must during your stay. It is located in the centre of town and runs up from Petchkasem Road to the railway line and opens from around 18.00-23:00. The market is a fascinating insight into Thailand and the way Thais like to live. I have been to this night market many times and every time, it doesn't fail to fascinate me, it is full of color and life!
(The night market is open every day. If you want to avoid crowds, plan for other activities on Friday and Saturday.)
There is also a night weekend market called Cicada with booths, food stalls and local groups performing live music, dance & fire shows. It is a good place for looking for handicrafts and special gifts.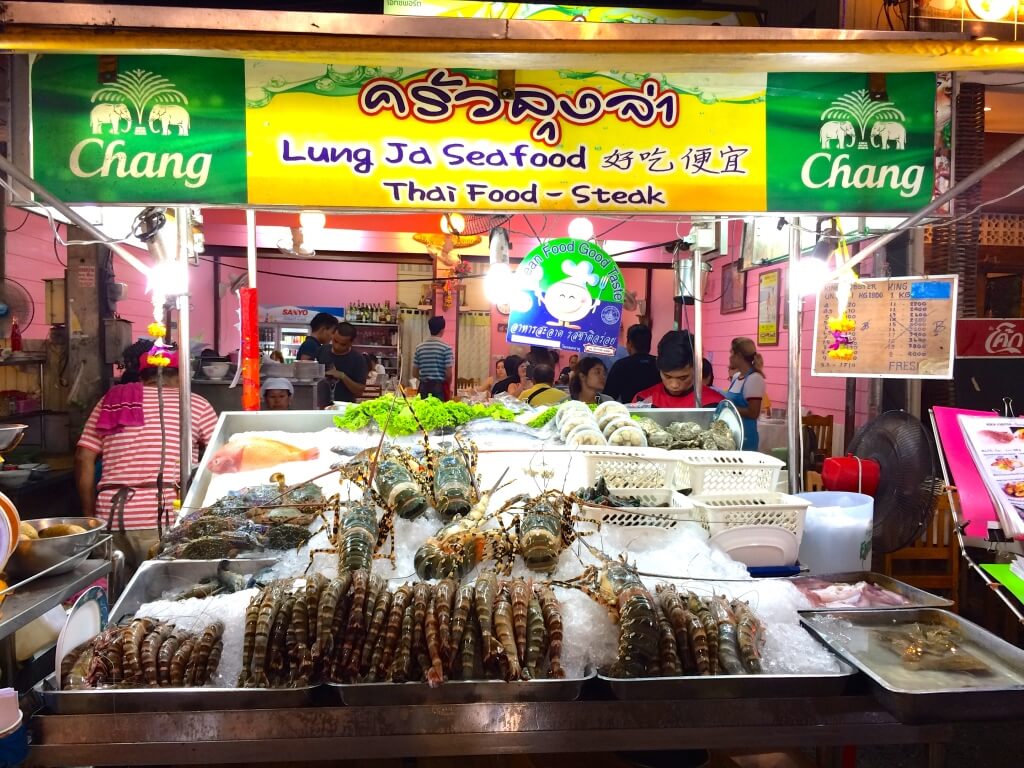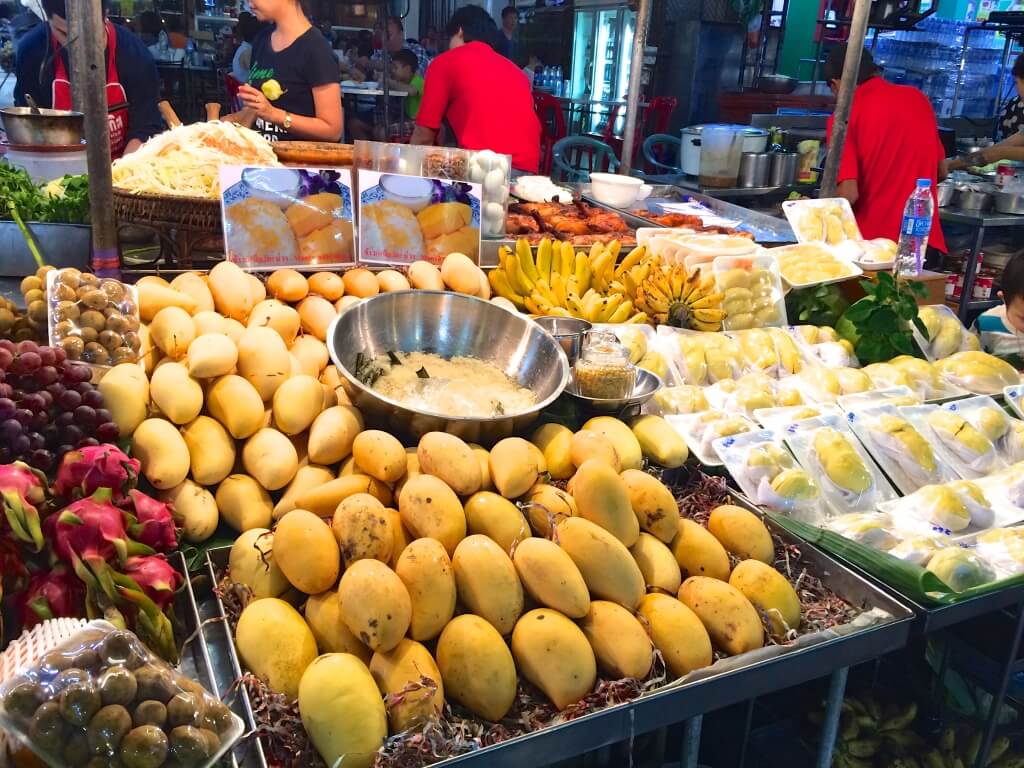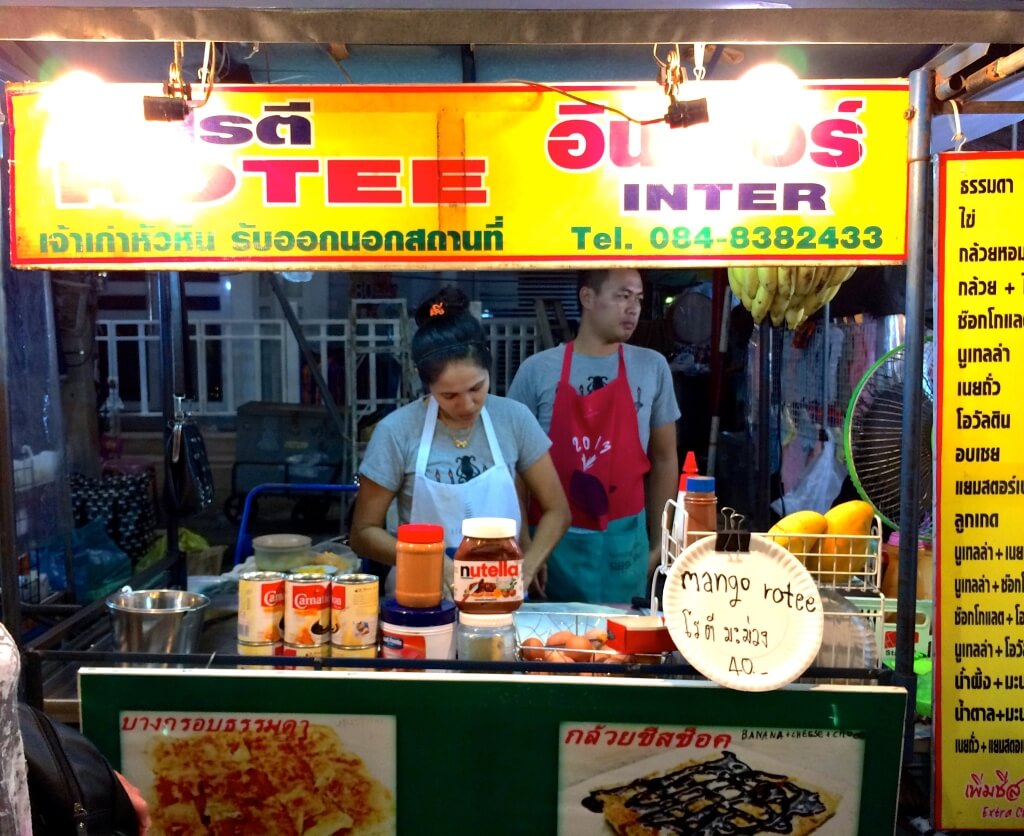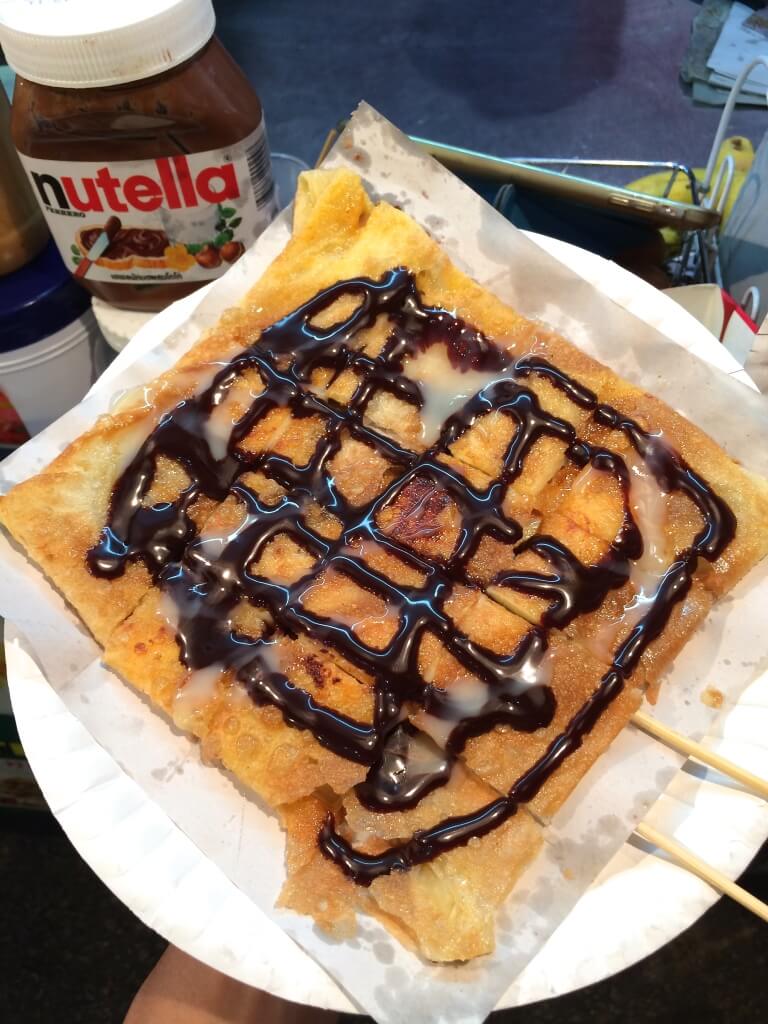 Hua Hin = Relaxation with massage and spas. If you feel the need for time out to pamper yourself, Hua Hin has number of treats for you.
Fun Water Parks There are two water parks in Hua Hin; Black Mountain and Vana Nava with a range of rides and slides. It makes a fun day across all ages.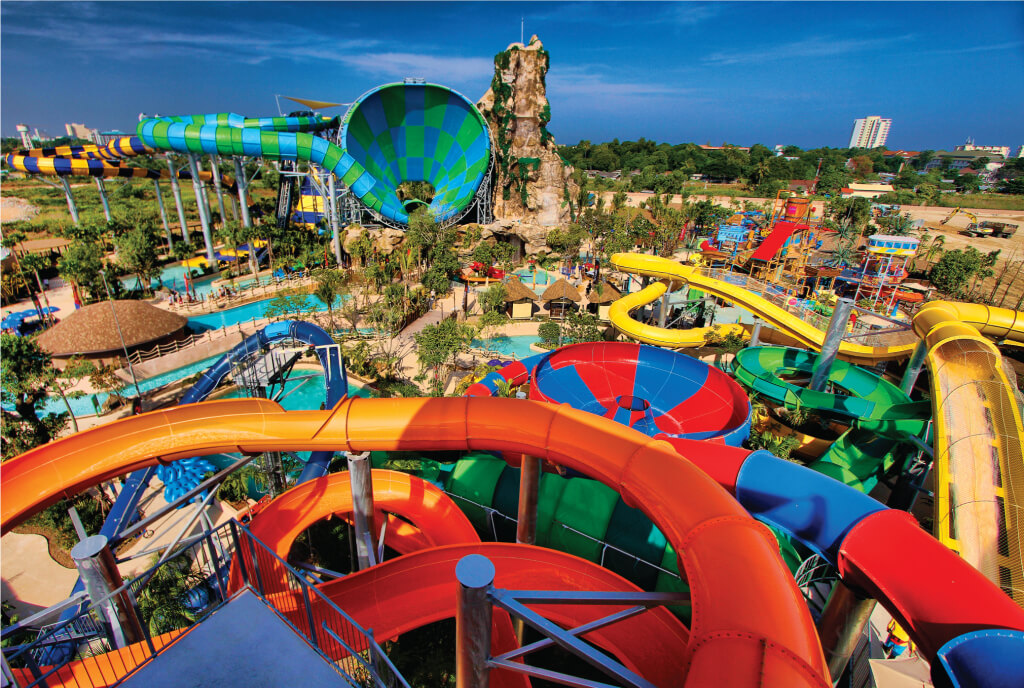 The most beautiful train station in Thailand One of the oldest railway station in Thailand is here and arguably the most beautiful. It is the icon of Hua Hin. The station was built in the reign of King Rama VI and it features a Royal Waiting Room with Thai architectural style, a room which was relocated from Sanam Chan Palace in Nakhon Pathom province during the reign of King Rama VI.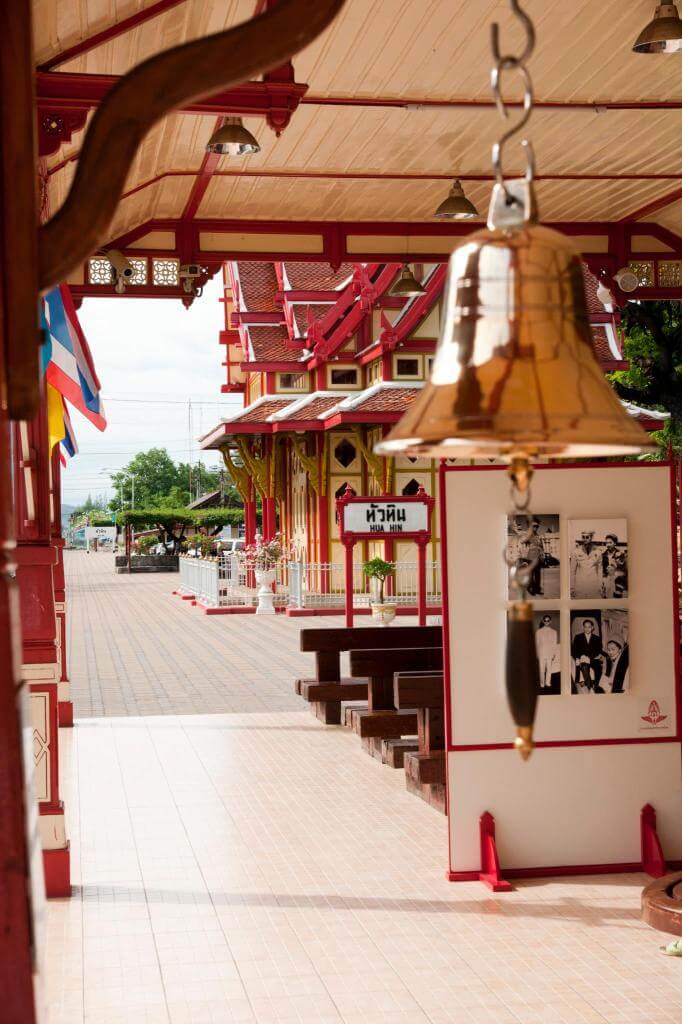 8. Pala-U National Park Hua Hin has not only the beach to offer, but also a region of uninhabited peaks and valleys. The park is one of the largest in Thailand and sits right next to the Burmese (Myanmar) border. It is loacted 60kms west of Hua Hin.  It is home to the 11-tiered Pala-U Waterfalls, a Karen ethnic hill-tribe community, more than 400 species of birds, wild elephants, bears, tigers and a multitude of rare mammals, flora and fauna.
Pala-U means bamboo forest in the Karen language. Usually a trip to Pala-U Waterfall can be arranged by a tour operator in Hua Hin. You can expect a one-day trip that includes transportations, national park fee, lunch and drinks. It takes 1.5 hours from Hua Hin town to Pala-U Waterfall.
9. Best Thai-Style Breakfast can be found here. When you are in Hua Hin and would like to experience morning meal like a Thai, go to 'เจ๊กเปี๊ยะ Jek Pia' coffee shop and order โจ๊ก Joke – the thick rice congee porridge.  This over 50-year-old restaurant also serves good seafood Khao Tom (ข้าวต้ม boiled rice) and other delicious Thai seafood dishes. This place is well-known among Thai tourists so be prepared to wait in a line if you go in Saturday morning or dinner time on Friday and Saturday.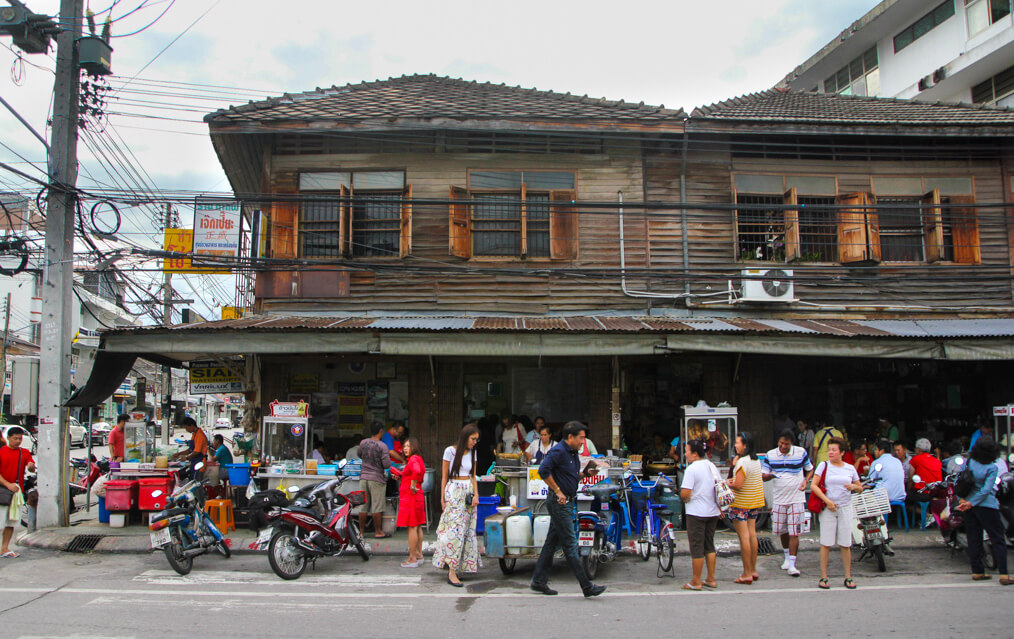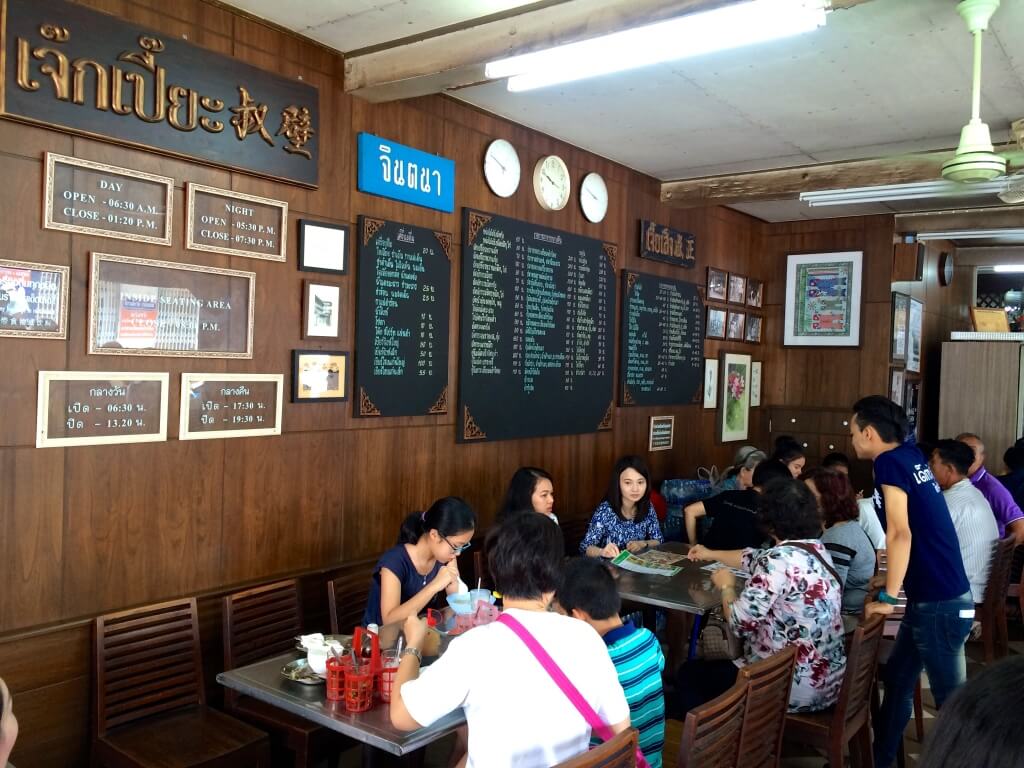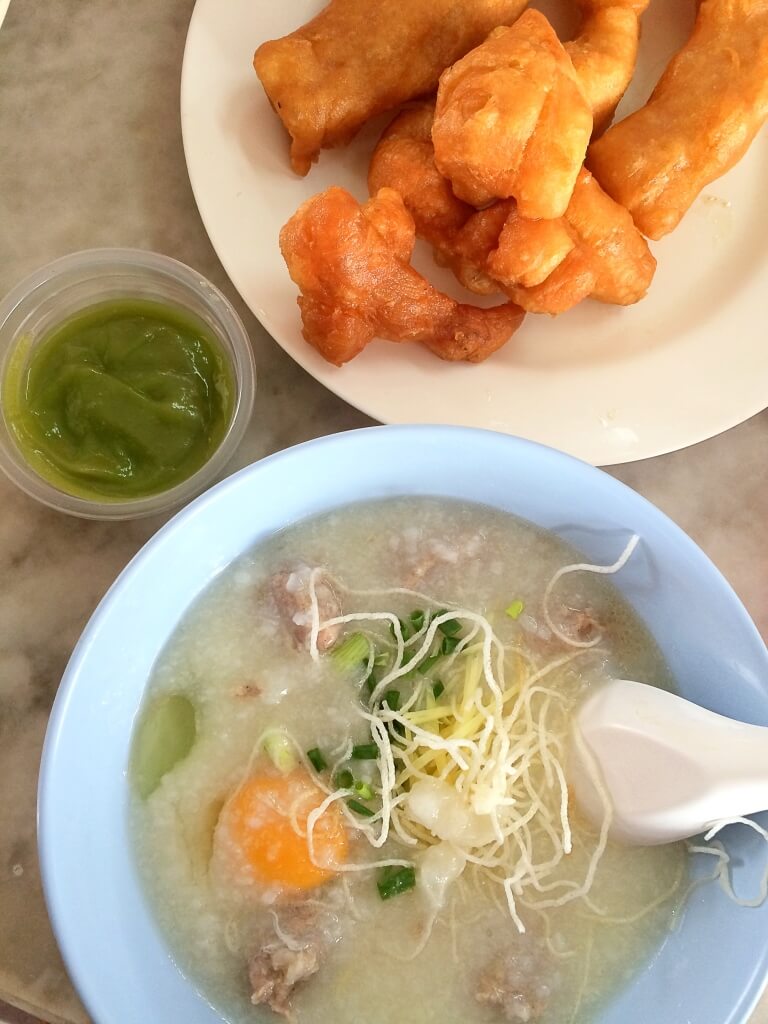 10. It is near Hua Hin is very close to Bangkok – only 3 hours by car and the options for public transport are many. You can go by minivan, bus, or train.
How to Get to Hua Hin
– Railway:  Hua Hin railway station is part of the southern rail route that starts in Bangkok. Trains run all day and night between the cities. Don't expect to arrive or leave on time! Check timetables and fares here.
– Bus: There are buses direct from Bangkok to Hua Hin from Southern Bus terminal. This will take about 5 hours.
– Minivan: Catch a minivan for 180 Baht from Victory Monument in front of the Century mall in Bangkok, it takes about 3 hours.
Where to Stay in Hua Hin?
There are numerous numbers of accommodation in Hua Hin from budget room to five-star oceanfront resorts. Personally, I enjoy a place by the beach with a beautiful swimming pool. Here are a couple of places I have stayed and would like to recommend.
1. Intercontinental Hua Hin Resort – here is my favourite place so far. The room is beautiful and nicely decorated. The pool is very nice and large. Breakfast is excellent. The beach in front of the premises is also nice and not crowded.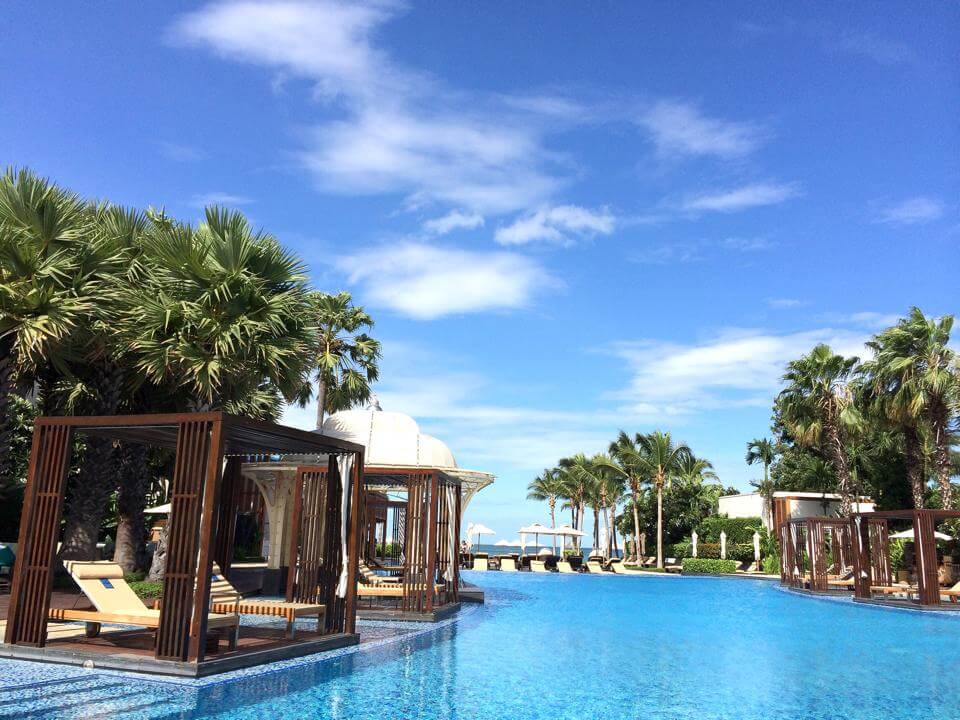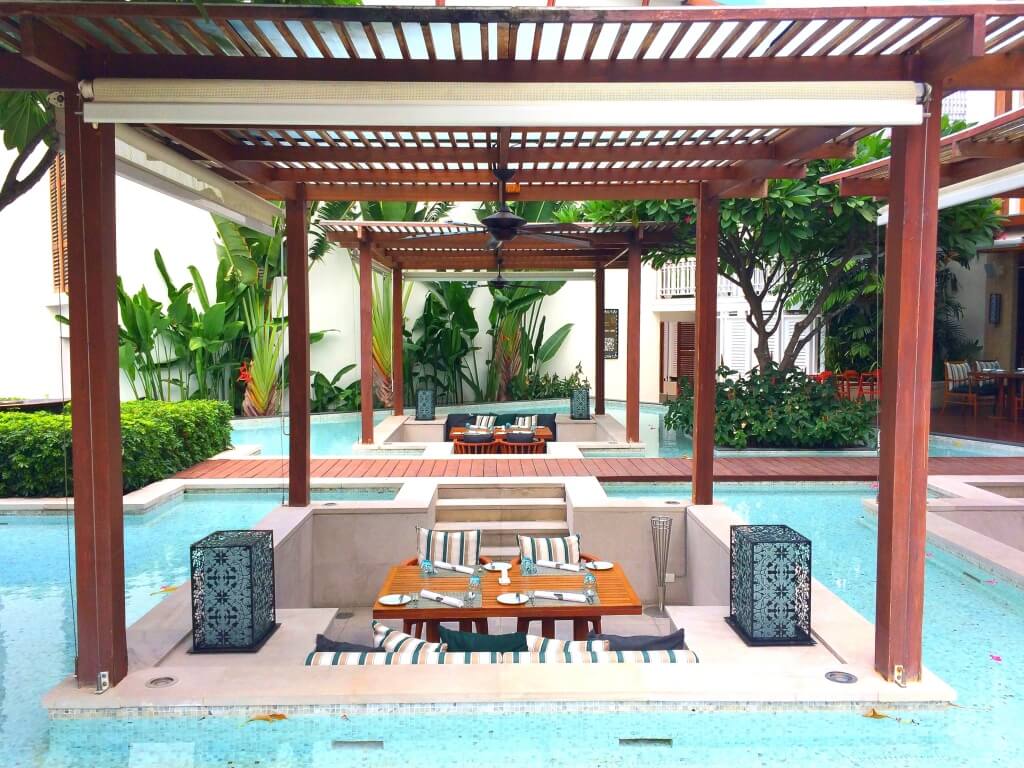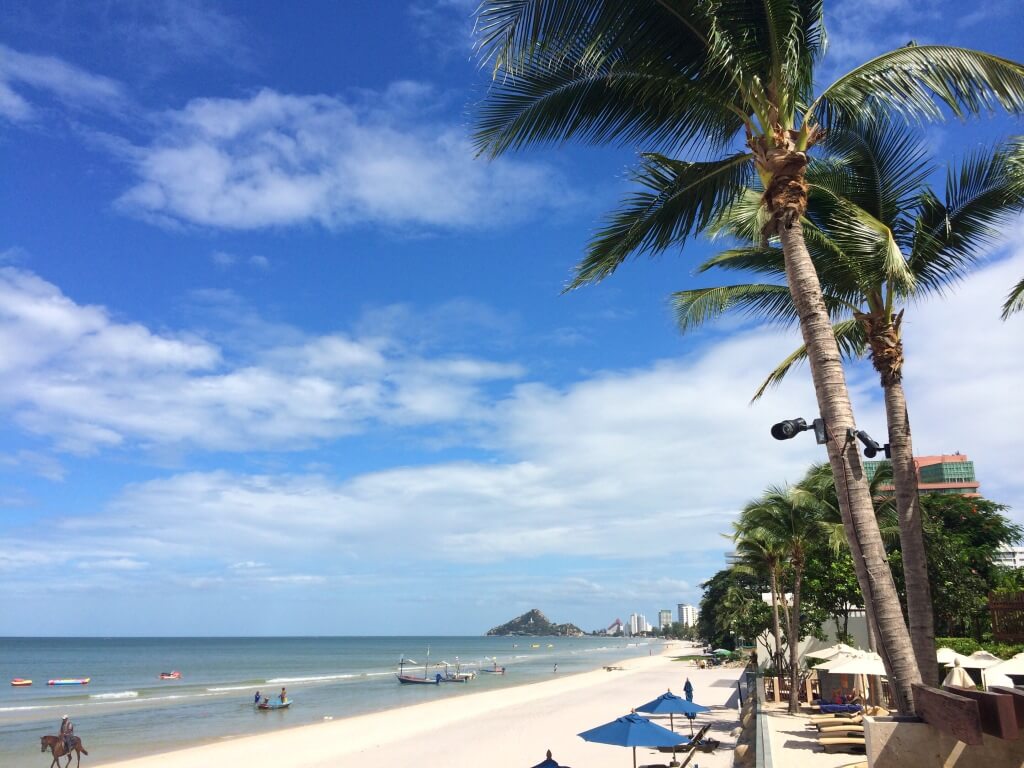 2. Marrakesh Hua Hin Residences
Marrakesh is a beachfront morroccan-style property offering stunning views of the sea along with its enormous swimming pool that is as long as the whole complex. The location is really nice, the beach is beautiful and it's really easy to access it from the garden at the end of the swimming pool.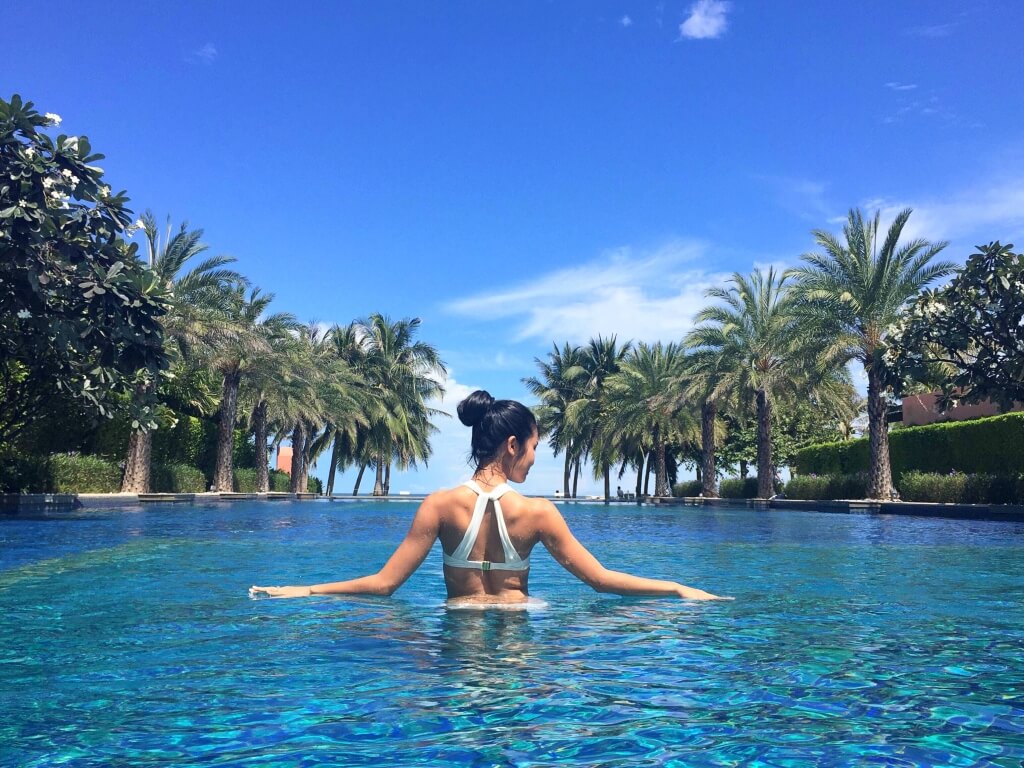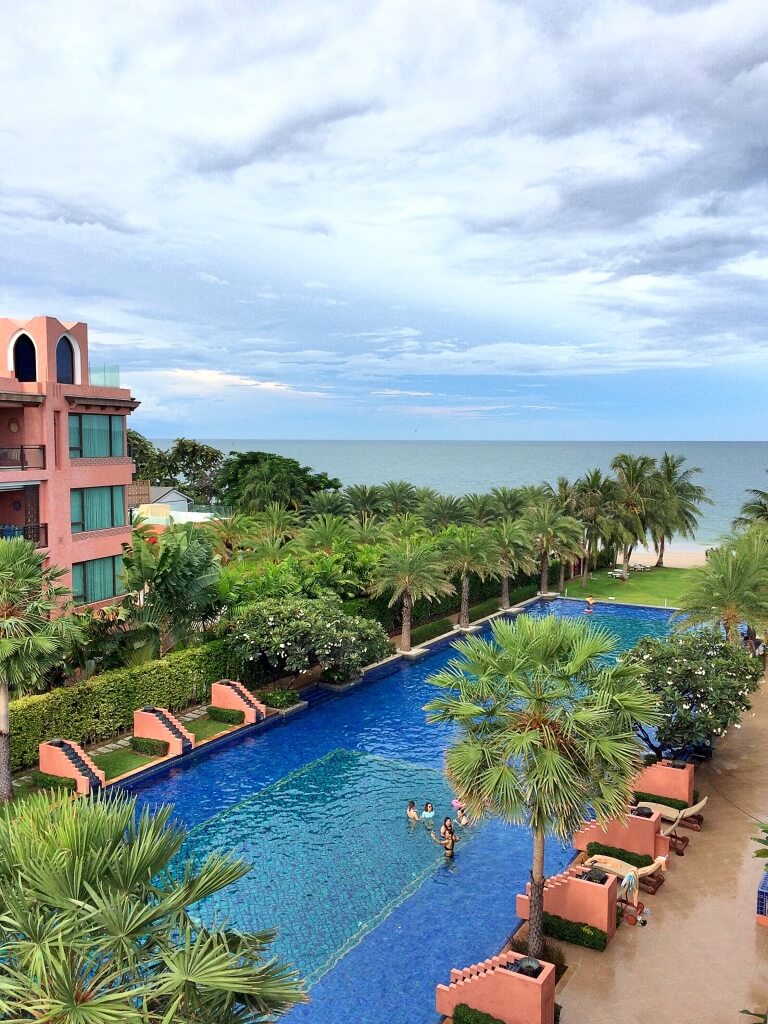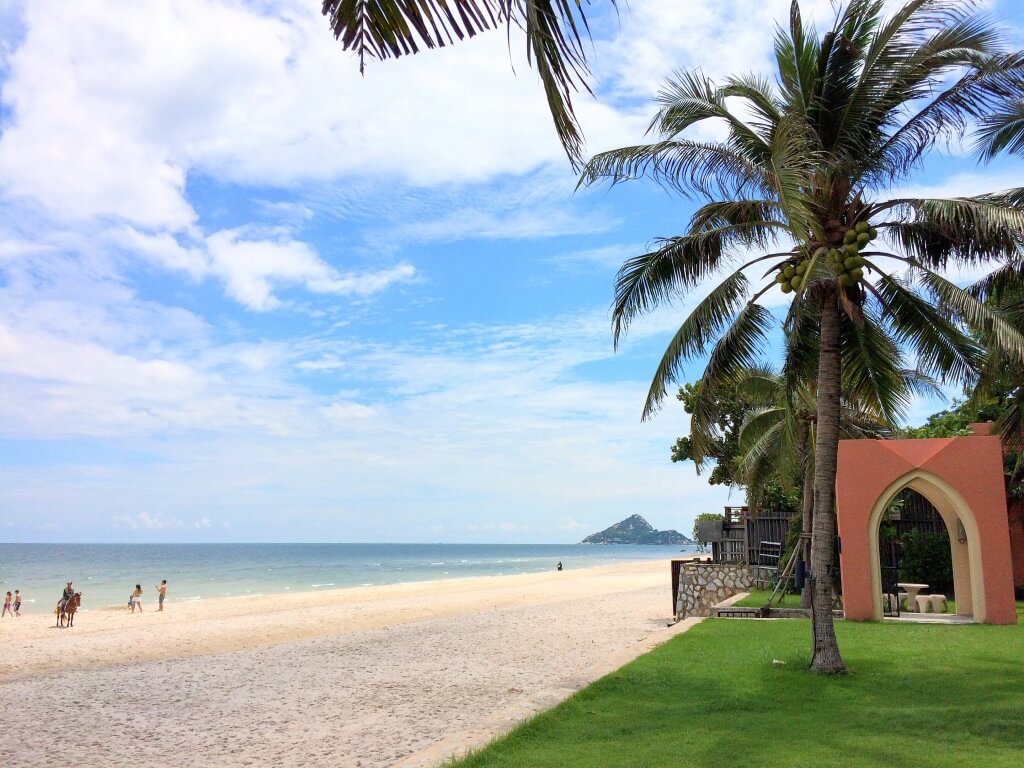 3. โรงแรมบ้านนิลรัตน์ (Baan Nilrath Hotel)
For a quick budget trip that you don't need a beachfront stay, Baan Nilrath is a good choice. It is in a great location – walking distance to the night market, Hua Hin Beach (about 600 meters) and Soi Binthabaht where Hua Hin bars are located.  The room is new, clean and spacious for the price and the staff are very friendly.There is a swimming pool on the rooftop. Breakfast buffet doesn't have a good variety but you can always go to many cafes and bakeries in town.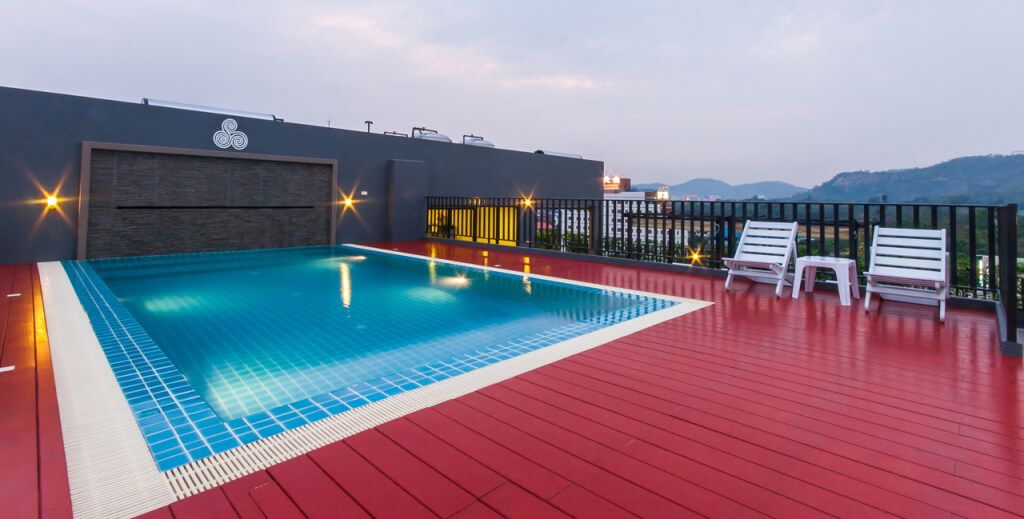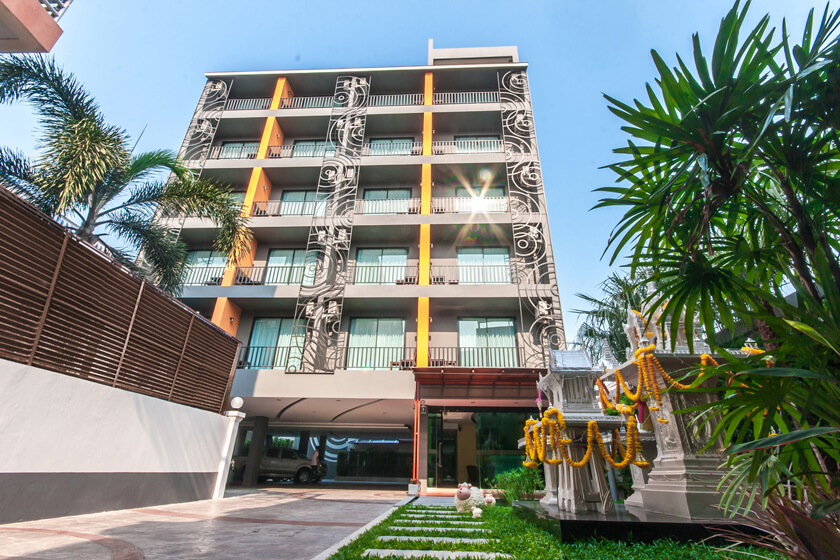 4. Centara Grand Beach Resort & Villas Hua Hin
On my last trip I wanted to stay at this resort but it was fully booked which happens vey often in almost beachfront places every Friday and Saturday (if you would like to stay in a nice place in a good location, remember to make a reservation well in advance). It has large and beautiful grounds. The beach here is also quiet and clean, the sand is powdery soft. Personally I think this spot has the prettiest beach in Hua Hin.  The location is superb, it is located right in the middle of the city centre but when you are inside the premises you feel like you are somewhere far from the touristy area. I am sure this resort will make a wonderful holiday for you.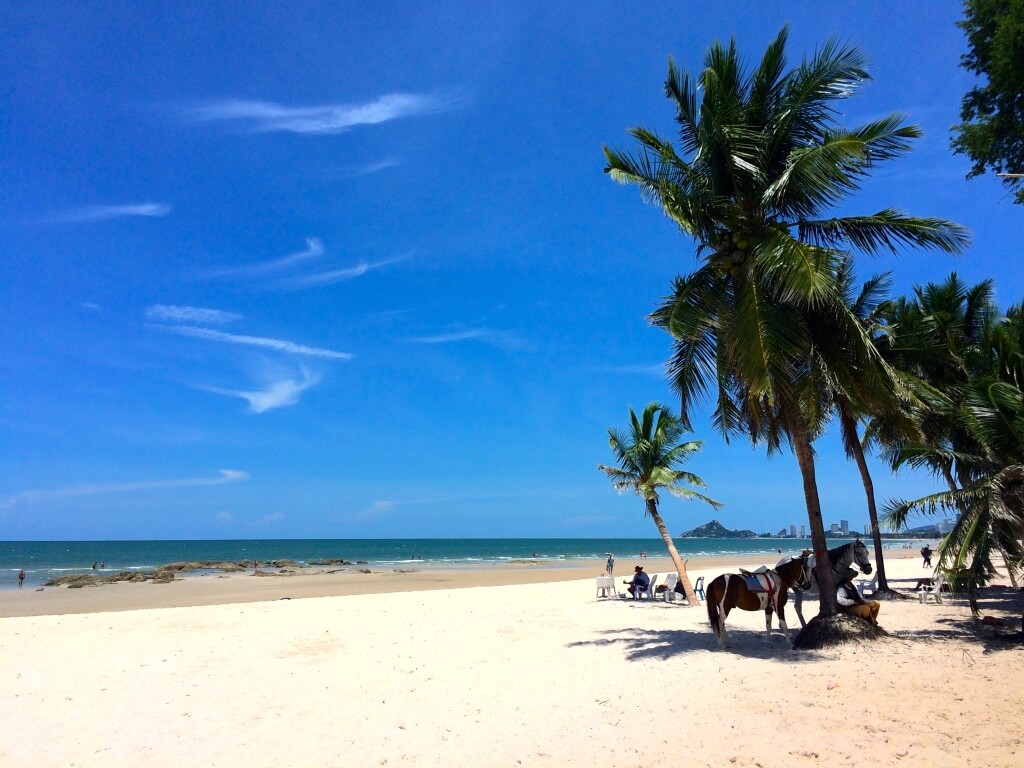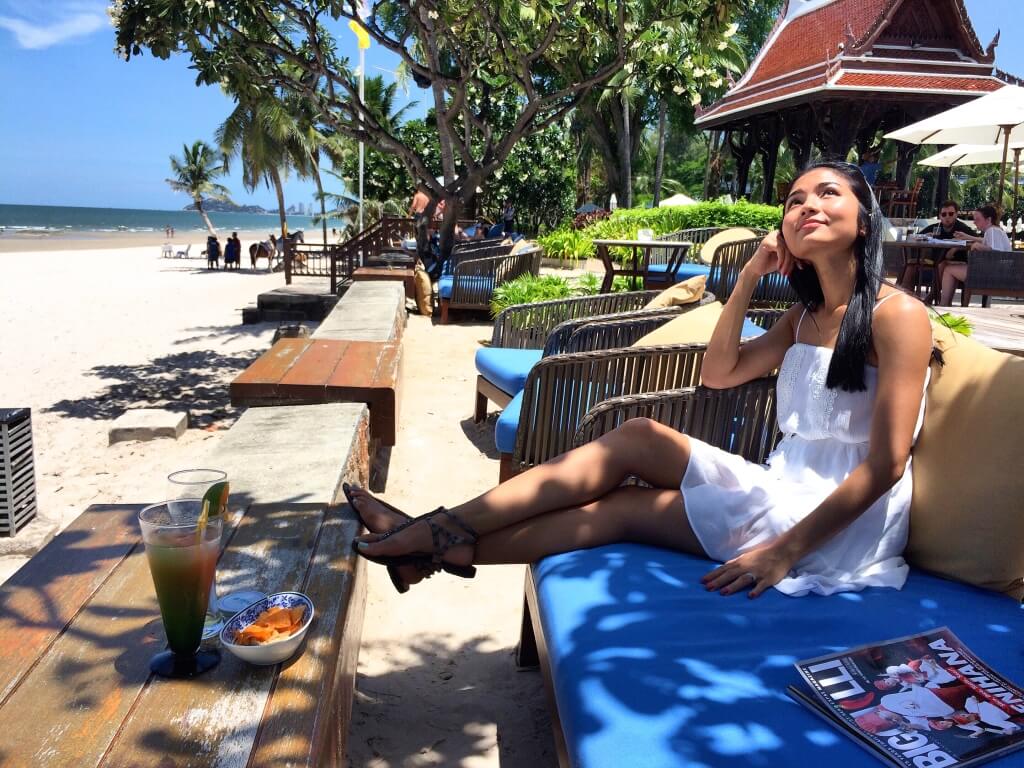 Lastly, a reason why I like to visit Hua Hin is that my team member and my friend teacher Pear lives here. I like to getaway from the busy Bangkok to spend a good time with her. 🙂
If you are in town and interested to have in-person Thai lessons with Pear. We are also happy to arrange the meeting for you. See more details HERE.