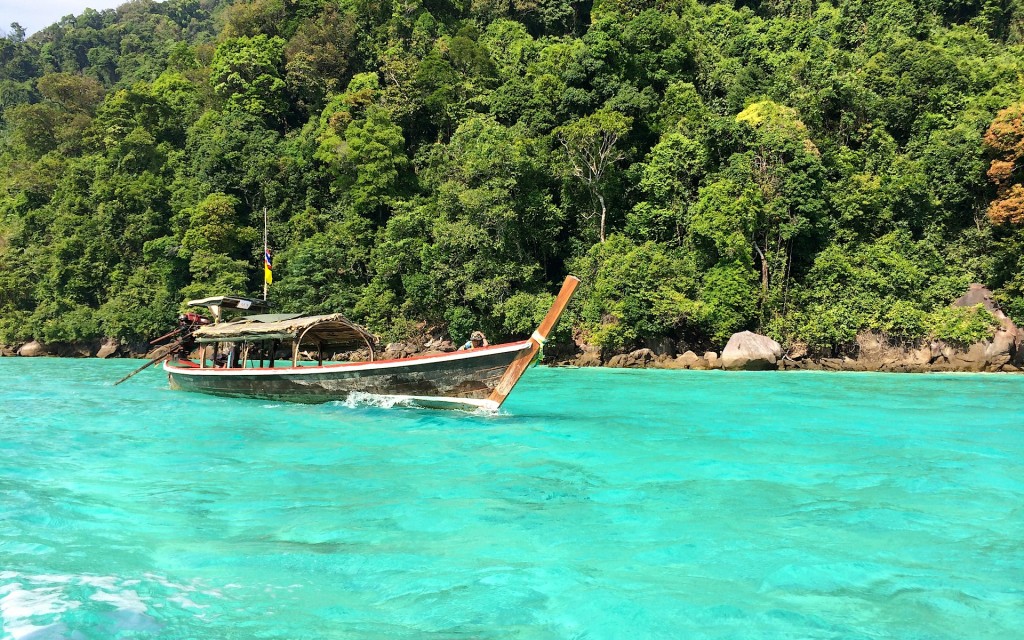 I am a beach person and I like to be by the sea and explore islands. I have been to several beach destinations in Thailand; Koh Chang in Trat, Koh Samet Rayong, Koh Lan in Pattaya, Koh Si Chang in Chonburi ,  Koh Tao, Koh Nang Yuan and Koh Samui in Suratthani, Koh Phi Phi and Koh Lanta in Krabi, Koh Similan in Pang Nga. I enjoyed all these islands for their beautiful beaches and atmosphere.
But on my recent trip, I discovered the islands where they offer numerous opportunities for recreation, spiritual exploration, and relaxation. Here is The Surin Islands (Thai: หมู่เกาะสุรินทร์ Mu Ko Surin).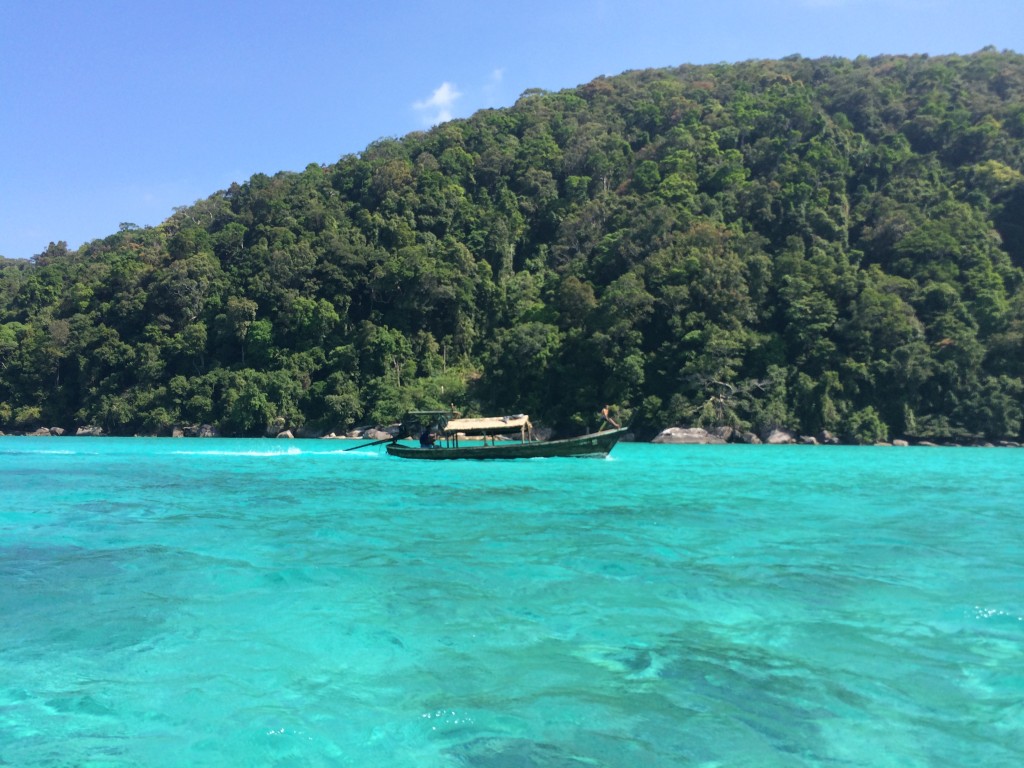 The Surin Islands is an archipelago of five islands of the Andaman Sea, located approximately 60 km from the Coast of Phang-Nga Province in the southern Thailand. It was proclaimed a national park on July 9, 1981.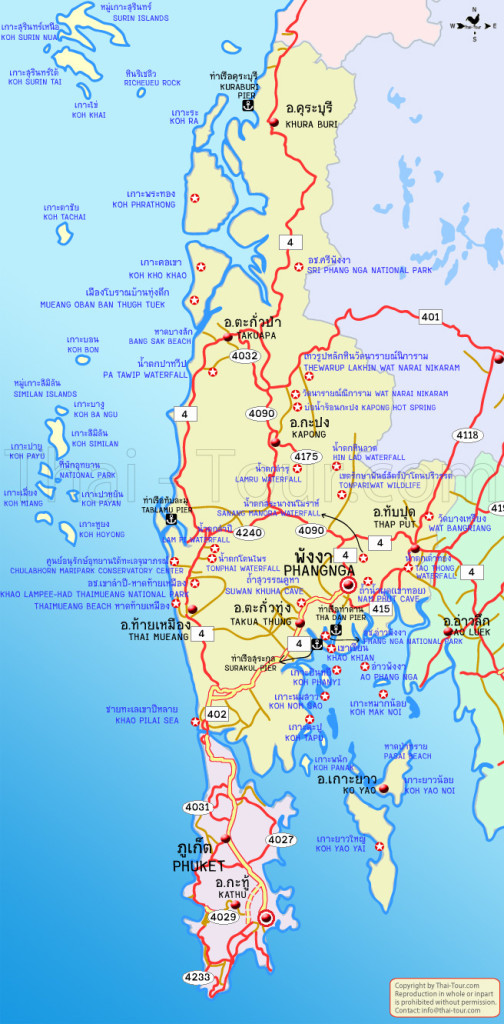 The park comprises five main islands; Surin Nua island (North Surin island), Surin Tai island (South Surin island),Ree island (or Ko Satok เกาะสต๊อค), Glang island (or Ko Pachumba) and Khai island (or Ko Torinla). Ko Surin Nua and Ko Surin Tai are large islands which located very adjacent like the twin island. A few kilometres to the north of the park is the Myanmar border.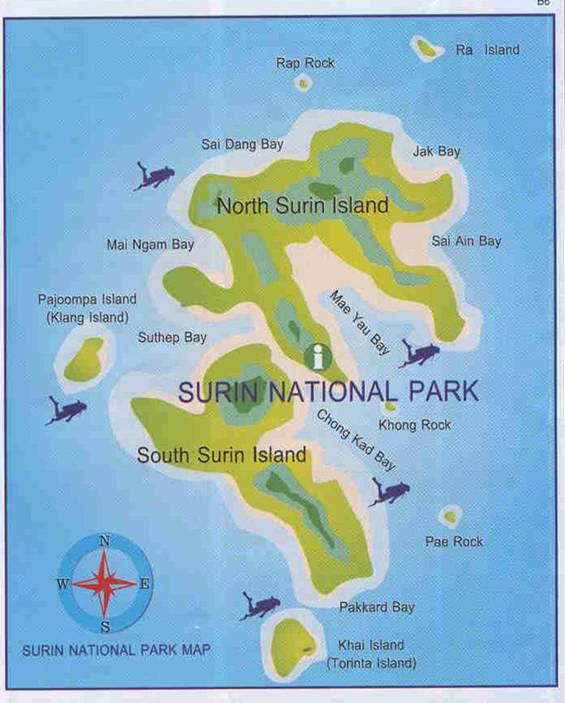 The Surin islands are fertile undersea nature habitats to over 800 species of fish such as puffer fish, lion fish, butterfly fish, angel fish, barracuda, sailfish, rock lobsters and other crustaceans etc. Therefore, the Surin islands is the ideal spots for snorkeling.
Four species of turtle (the Leatherback, the Green, the Olive Ridley and the Hawksbill) can be found (try Ao Tau on the south island). We were lucky and spotted two turtles and a blacktip shark.
If you go scuba diving, the whale sharks can also be seen as well in Richelieu Rock located about 18 km east of Surin Island.
ACCOMMODATION:
The National Park Authority of Thailand run all the accommodation on the Surin Islands giving only a few options to visitors.
There are two main campgrounds: the headquarters and Hat Mai Ngam where you can erect your own tent for 80 Baht. Alternatively, you can rent a large good quality tent from Surin Marine Park Authority for 400 Baht. Bedding is available.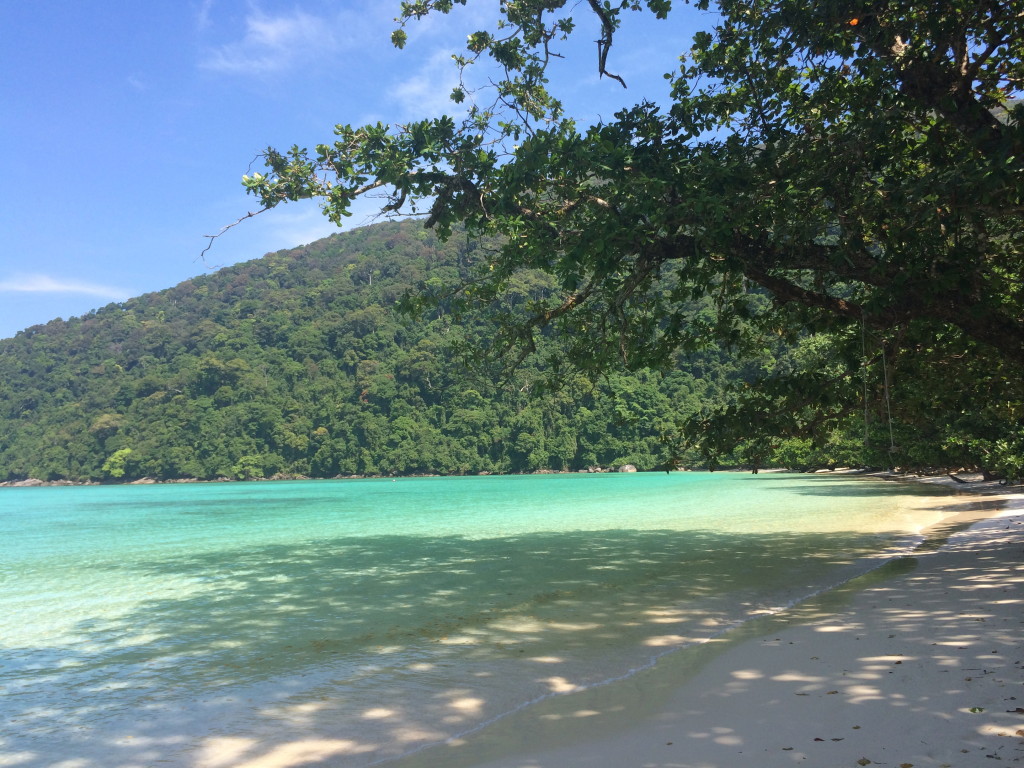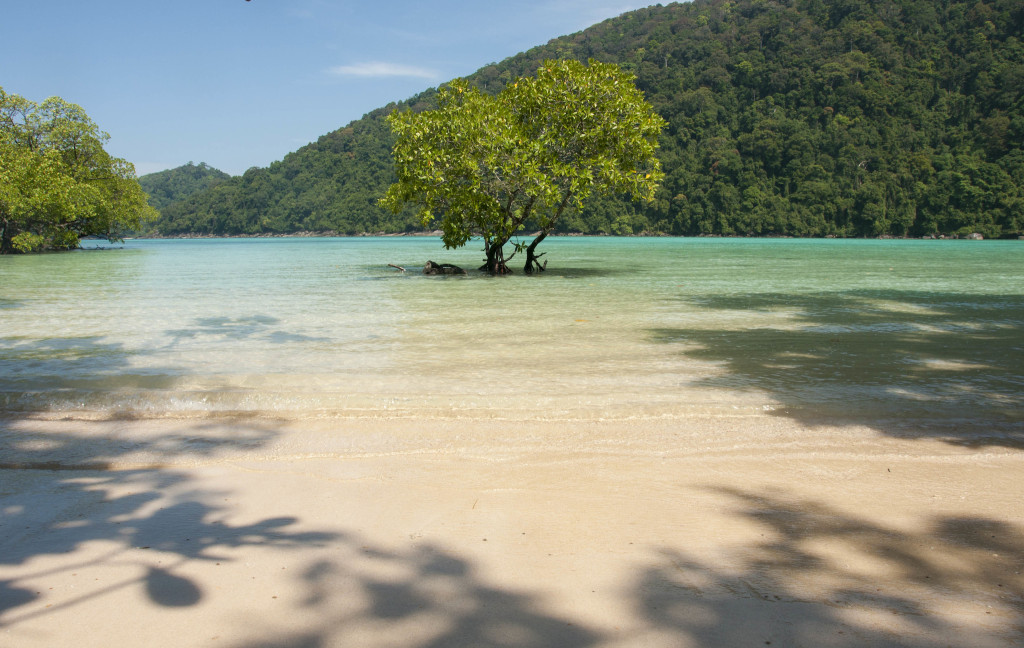 I highly recommend you to stay in Mai Ngam beach (หาดไม้งาม Hat Mai Ngam) where the beach is larger and way more beautiful and peaceful than the headquarters. Do book the beac- front tent so you get the stunning sea view right in front of your bed and enjoy the sea breeze at night.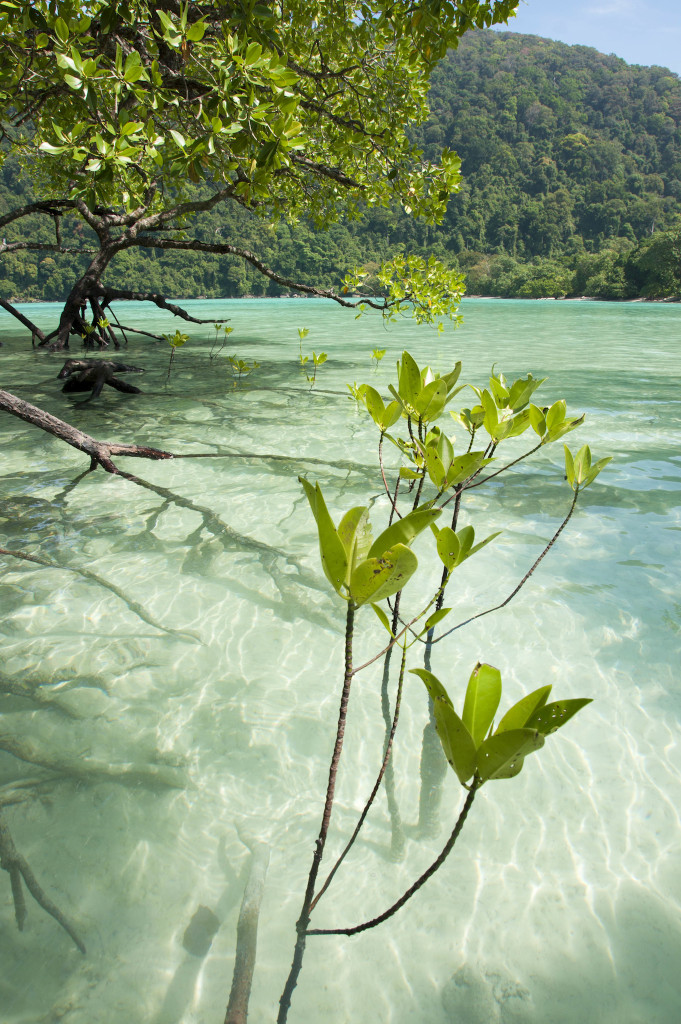 Moreover, there is Ao Mai Ngam Nature Trail through an evergreen forest along the beach, with nature interpretation signs along the 2-kilometres route, taking approximately 1 hour. Along the route, various species of wildlife and flora such as mouse deer, flying lemur, and rare birds like Nicobar pigeon and pied imperial pigeon can be seen.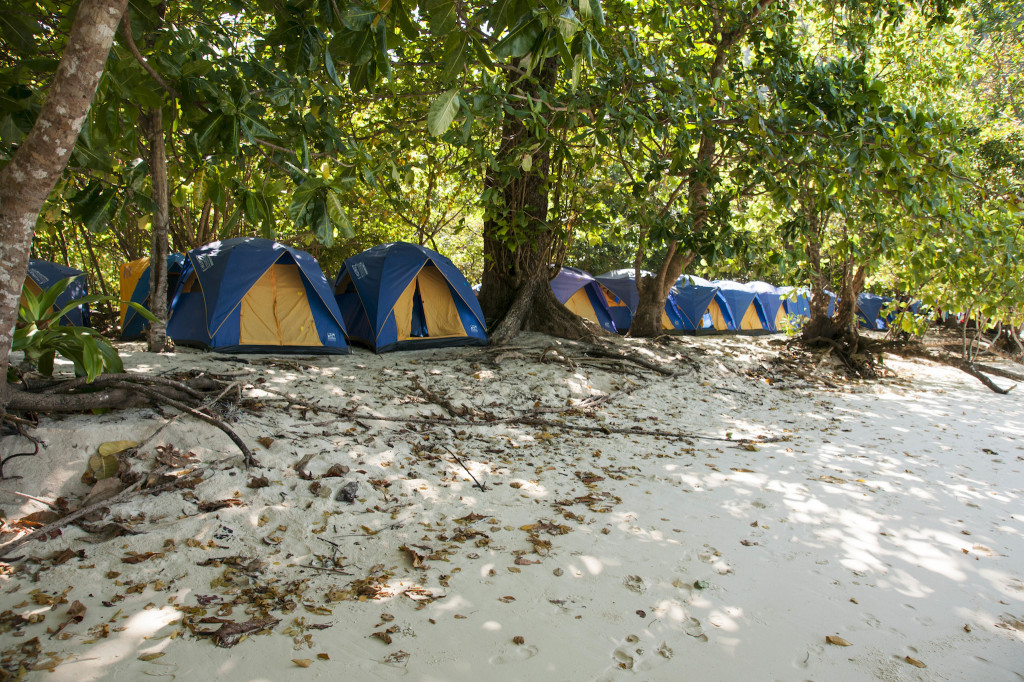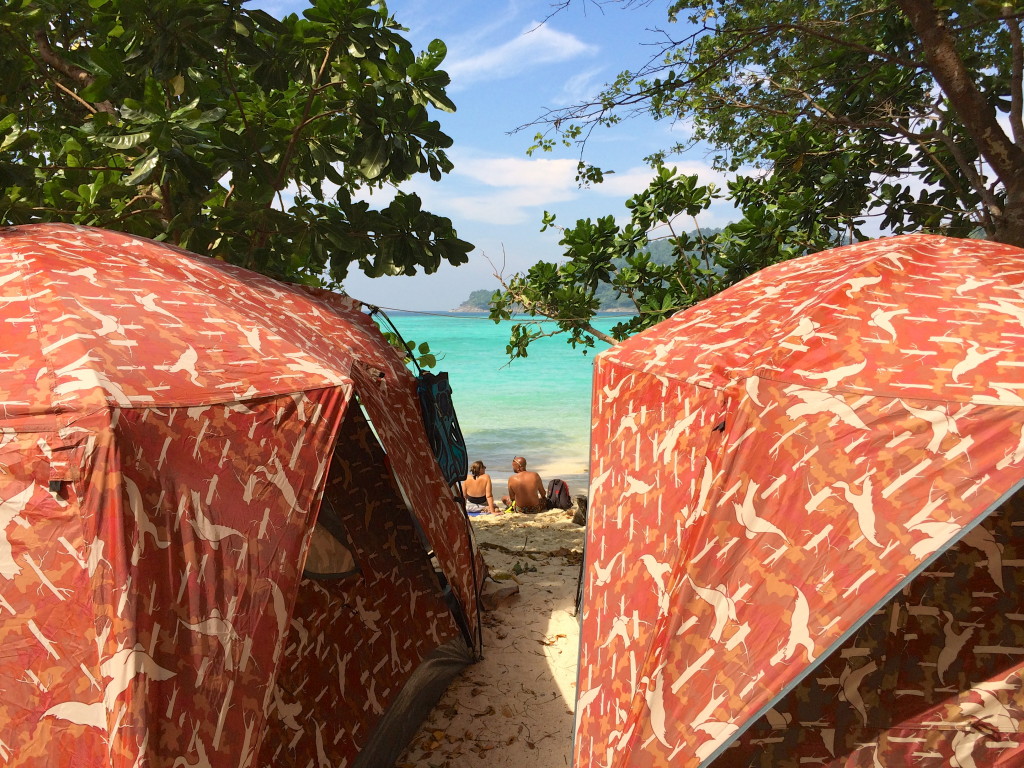 There is only one canteen on the beach offers Thai food three times a day, which you have to buy coupons for. Food is tasty and only slightly more expensive than on the mainland. You can sign up in the morning for a lunch or dinner set menu, which always includes lots of fresh seafood and fruit.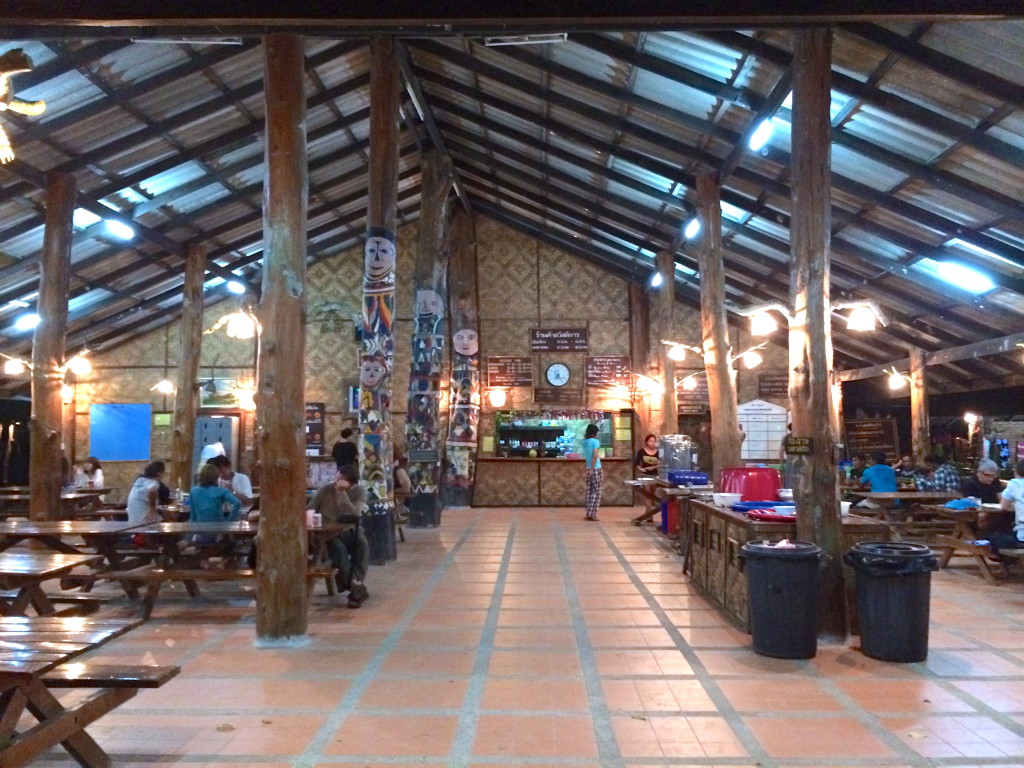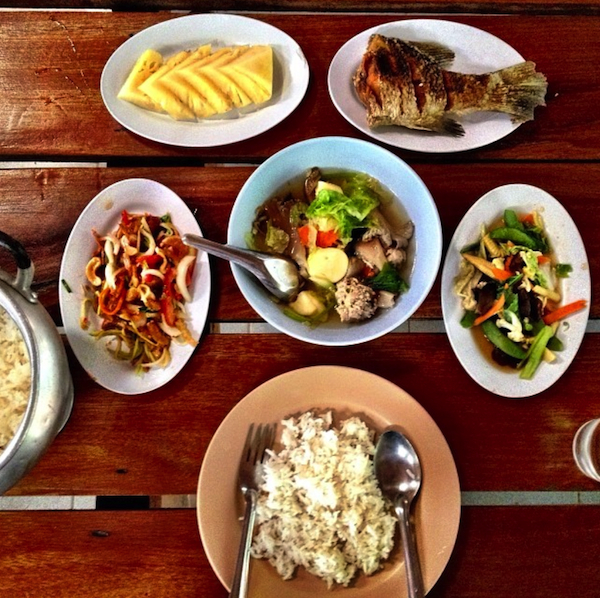 There is no phone reception (only Dtac) or internet/wifi connection in the island and I really enjoyed being without the usual connections. It allows you to fully appreciate life close to the nature and have a total break from the modern technology like emails, phone calls and social media for a while. Having an opportunity to do this is a blessing, trust me;)
The electricity is available only from 18:00 – 22:00 PM, but it doesn't create any obstacle for your stay as you don't need any electrical devices. During the day, you can go snorkeling, lying down and reading a book by the beach, enjoy the sunshine, feel the white sand between your toes, or watch hundred of hermit crabs walking up and down the beach. Who would want the electricity to watch TV or listen music when you have the most beautiful sight and the music played by the mother ocean, do you agree?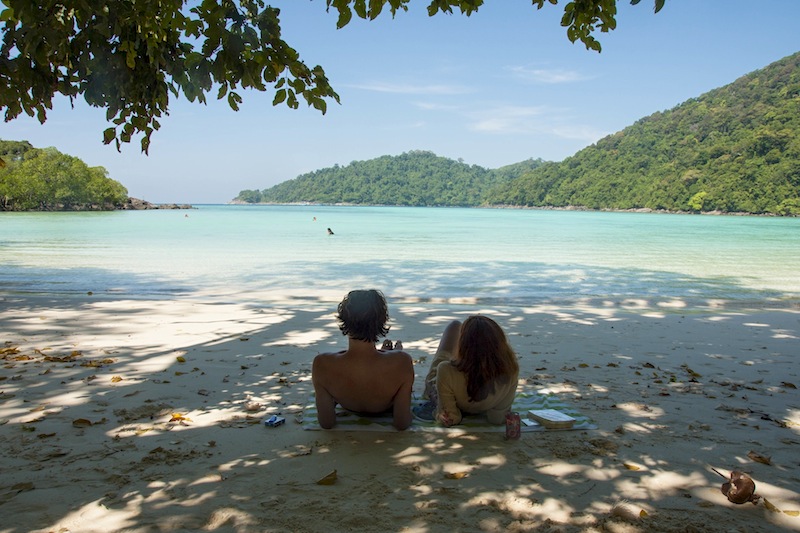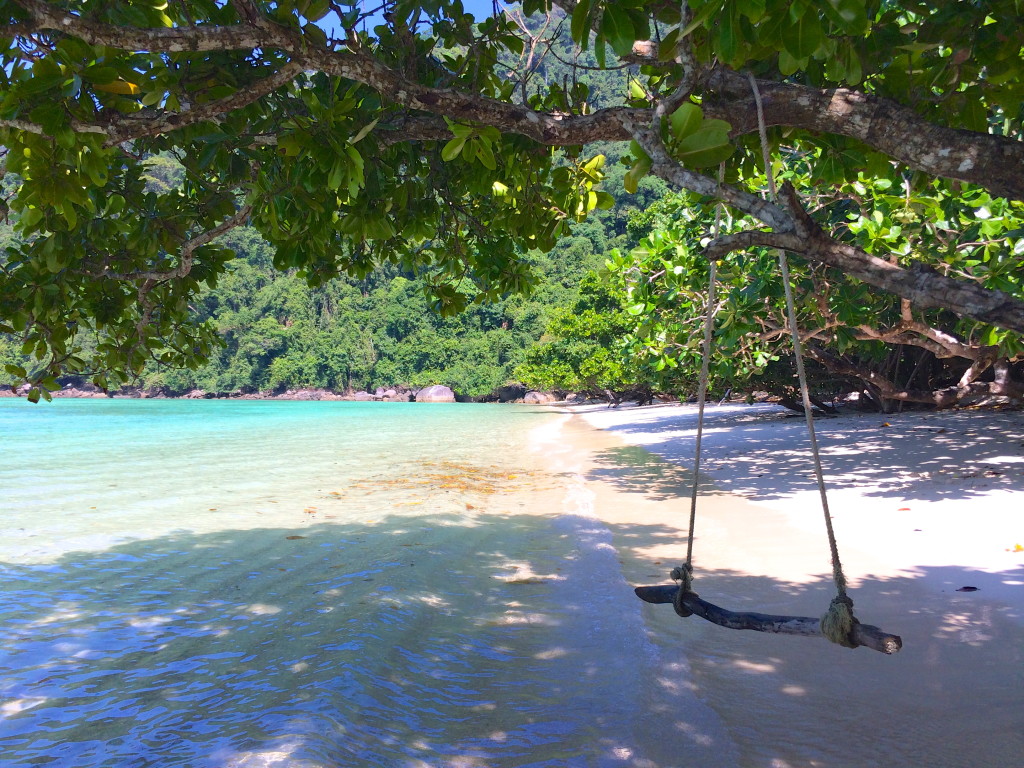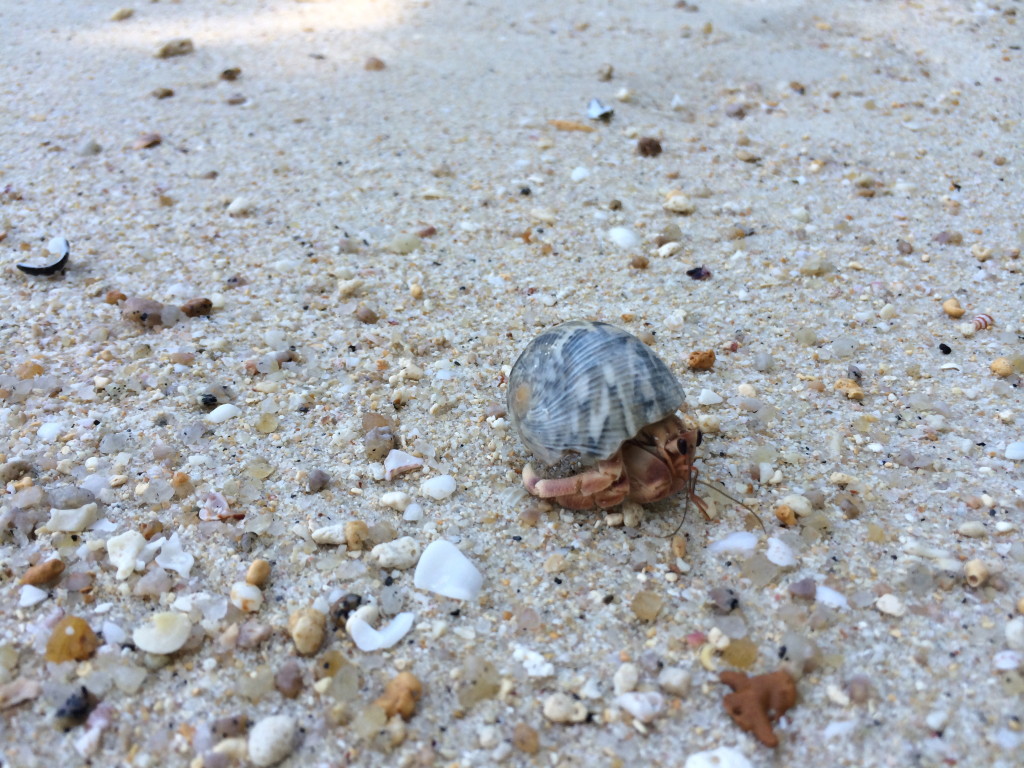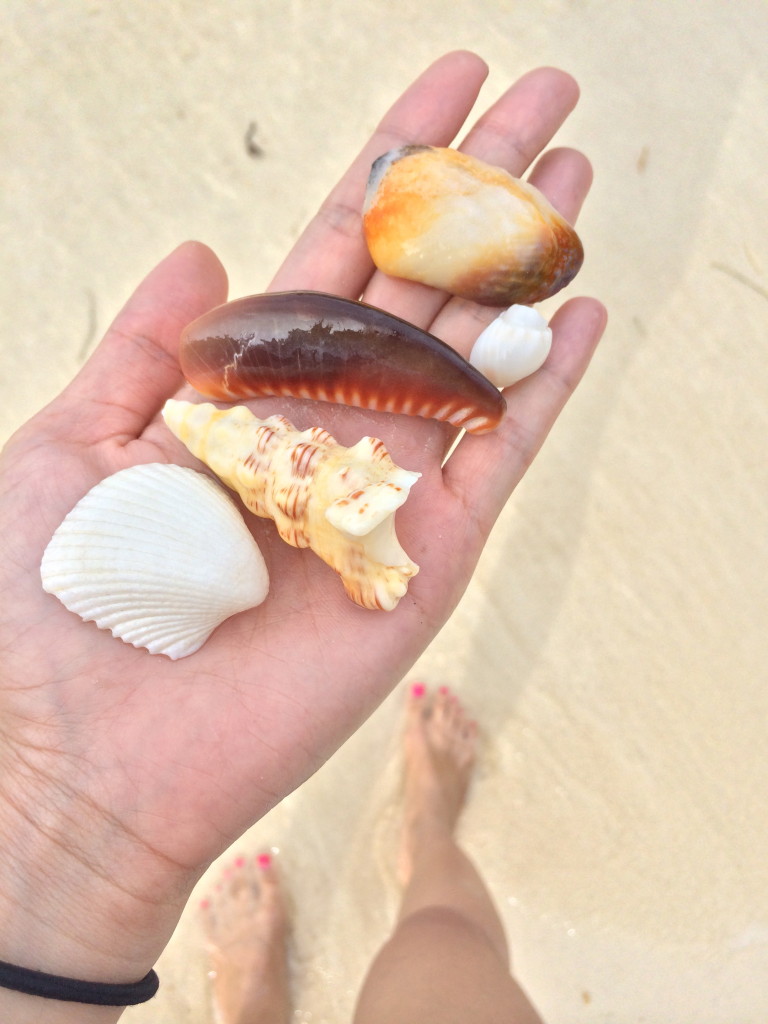 Thanks to a friend of mine and his family who invited us to join their third trip to this island. At first, I didn't really want to go because we were told that there were no resorts, we would be sleeping in a tent! As a woman, I usually prefer to have in-room bathroom with a clean toilet and most importantly a hair dryer! You asked me to stay in a tent! Last time I did camping was when I was a girl scout. Anyway, my adventure spirit was calling and I said yes.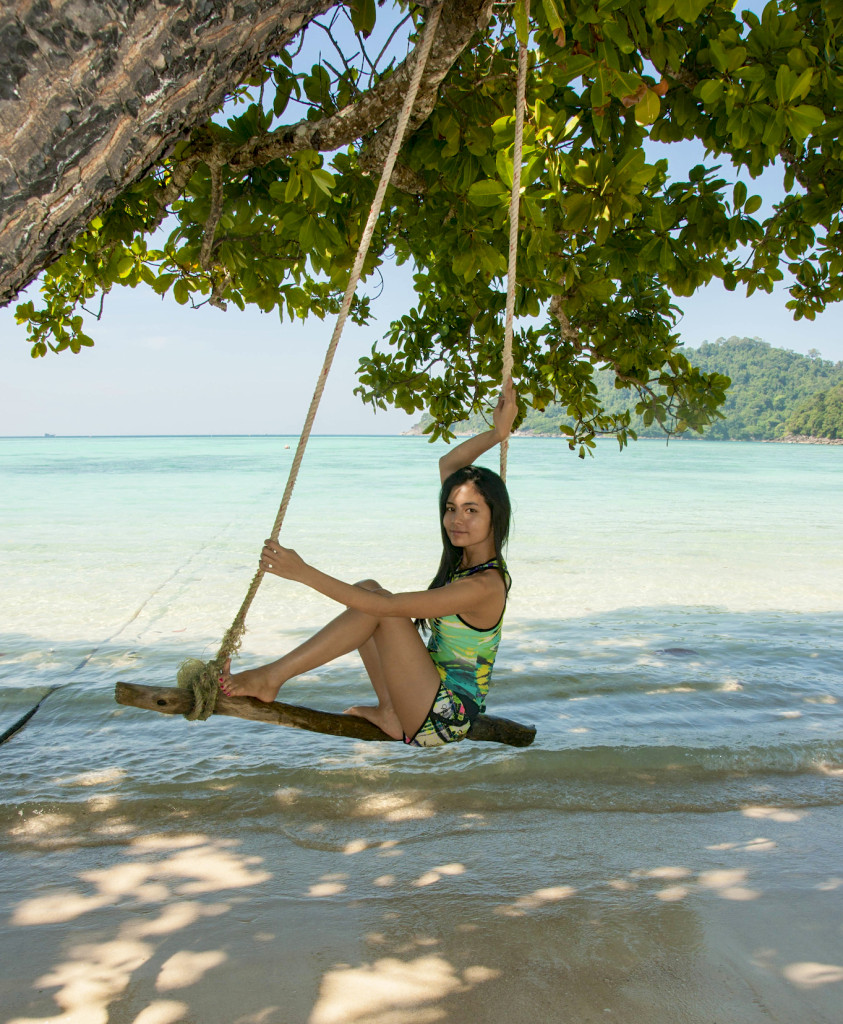 CLIMATE:
The hot season starts from mid February through to May, while the wet season starts from mid May to October. Mu Koh Surin National Park closes from April 30th until November 1st during the wet season.
I was there from 19th – 22 nd December 2013 and the weather was perfect! It was not hot during the day and it was quite cool at night.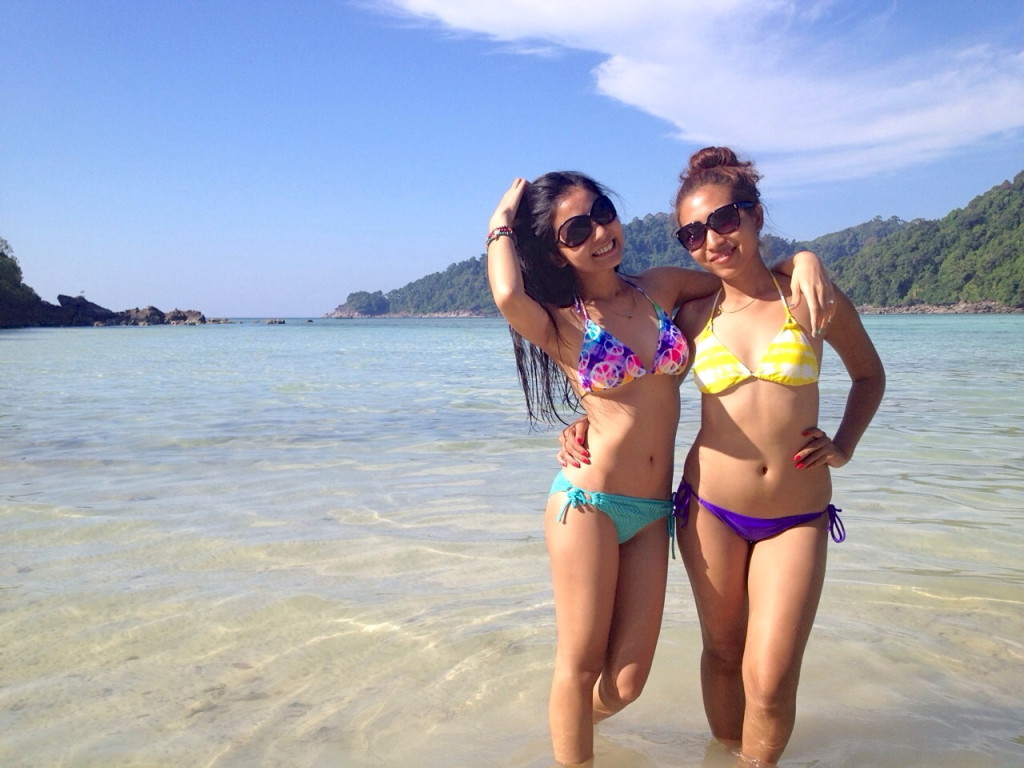 GETTING THERE:
We flew from Bangkok to Phuket International airport, there are a few low cost airlines (Nok air, Air Asia, Orienthai). Then we hired a van to a resort in Karaburi not far from the Surin islands port because we have to wake up early in the morning to catch the speedboat to the island. It takes about two hours from Phuket.
At Khuraburi – Mu Ko Surin Port, you can take a private tour boat which controlled by the national park and serves tourists everyday. The cost for round trip is 1,100-1,700 baht per person. This tour boat departs from Kuraburi Port at 09.00 am. everyday and arrive at the National Park Headquarters unit on Northern Mu Ko Surin at 11.30 pm. From the port to this islands is about 60 kilometers which takes about 2.30 hours of journey. The return boat from Mu Ko Surin to Khuraburi Port departs at 13.00 am. everyday.
By Car
Drives on the road no. 4 (Phetkasem Rd.) from Bangkok to Amphoe Khuraburi which is about 720 kilometers long then turns to Khuraburi Port at milestone no. 721, about 6 kilometers prior to Amphoe Khuraburi. From this intersection about two kilometers, you would see the entrance sign board of Mu Ko Surin National Park on the right-hand side, then make a turn to the tourist service center which located in the area of national park office.
By Bus
Starts from the New Southern Bus Terminal at 7.00 pm which would arrive at Khuraburi about 5.00 am. Bus fare is 480 Baht/person. From the Bus Terminal, in Amphoe Khuruburi about 10 kilometer, you can take a motorcycle or rental car to the Khuraburi Port area, the location of Mu Ko Surin National Park Office. Motorcycle fare is about 50 Baht/person while a rental car cost you about 200 Baht/person.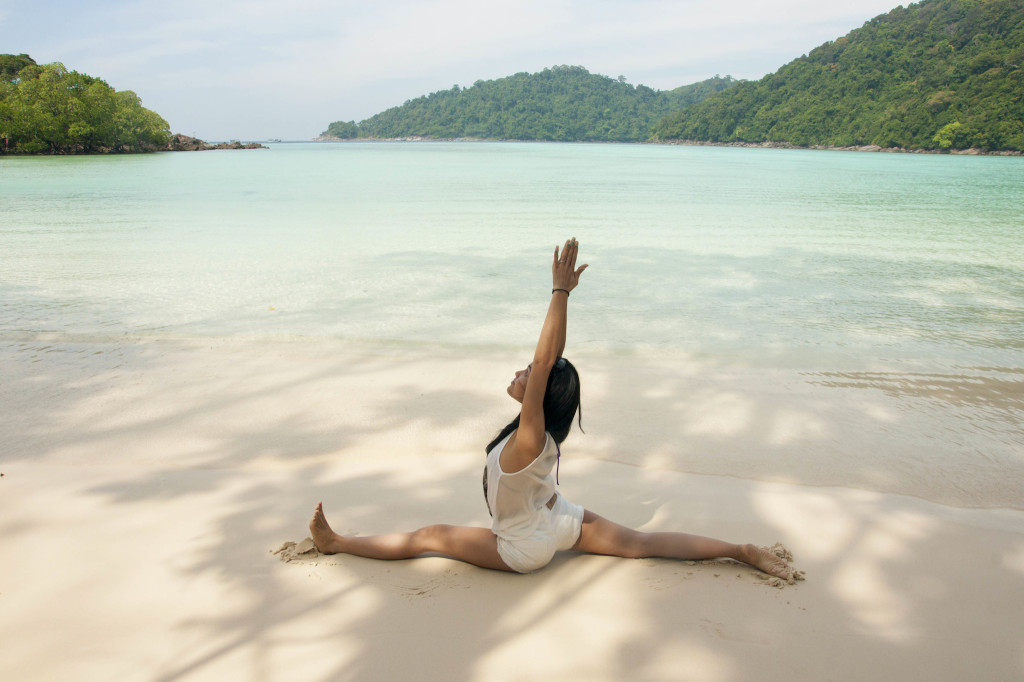 I am gIad I listened to my gut instinct so I found my paradise. I love this place for its serenity. It is the most relaxing island I have ever been. The park is the ideal place for those who wish to connect with nature in its most beautiful and pristine form, escaping traditional touristy beaches with their bars, noise, and crowds.
Tips:
–       You might get wet on the speedboat if it is a windy day. Try to get a seat behind the driver's seat if you want to stay dry.
–       If you like snorkelling, the snorkel gear and life jacket are available for rent on the island, but it is nicer to bring your own gear.
–       There is no problem with mosquitos like most islands.
–       Bring your favorite snack with you, the food is served three times a day at the canteen but the small snacks available are quite poor.
–       Be careful how you store your food.  Wild monkeys like your snacks as much as you do and they are eager to snatch them if you leave them in the open.
–        Remember to bring a flashlight with you.
–        You can charge you camera, phone, battery at the canteen when the electricity turn on at 6 p.m. I would suggest you to get there quire early since there are not many sockets, otherwise you might have to wait for a long time before everyone else is done.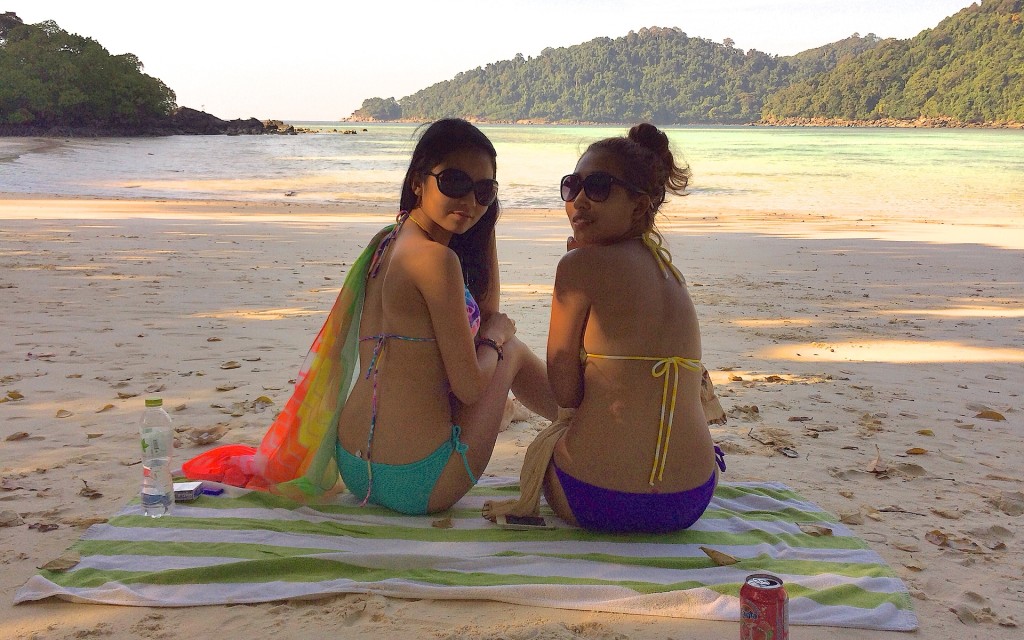 See more photos from the Surin Islands on my Instagram @Modadjima or follow this link: http://web.stagram.com/n/modadjima/