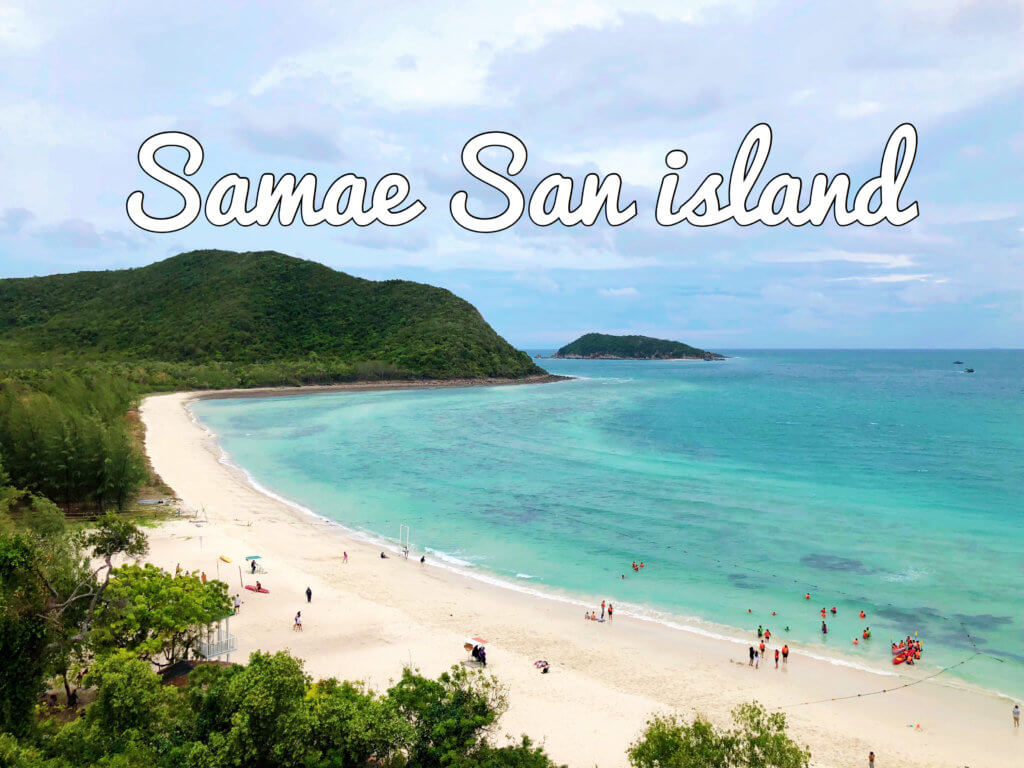 Samae San (แสมสาร) is a small island located in Sattahip District, Chonburi Province of Thailand. The island is very small but excellent sightseeing and clean and tidy compared to Koh Larn. It is one of nine islands in the Plant Genetic Conservation Project under the Royal Initiative of Princess Maha Chakri Sirindhorn, the Princess Debaratanarajasuda with the objectives of promoting the island as a place for learning and conservative traveling.
Formerly there was a fishing village on Samae San Island, but it was vacated and the island is now under control of the Royal Thai Navy. Number of tourists are restricted to approximately 500 people a day.
Samae San Island consists of 5 beaches, but only two beaches are allowed for visitors to access where you can swim and dive: Haad Tien and Luk Lom Beach. Haad Tien is the beach where the pier is located, while Luklom Beach is on the other side of the island. There is free shuttle service between the two beaches which takes less than 5 minutes. Luklom Beach is the island's most beautiful beach, the sand is powdery white and water is clear and blue.
The island is very beautiful and suitable for someone who is looking for pristine beaches and easy access to snorkelling sites (I only tried the glass bottom boat for which the weather was bit too rough to really get to see all the beauty you get to witness when the weather is clear). If you enjoy the nature itself without bars, jet-skis and other commercial trappings, this is well worth while place to visit.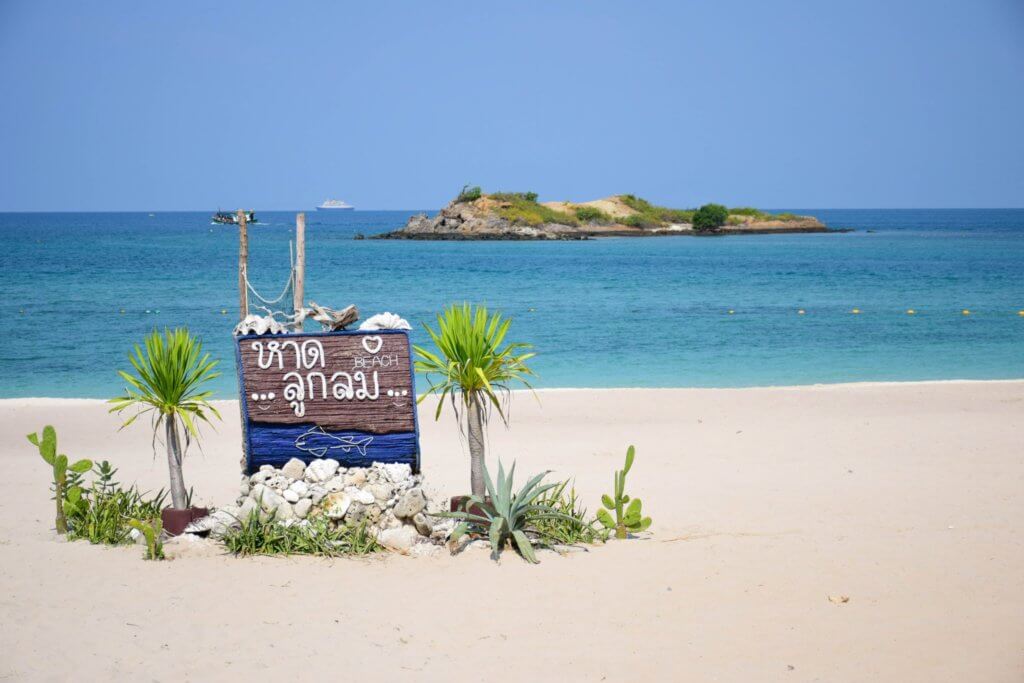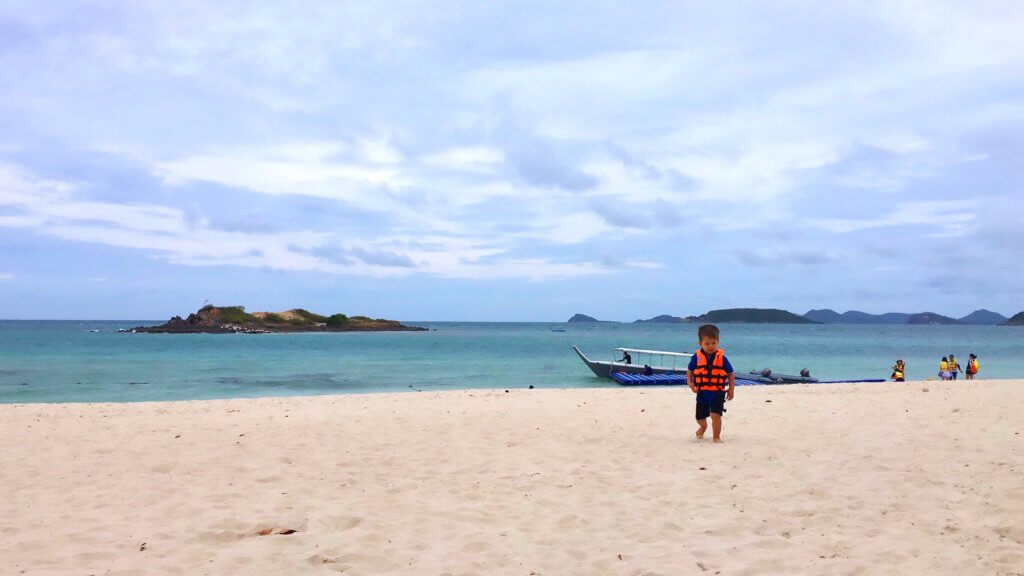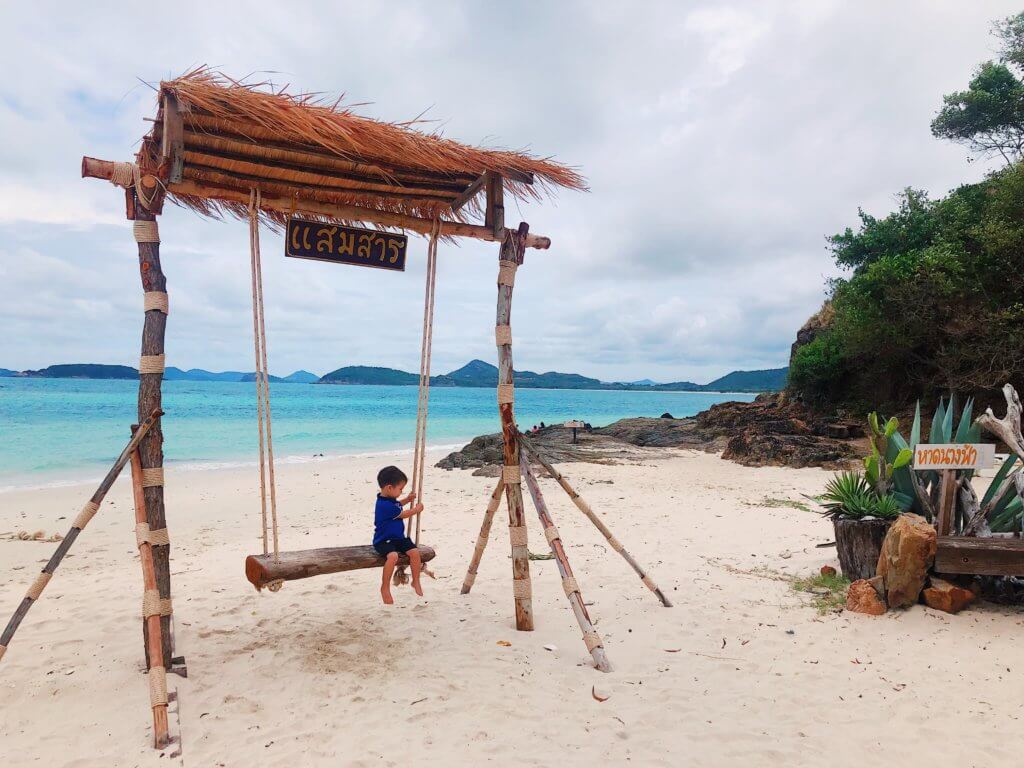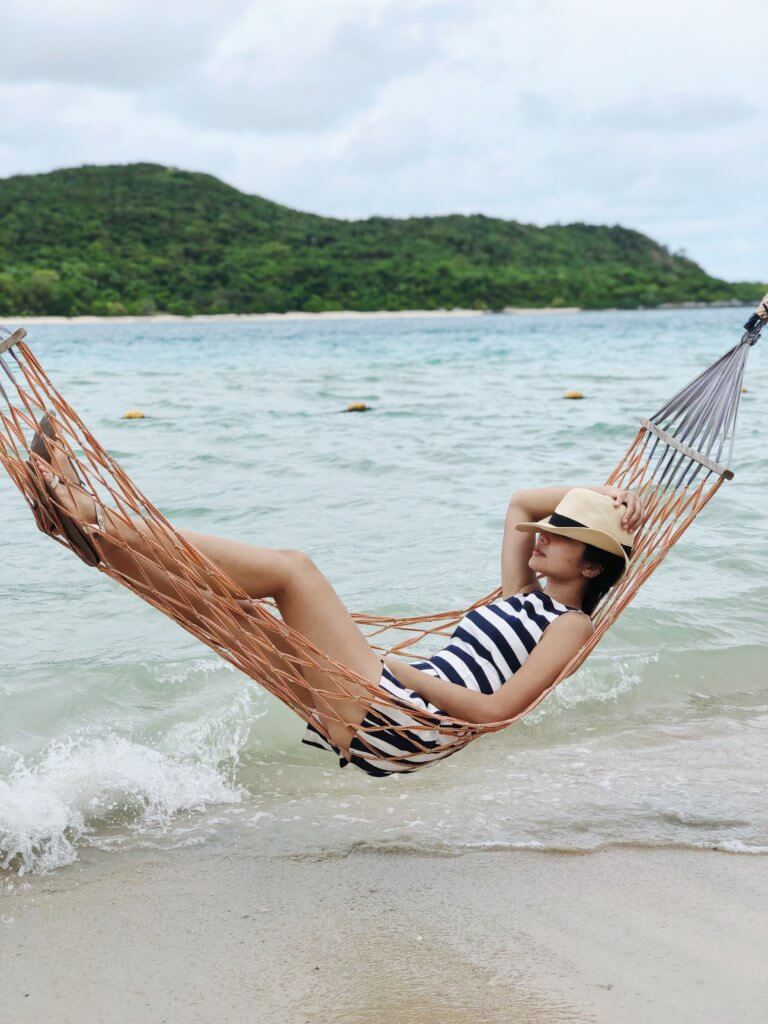 What to do:
There are facilities provided such as snorkel sets, life jackets for small children and adults, floor mats, beach chair, bathrooms, showers, and a small shop providing non-alcoholic drinks, snack and simple fresh-cooked food such as deep-fried chicken, Som Tam and sticky rice. You can bring your own food with you as well.
Snorkeling (50 Baht)
Floor mat renting (20 Baht)
Beach chair renting (20 Baht)
Kayaking (100 Baht/hour)
Riding on a Glass bottom boat to see fish and corals (20 Baht)
Beach volleyball
Walking up to enjoy the view from the view point (super easy short walk)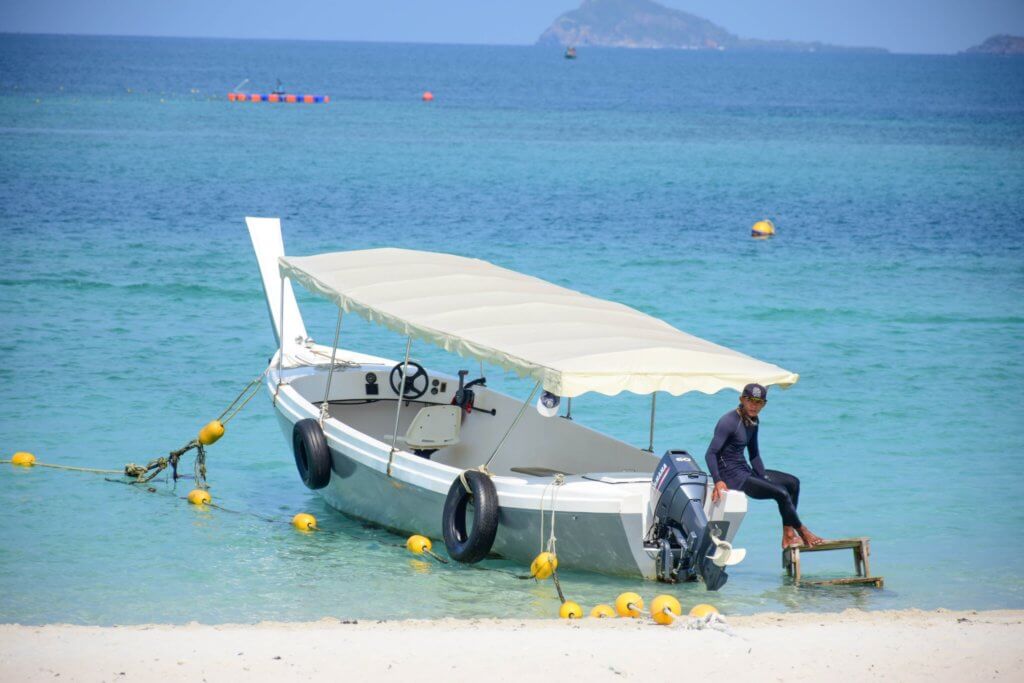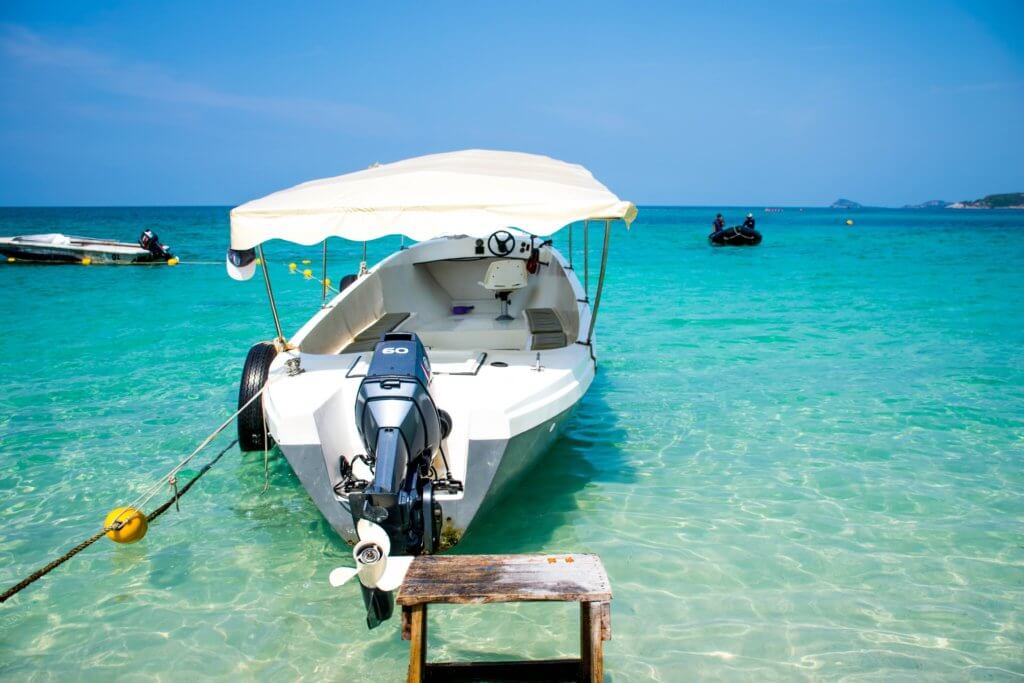 How to Get There:
Visitors are welcomed to Koh Samae San every day and every season. I stayed one night in a beachfront hotel in Na Jomtien area. The next morning after breakfast I drove to the pier going to Samae San island called ท่าเรือเขาหมาจอ Khao Ma Jo which is situated in the Thai Island and Sea Natural History Museum. The drive from Na Jomtien was about 45 minutes. I bought the ticket for 11 o'clock boat and the boat ride to the island was only under 15 minutes. The last ferry back is approximately 4.30 p.m.If you miss it you might have to sleep under the stars, or swim back. 😛
Khao Ma Jor Departure Time: 09:00, 10:00, 11:00, 12:00 and 13:00
Samae San Departure time: 12:00, 13:30, 15:30 and 16:30
If you want to get on the first boat on weekends or national holiday, you might have to prepare to be at the ticket office early as the queue card for buying ticket will be given at 6 a.m.  For more information, call +66 38-432-473 or   +66 38-432-475.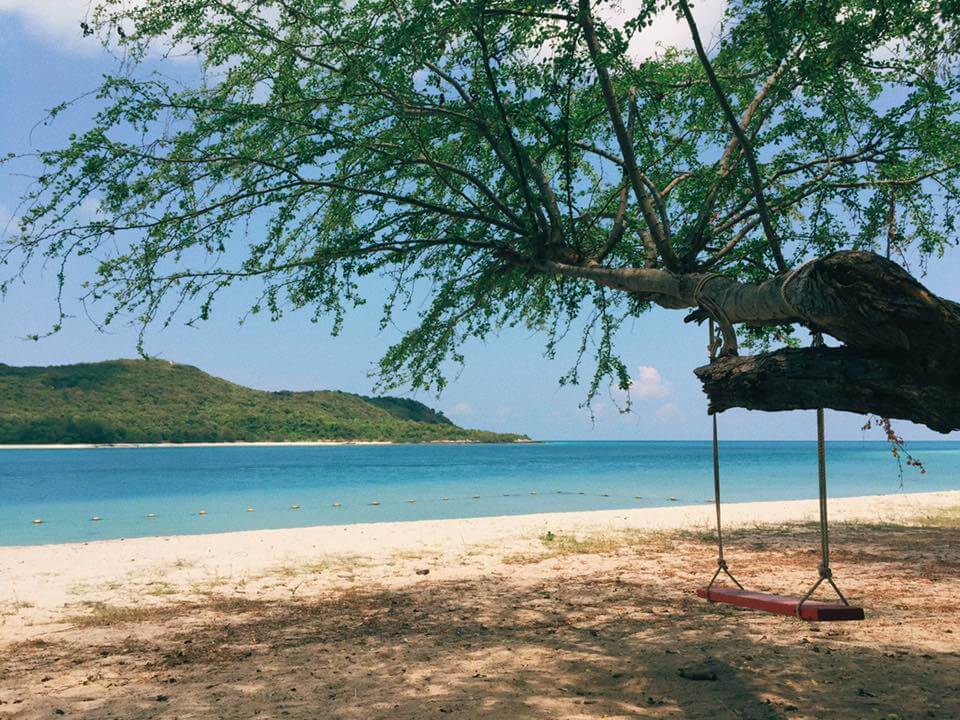 Entrance Fee:
Thai : Adult (18+) 300 Baht, Children 220 Baht, Children under 3 years old is free
Foreigner : Adult and children, 600 Baht
The price include the entrance fee for Museum Island and sea Thailand
Rules!
Foreigners cannot buy tickets by themselves; you have to be accompanied by a Thai.
The ticket is for one-day travel. You cannot stay overnight on the island.
No alcohol / no bikini is allowed on the island.
Something relaxing I did in Na Jomtien
Stop by for a drink at Tutu beach bar where everything is in pink! and take a short walk from there to enjoy a sunset dinner at the Glasshouse. I highly recommend dinner at this place if you are looking for a restaurant on the beach with lovely music and relaxing vibe.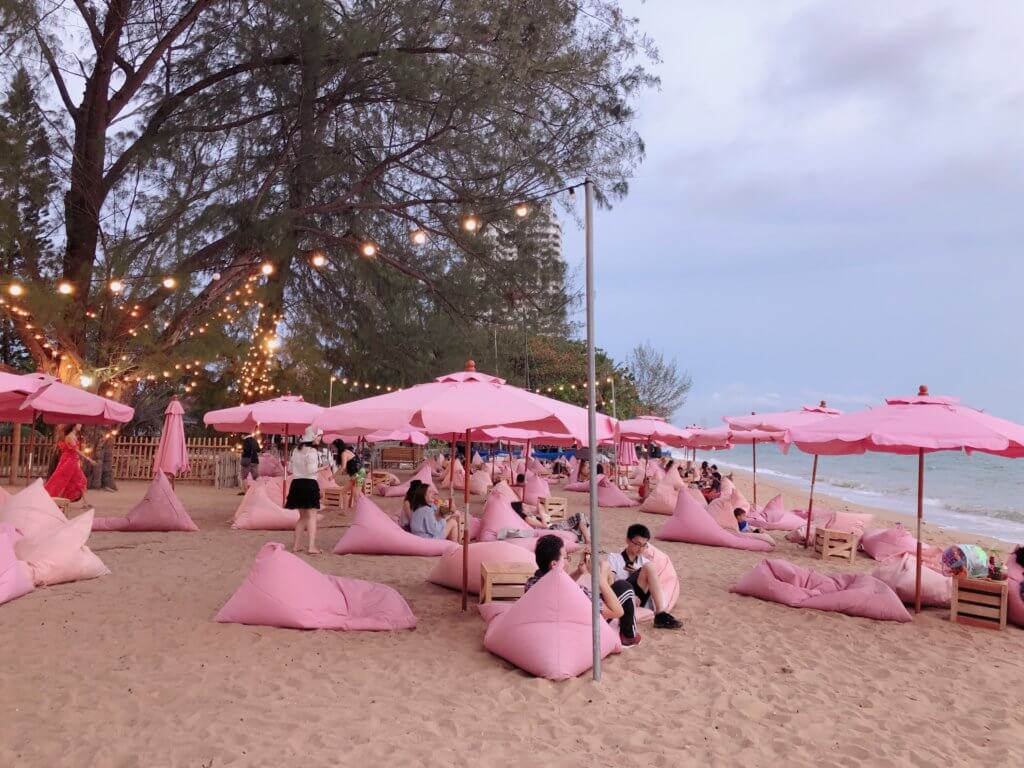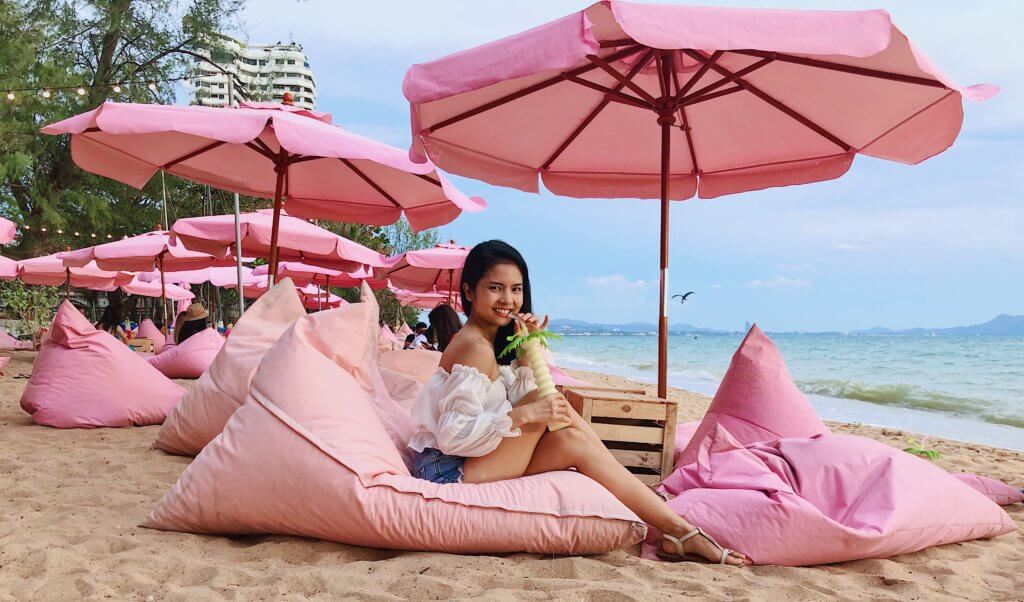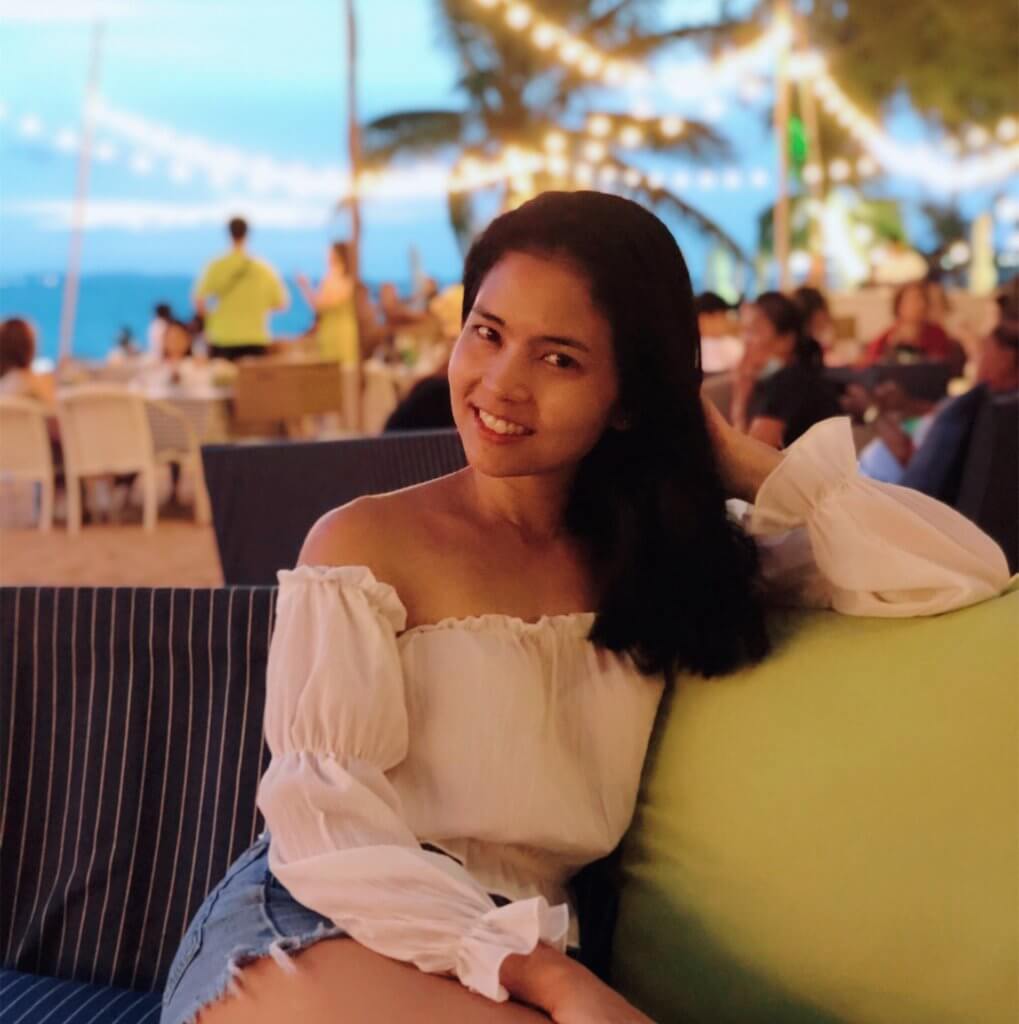 YOU MIGTH ALSO LIKE
One Day Trip from Pattaya to Koh Lan