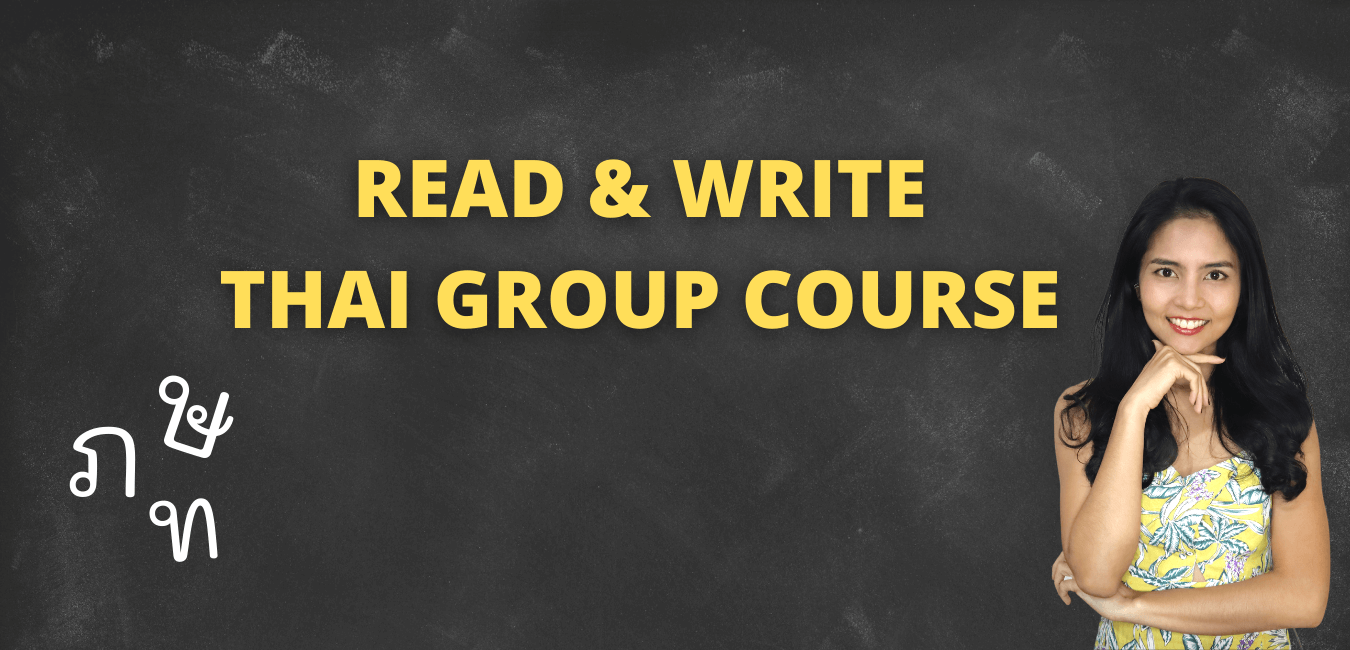 Why should you learn to read Thai?
Master the Real Sounds of Thai
The most immediate advantage you get when you can read Thai is you will be able master your Thai pronunciation.
Roman alphabet based languages don't cover all the sounds in Thai language, especially when it comes to both distinguishing vowel length and mastering those ever-tricky tones. Learning Thai pronunciation by understanding how to read is the best way to master all the real Thai sounds and make it less likely that you will develop bad habits when you speak.
Unlimited Opportunity to Expand your Thai vocabulary
You can start learning new words by reading and using a dictionary by yourself. No more asking your Thai friend "what does the sign say?"
Being able to read also helps a great deal to memorise new words.
Immerse Yourself in Real Thai Life
Imagine yourself being able to read street signs, food menu, or even Thai newspapers or your Thai friends' posts on their social media. You will be able to understand the real Thainess by reading materials available around you in everyday life.
INTRODUCTION TO THAI READING
Video Conference Class
We are using Zoom video platform for our group classes.
Students can record the classroom with ease.
Everyone can see everyone, and even if you prefer to join without video, you can still be heard clearly with audio only.
Course materials are in Words and PDF files. They will be sent to your email before the course start.
If you will miss a class, you will get a video recording for the session you can't attend.
My team member teacher Pear will be your teacher in this course. She has nearly 10-year experience in teaching online Thai lessons to students from around the world, you will be amazed and enjoy every class during the course.
What will you gain from this course?
From our teaching experience, students take about 45-60 hours to master Thai reading. We design our reading and writing group course in stages. There are 5 stages and each stage is 15 hours
✅ Stage 1: Be able to read and write Thai letters with all vowels.
✅ Stage 2: Be able to read Thai words with tone marks and final consonants.
✅ Stage 3: Be able to read and understand sentences.
✅ Stage 4: Be able to understand complex Thai phrases with special spellings.
✅ Stage 5: Be able to write your own story and read higher-level materials.
Who is suitable for this course?
We recommend students to have some knowledge of basic Thai. If you are at zero stage in Thai language, we recommend you to join our 20-hr online group speaking course for beginners to gain basic understanding in Thai language first.
There is no harm if you would like to start your Thai learning journey by reading first. You just need to put more effort into your studies. Nothing is impossible!
Course Schedule:
Stage 1
Tuesday and Friday
4:30 – 6:00 P.M. Thailand time (1.5 hours)
5 Aug – 6 Sep (15 hours in 5 weeks)
Price:
5,200 Baht per course
What payment methods are available?
We accept payment through Paypal, Western Union and Wise.com. If you have a Thai bank account. You can also make a direct transfer to our Kasikorn bank account.
Contact Us:
ENROLL NOW: learnthaiwithmod@gmail.com