Thai people always love to hear foreigners make an effort to speak Thai. We always encourage our students not to be afraid of making mistakes when they have a conversation with local people, we would love students to use the lessons they learn in real life. We believe mistakes are stepping stones to learning! However we as Thai language teachers would like to help you to speak Thai correctly. 🙂
This lesson we put together 12 Most Common Mistakes Foreigners Make When Speaking Thai.  We hope you find it useful in your Thai learning.
——— TIMESTAMPS ———-
0:34     Know: รู้ /rúu/ or รู้จัก /rúu-jàk/
2:09     Can I have? : เอา /ao/ – ขอ /kăw/ – ช่วย /chûai/
5:37     Make : ทำ /tam/ VS ทำให้ /tam hâi/
7:38     Want : อยาก /yàak/ VS อยากให้ /yàak hâi/
10:52   Say : พูด /pûut/  VS บอก /bàwk/ VS คุย /kui/ VS เล่า /lâo/
12:51   Don't : ไม่ /mâi/ VS อย่า /yàa/
14:16   About : ประมาณ /bprà-maan/ VS เกี่ยวกับ /gìao-gàp/
15:50   Hear : ได้ยิน /dâai-yin/ VS ฟัง /fang/
17:04   Will not do something
18:02   Oneself: เอง /eeng/  VS ตัวเอง /dtua-eeng/ VS คนเดียว /kon-diao/
20:40   Clarify the similar pronunciation of "11" and "18"
21:53   Correct way to say "20" in Thai
Keep practicing!
Kru Mod & Kru Pear
??? Online Group Speaking Courses ???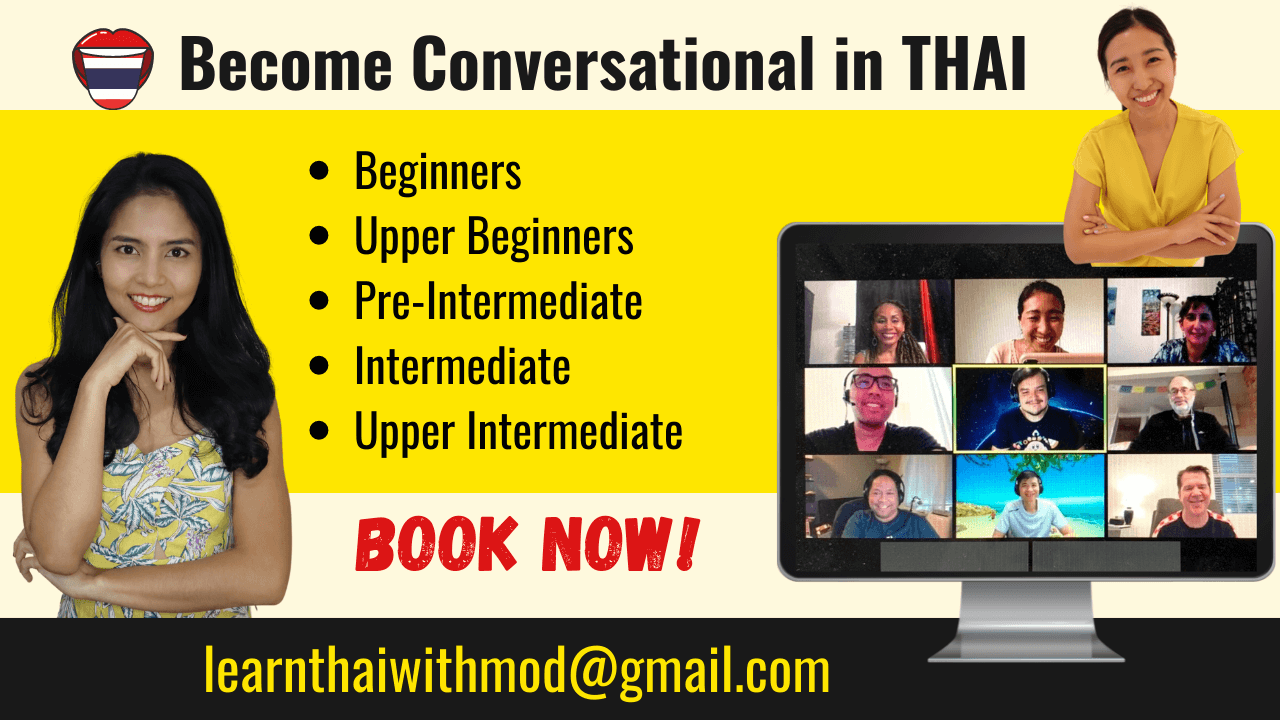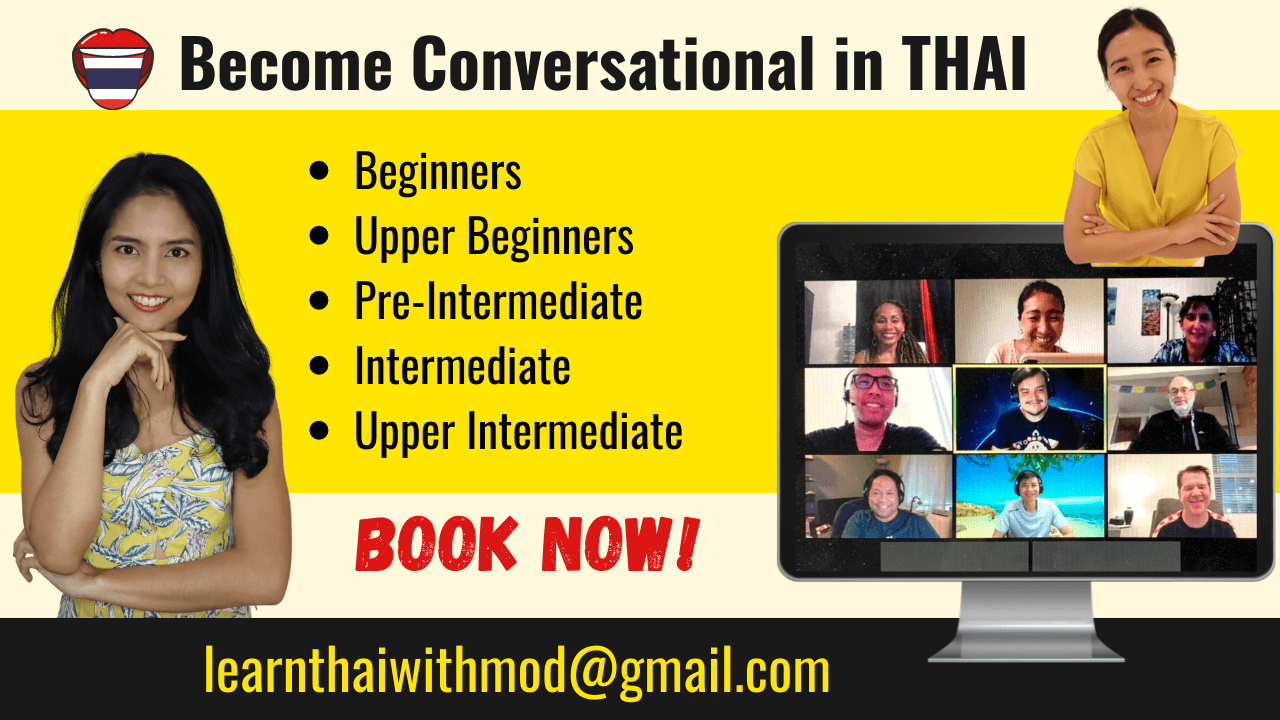 ???? ???? ???? ?????? ?? ??? ???? ?????:
We offer online group classes for all levels. Our group classes focus on improving your conversational skills. There is no reading and writing Thai involved.
We are using the Zoom video platform for our group classes.
✅What you'll be RECEIVING:
– Materials in Word or PDF format before the course starts. The materials are written Thai and English transliteration.
– If you miss a class, you will get a video recording for the session you can't attend.
? Check the price and current schedule here.
? Contact us: learnthaiwithmod@gmail.com
 YOU MIGHT ALSO LIKE: