Water wars are undoubtedly the focus of modern-day Songkran festivities but they are not the only mode of celebration. The festival is observed in a variety of other ways although is often the central theme.
On the first day of Songkran, which is a day to honour the elderly, an old custom called Rod Nam Dum Hua (รดน้ำดำหัว) takes place. This ritual involves young people pouring rose and jasmine scented water into the palms or feet of parents or wise elders as a signs of humility and to ask for their blessings.
It says that รดน้ำดำหัว /rót náam dam hŭa/ is an ancient custom from Northern Thailand. Traditionally in the North Rod Nam Dum Hua was used to refer to 'ask for forgiveness and blessing', รดน้ำ Rod Nam was an actual whole-body bathing and ดำหัว Dam Hua is Lanna language means to 'wash hair' by using kaffir lime leaves. Later on this custom was spread to other regions in Thailand. Apart from asking for blessing, it is also believed to wash away bad things in life and welcome good fortune.
The second day of Songkran is dedicated to families and officially known as National Family Day (วันครอบครัวแห่งชาติ). Families get together to spend quality time together. Children will also prepare rose and jasmine scented water to wash parents' feet and offer them a flower garland, then the parents will give blessing to the children.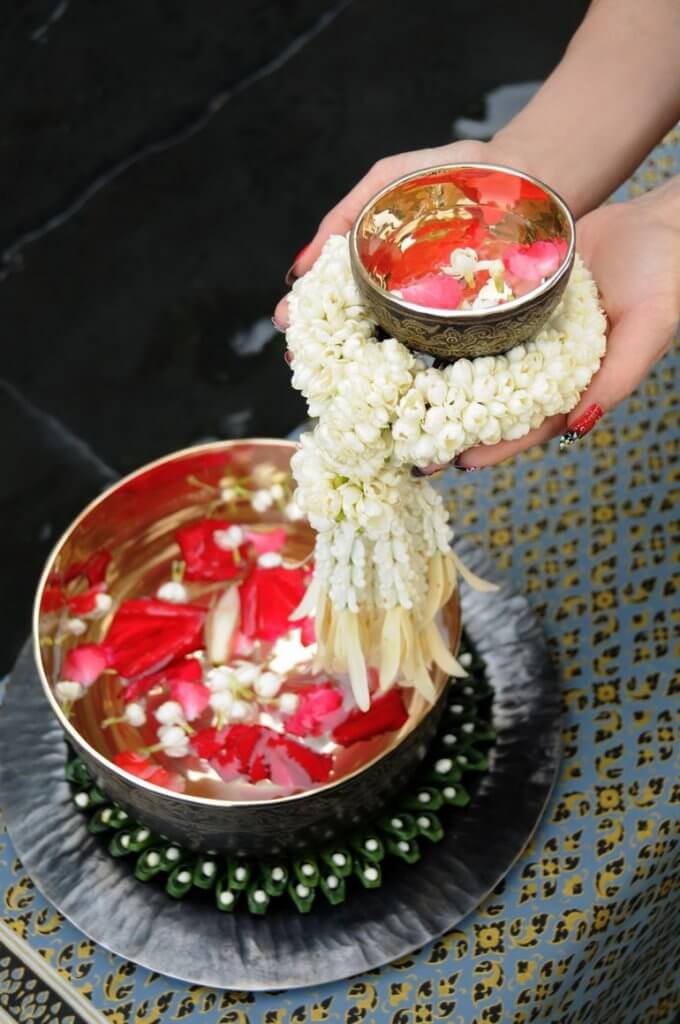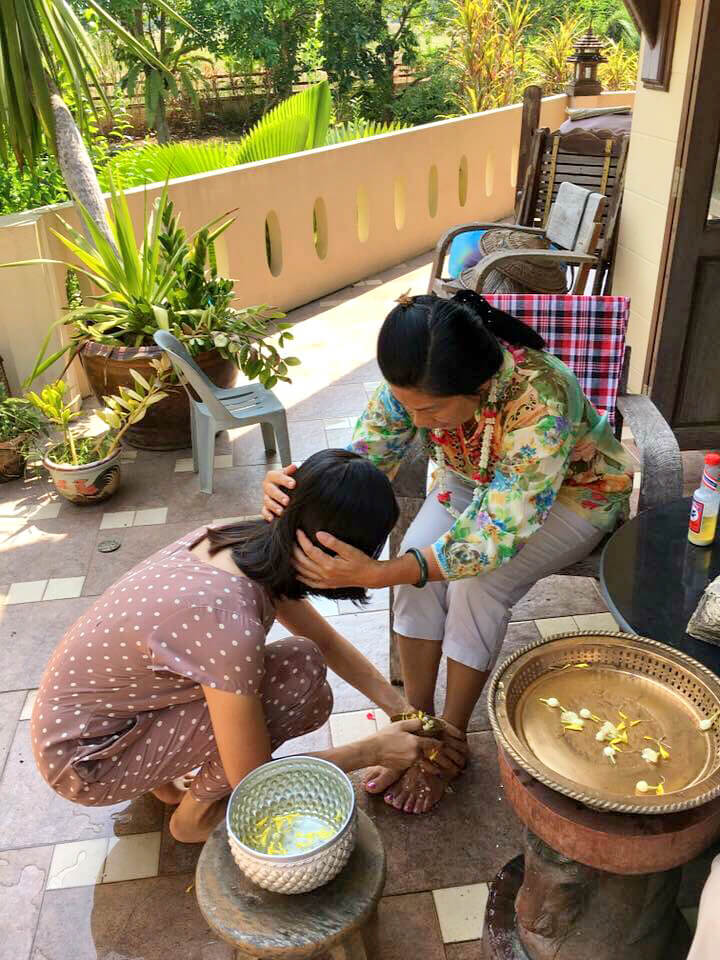 To the largely Buddhist population of Thailand, Songkran is also a time for temple visits and religious rituals. Bathing the Buddha which is called "สรงน้ำพระ Song Nam Phra" is an essential ceremony where devout Buddhists gently pouring scented water over the Buddha images (พระพุทธรูป Phra Phutharup) at home or at the temple. It is believed that doing this will bring good fortune and prosperity for the New Year.  Songkran is also seen as a day for spring cleaning and many Thais take the opportunity to get their houses spic and span for the New Year.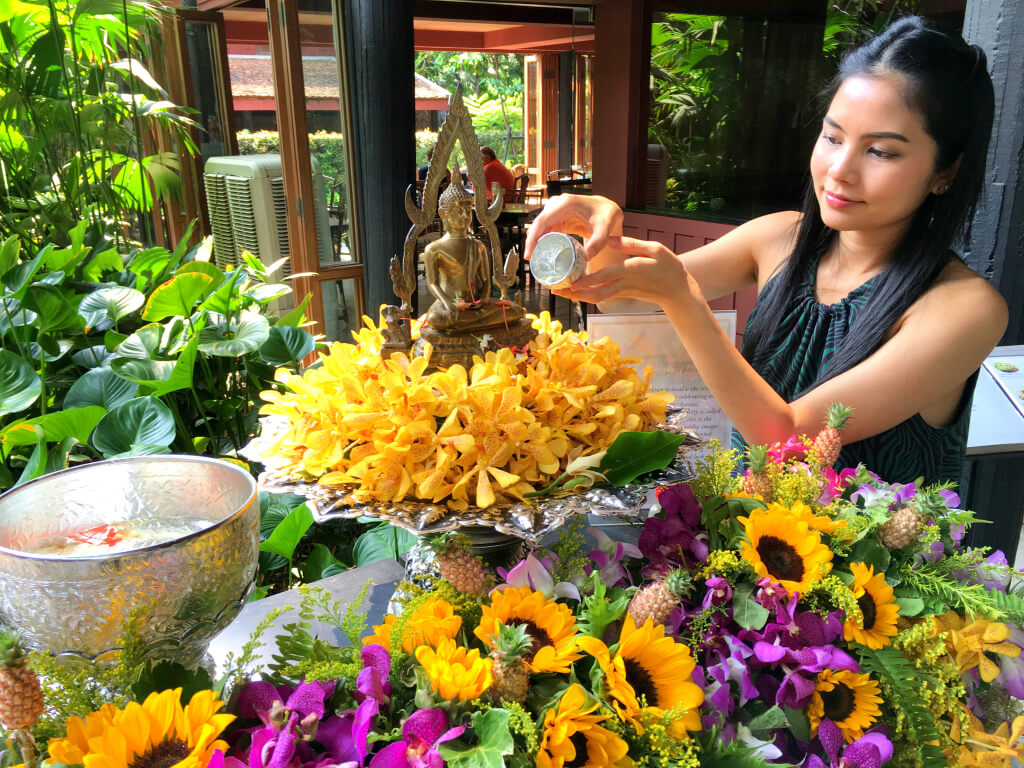 In Many parts of Thailand, Songkran is celebrated with grand procession, beauty contests (Miss Songkran contest เทพีสงกรานต์), food fairs, boat races, cultural games and firework displays.