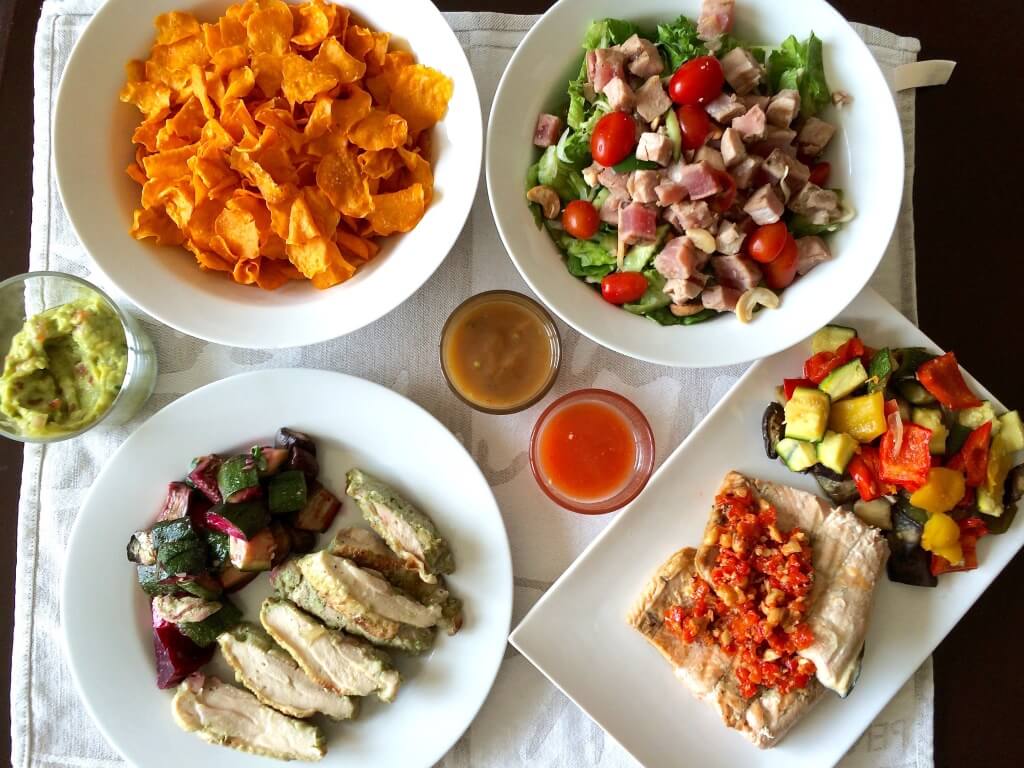 I have never heard of Paleo food before until one day I went to a Bangkok's farmer market in K-Village in the city's downtown and bought a small portion to test. It was delicious but then I forgot about this concept of diet.
I have been practicing yoga in the past two years and I am also interested in healthy food both Thai and international cuisine.
Last month I got an email from Paleo Robbie asking if I was interested to do Paleo meals delivery review on my website. I am usually not a fan of food delivery because I have often received only half decent food that looked depressing.
But I remembered how nice Paleo meal was at the farmers market so I looked into the internet to find more information about Paleo diet.
What is Paleo Diet?
In a nutshell, the Paleo diet is based on the notion that for optimal health, modern humans should go back to eating real, whole unprocessed foods that are more healthful than harmful to our bodies.
It is the healthiest way you can eat because it is the ONLY nutritional approach that works with your genetics to help you stay lean, strong and energetic! Research in biology, biochemistry, Ophthalmology, Dermatology and many other disciplines indicate it is our modern diet, full of refined foods, trans fats and sugar, that is at the root of degenerative diseases such as obesity, cancer, diabetes, heart disease, Parkinson's, Alzheimer's, depression and infertility.
Uhmmm… healthy and delicious, it fits my style. So I agreed to receive four meals delivered to my home.
My Verdict
My first positive impression was the way they packaged the food. Usually food delivery in Bangkok comes in a thin plastic box that you can't reuse. Paleo Robbie delivered the meals in hygienic BPA free plastic containers – and I also use the same containers at home so that is a good start.
The meals arrived chilled and some require reheating before eating.
The portion: For me the portion was huge! I think it could be shared among 2-3 people so I called my brother Mink to join the meal.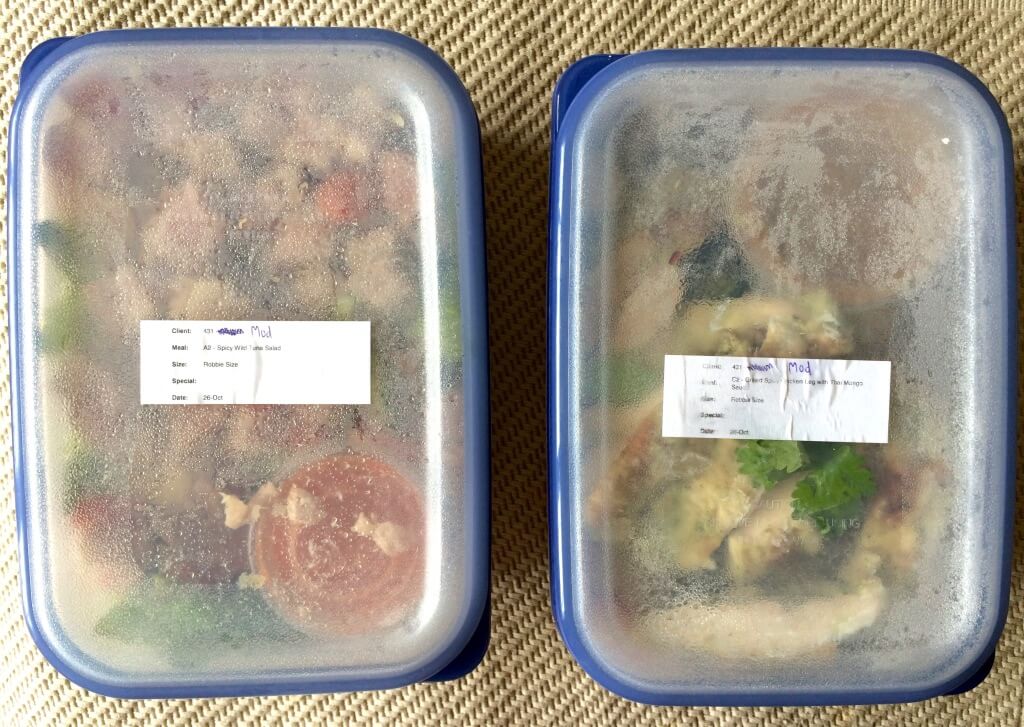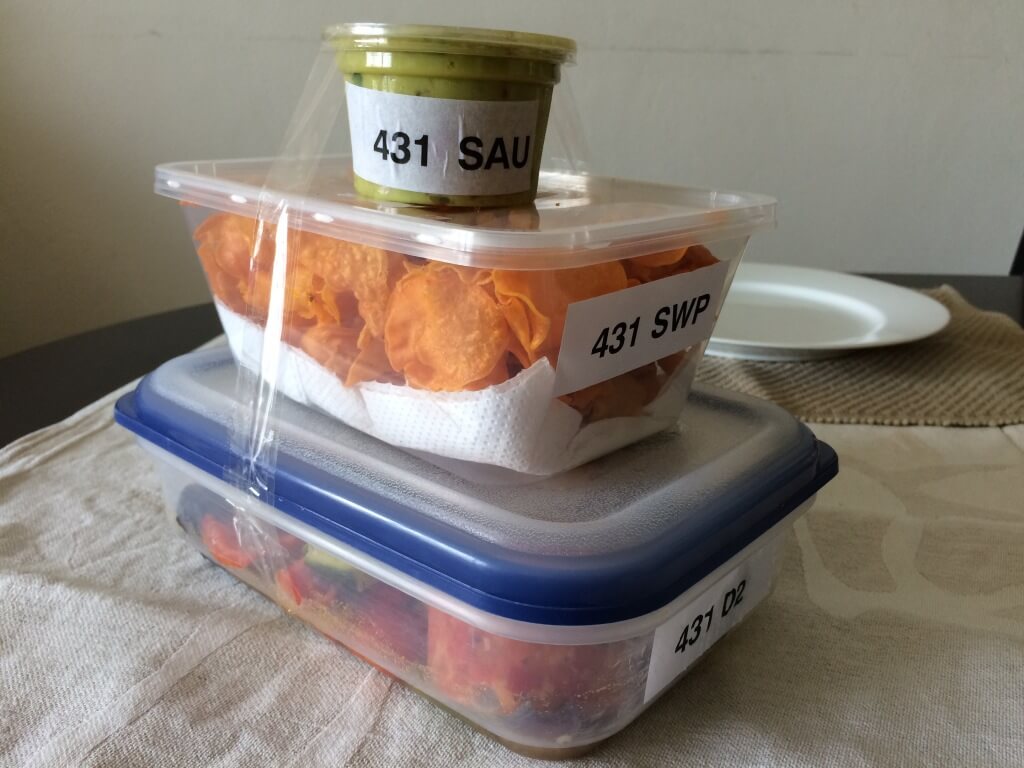 Here are two dishes I received on a Monday;
Spicy Wild Tuna Salad
Paleo Robbie was generous with quantity of the Tuna. The salad was fresh and the salad dressing lifted up the taste of the dish.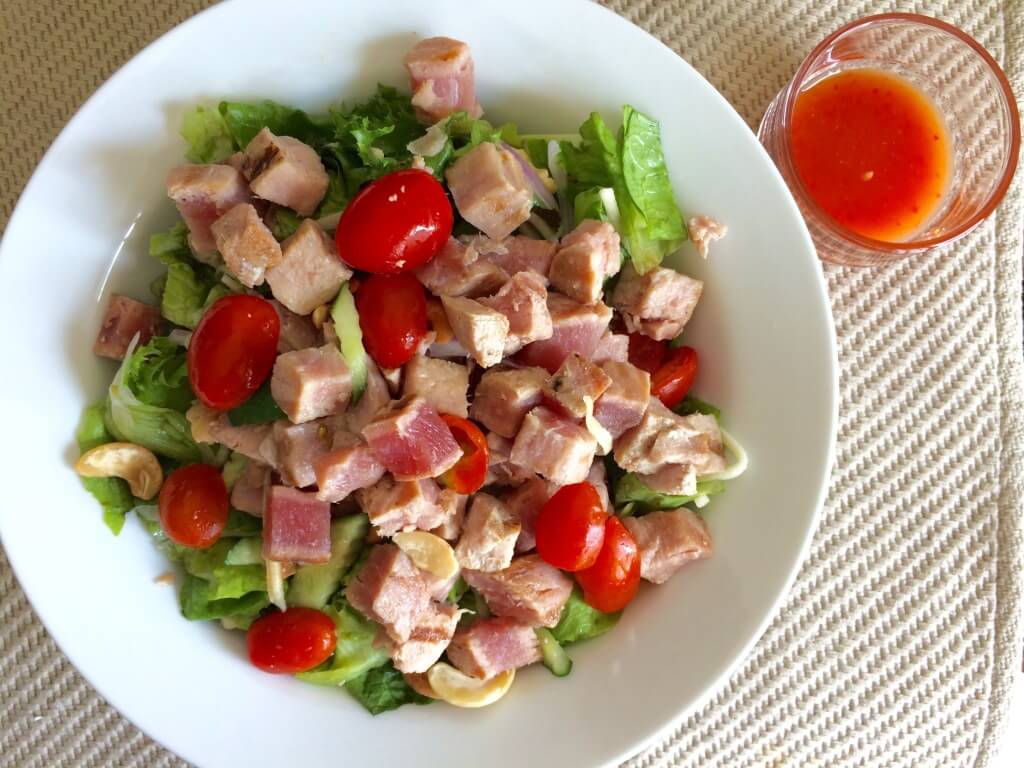 Grilled Spicy Chicken Leg with Thai Mango Sauce
This was my favorite dish from all dishes I tried. I could say this was one of the best chicken dishes I have ever had. The chicken was so moist and it was seasoned nicely. Because the portion was big so I couldn't finish everything on the first day, on the second day the chicken was still moist and tasty. The Thai mango sauce was yum too! I gave five stars for this meal.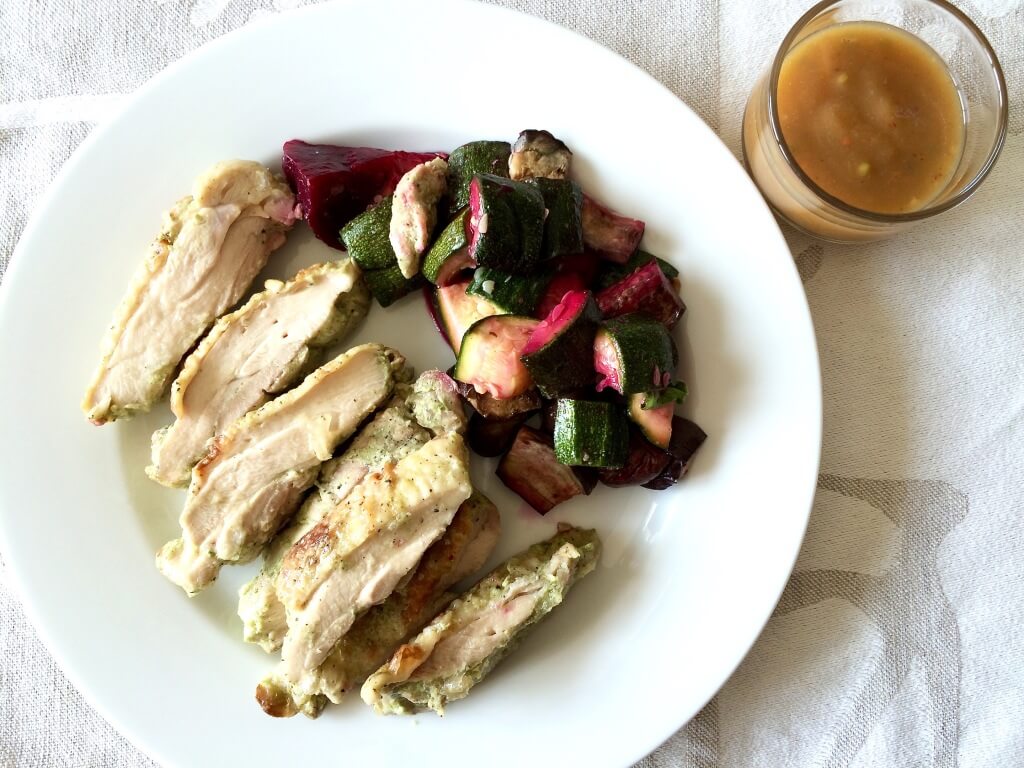 Here are another two dishes delivered on a following day;
Wild Pink Salmon, Hazelnut & Pepper Salsa
Unfortunately for the salmon, both my brother and I agreed that it was dry which I think it happened to fish in general easily when it was not served fresh straight from the kitchen. The good news is the salsa was delicious.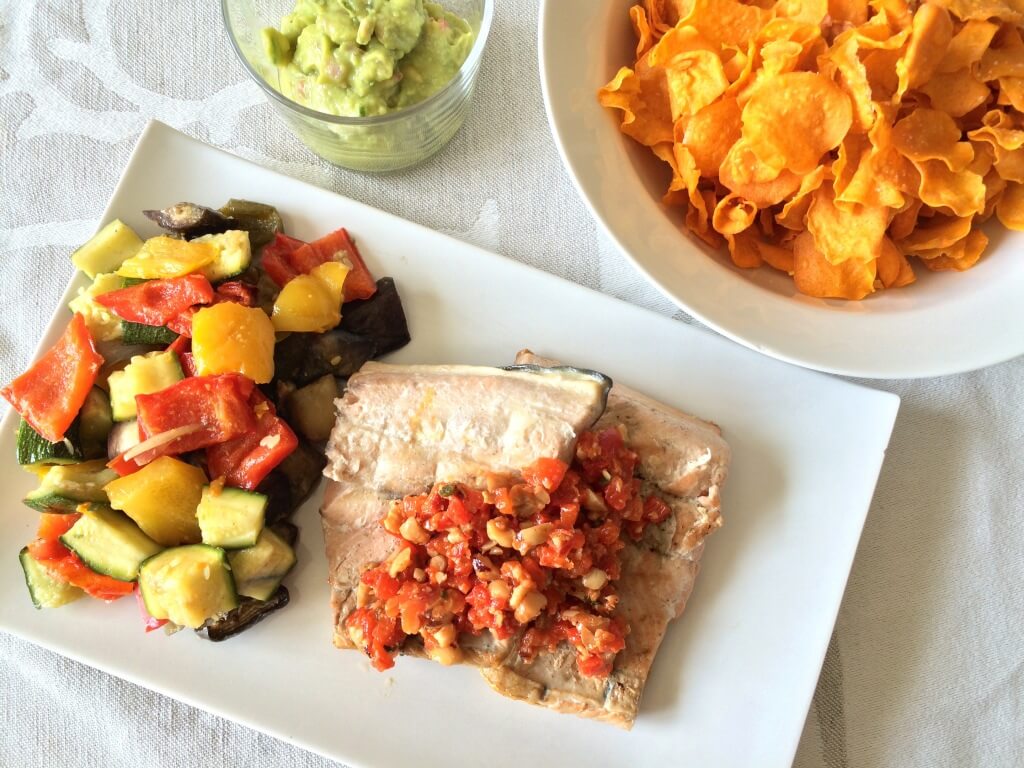 Guacamole & Sweet Potato Chips
I am a big fan of avocado and I eat it at home all the time. Not so often that I found good Guacamole in Bangkok but Paleo Robbie made it very well. I was away from the dining table to do some work in my office and when I came back Mink cleaned the bowl of my delicious Guacamole and the chips…I was a little bit upset that I didn't have more of that. He said it was tasty.
Summary
My honest opinion was that Paleo Robbie was the best food delivery I have had. I was happy to find one more option for healthy food that was not boring. The portion of the food also worth the money you pay.
 There is a special offer for LearnThaiwithMod.com readers
 Voucher code: MOD399
This voucher code is eligible to all new customers and allow you to get either:
399Baht off your first grocery order
One free meal when ordering six or more meals from the Meal Plan.
The voucher code is valid from 2 weeks from 14th November 2015.
If you are interested to try Paleo Robbie, find more details on their website at paleorobbie.com
YOU MIGHT ALSO LIKE: