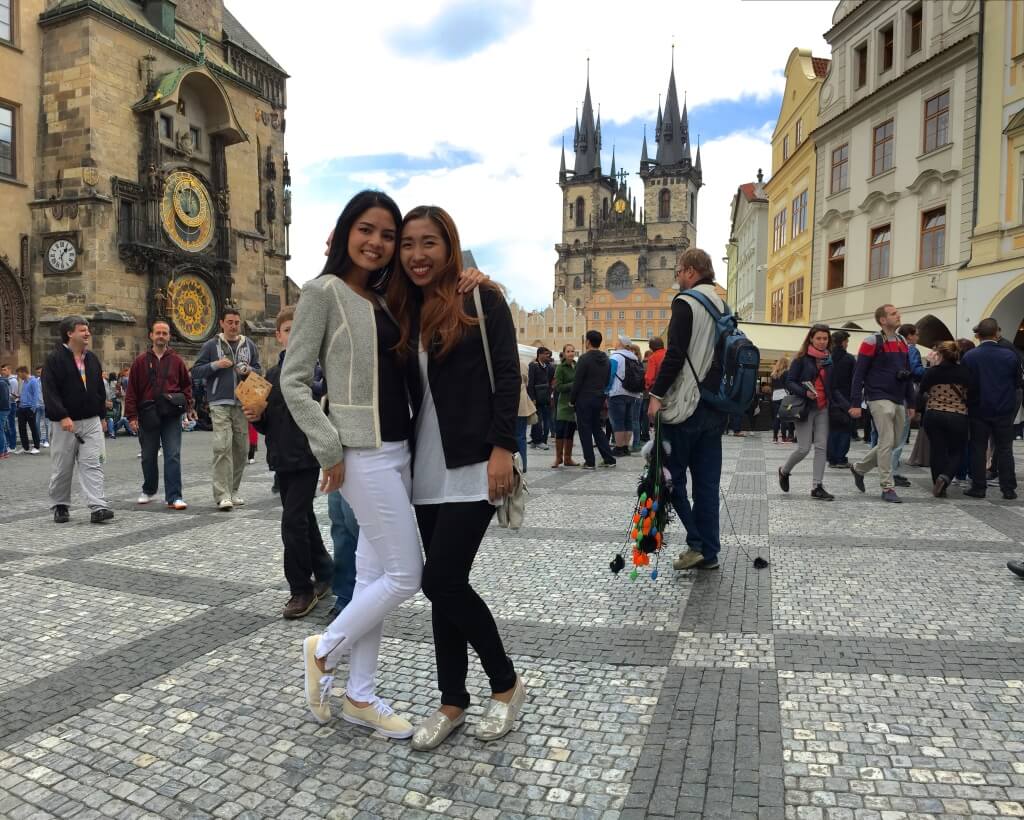 Pear and I visited Prague in Czech Republic and Dresden in Germany for 8 days in last week of June. We had a good time meeting new people, trying new flavors, experience different weather and seeing many interesting things.
I have observed some cultural differences, and unalike etiquette of life and would like to share my observations with you.
Architecture
Architecture is an obvious difference to begin with. Thailand as a Buddhist country has numerous amazing temples or wats. Thai temples are usually beautifully decorated from outside and inside is not as delicate and neat as the outside. While in Prague, we visited few churches and we were amazed by the stunning and extravagant interior of each place, and very high-ceiling halls.
I live in the city center of Bangkok so I am familiar with seeing a lot of new modern buildings, hotels, houses and condominiums coming up all the time, which is also the same as other developing parts of Thailand. I was impressed to see that in the residential area of Prague city center there are still many beautiful old buildings in different colors and people still live there. It was charming.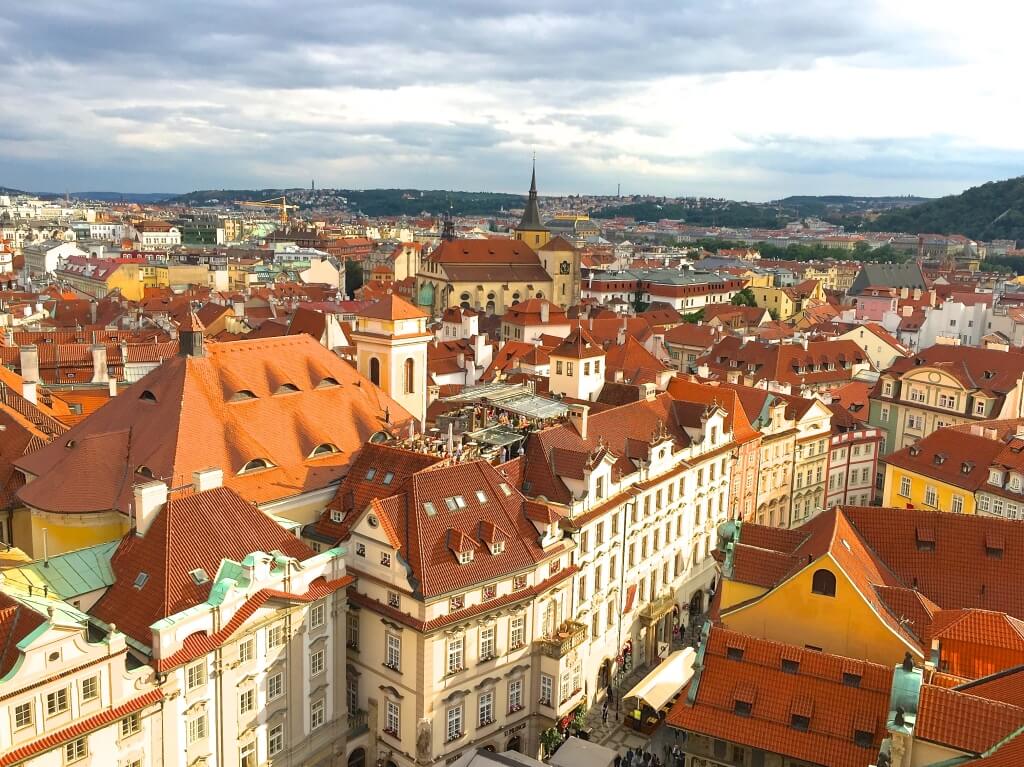 PDA (Public Display of Affection)
I have visited a couple of big European cities before i.e. London and Paris. Both Pear and I have been to the US, but we both agreed we didn't witness this much PDA!
In Thailand it is not appropriate to show your affection toward your loved one in public, it could even be offensive for someone – especially for the older generation. Holding hands and wrapping your arm around your loved one are acceptable but not kissing or sucking one's head off. We were not familiar with this concept of openness so every time we saw an action happening we just couldn't help looking eyes wide open.
I have heard that Prague was one of the most romantic cities in the world. After visiting I thought one of the reasons could be how much affection people express to each other publicly.
       3. Lady boys are nowhere to be seen
Although Thailand is not open for Public Display of Affection but ladyboys or 'Katoeys' are very well integrated into Thai life. They don't need to hide. When I was in university , they are also allowed to wear female uniform to class.
I have spoken to a few European students and I was told that it was not very good in Europe if you show that you were born differently.
       4. Nobody smiles
Thai people are generally very courteous and friendly, hence the moniker Land of Smiles. If you ask a question from a Thai and they don't know, they might go out of their way trying to help you get the answer or politely say that they don't know.
We experienced a totally opposite thing from our trip. Many times we asked directions from a stranger whom we presume they were local, they would just shake their heads and walked away. We understood that they might not be able to speak English well enough, but the no response was pretty blunt.
     5. Shoes in the House
If you have visited a friend's house or a temple in Thailand, you would be familiar with the custom of taking off your shoes before entering the front door. It is actually a must do in Thailand. If you do not comply it is extremely disrespectful.
We visited at a friend's house in Prague and I was going to take my shoes off before going in and I was told I didn't need to. I felt a little bit strange to walk with shoes on inside and even going into the bathroom in the house just because I am so used to be shoeless in Thailand.
     6. A big numbers of arts available.
I think this is one of the major differences I have noticed. There are some form of arts to be seen everywhere. A lot of theaters, concert halls, art galleries, exhibitions or street shows in Prague. Art is genuinely a part of life in this city.
Arts in Thailand are mostly shown in temples. We have just a few art galleries and museums and street performances are quite rare in Thailand.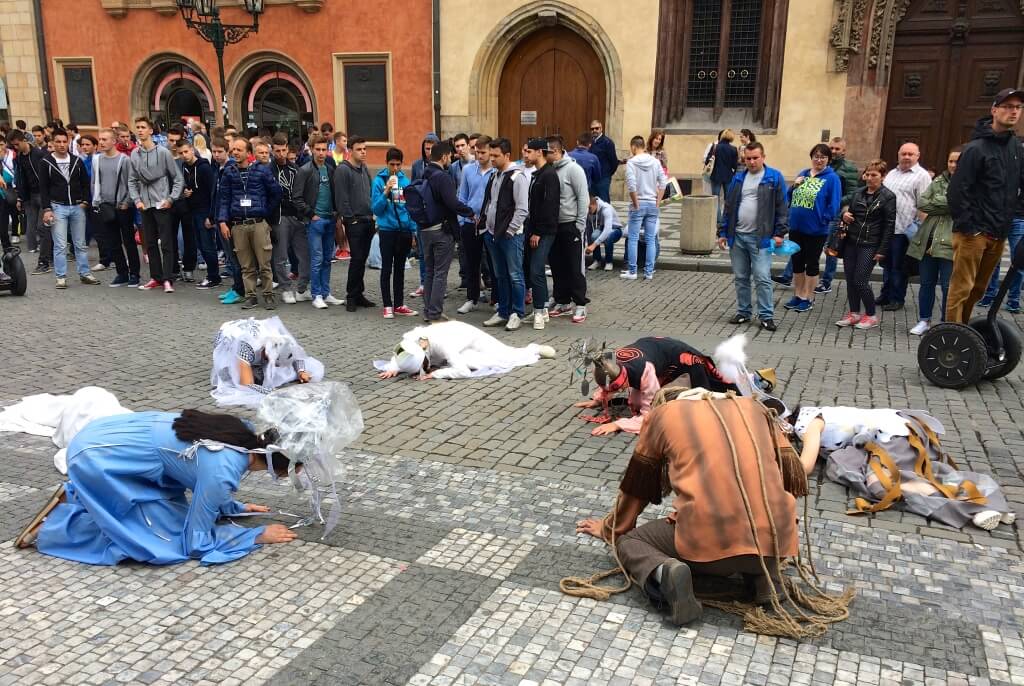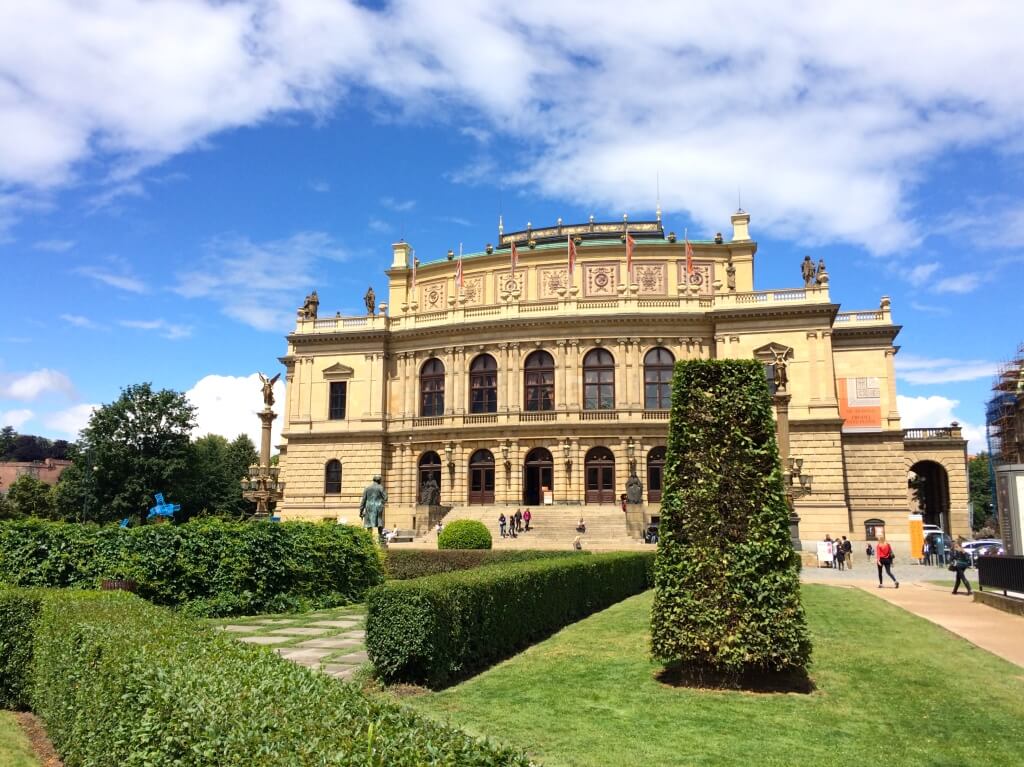 7. No dual pricing.
When you visit tourist attractions in Thailand i.e. museums, important temples, historical parks, you will see Thai numerals used to show the entrance fee. Sadly but true, the practice of dual pricing by using Thai letters and numbers, is widespread in Thailand as well as many other Asian countries. I understand that some foreign tourists could feel discriminated against when they are charged 4 to 5 times more than a Thai person for entry.
We were happy that every tourist were charged a modest entrance fee same as with any local people.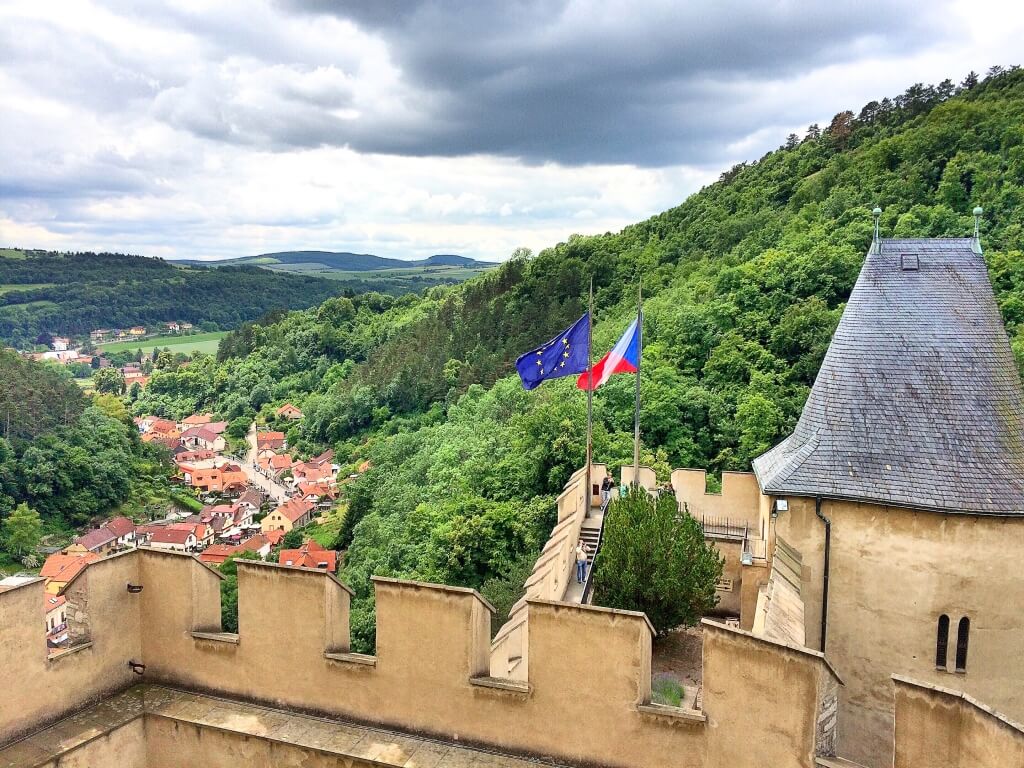 8.There are no street dogs.
If you have never been to Thailand you might be surprised to see a number of stay dogs and cats everywhere, in the city, on the beach, in the island etc. Thai people are kind in general and they want to do good deeds. If they see homeless dogs they will try to feed them.
Different from many western countries, as far as I know, the government will take down those free-roaming cats and dogs.
Many people in Prague are seen to be walking with their dogs everywhere. It gave a warm feeling in a way for me. Pear said she saw more different dog breeds in Prague than in Thailand.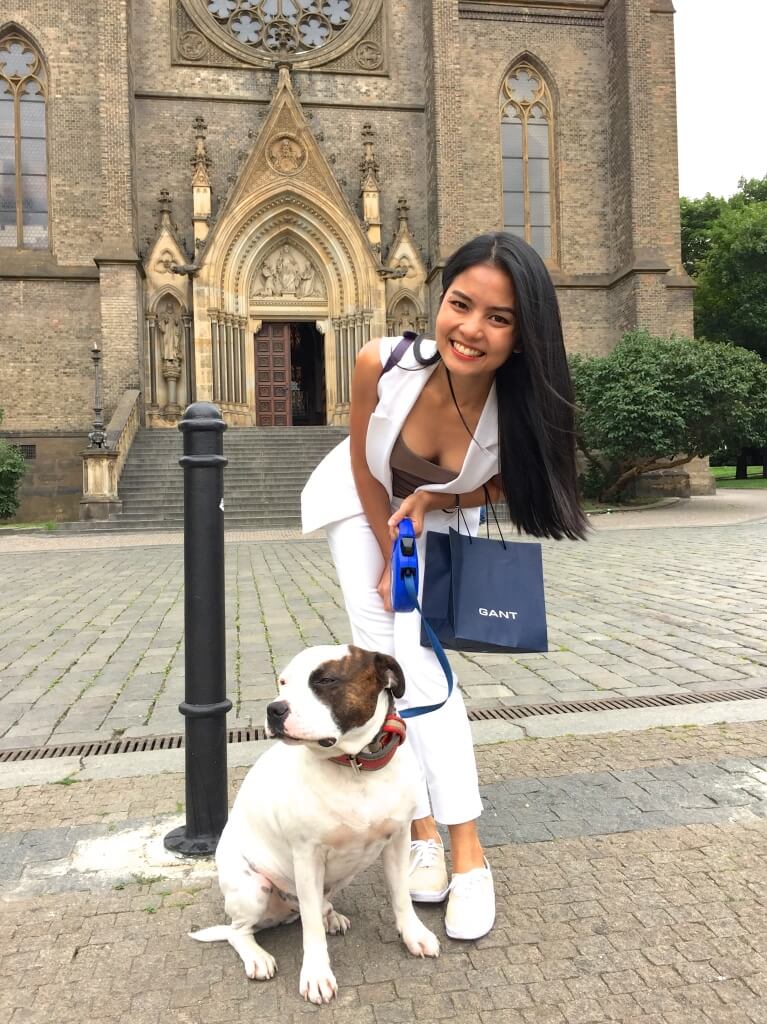 9. Empty streets.
It is rare to see empty streets in Thailand with no cars or people. It is not surprise when you know that the population of Thailand as of 2015 is over 67 million people. The population density in Thailand is 131 people per square kilometer.
We stayed in a residential area just two train stops away from the area of Prague's Old Town Square. Sometimes we didn't see a single person on the street, with no cars going pass. It was really quiet. I don't think I can find any place in Bangkok that has the same level of quietness.
10. Tap water can be drunk.
As in most developed cities, tap water is clean and drinkable. It is not the same in Thailand, we have to buy bottled water or use water filter at home.
Another difference is sparkling water is not common in Thailand. You will find only still water in convenient stores. Sparkling water in Thailand is available at fancy international restaurants or luxurious supermarkets.
We had a shocking experience about water when we went to Prague castle. Without knowing, we bought a small bottle of still water each and it was 100 Czech crown (140 Baht) per bottle. And the second time in a bar in a hotel where a bottle of still water was more expensive than a cocktail.
11. Beer is cheaper than water!
Czech Republic is famous for being the birthplace of pilsner; the country consumes more beer per capita than anywhere else in the world. And in Prague, beer is cheaper than bottled water. Beer prices get as low as 14 koruna a pint (that's $0.80 or 0.54 euros), whereas water costs about 35 koruna for a .33 litre bottle.
There is no place in Thailand where you can find normal drinking water more expensive than beer.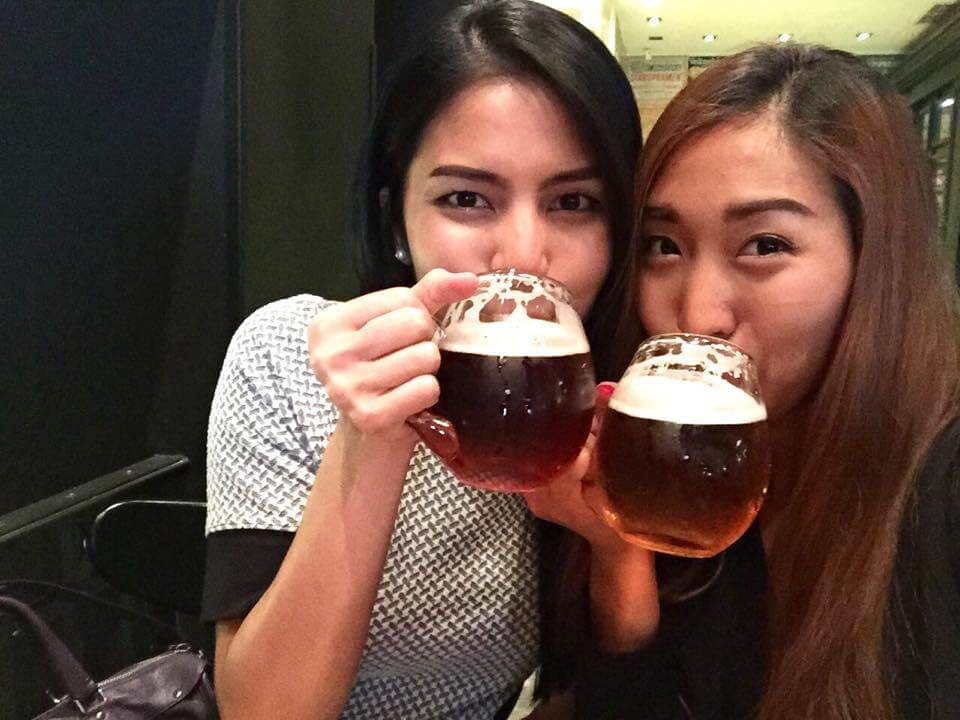 12. Plastic bags are not free.
Coming from Thailand where you have to tell the bagger at the supermarket not to put things into too many separate bags and never pay for them. It was a surprise for me on my first shopping trip in a supermarket and after paying the bill, I was waiting for someone to put my things in the bag like I was used to in Thailand but nobody was doing anything. So later I learned if I wanted a bag I just had to tell the staff and pay for it.
I think this is actually a good policy that Thailand should learn from. We are wasting too much natural resource.
     13. Toilets are not free.
I think this is my very first time outside Thailand that I had to pay for using the toilet. Most public toilets in Thailand are free of charge, even sometimes you have to pay the amount is next to nothing about 3-5 Baht.
It was interesting too see a door that are allowed to open only when you put coins in, so we always needed to spare some coins in our wallet in case of an emergency.
     14. Tipping & Service charges
Unfortunately, Thailand is becoming more and more used to tipping with many restaurants, hotels by adding a 10% service charge to the bill. I personally don't like that idea because I am almost certain that the actual staff sees non of this 10% auto-charge I am being charged, and I sympathize with them.
We didn't experience the same etiquette in Prague and Dresden. We gave tip when we were happy with the service.
Here are some more photos from our trip: