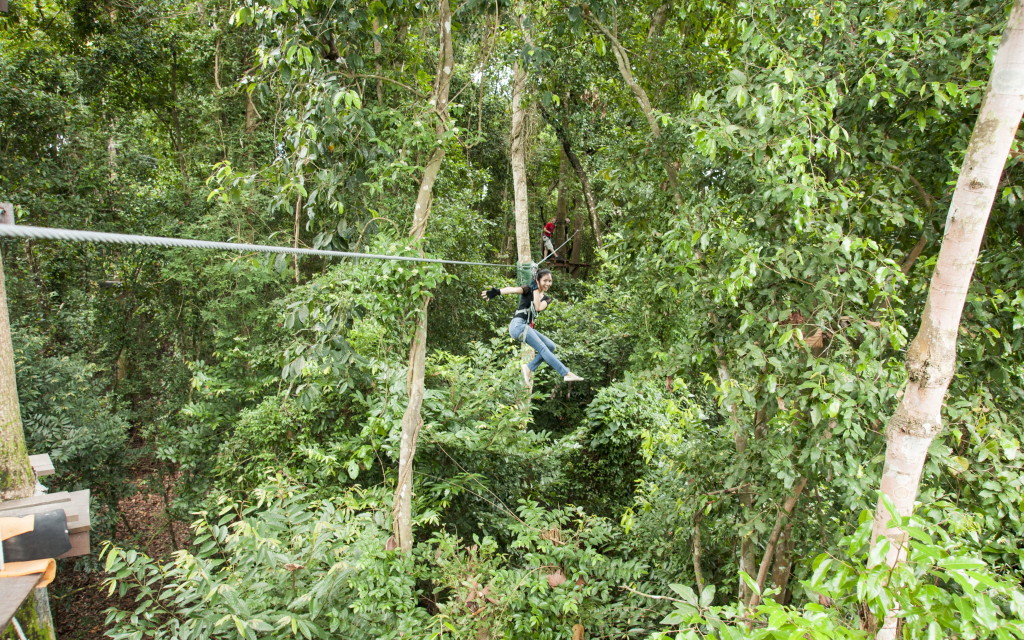 I've visited Pattya on numerous occasions – to see what walking street is like, to enjoy great seafood, and to visit Lan island also the amazing Sanctury of Truth. Recently I just discovered that this city didn't have just beaches, islands or busy streets. There is also an adventure park in the forest that I never thought would exist so close to downtown Pattaya.
Tree Top Adventure Park offer you great fun balancing yourself through an assortment of games such as bicycle in the trees, rope bridges, Tarzan swings, and giant zip lines was a fantastic scene change from the hustle and bustle of Bangkok city.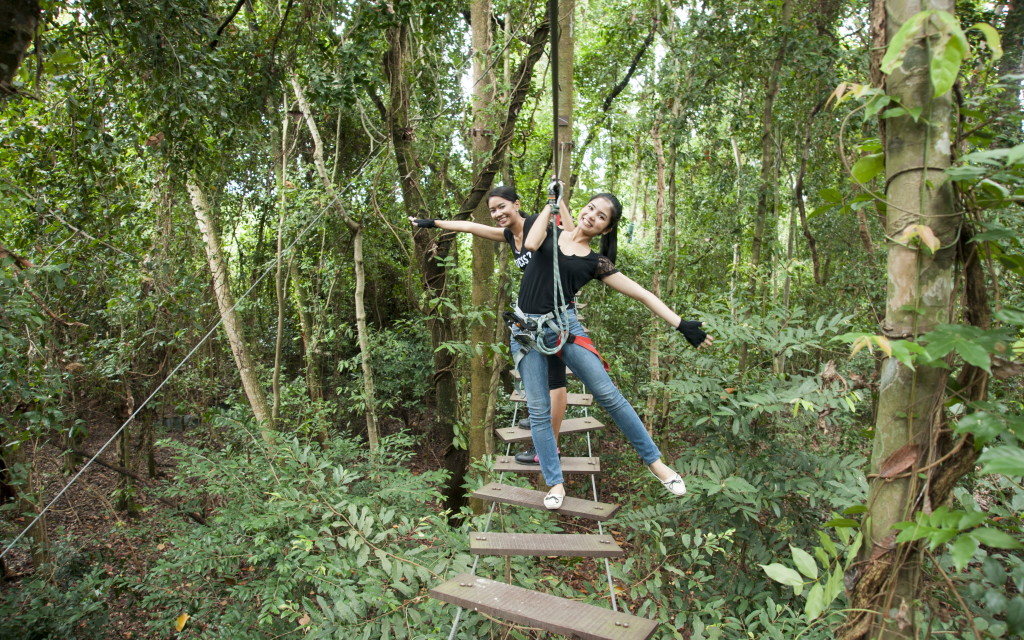 I have actually a fear of heights.  I must admit it was quite terrifying climbing up high from the ground , I was avoiding to look down all the time but I also like to challenge myself, and go out of my comfort zone.
The whole course took about two hours. After that we were treated by cold fresh watermelon : )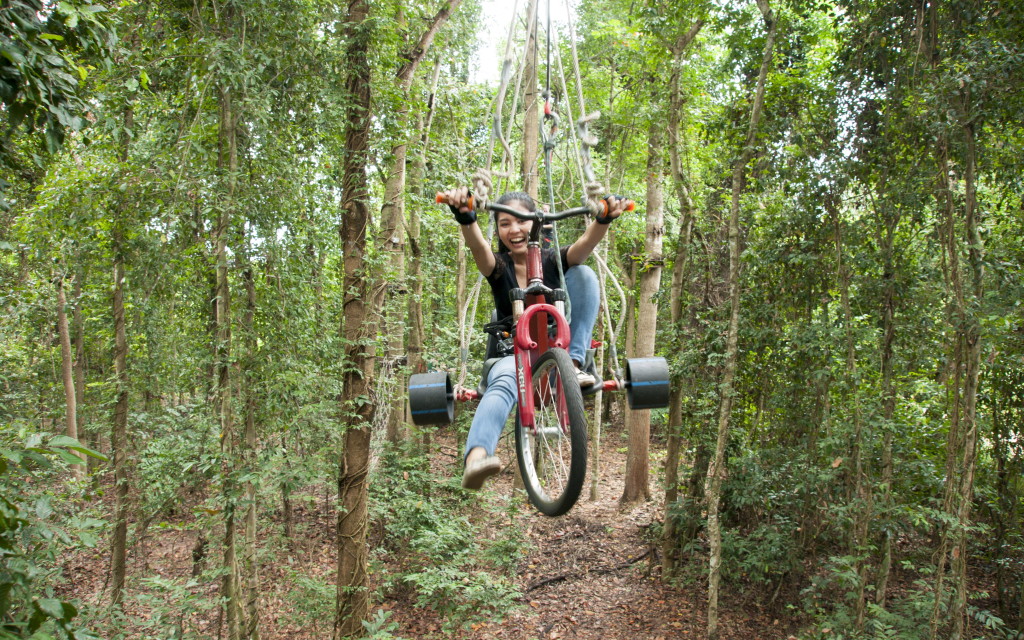 They have friendly Thai and Filipino  staff who provide excellent training and speak fluent English. My guide was Filipino named Alan, he was very friendly, trying to create fun atmosphere for me and my friends by singing, taking photos, and encouraging us not to be afraid. He also carried heavy bottles of water for all of us so we could move around easily.
All in all, it was a fun new experience I would be happy to repeat. I recommend this experience for anyone who isn't afraid of heights (I am but I went for it) and love a good adventure!
Tips:
Wear comfortable cloths that allows ease movement, and you might want to bring spare clothes in case you get wet (yes, there is a chance 😉 ).
For those who has long hair, it should be tied back.
Jewellery, watches and anything that could get caught or tangled in the mechanisms must be removed.
Sandals are not allowed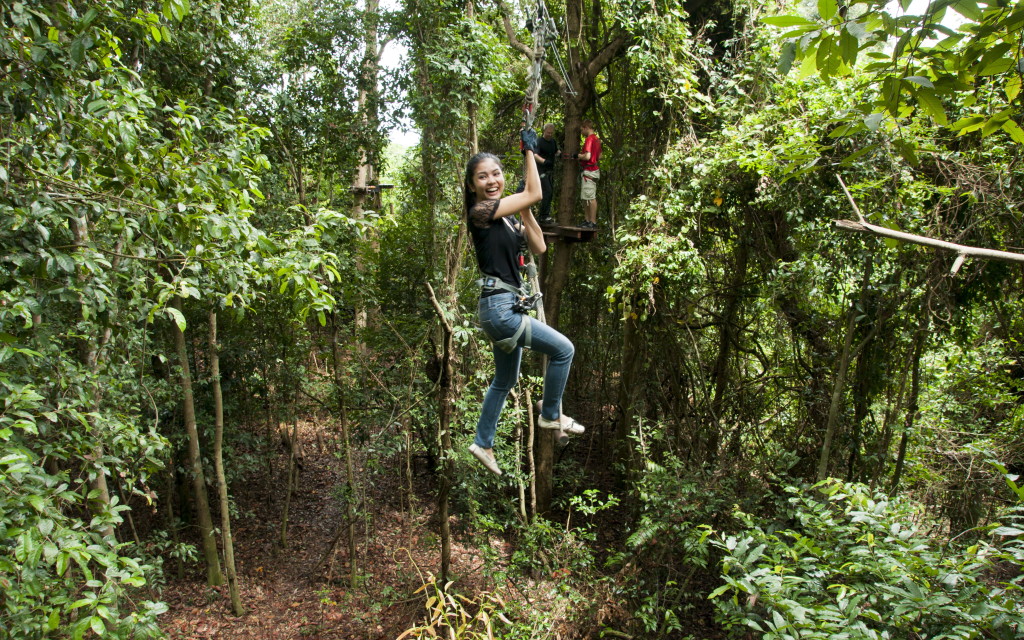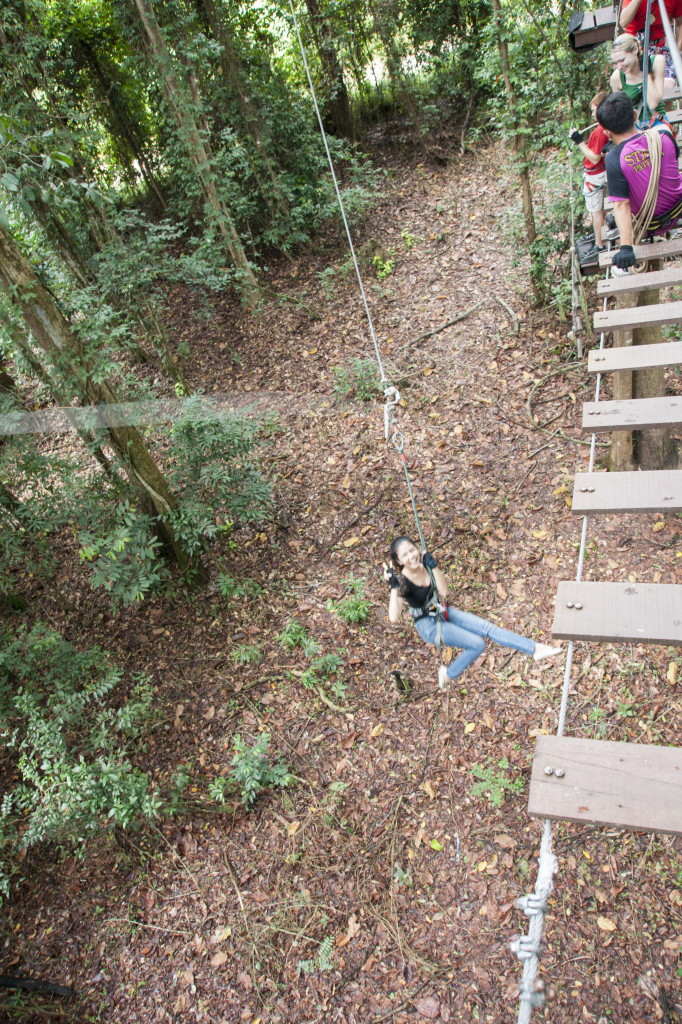 Tree Top Adventure Park is located at Horseshoe Point resort & country club, just 20 minutes by car from Pattaya city center. They also offer night trip adventure park which is the first one in Thailand. More information: www.treetopadventurepark.com
Have you ever been zip lining? If so, where did you go? I'd love to hear about what experiences are like in different places.
YOU MIGHT ALSO LIKE:
The Santury of Truth ปราสาทสัจธรรม
Lan Island in Pattaya เกาะล้าน