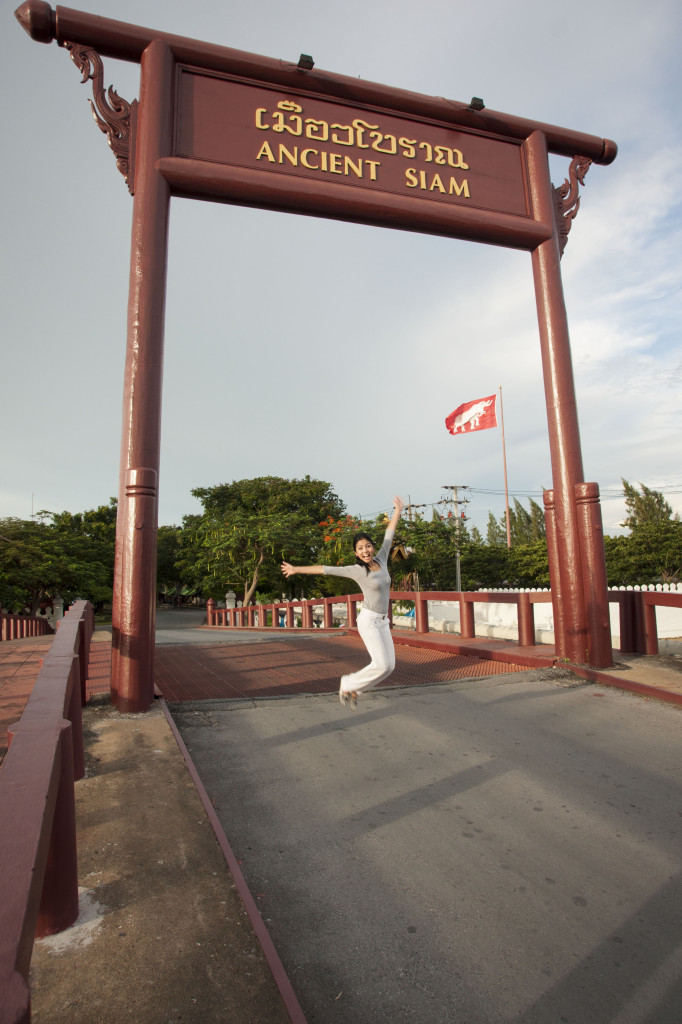 I like to get out of Bangkok and get some fresh air on weekends. Many times I visit places like Samed Island in Rayong, Lan isalnd in Pattaya, Hua Hin or Khao Yai. I also like to find something fun to do on a day trip like going to a museum, and I have to say that I feel a little embarrassed that I just learned that the Ancient City is just under an hour by car from the center of Bangkok where you can spend a nice day out. (Actually, I heard of this place long time ago and misunderstood that it was a few hours away from home so I didn't think of making my way there).
Ancient Siam aka Ancient City or also known as เมืองโบราณ (mueang boran) is a unique outdoor park museum features replica of the county's significant historic architecture and monuments from various parts of Thailand in the magnificent park in the shape of the map of Thailand.
Ancient City is located close to the Crocodile Farm in Bangpoo, Samut Prakan province, about 33 km southeast of central Bangkok. The area in the Ancient City covers 600 rai (96 hectares or 240 acres, 1 rai = 1,600 sq.mtrs or 0.4 acres). It was constructed in 1963 under the patronage of Lek Viriyaphant (1914 – 2000) the man who was also responsible for the Sanctuary of Truth in Pattaya and the Erawan Museum in Samut Prakan. He had a passion on preserving the country's cultural heritage, history and art, which I found fascinating.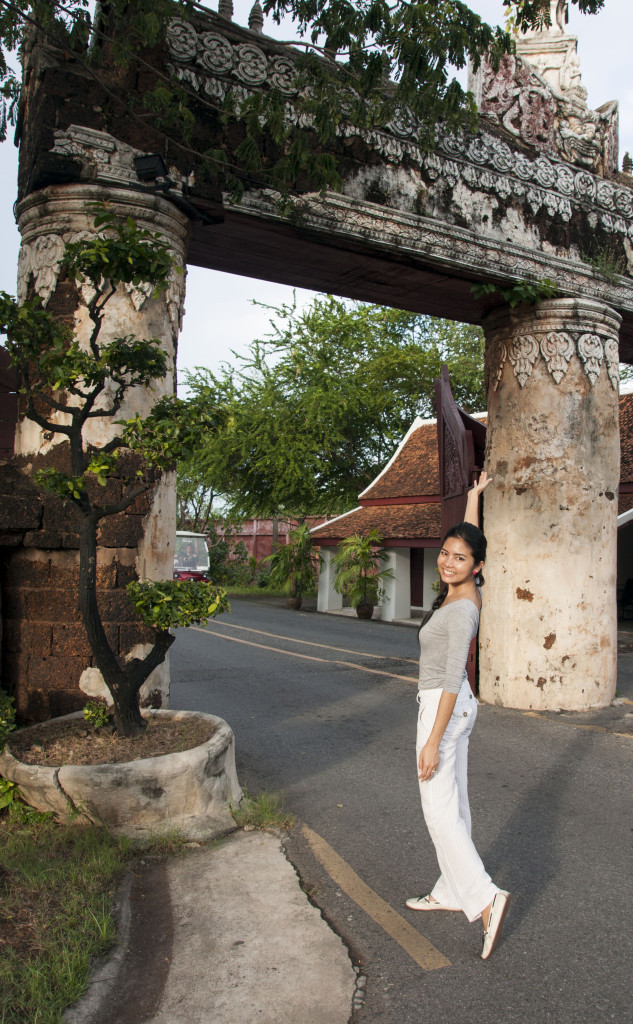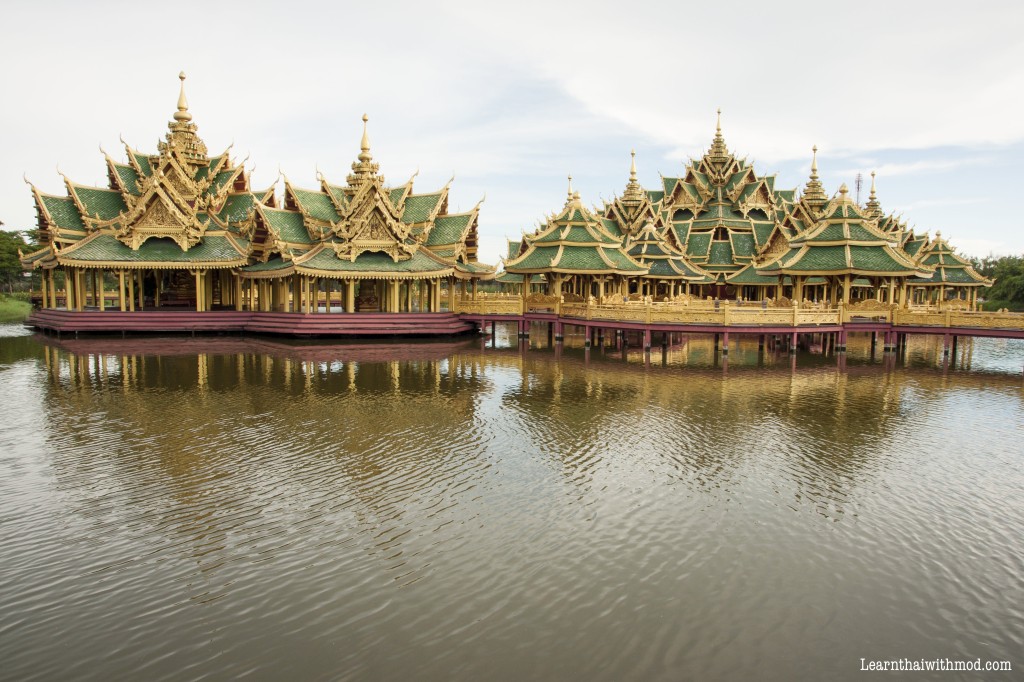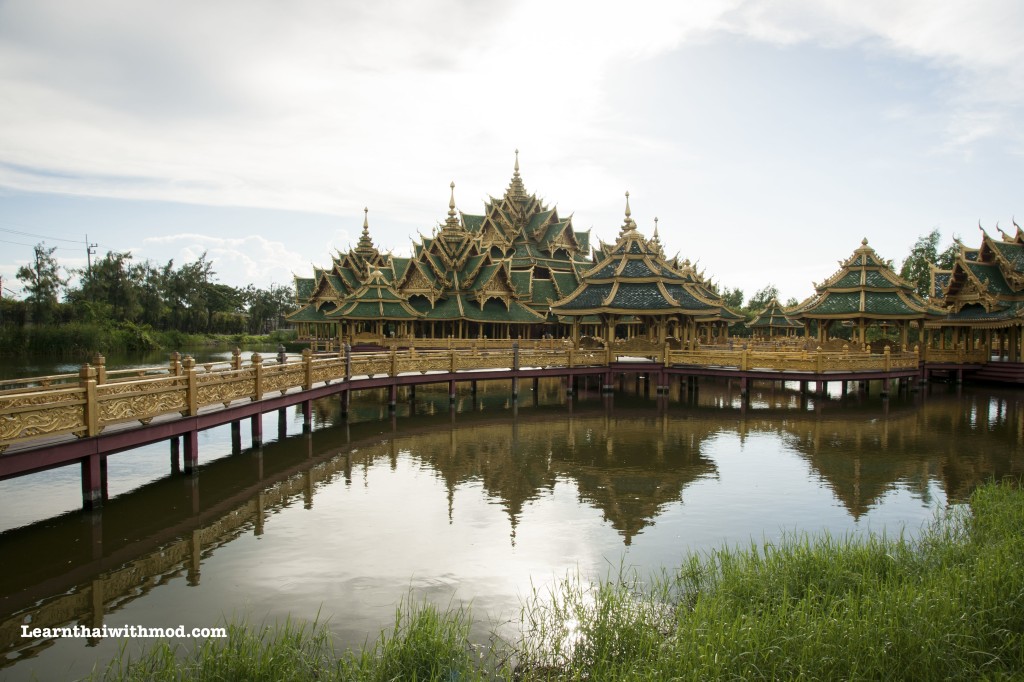 Visiting the Ancient City is like being in a little kingdom. There are 116 structures including magnificent restored buildings, full size replicas & scaled down versions, temples, palaces, a floating market and many more. It also has mini markets with people making and selling handicrafts and Thai snacks.
The periods of these ancient ruins and monuments cover the Dvaravati, Srivichai, Lopburi, Lanna, Lan Chang, Sukhothai, U-tong, Ayuthaya, Thonburi and Rattanakosin eras. Some of the structures are creative designs to symbolize religious beliefs and concepts.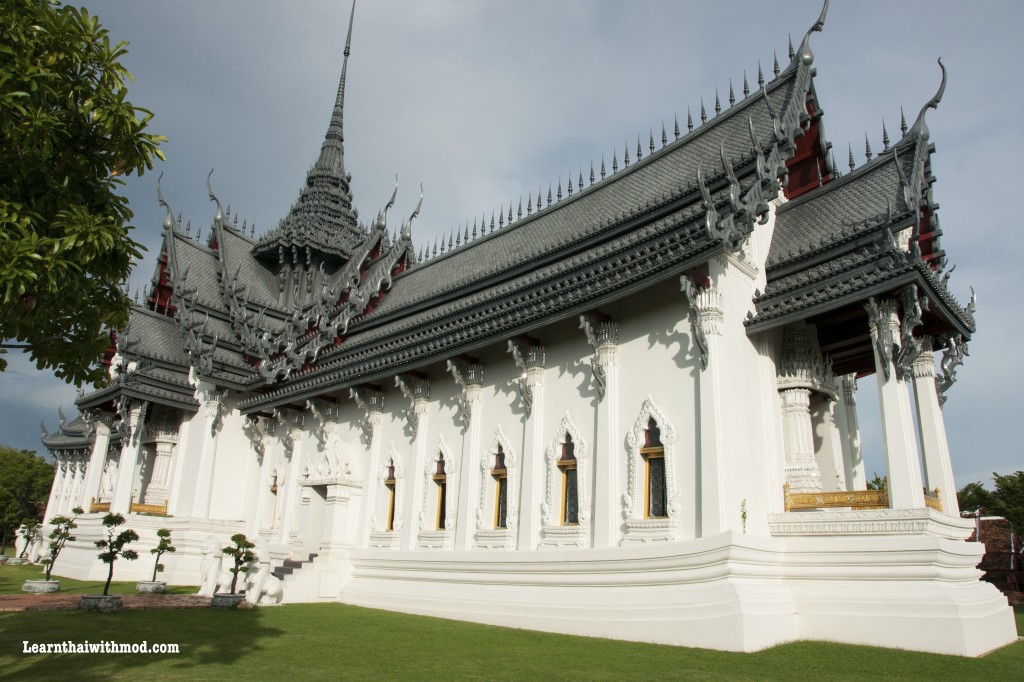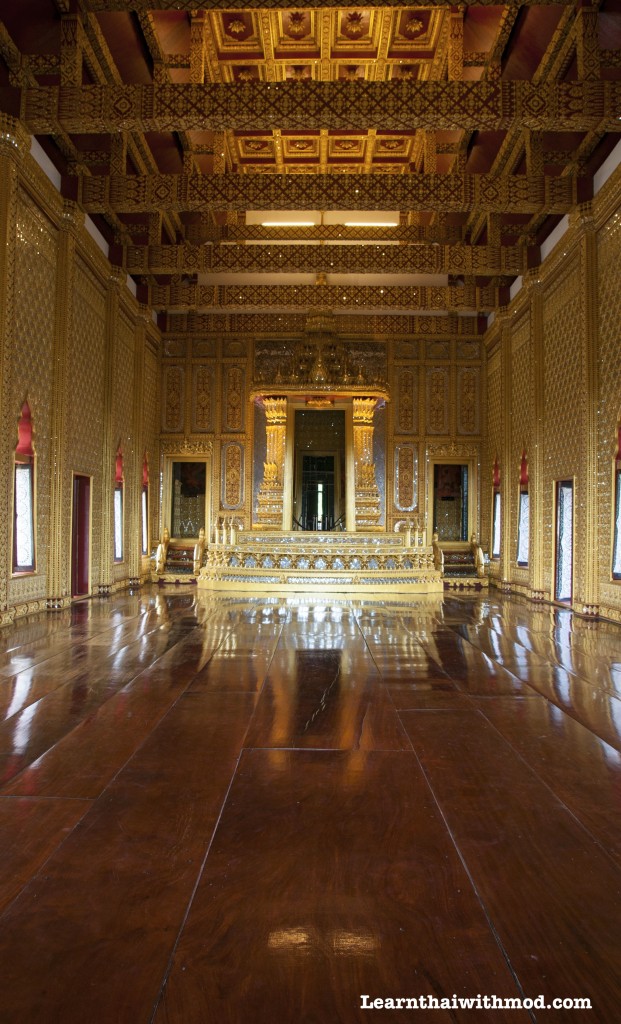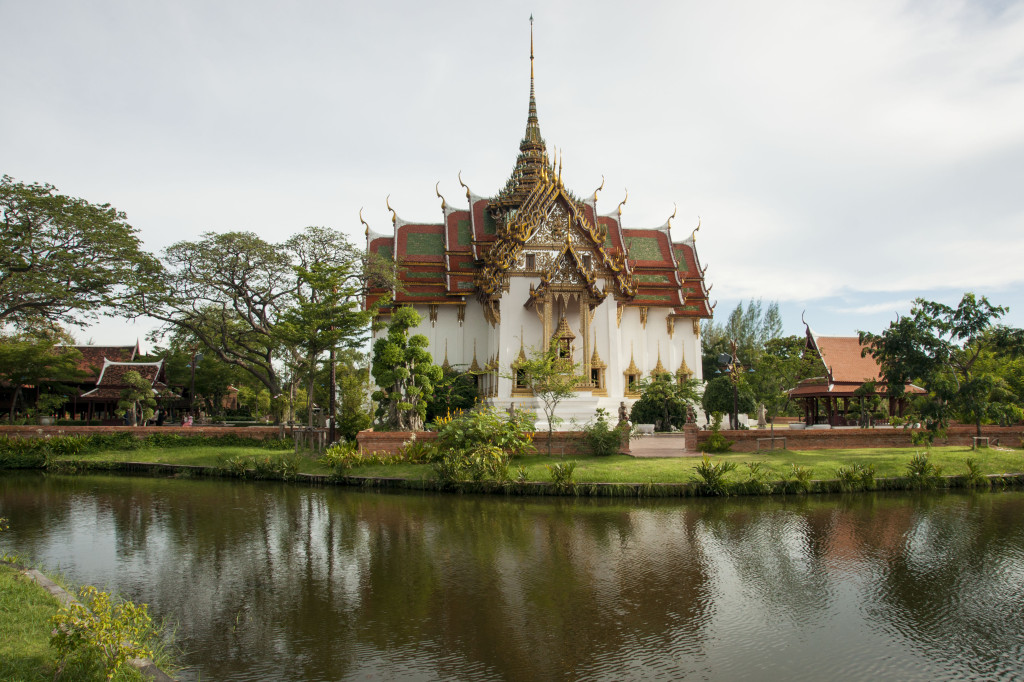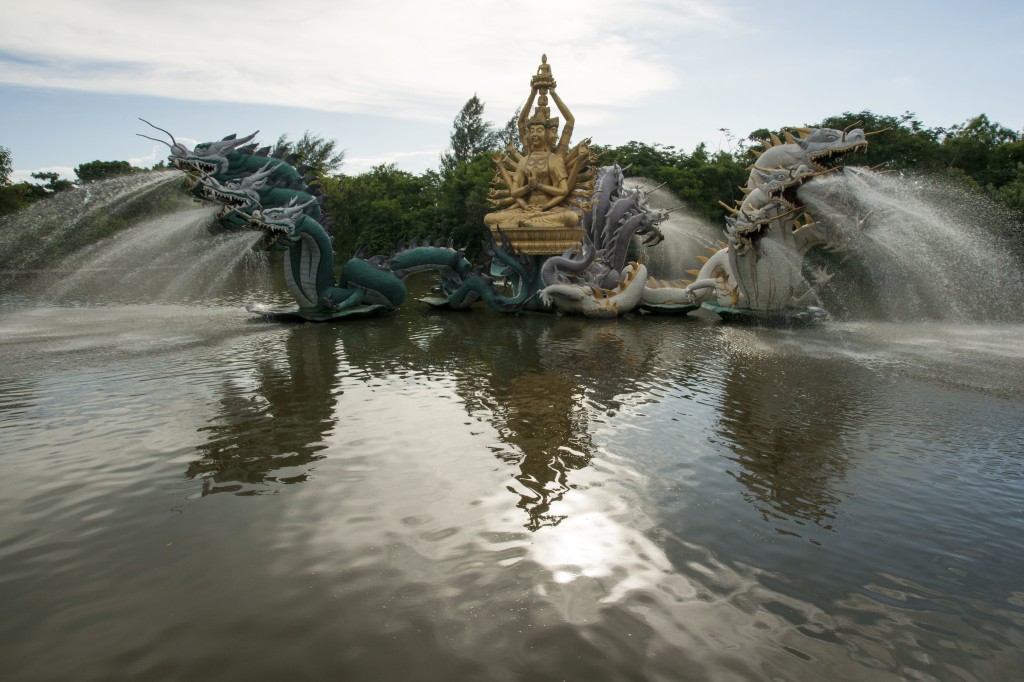 I highly recommend this place for anyone who wants to get a break from Bangkok's busy city life. You can enjoy decent Thai food at the various vendors and drive, bike or cart around past the impressive replica sites.
Tip: It could be pretty hot if you go there during the day, you might want to wear light clothes and bring your shades or hat.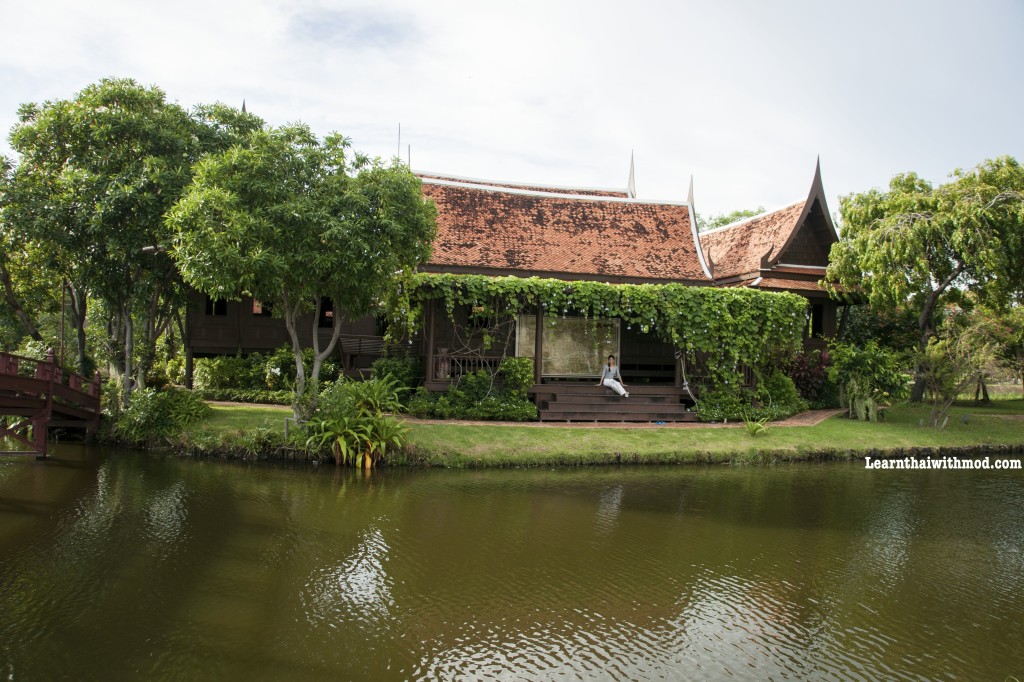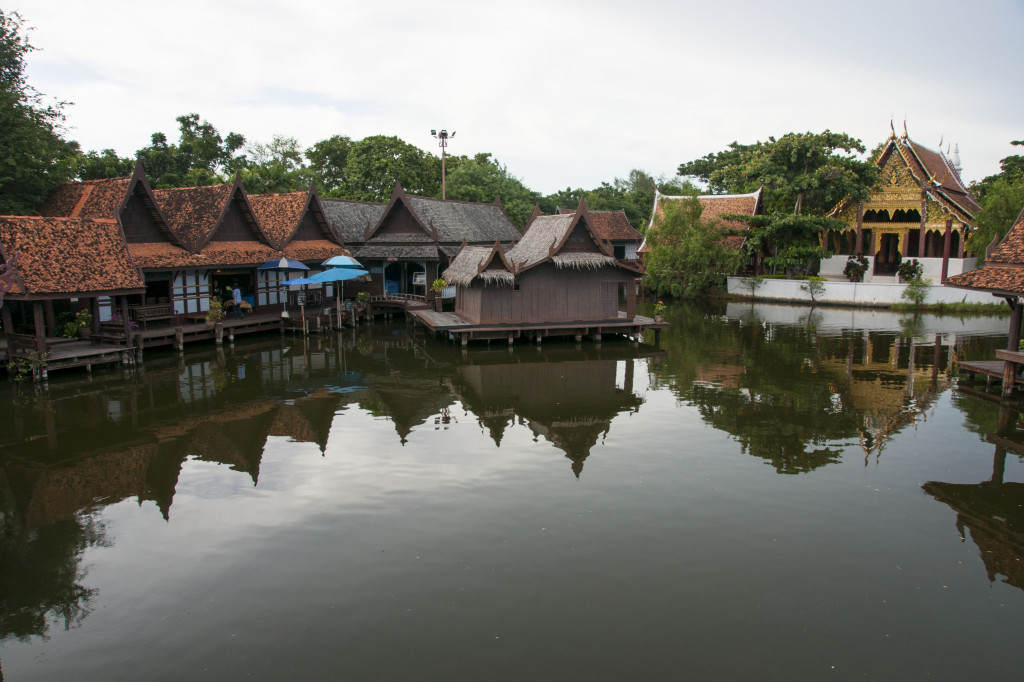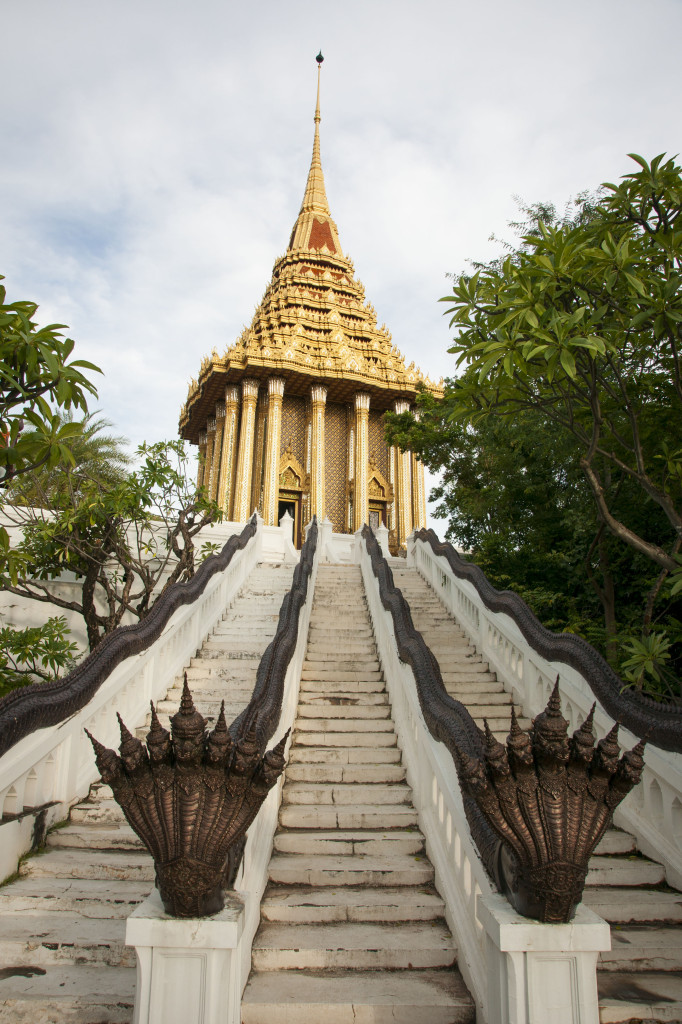 Getting around:
There are trams, bicycles (THB 50 baht per bike) and two-seater and four-seater electric golf carts (THB 150 per hour) available for hire to get around. You can drive in with your own car as well (THB 300 per entry). I opt for the golf cart because I have never driven one before, so I thought it would be a fun experience and it really was!
Tip: Remember that it is quite a huge place so walking all around can be a little bit tiring. You should hire a vehicle. : )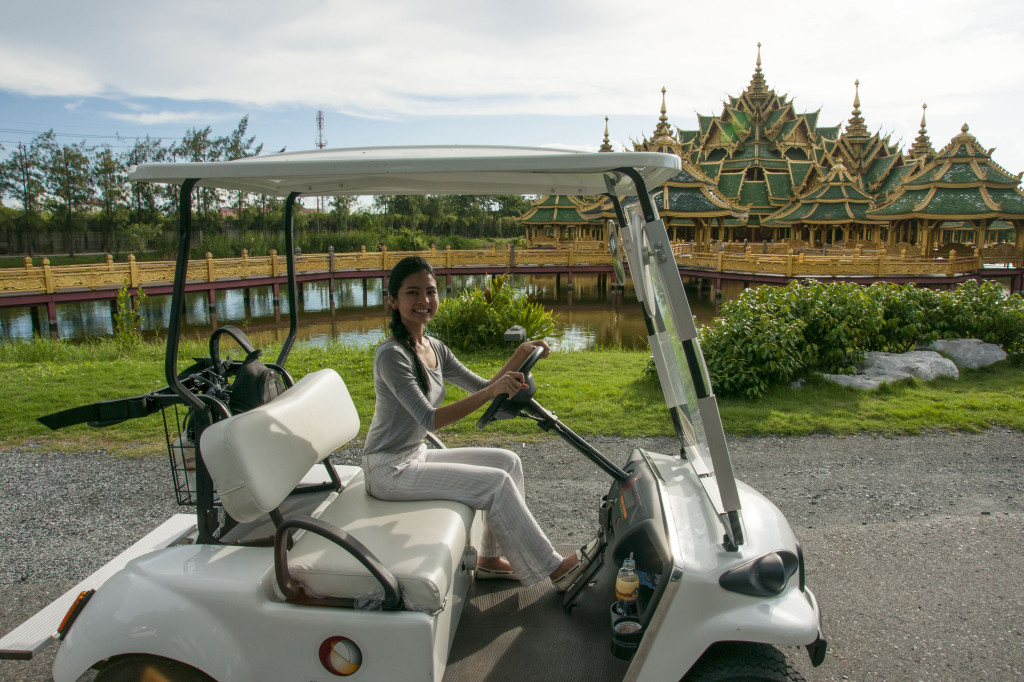 Guides:
Well-informed and friendly guides are available in English and Thai.
Private Guide in Thai is 1,200 Bht. Private Guide in English is 1,500 Bht. (2 hours)
Entrance fees:
Foreigners
Adults 700 Bht./each
Children 350 Bht./each
Thai
Adults 400 Bht./each
Children 200 Bht./each
Golf cart rental
Golf cart rental fees are:
4 Seater
6 Seater
Getting to the Ancient City:
Address: Ancient City, Samut Prakan,
Thailand; km. 33 (old) Sukhumvit Road, Bangpoo
Tel. 02-7091644
[1] By Car or Taxi :
Take the Express Way as far as the Samrong-Samut Prakan Exit. Turn to the Samut Prakan Intersection. Turn left along the old Sukhumvit Road (towards Bangpoo) until you get to km. 33. The Ancient City is on the left. Taxi by meter is about 300 baht from the central Bangkok.
[2] By Bus :
Take air-conditioned bus No. 511 (Pinklao-Paknam) to the end of the line. From here, take the mini-bus No. 36. It passes the entrance to the Ancient City.
[3] By BTS
Take a skytrain in Bangkok to Samrong BTS station and take a few minutes taxi ride to the museum.
Opening Hours: Everyday from 09:00 a.m. – 07:00 p.m.
Update (September 2020): The ancient city is currently closed on weekdays. It opens Saturdays, Sundays and Public Holidays. The restaurant is closed.
For more information visit www.ancientcity.com/en