Let's test your Thai grammar! I say a sentence and you find a mistake. There are five sentences, please comment with your score out of 5. 🙂
ONLINE THAI SPEAKING CLASSES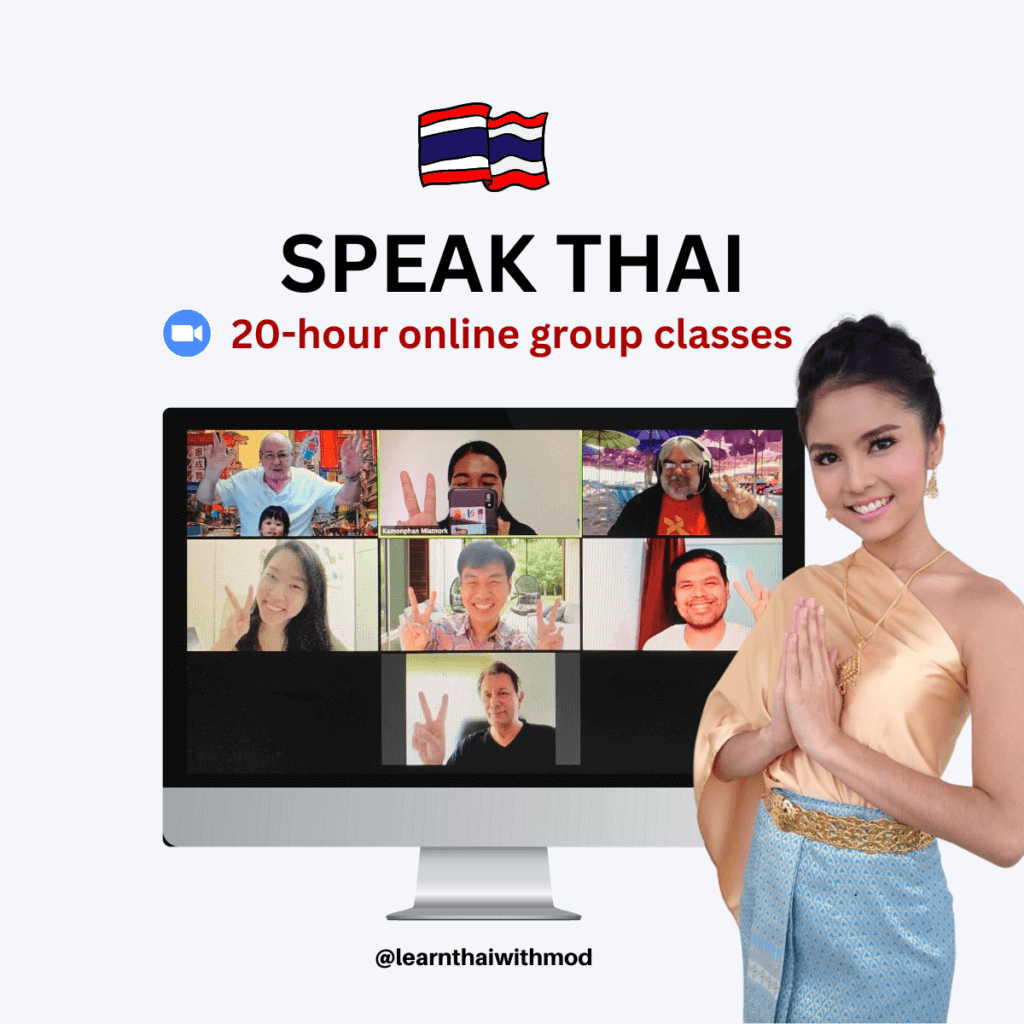 Would you like to speak Thai correctly, naturally and use the language that native Thais genuinely use? Join our online group classed today! Our experienced instructors use interactive methods to help you learn quickly and effectively, so you can confidently speak Thai in no time!
Enroll now and experience the beauty of the Thai language!
Contact us: learnthaiwithmod@gmail.com
✦ Check the current schedules and prices click here.
✦ Find the course syllabus click here.