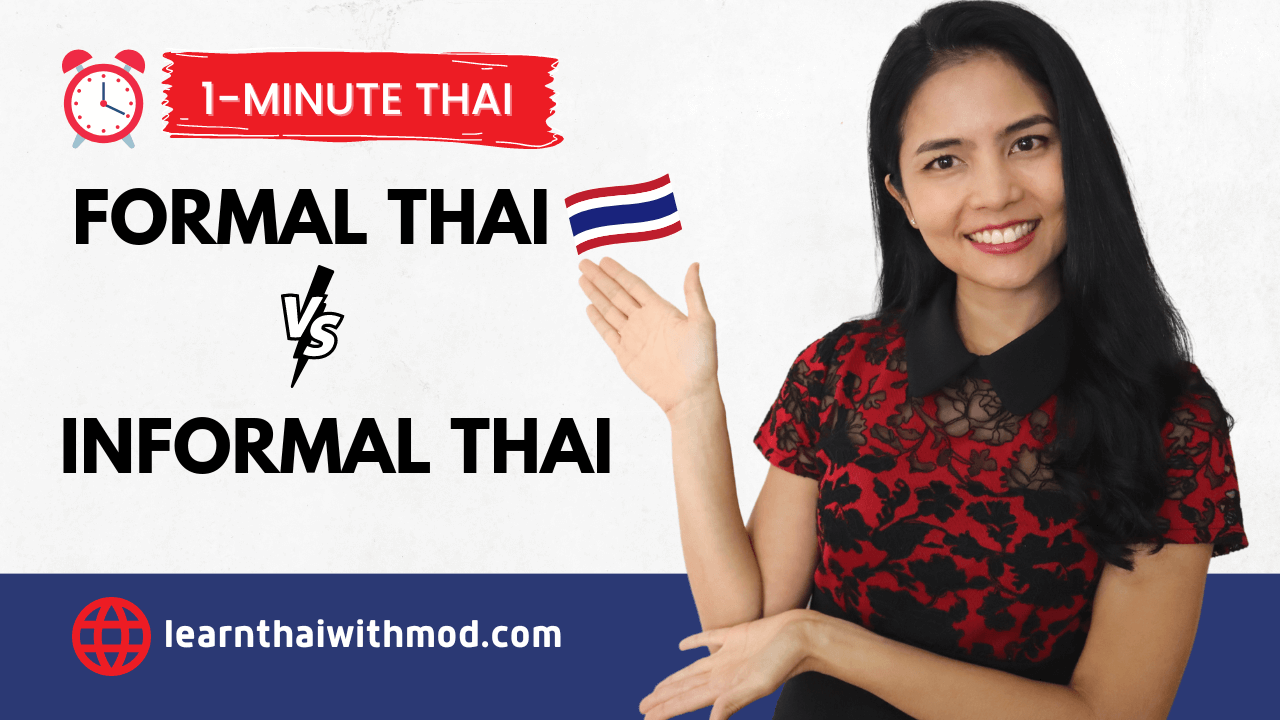 In this mini Thai lesson I show you differences between formal and informal ways to say five different phrases that are used in daily life.
Thailand has a deeply entrenched, hierarchical society. It also shows in the language, you need to choose an appropriate way to express yourself in different situations. If you are familiar with Thai language, even the pronouns Thai people use to address themselves and others is something all Thais have to learn and appropriately navigate.
Here are 5 phrases I talk about in this lesson:
Can you repeat please?
Wait a moment please?
Goodbye.
Can you help please?
Ok, sure.
Click here to watch the video on my YouTube channel.

ONLINE GROUP SPEAKING CLASSES:
We offer online group classes for all levels. Our group classes focus on improving your conversational skills.
? Click here to find the current schedule and price.
We are using the Zoom video platform for our group classes.
What you'll be RECEIVING:
– Materials in Word or PDF format before the course starts. The materials are written in Thai and English transliteration.
– If you miss a class, you will get a video recording for the session you can't attend.
✅ Get course syllabuses and an assessment test:learnthaiwithmod@gmail.com