Grammar can be confusing at times. This Thai grammar rule often confuse Thai language learners even advanced students. Let's clarify the confusion once and for all. 🙂
Take your Thai skills to the next level: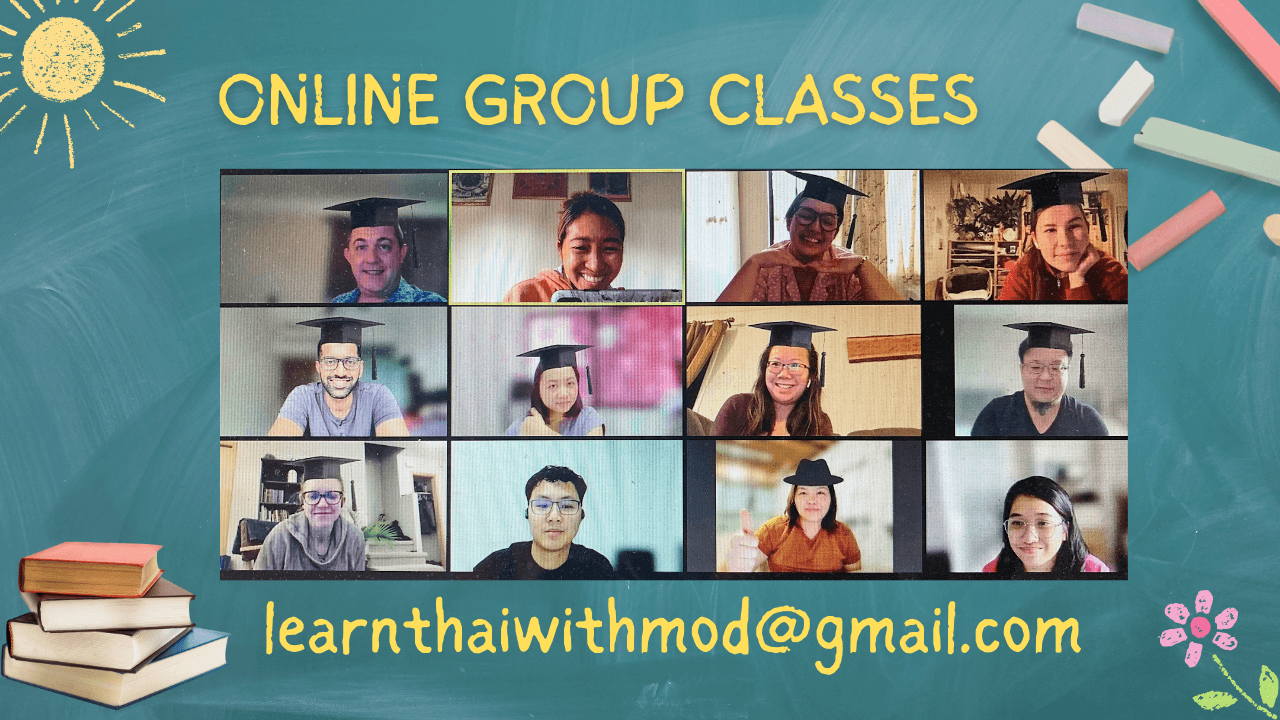 We offer online group classes for all levels. Our group classes focus on improving your conversational skills. There is no reading and writing Thai involved.
We are using the Zoom video platform for our group classes.
What you'll be RECEIVING:
– Materials in Word or PDF format before the course starts. The materials are written in Thai and English transliteration.
– If you miss a class, you will get a video recording for the session you can't attend.
Get course syllabuses and an assessment test: learnthaiwithmod@gmail.com
Find more information here.