You are in Bangkok, what would you say when you are in a taxi? Here are eight basic Thai phrases for taking a taxi.
1.Do you use the meter?
ใช้มิเตอร์ไหม /chái mí-dtêr mái/
2.Can you use the meter?
ใช้มิเตอร์ได้ไหม /chái mí-dtêr dâai-mái/
3. Do you use express way/toll way?
ใช้ทางด่วนไหม /chái taang-dùan mái/
Please park here
จอดตรงนี้ /jàwd dtrong-níi/
จอด /jàwd/ = to park
ตรงนี้ / dtrong-níi/ = right here
จอดข้างหน้า /jàwd kâang-nâa/ = park ahead
Note: หยุด /yùt/ is used for "stop doing something". It is not used to ask the driver to stop the car.
Can I make a U-turn under the building?
กลับรถใต้ตึกได้ไหม /glàp rót dtâai dtùek dâai-mái/
Can I make a transfer?
โอนได้ไหม /oan dâai-mái/
Thank you
ขอบคุณ /kàwp-kun/
8. Good luck
โชคดี /chook-dii/
Take your Thai skills to the next level: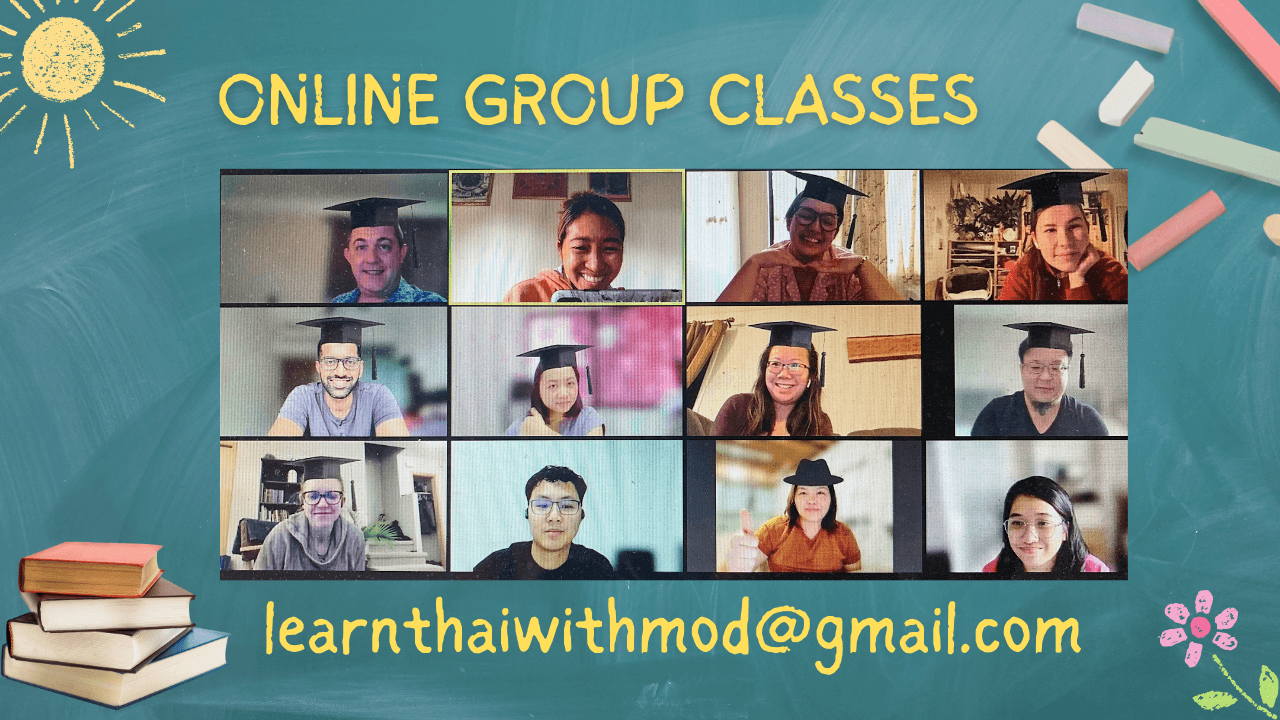 We offer online group classes for all levels. Our group classes focus on improving your conversational skills. There is no reading and writing Thai involved.
We are using the Zoom video platform for our group classes.
– Students can record the classroom with ease.
– Everyone can see everyone, and even if you prefer to join without video, you can still be heard clearly with audio only.
What you'll be RECEIVING:
– Materials in Word or PDF format before the course starts. The materials are written in Thai and English transliteration.
– If you miss a class, you will get a video recording for the session you can't attend.
Get course syllabuses and an assessment test
Contact us : learnthaiwithmod@gmail.com
Find more information here.