Pear and I visited Phuket for a short holiday together after not seeing each other for quite a long time. I stayed in three locations : Bang Tao beach in the north of the island and Kata Noi beach then Naiharn beach in the south of the island. I loved all these beaches, they are not as touristy as the main popular beaches like Patong, Karon and Kata beach.
I thought you must be missing Thailand so I took some pictures to share with you. I hope it is a little something to brighten your day. 🙂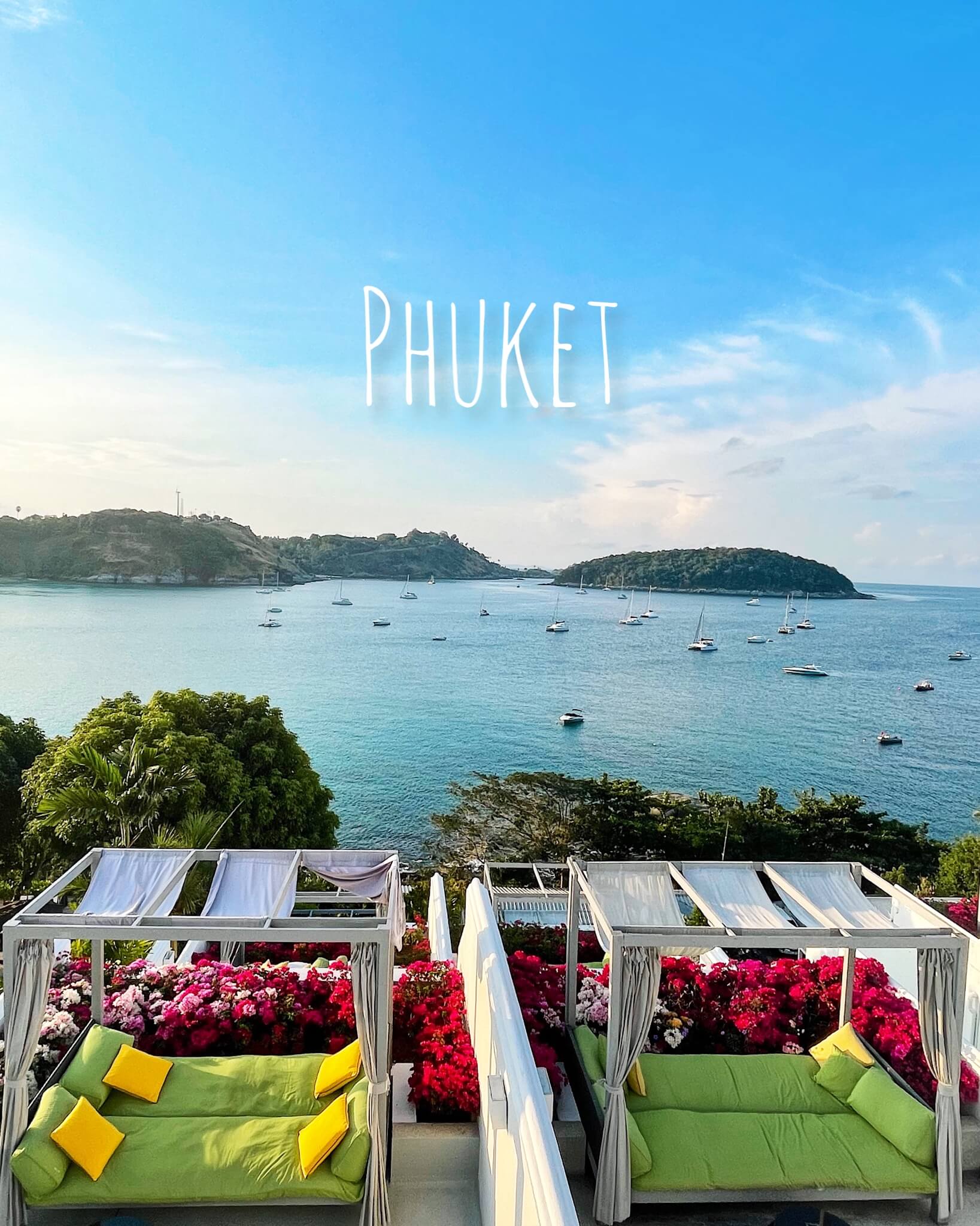 หาดกะตะน้อย Kata Noi: The length of Kata Noi beach is just 600-700 meters, but the beach is wide enough. It feels like a private beach, you can enjoy your margarita peacefully at the beach bar looking over the beautiful sea during the day and head to Patong for fun parties at night. It is less than 30-minute drive.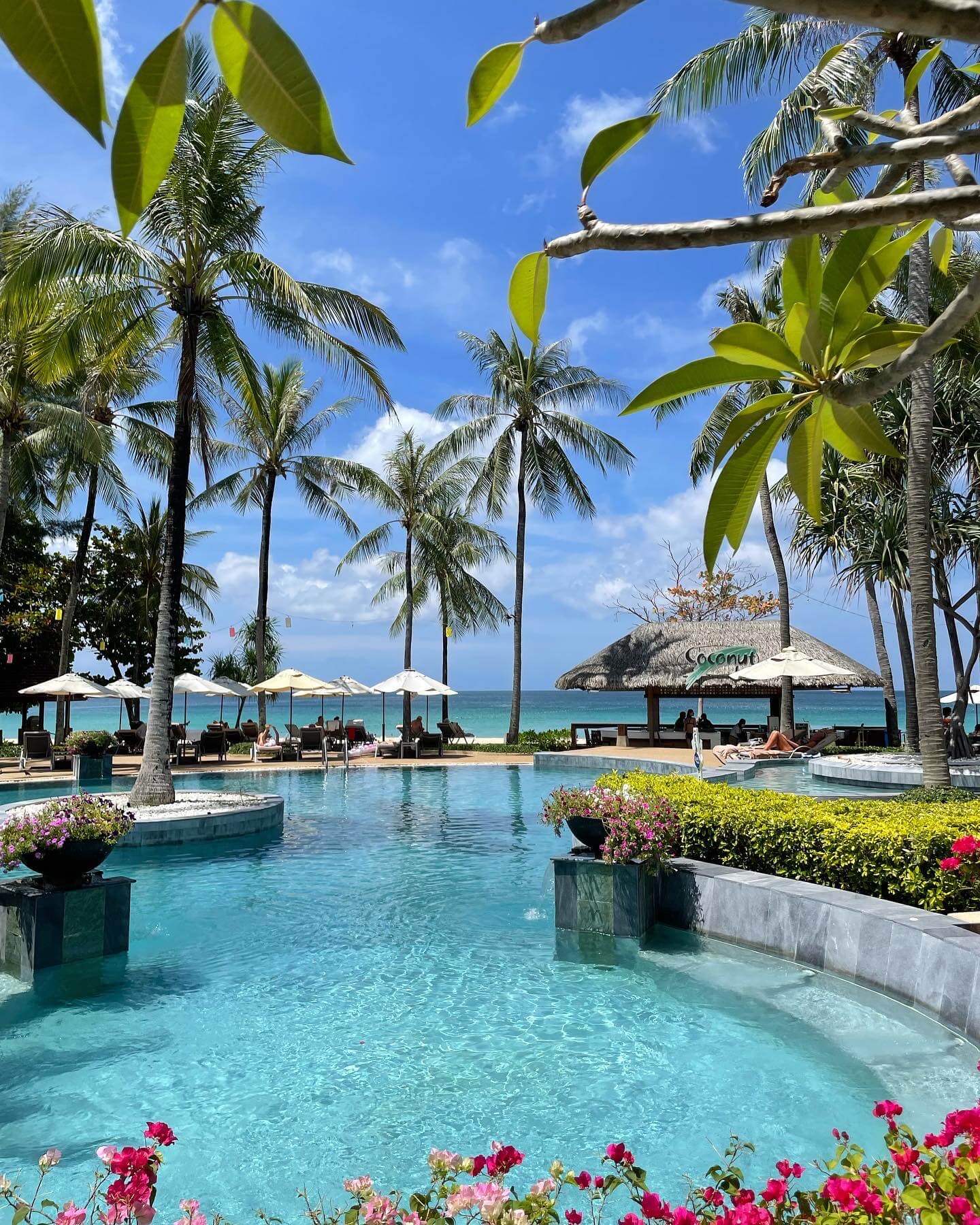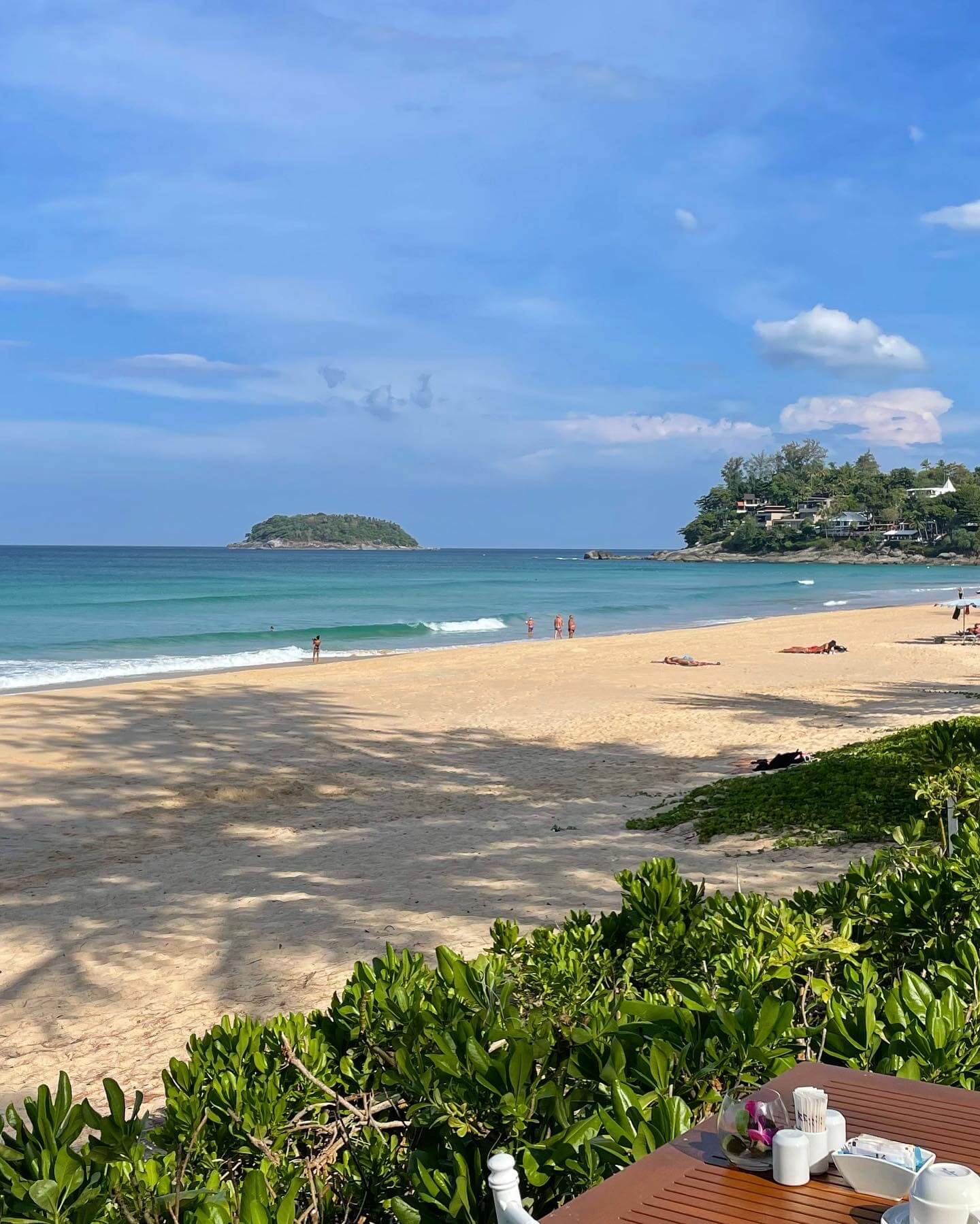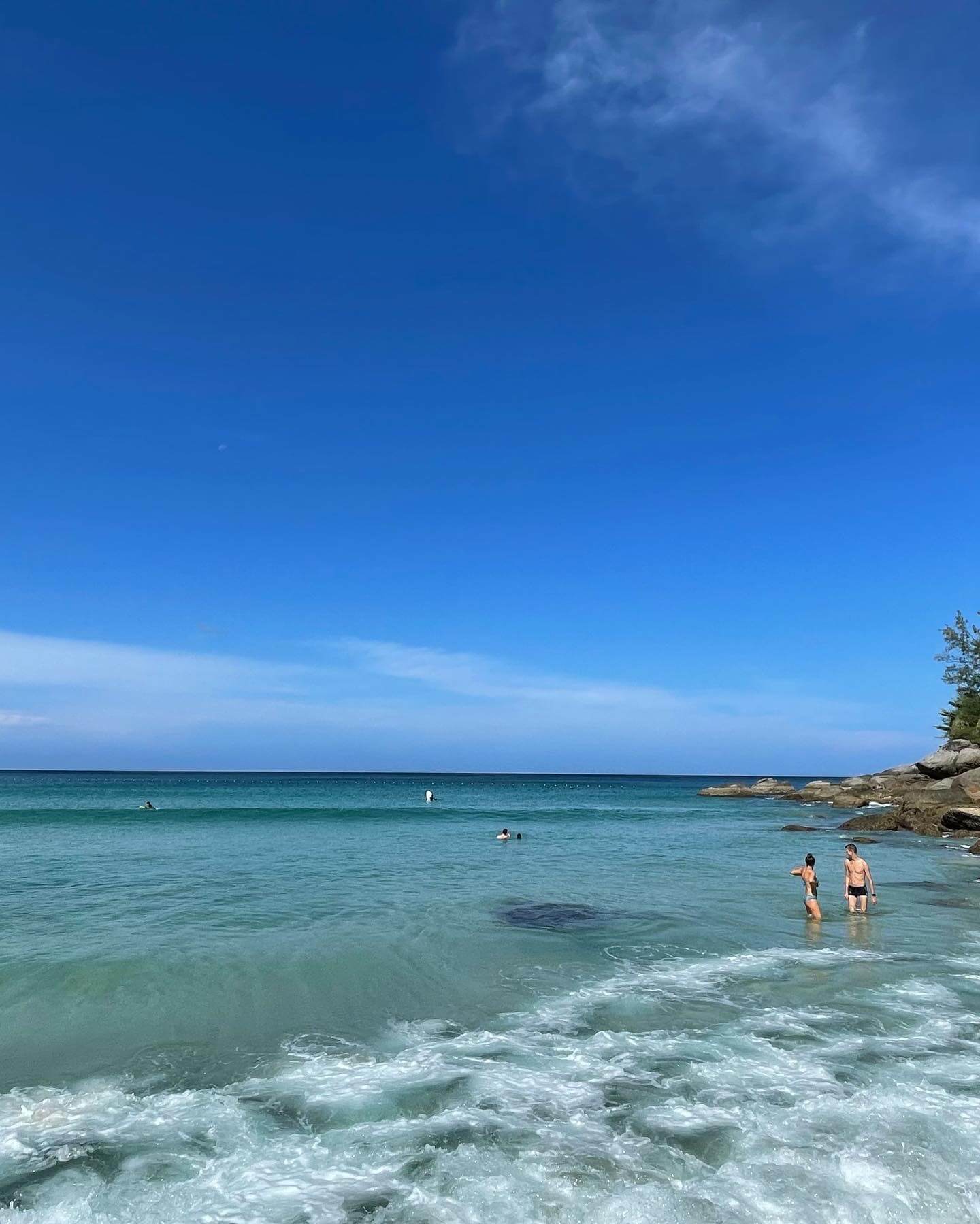 Thai lunch at my favourite Thai restaurant in Phuket
When you are in Thailand I recommend you try Southern Thai dishes. This restaurant in Phuket Town called ตู้กับข้าว Tu Kab Khao is a place I always come for lunch every time I visit the island. It is set in a beautiful Chino-Portuguese building.
The dish you can't miss is the แกงปูใบชะพลู /gaeng bpuu bpai chá-pluu/ spiced crab curry with rice vermicelli, it has correct level of spiciness and the creamy texture makes it aroi maak maak!???
?? Did you know?
ตู้กับข้าว /dtûu gàp kâao/ is the name given to a cupboard every Thai house had before refrigerator became popular to keep the food safe from ants and flies for the next meal. The feet of that cupboard was placed in a bowl of water to keep the ants away.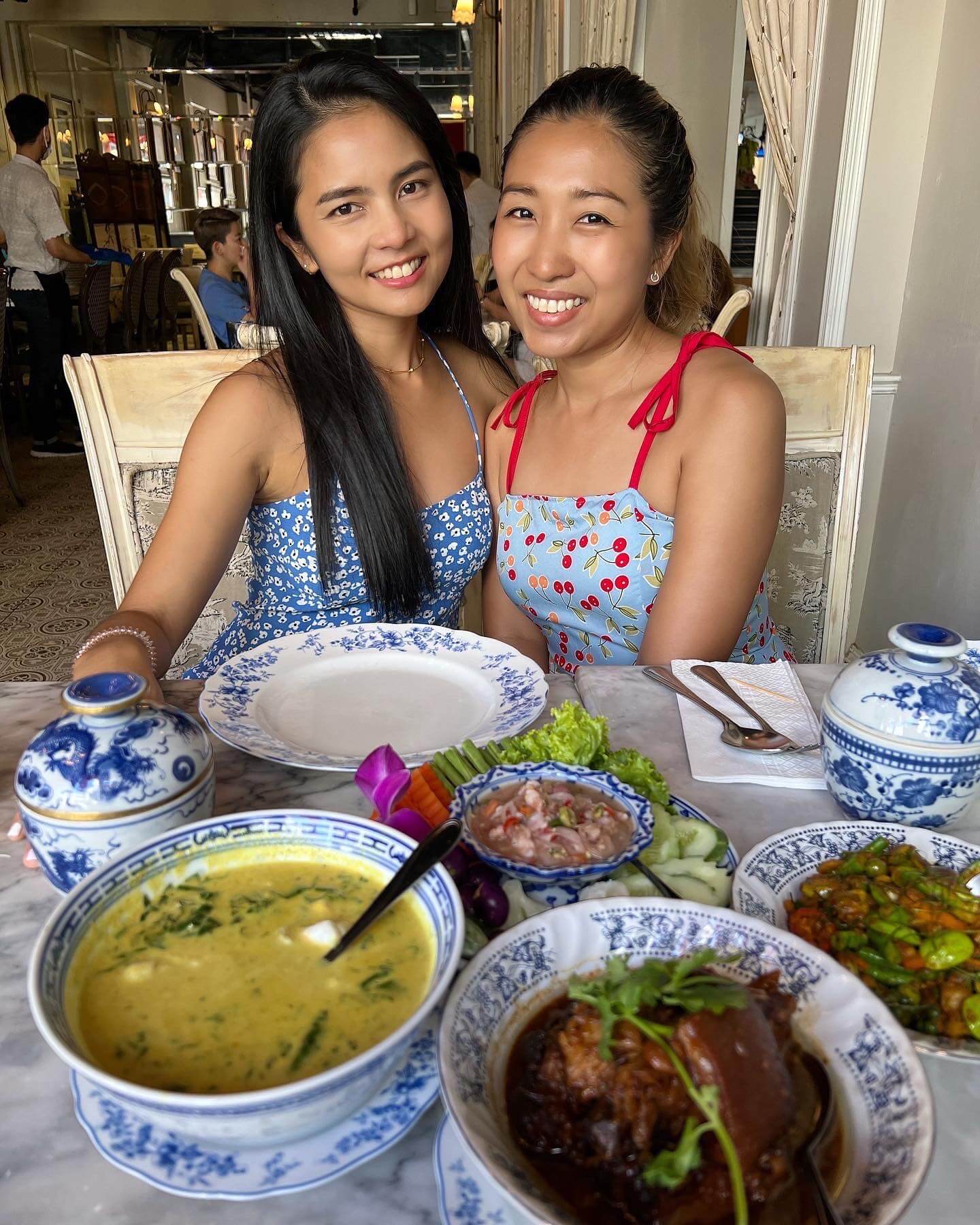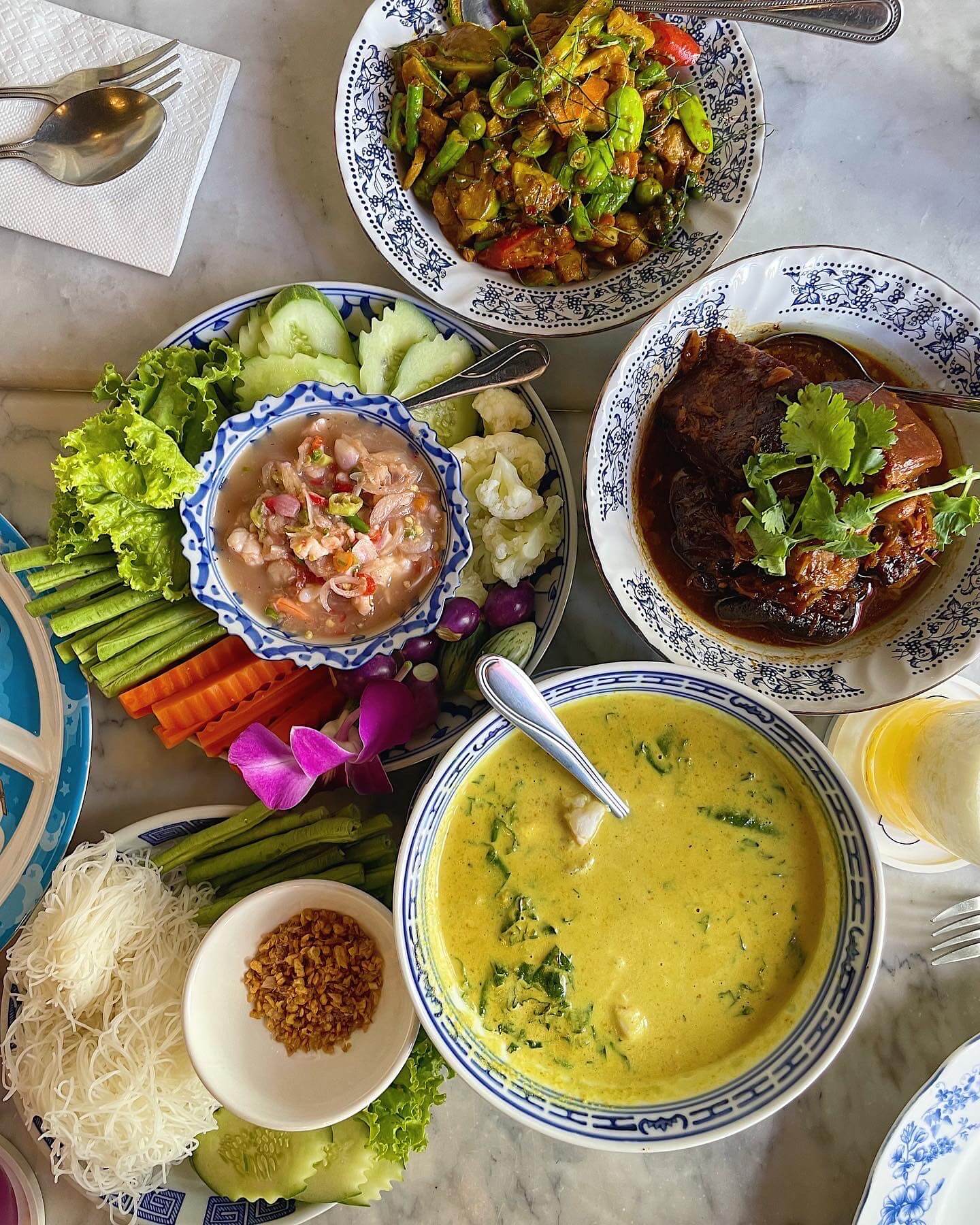 หาดในหาน Naiharn Beach: 
It is between hills and a couple of tiny islands in the south of Phuket. I love the fact that this area is more laid back than Patong, Kata and Karon, but it has many local and international restaurants, shops and convenient stores.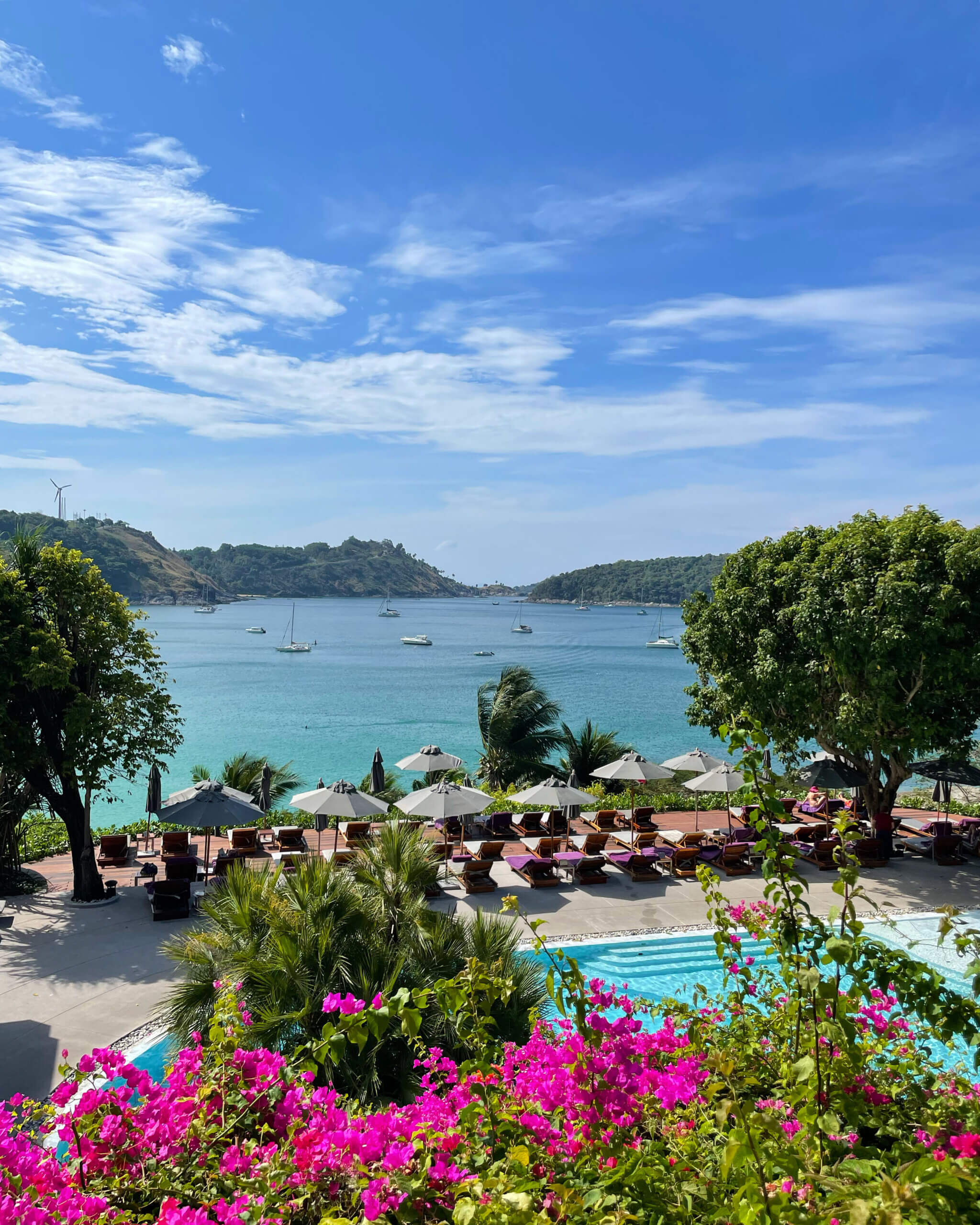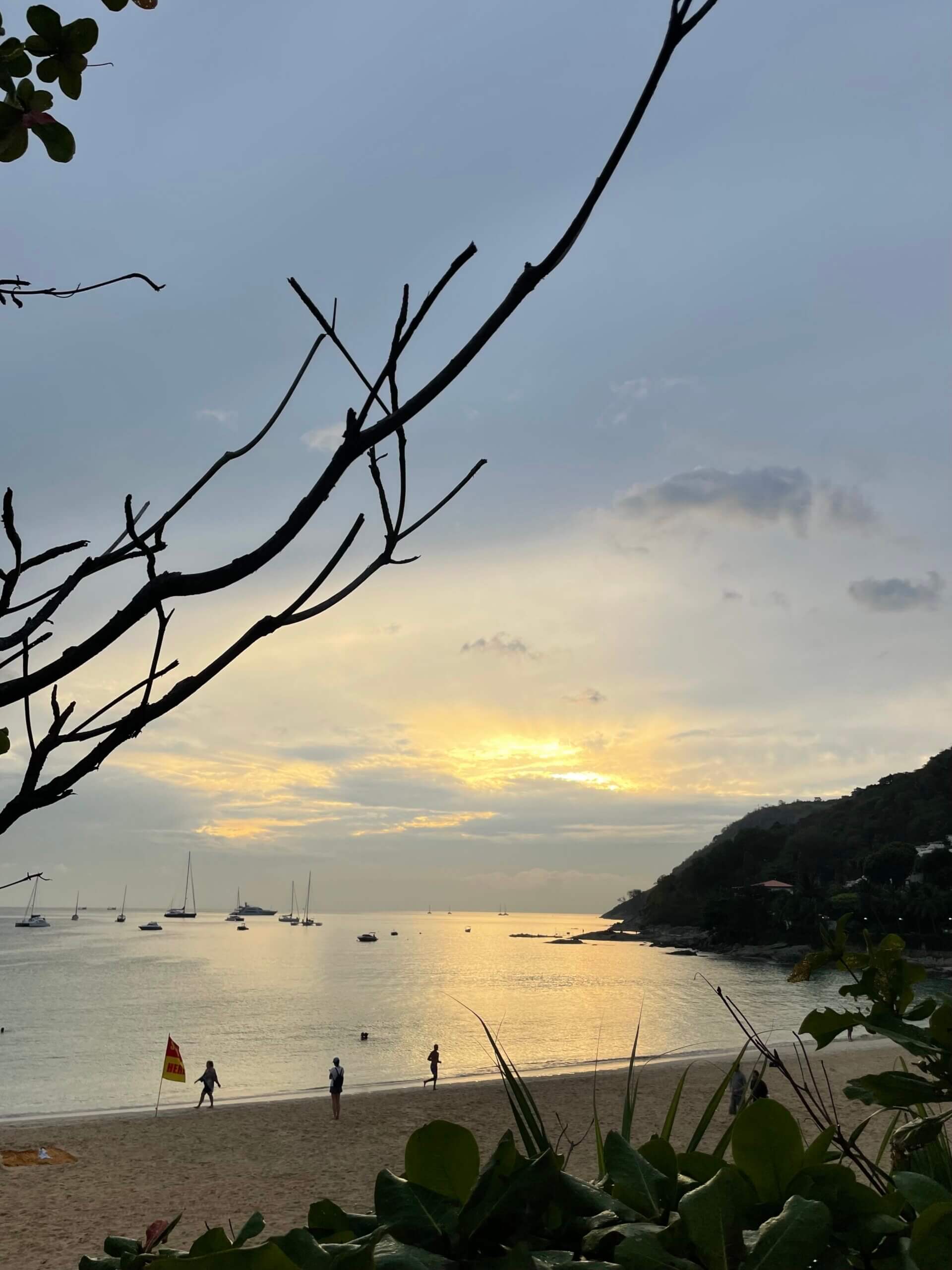 ONLINE THAI SPEAKING GROUP CLASSES
Can you speak Thai more than just "Sawatdee" and "sabaai dee mai" ?
Knowing the local language will definitely change how you see the country, its people and its culture, as you form a bridge to narrow the language barrier.
Ready to start learning THAI?
Join our online group classes today, you will be on your way to mastering Thai language faster than you ever imagined!
SIGN UP NOW:
learnthaiwithmod@gmail.com
We are using the Zoom video platform for our group classes.
– Students can record the classroom with ease.
– Everyone can see everyone, and even if you prefer to join without video, you can still be heard clearly with audio only.
What you'll be RECEIVING:
– Materials in Word or PDF format before the course starts. The materials are written in both phonetics and Thai text.
– If you miss a class, you will get a video recording for the session you can't attend.