The first rule of learning is do it in small chunks. Brief bursts are better than one long blast. During a break of only an hour, the brain assimilates new connections, then is ready for more.
You might start from learning three words a day which is a good number to aim for in a busy life. These videos can help you Expand Your Thai vocabulary.
TIPS: Have a notebook with you and write the words you are learning, also write the word in a sentence. Don't just learn new words and try to remember them.
?? ONLINE THAI GROUP SPEAKING CLASSES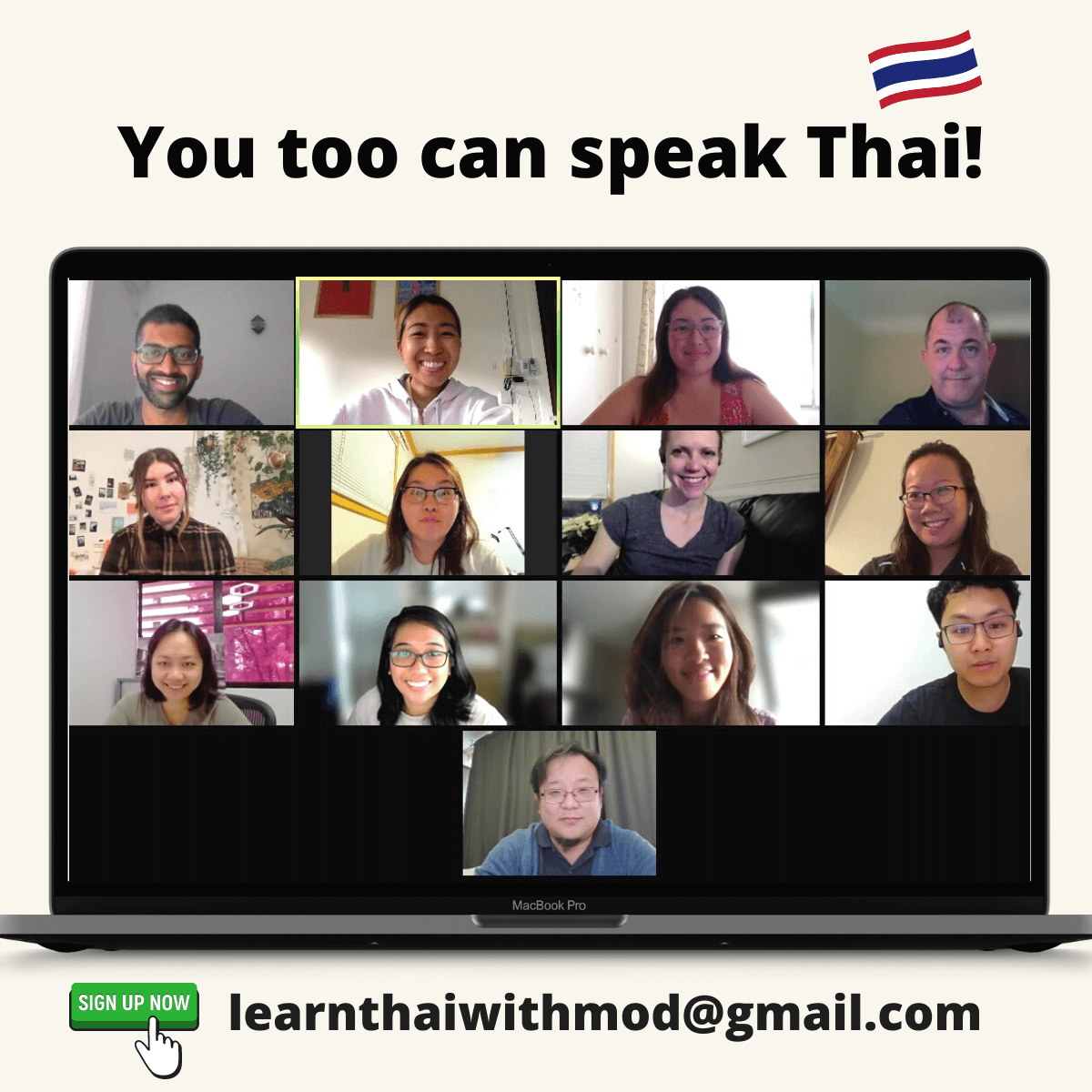 Join our group classes to learn to speak natural Thai, you will speak BETTER and Thai people will understand you BETTER!
✅ SIGN UP NOW: learnthaiwithmod@gmail.com