Ready to practice speaking Thai with confidence? Practice your pronunciation with teacher Pear in this imitation lesson!
Practicing Thai with the Imitation Technique will help you to;
Reduce your accent
Reduce pronunciation problems quickly
Make listening to native speakers easier!
This technique is all about copying something that a native speaker is saying – exactly. It teaches you to listen to the sounds and patterns of Thai language and trains you to make those same sounds yourself. You're training your mouth with your ears. So you're listening to the sounds and you are training your mouth with your ears.
By practicing with this technique, you will reduce your accent and pronunciation problems more quickly and become a clear and more confident English speaker.
3 steps for the imitation technique:
STEP 1: LISTEN & READ you'll need to listen to the teacher and read the text at the same time.
 STEP 2: LISTEN & IMITATE Listen tot the teacher read each sentence again, but there will be a pause after each one and this is where you'll need to copy exactly what you heard. Listen for my pronunciation, the tone, the pause, and then you'll need to copy it – exactly.
STEP 3: Shadowing You need copy everything that the teacher is saying, but this time you won't have any text on the screen. You're just listening to the words.
It might be a little bit tricky, especially the first time because you'll be listening to me and speaking at the same time. So it might take you a few times to get comfortable doing it!
And remember that you might not understand everything that's being said as I'm saying it but that's not the point of this training. We're not testing your understanding of Thai. We're testing and practicing your pronunciation and speaking skills. So if you don't understand it, don't worry!
But do it again and again and again until the sound that you are making sound very similar to the ones that I'm making in the video and that's it! The imitation technique is simple, yet so effective.
If you practice this technique regularly soon you'll sound more natural, more confident and more relaxed when you're speaking Thai. Let's try it!
ONLINE THAI GROUP CLASSES: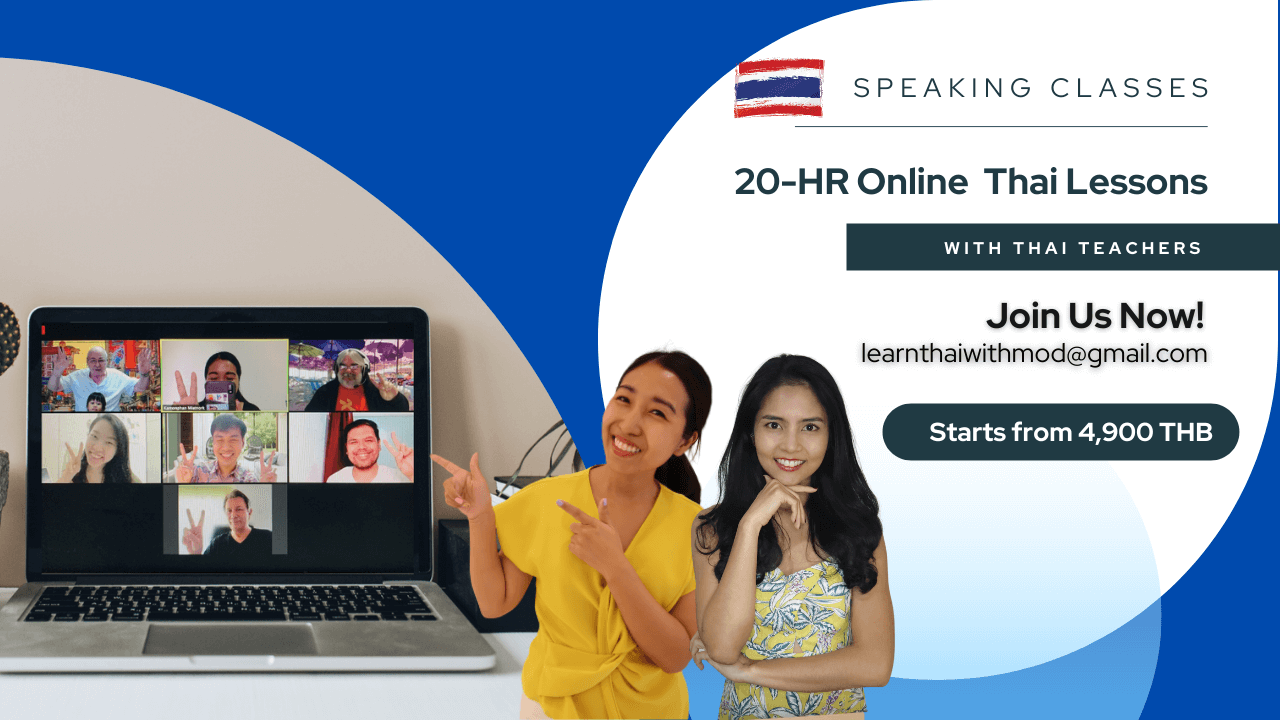 Join our online group classes, you will be on your way to mastering Thai language faster than you ever imagined!
Register now: learnthaiwithmod@gmail.com
Check the current class schedule
HERE
.