Are you repeating the phrase "ไม่เข้าใจ mâi kâo-jai" all the time? There are other ways to ask people to repeat what they say. Try these five phrases to tell your Thai friends that you don't understand what they are saying so they can slow down or repeat what has just been said to you.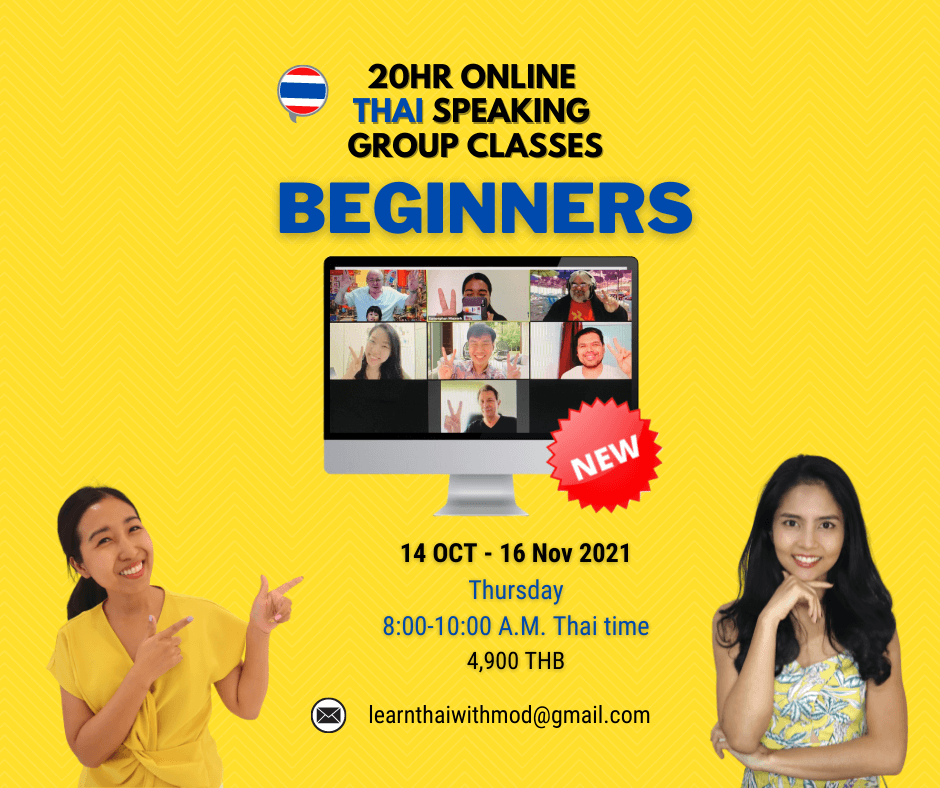 ?? ONLINE THAI GROUP CLASSES
If you would like embark on the right journey with your learning without creating bad habits of speaking Thai that are often difficult to correct later on, I highly recommend you to join online group classes.
OCTOBER SCHEDULE:
Level : Beginners
• Course duration: 14 Oct-16 Nov 2021 (10 weeks)
• Class hour: Thursday 8:00 -10:00 A.M. Thailand time
• Price : 4,900 Baht  
✅  Register now: learnthaiwithmod@gmail.com