My student from New York and I visited Samui Elephant Haven, a sanctury where they provide a caring home to rescued elephants. We had fun making an elephant cake made from rice, fresh fruits and vegetables to feed an elephant family. It was a nice day out and we all left with wonderful feelings seeing how the beautiful creatures enjoyed our gift cake.
You will also learn new Thai words from this video and it is a good lesson to practice your Thai listening skills.
Why You Shouldn't Ride Elephants In Thailand
Just imagine how incredible it would be to sit atop a massive four-ton beast while lumbering your way through pristine jungle. This is an experience many people dream about when planning to travel in Thailand.
However, there is a dark side to elephant tourism that many aren't aware of.
Brutal elephant training has been a traditional practice in Southeast Asia for hundreds of years. The problem these days is that most captive elephants in Thailand are used to entertain tourists rather than for traditional purposes like logging.
The wild elephants need to be tamed before they can be ridden. The taming process in Southeast Asia is brutal and it is accomplished when the elephants are very young. Wild elephants generally won't let humans ride on top of them, so in order to tame a wild elephant, it is tortured as a baby to completely break its spirit.
It involves ripping baby elephants away from their mothers and confining them in a very small space, like a cage or hole in the ground where they are unable to move.
The baby elephants are then beaten into submission with clubs, pierced with sharp bull-hooks, while starved and deprived of sleep for many days.
Elephant mistreatment doesn't stop after they've been tamed. Many elephant camps continue to employ bull-hooks to control the animals.
Did you know that riding elephants can actually cause serious long-term harm too? Their spines are not made to support the weight of humans.

It's our demand for elephant rides and circus acts that lead to more baby elephants getting captured from their mothers, tortured, and sold off to entertain us.
Most people who participate in elephant tourism in Thailand are completely unaware of how they are treated. I know many friends who have ridden elephants. I rode an elephant myself before I learned that it was harmful to the elephants.
Now I know better. I simply wanted to share what I've learned after my own elephant experience in Thailand, to help you make a more informed decision moving forward.
  ONLINE GROUP SPEAKING CLASSES
If you would like to embark on the right journey with your learning without creating bad habits of speaking Thai, that are often difficult to correct later on, I highly recommend you to join online group classes for beginners.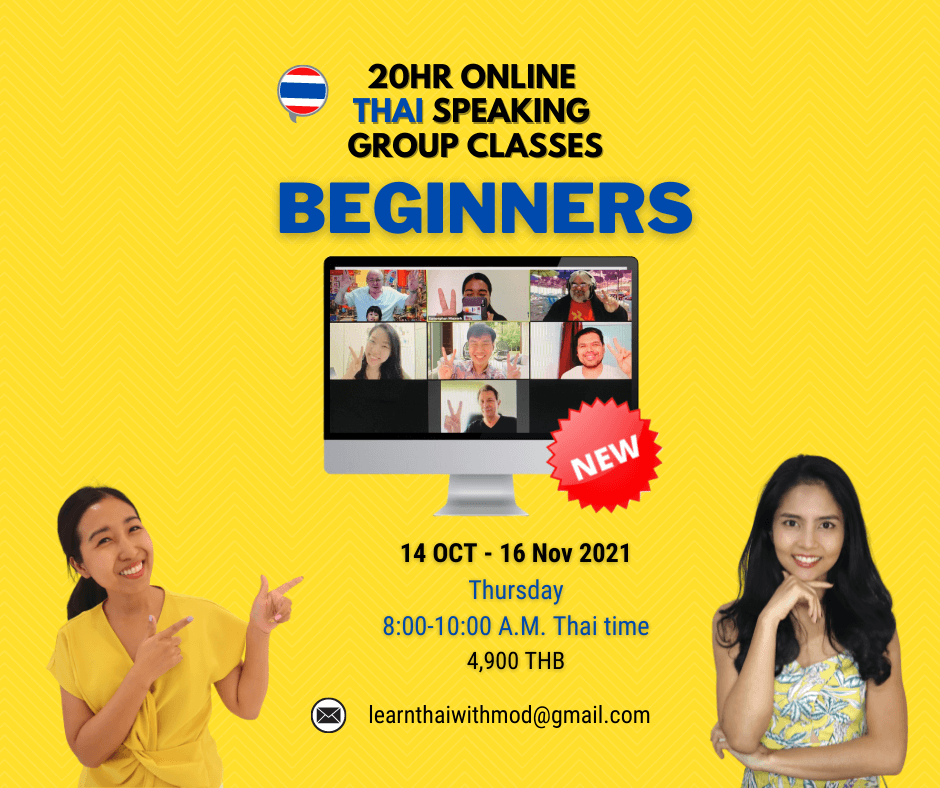 • Level : Beginners
• Course duration: 14 Oct-16 Nov 2021 (10 weeks)
• Class hour: Thursday 8:00 -10:00 A.M. Thailand time
• Price : 4,900 Baht
Register now:
learnthaiwithmod@gmail.com