A great way to remember new Thai words is to use them in your daily life. Join my barbecue cooking and learn some Thai. You will learn many new Thai words, grammar as well as reading in this lesson.
How many new words have you learned from this lesson? Please let me know in the comments. 🙂
YOU MIGHT ALSO LIKE:
60 Thai Words & Phrases for Your Morning Routines
Learn Thai Language From Home:
We offer online Thai group classes for all levels. You can start learning Thai from scratch or step up your Thai to speak Thai naturally and fluently like a native Thai speaker.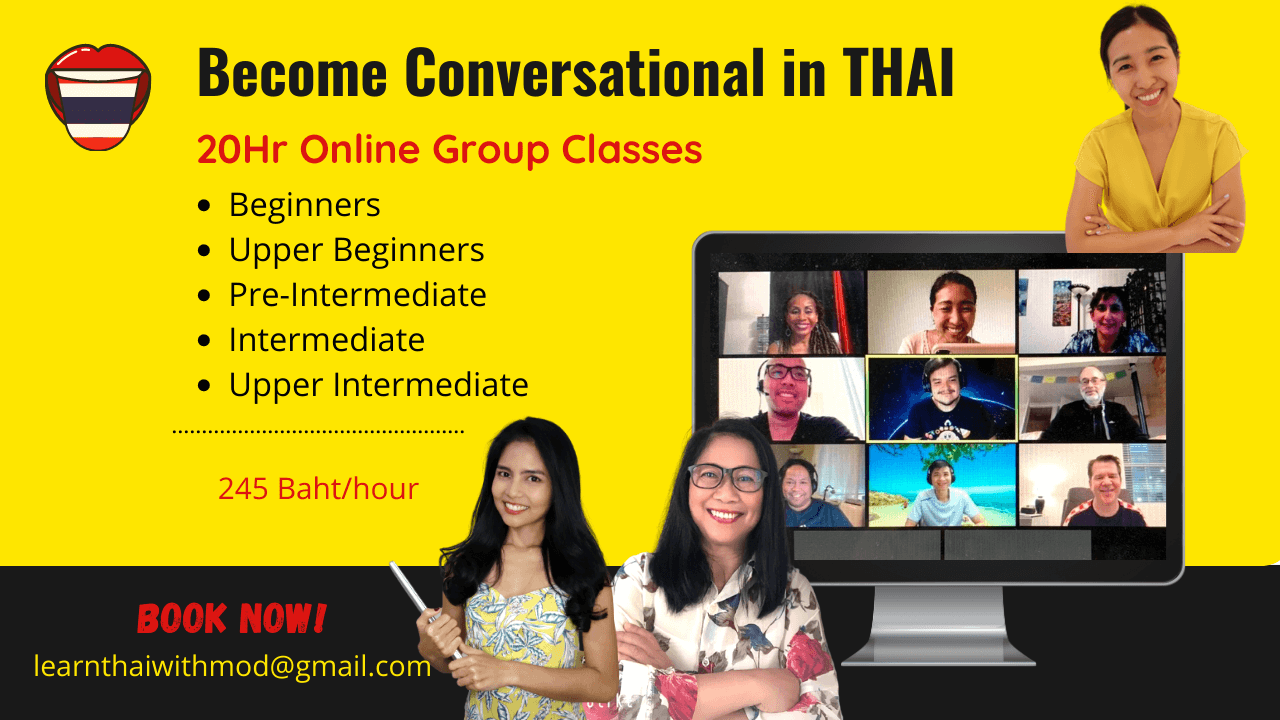 Join our Zoom classes today!In no time, you can take your Thai to the next level, speak more fluently, and sound exactly like a Thai!
Price: 4,900 THB (Only 245 THB an hour)
BOOK YOUR PLACE NOW:
learnthaiwithmod@gmail.com
Check the current schedule:
https://learnthaiwithmod.com/online-group-lessons/