Do you know the difference of these three words?
1. จบ /jòb/
2. หมด /mòt/
3. เสร็จ /sèt/
He just finished working.
He just finished school.
He finished his meal.
Which word to use in the above sentences? Watch this lesson to find out the answer. 🙂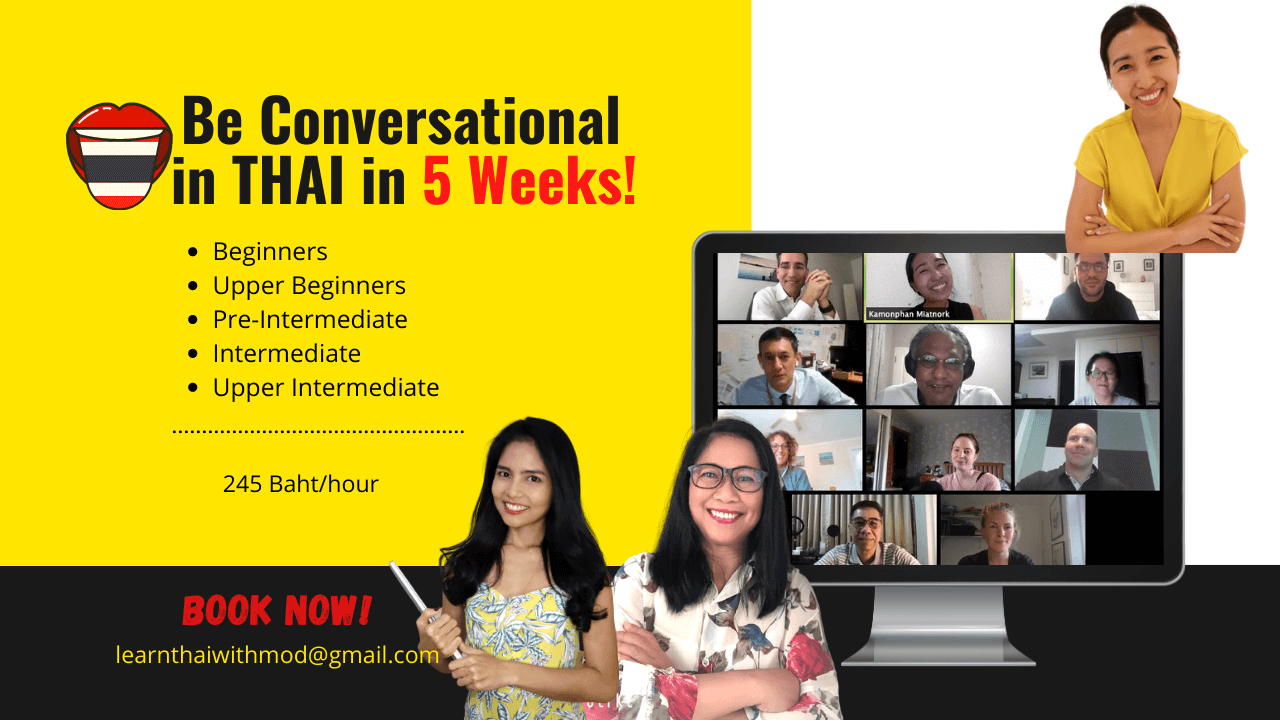 Would you like to become conversational in Thai without leaving home? Join our 20-hour online group classes for BEGINNERS.
?Course Duration: 3 FEB – 7 APR 2021
?Class Hours : Wednesday 8:00 – 10:00 A.M. Thai time (10 weeks)
?Price : 4,900 Baht

We are using the Zoom video platform for our group classes.
· Students can record the classroom with ease.
· Everyone can see everyone, and even if you prefer to join without video, you can still be heard clearly with audio only.
What you'll be RECEIVING:
– Materials in Word or PDF format before the course starts
– Video recordings for any session you can't attend.
Find more information HERE.
SIGN UP NOW: learnthaiwithmod@gmail.com