I often received questions regarding a clean peaceful beach in Thailand without jet skis, banana boats, and people trying to sell things to visitors. I myself prefer an absolute relaxing holiday. Sometimes I go further to the south, just an hour flight from Bangkok, and sometimes I prefer somewhere near Bangkok without flying anywhere.
Satthahip สัตหีบ is one of my quick getaway destinations from the capital. It is just less than two hours drive from Bangkok, or a half hour drive, about 30 kilometers south of the hectic Pattaya city. Here is a small paradise, faraway from traffic and noises. Either you are a family with young kids or you are looking for a private retreat for a couple, this place would be heaven.
Let me just share the pictures I took with my old iPhone. The resort I stayed is called Sea Sand Sun Resort and Villas. There is also U Pattaya next door, I went to walk around but I prefer this place as they have large beautiful ground area.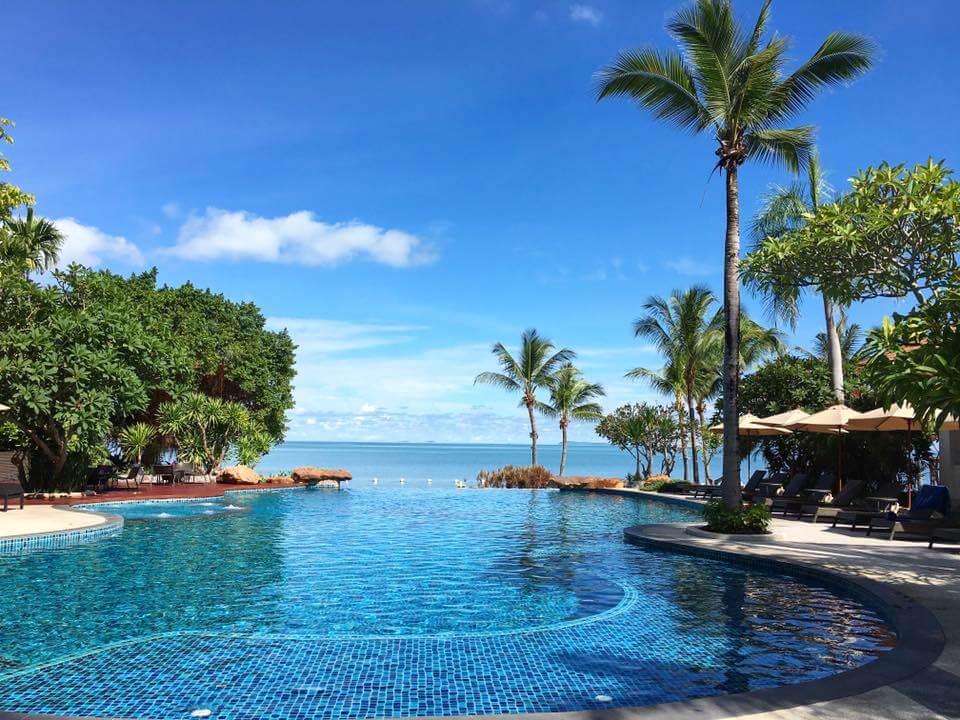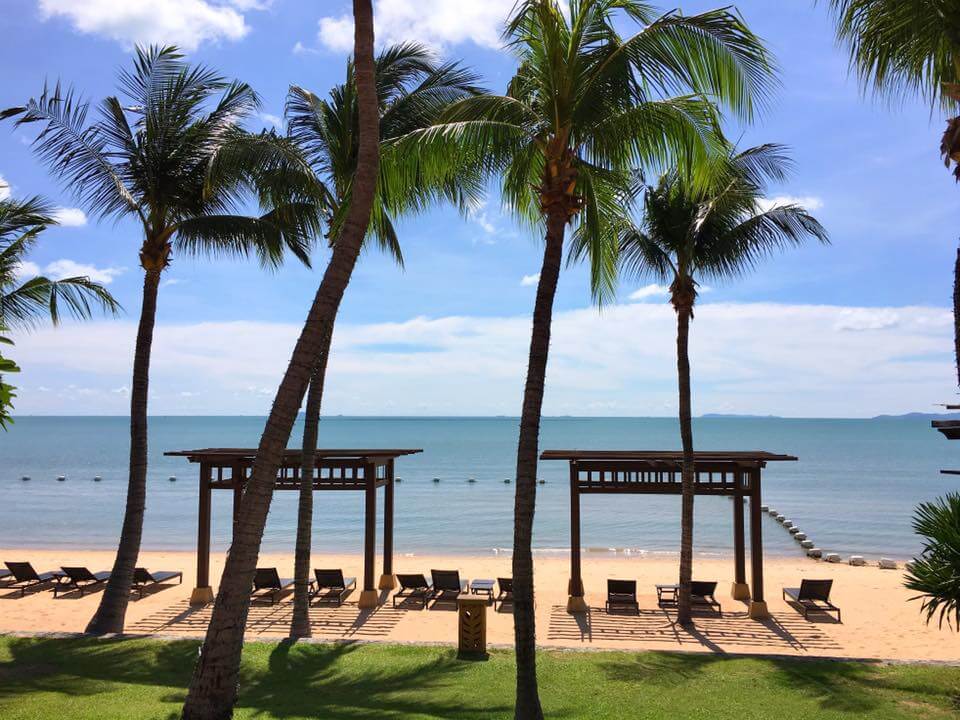 Other peaceful beaches in Thailand that I love:
1. The Surin Islands – https://bit.ly/209zyTF
(This island is completely quiet with no vehicles, no phone signal neither electricity during the day! You would come back with your mind refreshed!)