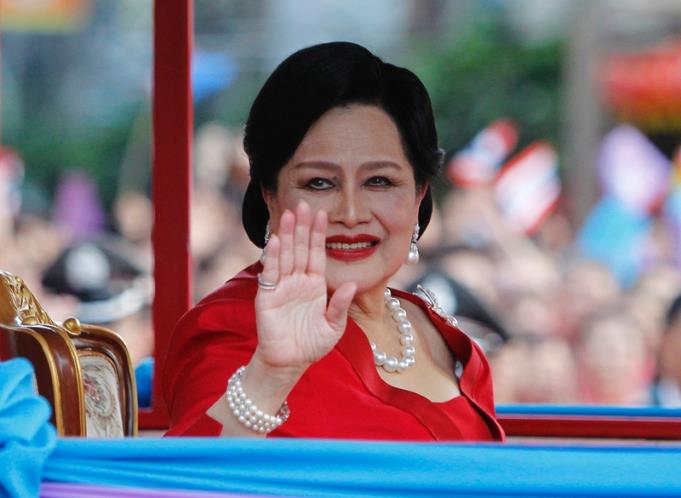 Mother's Day Celebrations in Thailand
In Thailand, 12th of August is celebrated as the birthday of Her Majesty Queen Sirikit (Thai: สมเด็จพระนางเจ้าสิริกิติ์ พระบรมราชินีนาถ). As the Queen is also regarded as mother to all Thai people, this day is also celebrated as 'Mother's Day' (วันแม่). The celebrations for the Queen and for mother are being held every year without cease since 1976.
A few weeks before Mother's Day, people all around the country raise national flags and the blue flags which is the flag of the queen, also houses are decorate with the portrait of Her Majesty the Queen. This is their way of expressing their loyalty and honor to her.
Similarly, local organizations are bedecked with her portraits, garlands, and colorful lights. In the capital city Bangkok, Ratchadamnoen Avenue, Sanam Luang, the area around Grand Palace is bedecked with colorful lights and firework display is an added attraction.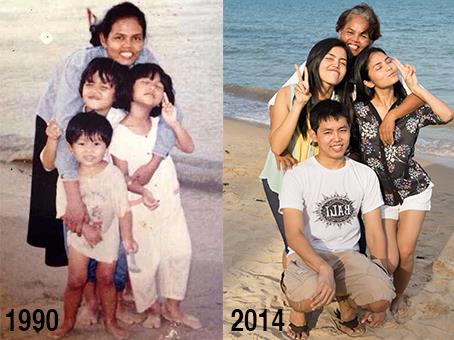 Thai people also take this day as an opportunity to thank our dear mothers for her unconditional love. Mother's day morning in Thailand starts by giving alms to the monks. Following the Thai tradition, kids kneel down before their mother to show their love and gratitude. They present her with white jasmine flowers or garlands, in return, mother gives her blessings on kids. On this day, white jasmine flowers are a common sight in Thailand as they are the symbol of maternal love. The white color of the flower symbolizes purity of mother's true love, which will never change. Charitable activities, donations, offering to monks are also an important part of the day to express child's love and gratitude towards mother.
My little sister, brother and I normally buy our mom a gift.
VOCABULARY
Mother                                = แม่ [mâe]
Her Majesty the Queen = พระราชินี [prá raa-chí-nii]
firework                              = ดอกไม้ไฟ [dòrk-máai-fai]
jasmine flowers               = ดอกมะลิ [dòrk má-lí]
What do you do on your Mother's Day?
🙂
Mod