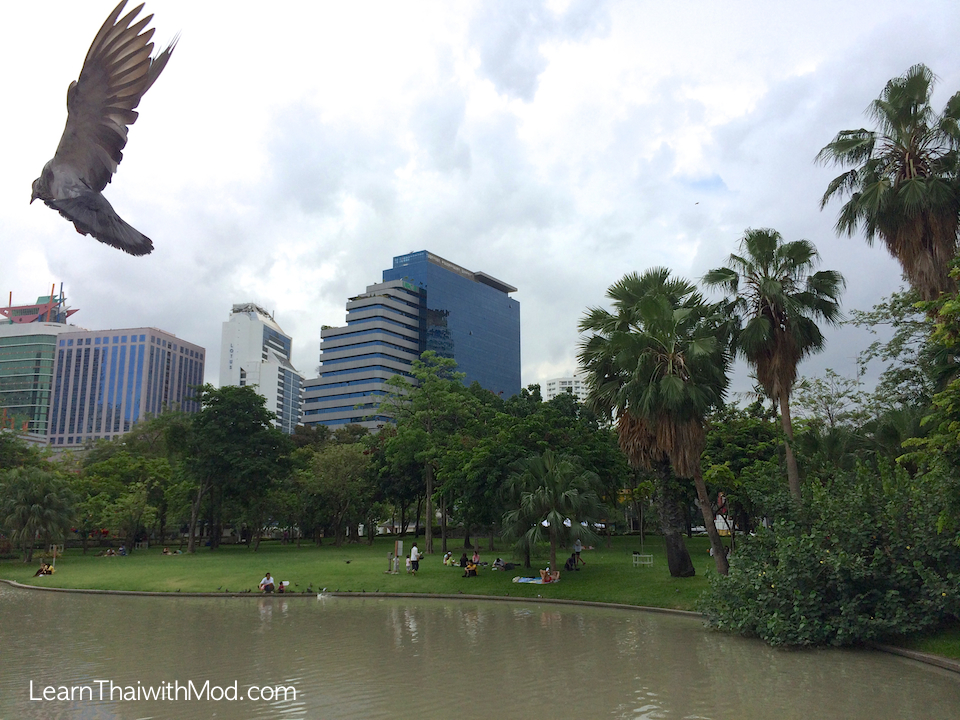 After long working day I like to go to the park to walk around, get some fresh air or go for a run.  Another thing I like to do in the park is feeding the turtles. It is such a luxury for me. There is a big pond in the middle of the park which is my favorite spot, it can definitely refresh my day. They contains, I think, almost a hundred turtles.  They are not shy or scared of human at all. You just go to sit or stand by the pool, and ten of turtles will swim to your direction waiting to be fed. This is definitely a good therapy for me.  Feeding turtles somehow free myself from intrusive thoughts.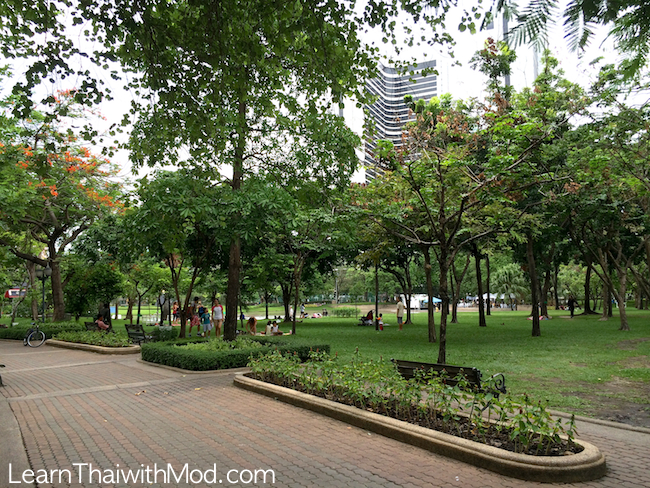 This park is a small gem in the middle of  bustling Sukhumvit area. It is called Benjasiri Park. (สวนเบญจสิริ). The park is easily access by BTS (Phrompong Station). Its location next to Emporium mall, between soi Sukhumvit 22 and 24. and opposite to Villa Market gives an option for park-goers to buy snacks and drinks there and enjoy picnic in the park.
Benjasiri Park also offers outdoor sports facilities rarely found at other public parks, including a basketball court, roller skating/skateboarding rink, tennis court, outdoor swimming pool and a multi-purpose court for volleyball and Sepak takraw. Kids play area is safe and well maintained.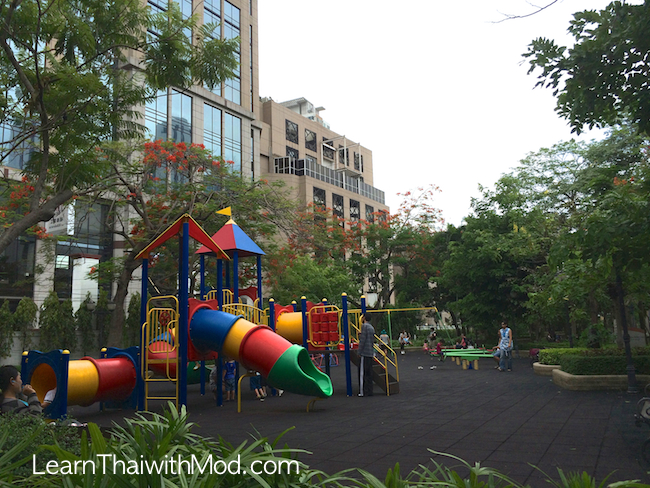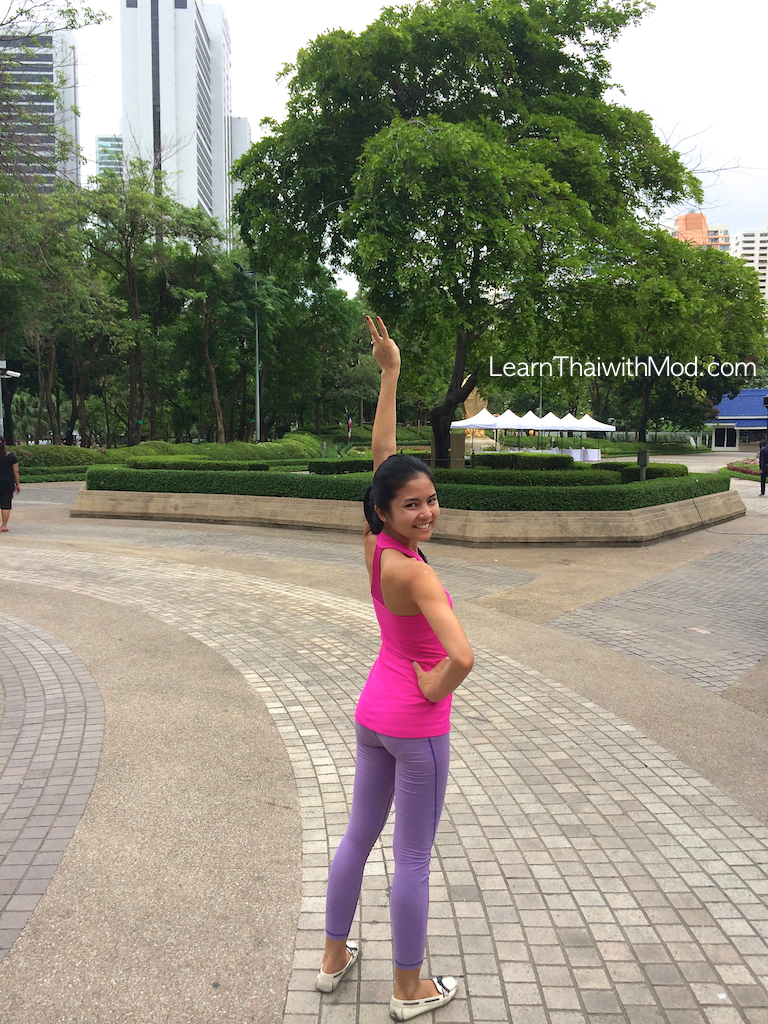 If you are around Sukhumvit area and looking for a place to just sit back and relax, read a book, picnic with your friends or family or just want to get some fresh air outside of your home or office, come to this park. 🙂
Useful vocabulary:
สวน sŭan = park
เต่า dtào   = turtle
ให้อาหาร hâi aa-hăan = to feed food