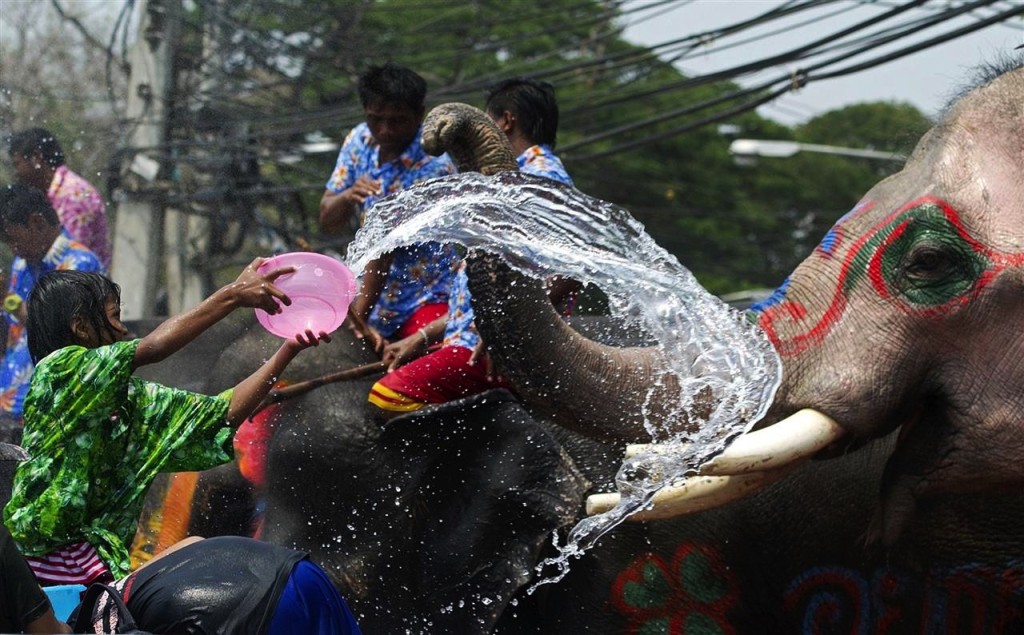 Songkran celebrations allow tourists to experience part of the rich, ancient traditions and rituals of Thailand. Here are some simple Dos and Don'ts.
Do Feel free to donate alms to monks
Remember to use waterproof or Ziploc bags to protect your belongings if you're participating in water fights.
Say 'Sawatdee Bpee Mai' (watch

this video

to learn other useful expressions used during Songkran festival) to the local people and watch them smile. It means Happy New Year in Thai.
Drink lots of water and keep hydrated. The heat can be overwhelming.
Watch young children and keep them close at all times. They could get lost in the crowd.
Don't Hurl water at moving vehicles. This can cause accidents
Drench anyone who doesn't want to participate in water fights. Be especially careful with the elderly, monks or young children.
Throw ice or water that is not clean.
Get annoyed if you are inadvertently doused with water. Bear in mind that Songkran is all about water so try to be patient.
Wear clothes made of expensive material.
#Credit Source  : Air Asia's on- flight magazine.
#Photo Credit : nbcnews.com