Sawatdee ka,
In Chinese Astrology 2012 is the Year of the Dragon. The Year of the Dragon will start on 23 January 2012 and end on 09 February 2013. What kind of year will 2012 be?  Many expect 2012 to bring about the end of the world. I have no idea myself, I only make the best out of each day.
Anyway, let's talk about something I am sure I know, Thai language 🙂
Dragon a legendary creature, typically with serpentine or reptilian traits, that feature in the myths of many cultures. Dragon in Thai is มังกร [mang-gone].
There are two creatures  in an old Thai legend , หิมพานต์ 'Himmapan' that have the head of  a dragon.
1. สีหรามังกร Srihara Mungkorn: this mixed creature has the head of a dragon with the body of a lion. Its body is said to have dark brown in color.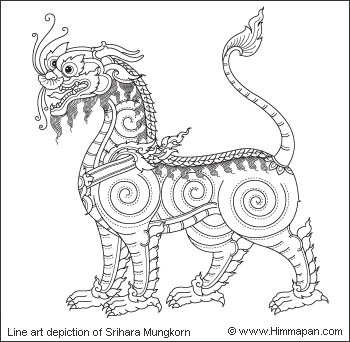 2. ไกรสรจำแลง Kraisorn Jumlang : it has the head of a dragon and the body of regular Singh (Lion). Some artists prefer to call this creature "Kraisorn Mungkorn" which literally means a Dragon-Lion.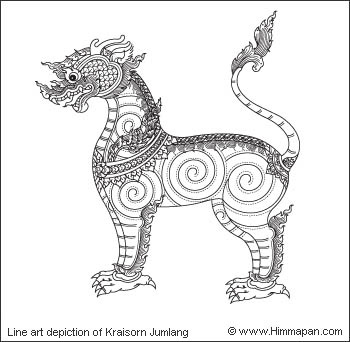 And there is a creature in a famous Thai literature พระอภัยมณี Pra apai manee. Every Thai student learn some parts of this story at school. This creature is called ม้านิลมังกร [mâa nin mang gone]. This mixed creature has the head of a dragon with the body of a horse, and the tail of a Naka (นาค)
Talking about a dragon,  in real life we have 'Dragon fruit'. I was asked by my students many times about a fruit they never saw before until they came to Thailand. The peel is red pink with green soft spines, and inside flesh is clear white with soft black tiny seeds. The texture is like Kiwi, fresh and watery. It is called แก้วมังกร [gâew mang-gone]
I think the real animal that looks similar to a dragon is Sea horse. In Thai it is called ม้าน้ำ (mâa náam). Do you think so?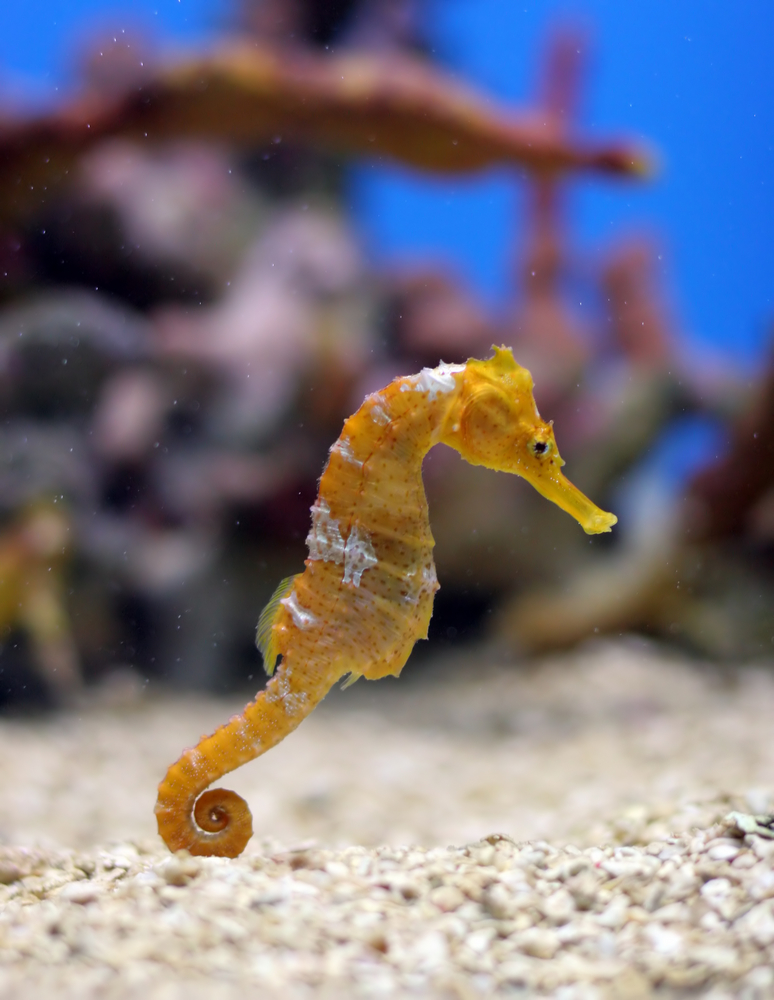 Thank you for reading my blog.
Mod