Sawatdee ka,
I don't know about you, but I LOVE December. It is the best weather in Thailand, also it is the holiday season so everyone seems to be more happy than usual. I love hearing Christmas songs that are being played everywhere.
Most Thai are Buddhist but we love to celebrate any occasion, so some Thai also join Christmas parties  and enjoy the beautiful time of Christmas.
Last Friday night I went out to get some photos of Christmas lights in Bangkok downtown. The Christmas decorations in Bangkok usually go up at the end of November. You will mainly see them at the large shopping malls.
I started my walk from National Stadium BTS station which is right next to MBK tourists' shopping mall. I like their lights on top of the roof here. It gives a good holiday mood:)
Just a five minutes walk from MBK, I reached Paragon shopping mall. It was Friday night so it was full of young and old people who came to take photos with all these Christmas decorations.
Then, I continued my walk to Central World shopping center which is another 10 minutes from Paragon. Here, they have the largest Christmas tree in South East Asia. It is really tall! and of course more people were taking photos of themselves with this tree and other decorations.
I crossed the street to Gaysorn Plaza and found this nice Santa's sleigh.
Just across the street, there is another creative Christmas decoration in front of Amarin Plaza. The theme is "sweet land".
It was 10 p.m. and I started to feel sleepy so my last stop was at Q house building on Sathorn road. I like the decorations here, it is very bright and colorful:)
For Thai people, Christmas and New Year is one long event that has been merged into one celebration, so these trees will stay up until the end of January. We Thais love celebrating. If you are staying in Bangkok you may also find that your hotel has a Christmas tree and they will likely organize a Christmas dinner as well.
For me, although I am not Christian but I like the holiday mood so in the past three years I bought a small plastic Christmas tree from a mall and put other decorations in my apartment.  I also invited about 10 friends to have Christmas dinner on Christmas eve. As I said before, we Thais love celebrating despite our different religion 🙂
UPDATE: December 2013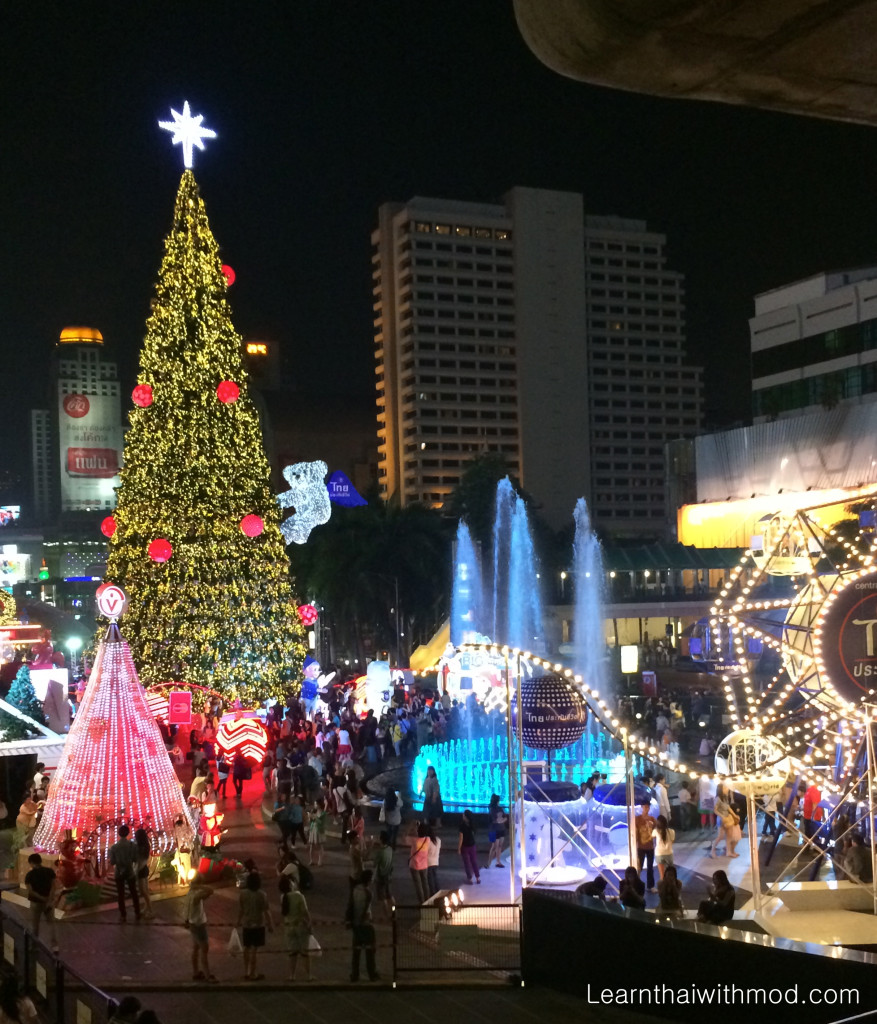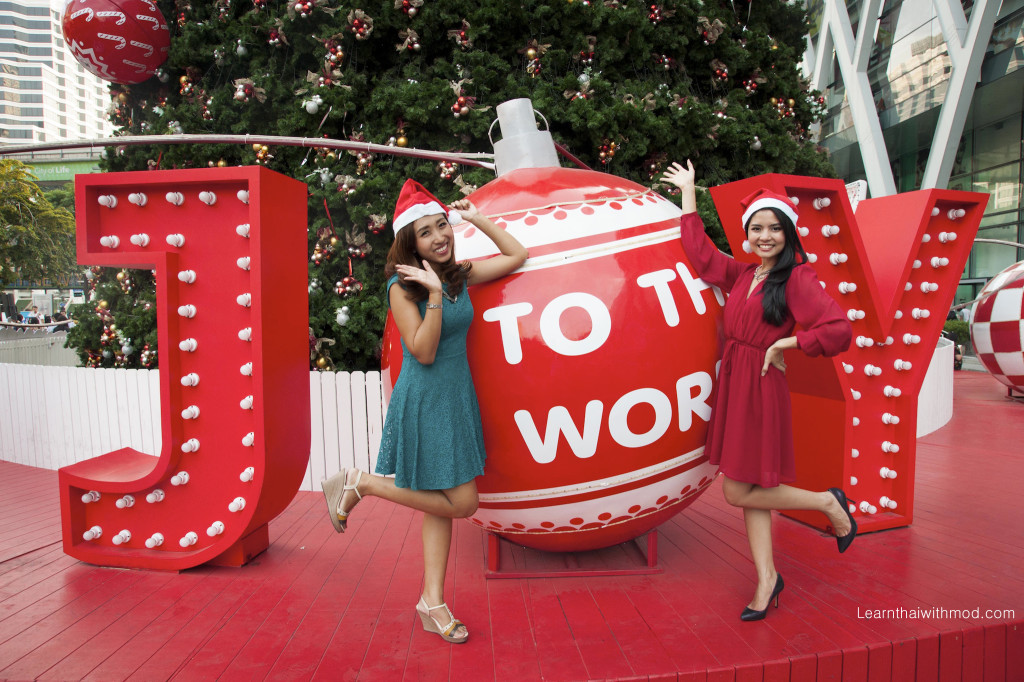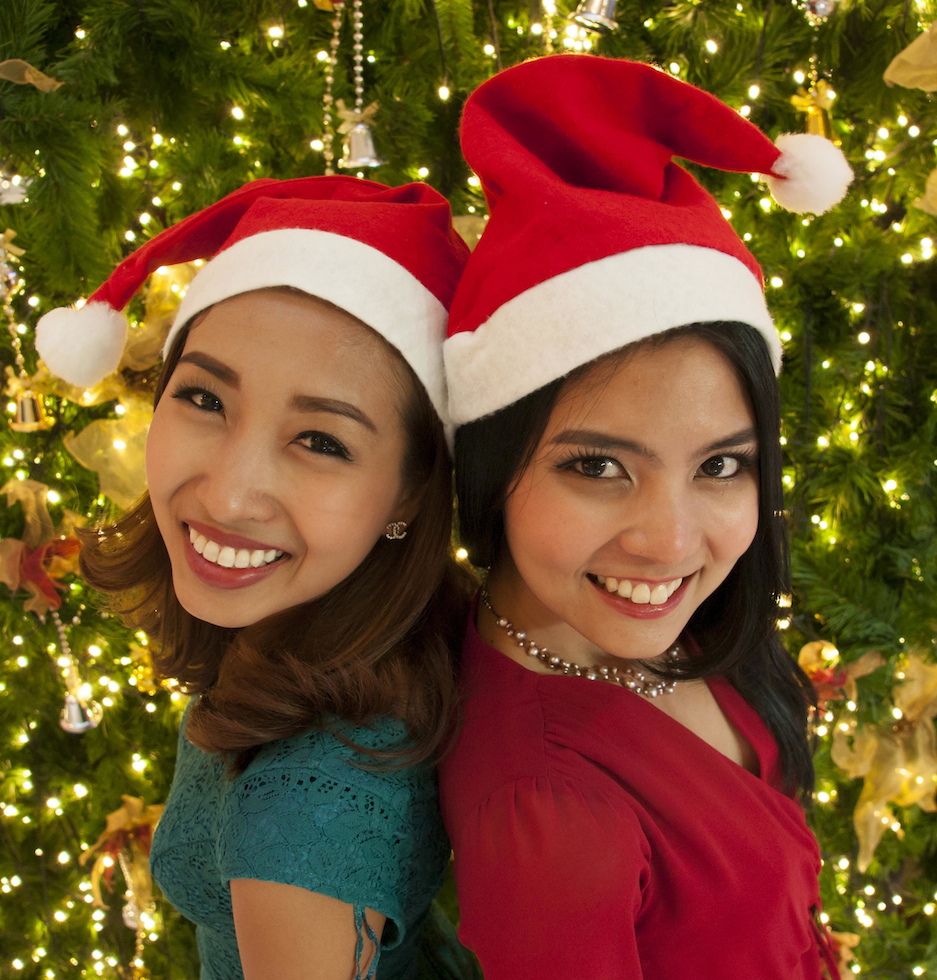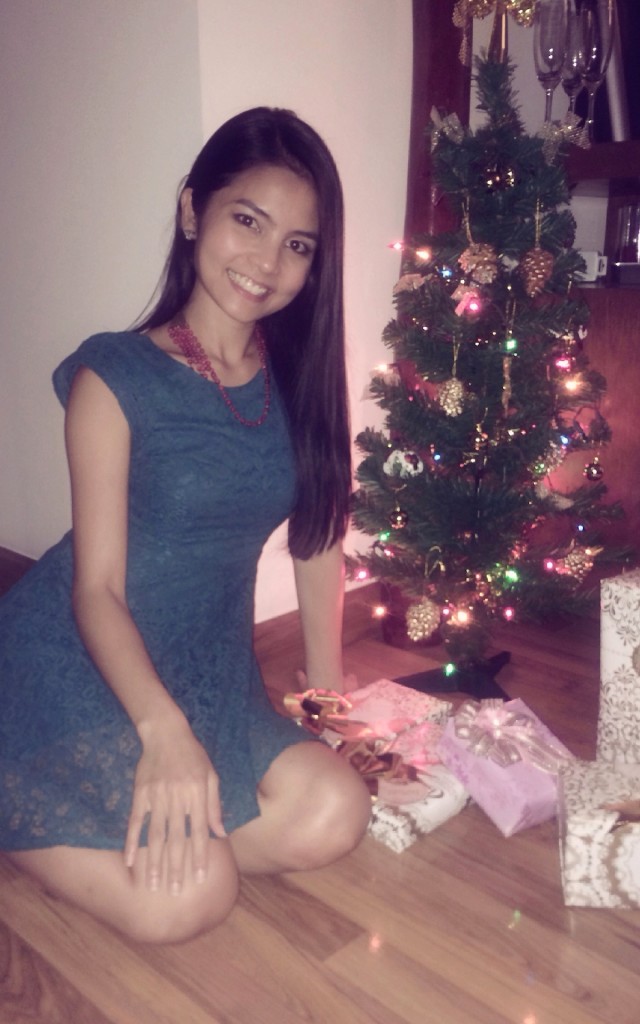 I hope you enjoyed my picture. Let's learn to wish Merry Christmas in Thai with this video.
สุขสันต์วันคริสมาสต์ /sùk săn wan krít-más/ Merry Christmas! 🙂
YOU MIGHT ALSO LIKE:
VIDEO: How To Give New Year Wishes in Thai