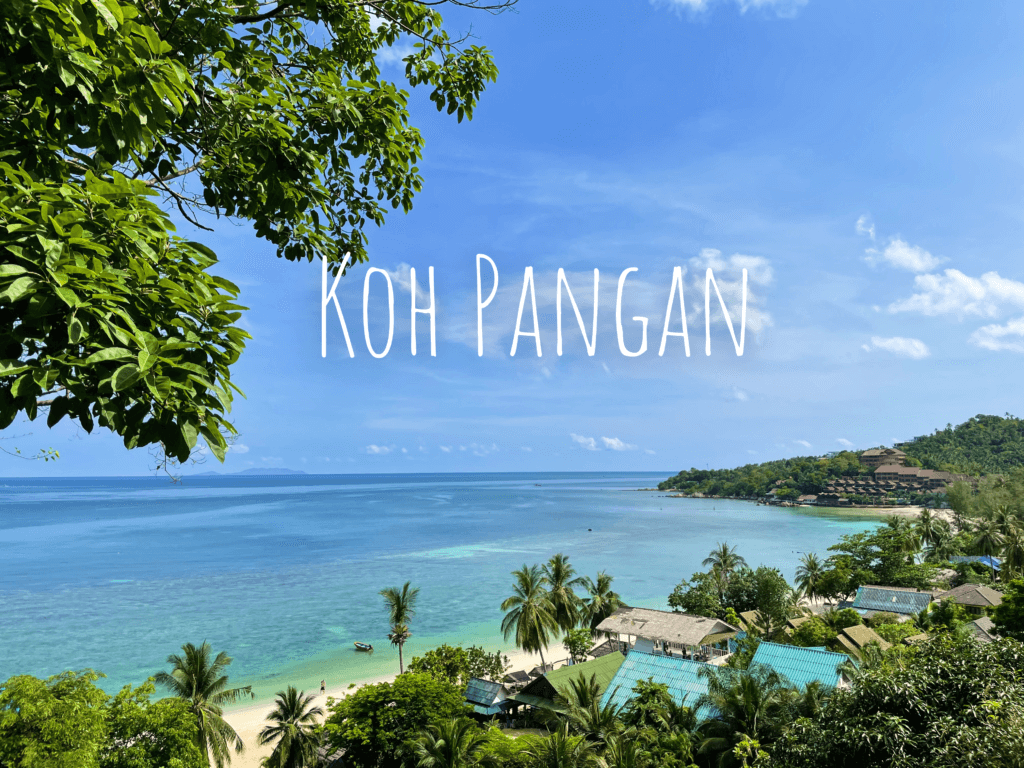 When talking about Koh Pangan (เกาะพะงัน), most people think of a destination only for backpackers and young people enjoying the Full Moon Party on Had Rin every month. This was the main reason I never really had the urge to visit the island before. After visiting Koh Pangan last weekend for the first time, I realised I have misjudged the atrraction of the island. Koh Pangan is quite bigand parties are just a small part of what it has to offer (although they were no parties during this time due to the pandemic).
I have been staying in the neighboring Samui island for the past three months and my first impression of Pangan is that it is more lush and peaceful than in Samui. If relaxing in a hammock or reading a good book is your preferred type of holiday activity, this island is almost perfect.
In 2020, Koh Phangan was voted the third best island in Asia, according to the readers' choice awards by travel magazine Conde Nast Traveler. The island boasts a blend of nightlife and beautiful natural scenery. Most beaches are perfect coves flanked by mountains.
I only spent a short three-day holiday here, I didn't go around much as I wanted to de-stress by doing a digital detox and read the book I have bought over a month ago and didn't have a chance to finish. I stayed in Salad beach, it was the most peaceful beach I have ever visited in Thailand.
Although it is a quiet time and many restaurants are closed, I enjoyed the food scene in Pangan. I had good Thai lunch in Koh Raham restaurant, it is an interesting decorated restaurant on a small rocky outcrop of Haad Son Beach. I found a lovely café near Salad beach called Bubba – the food was tasty and the freshly ground coffee was fantastic.
I had a good smoothie bowl in a nice café What's Cup that offers amazing view of white sandy Haad Yaao beach, and I was satisfied by a very good cozy Italian restaurant Nena in Wok Tum area. And if you want to enjoy evening drinks with music or indulge the exotic sunset dining experience, you must go to L'Alocove on Hinkong beach. The atmosphere is cozy and warm but also wild and romantic.
There are still many corners of Koh Phangan to explore. I look forward to going back.
I would like to share some pictures of my weekend getaway, I hope that you will enjoy them. They might bring you some good memories of Thailand.
Have you been to Koh Pangan? What were the highlights of your trip? Please share with me in the comments.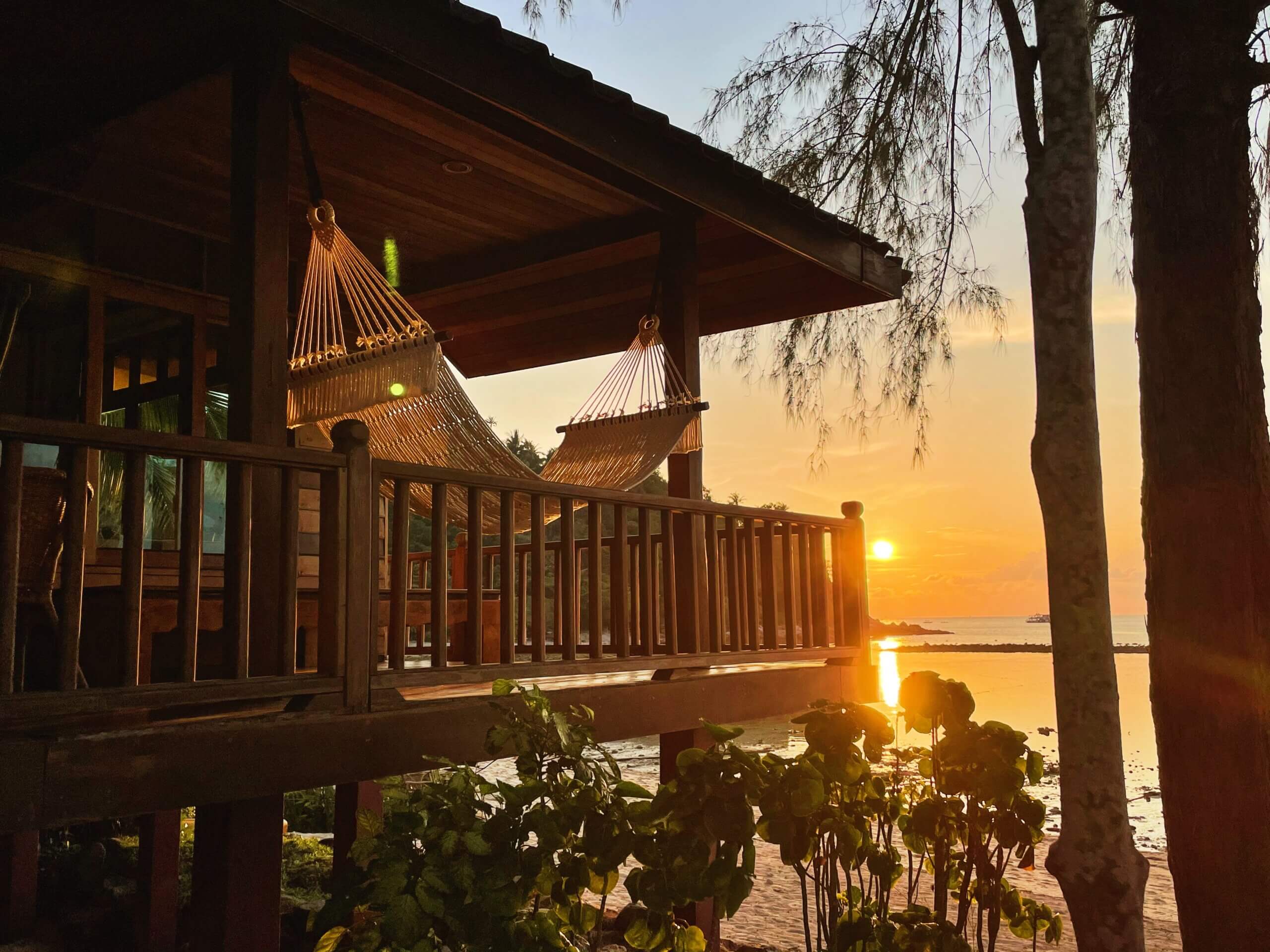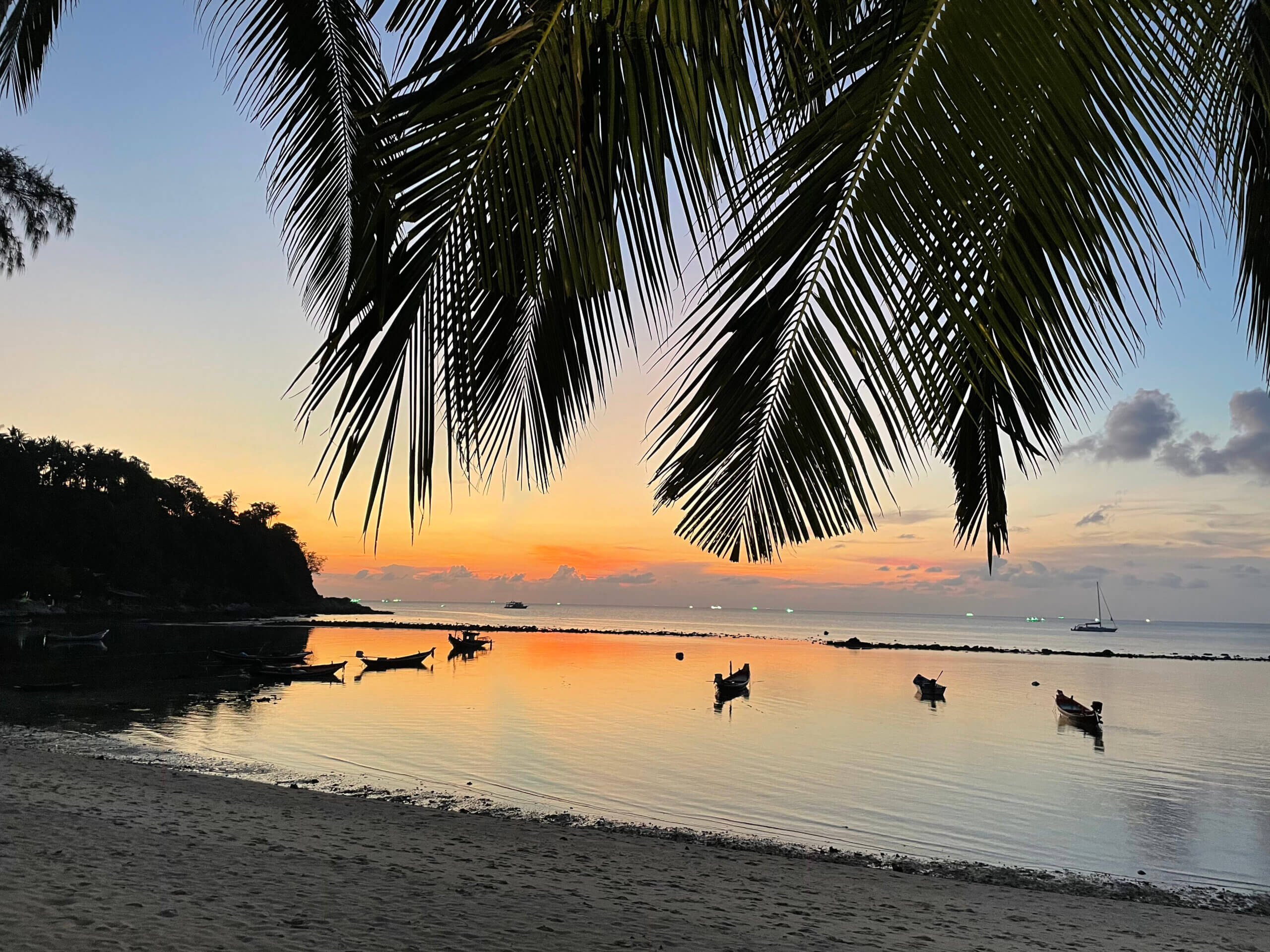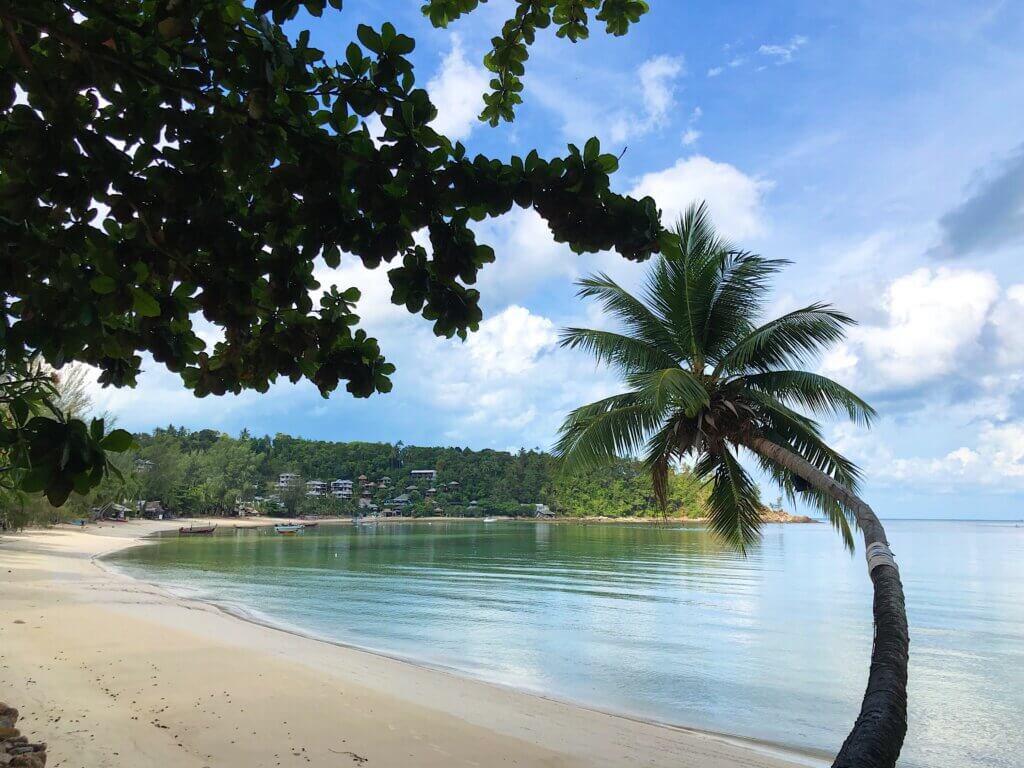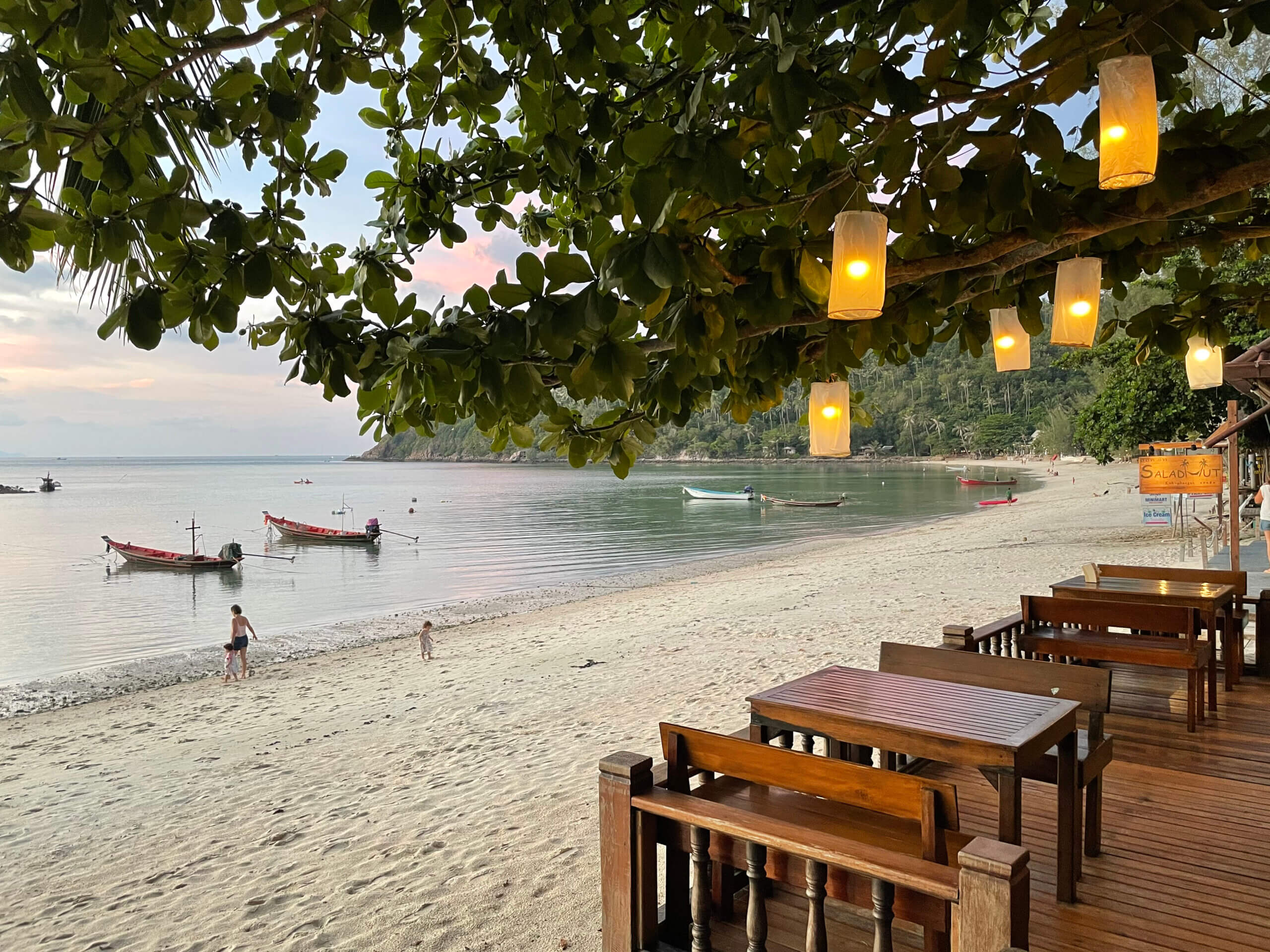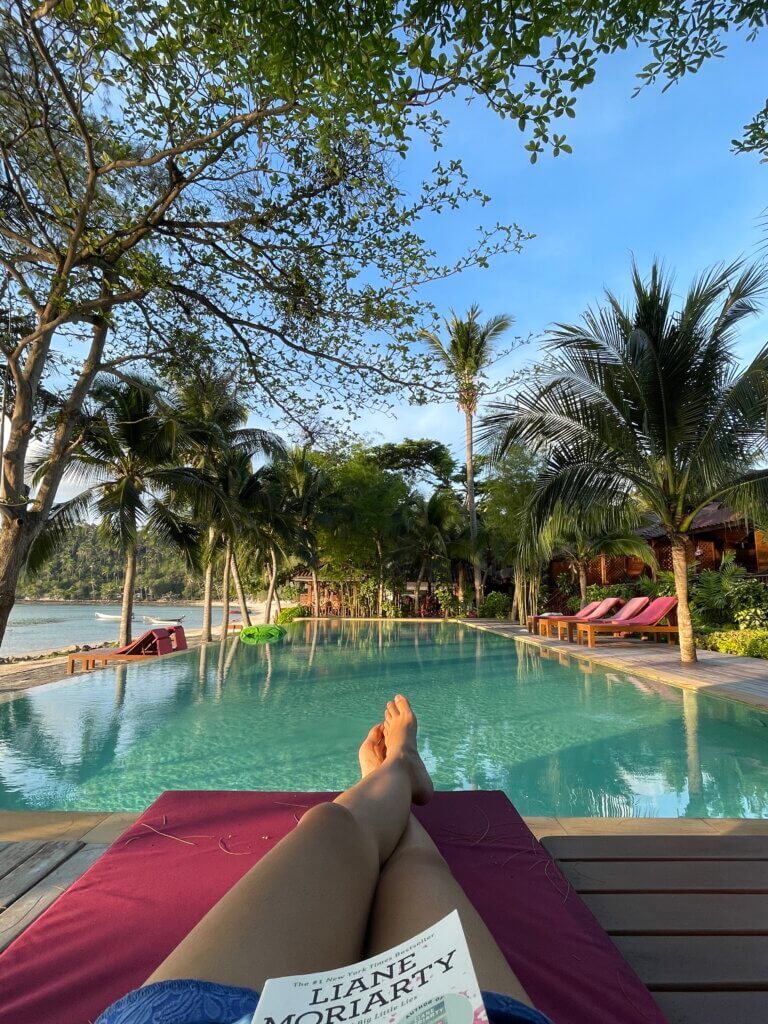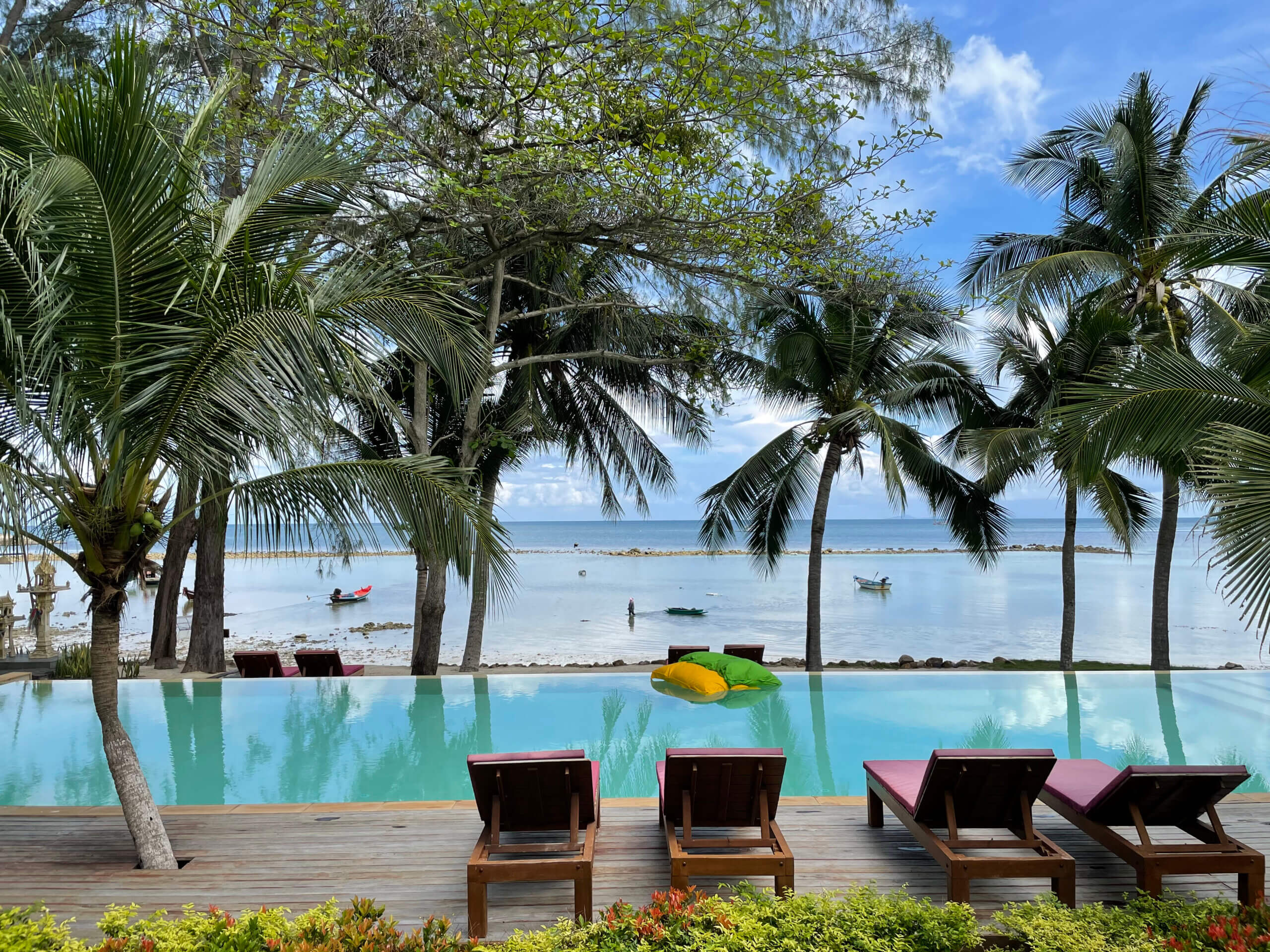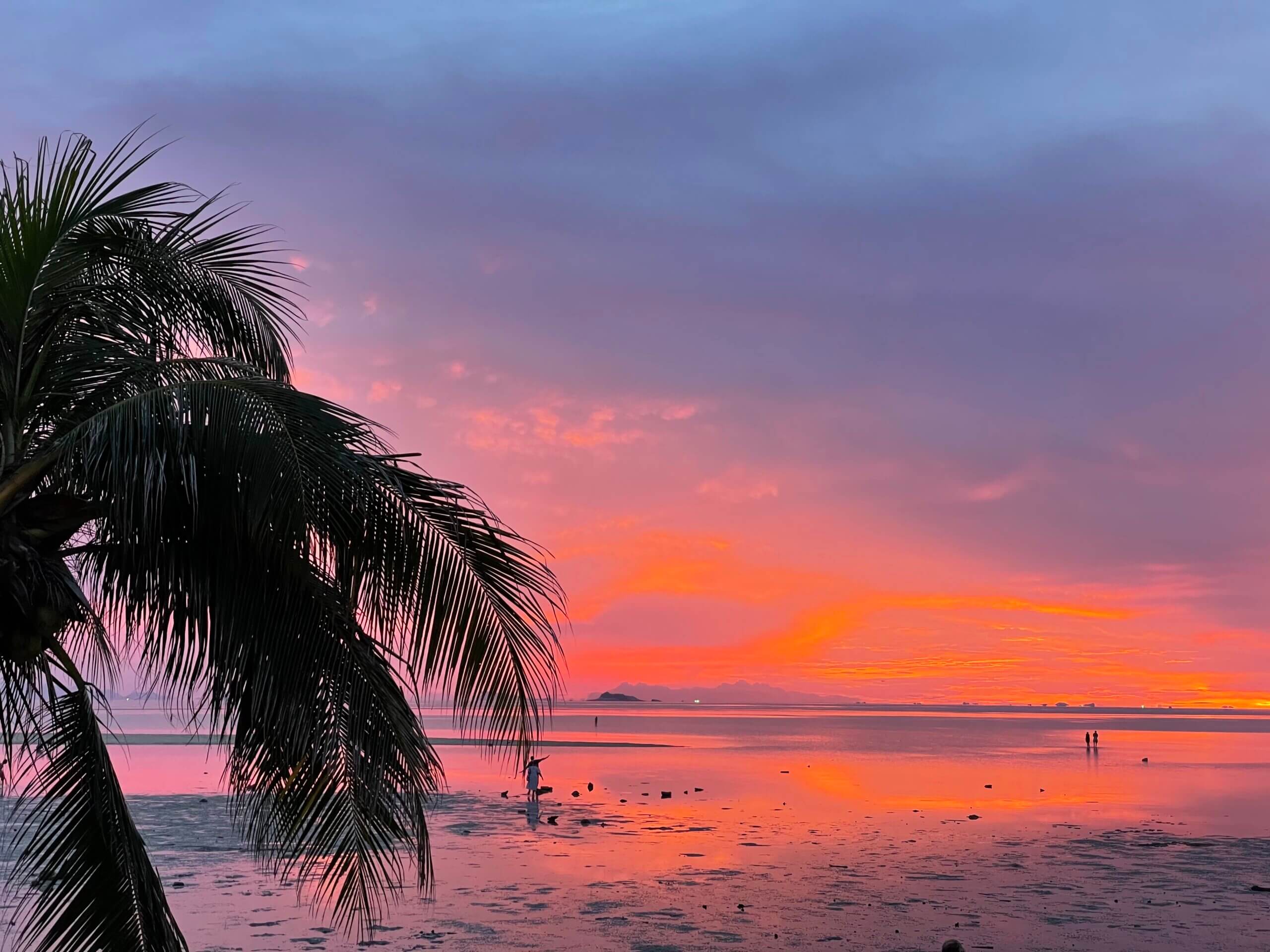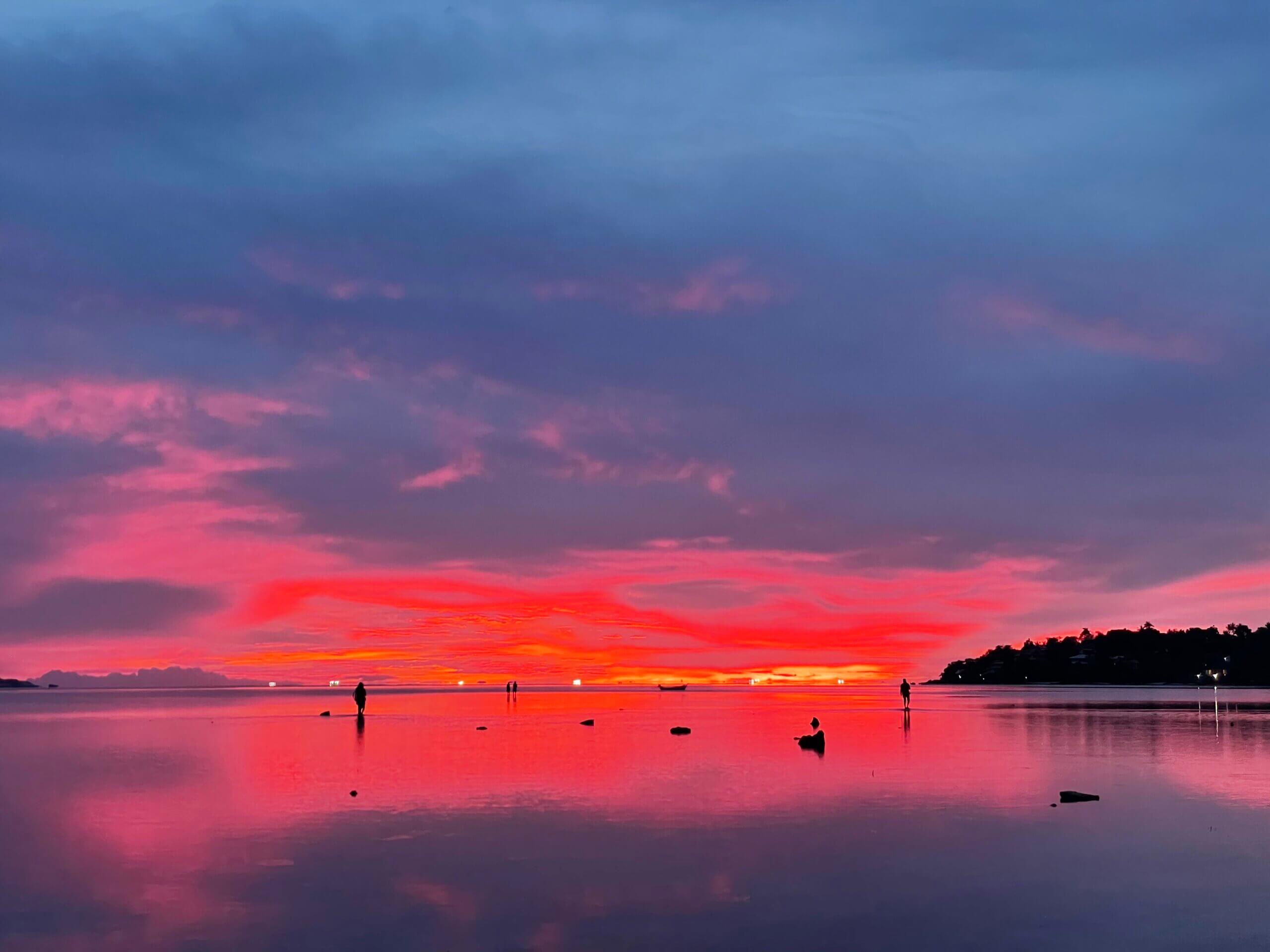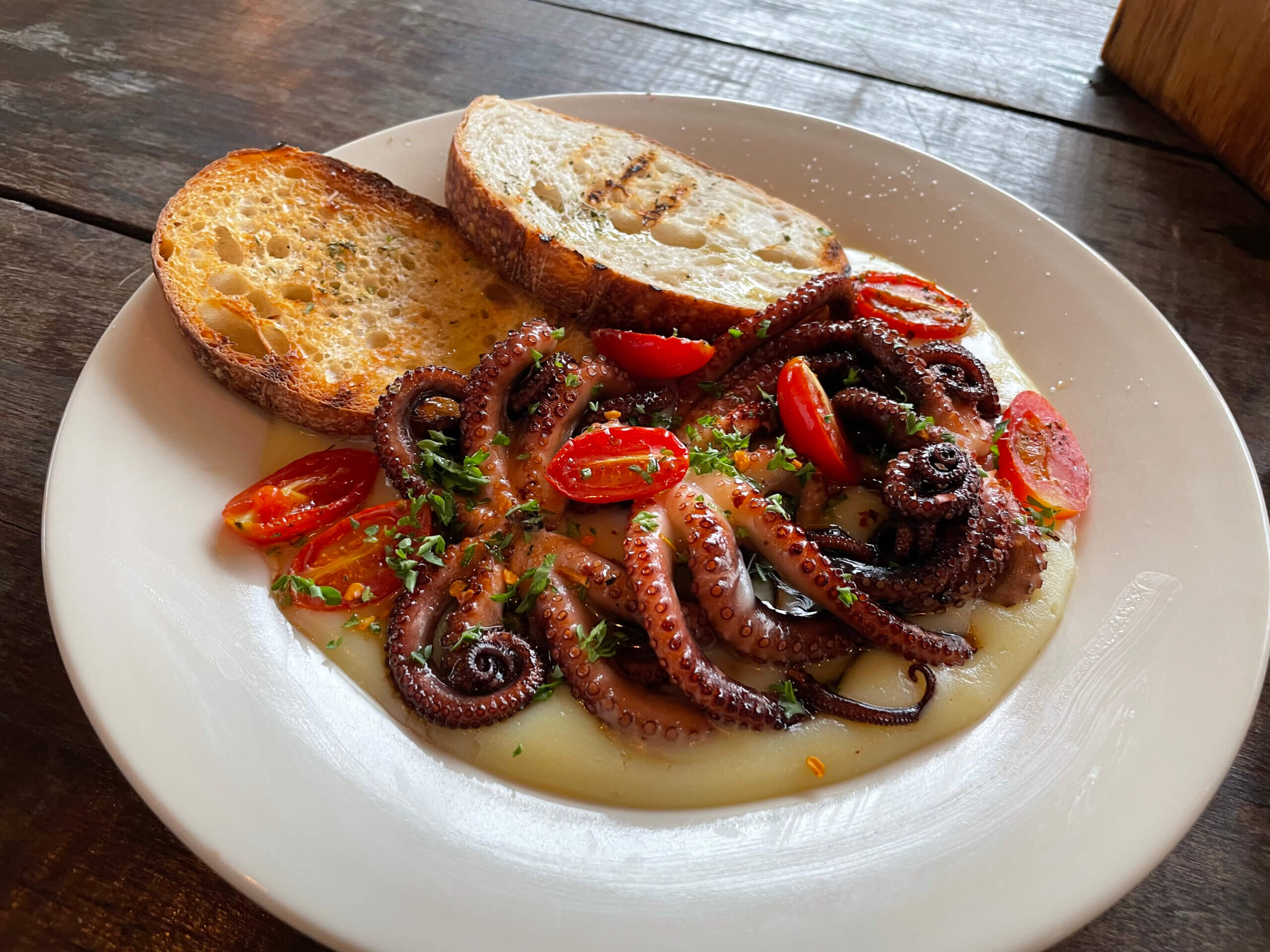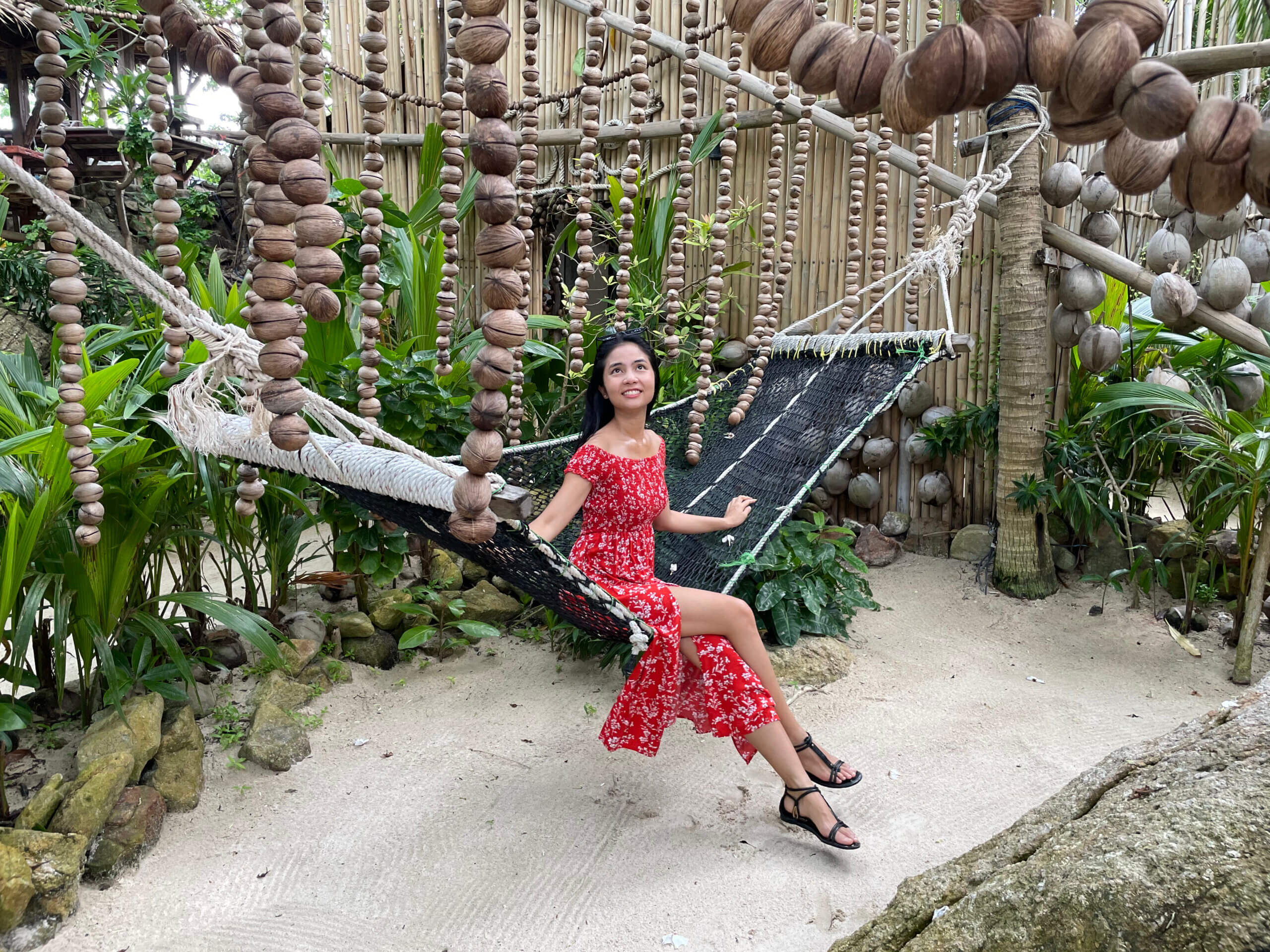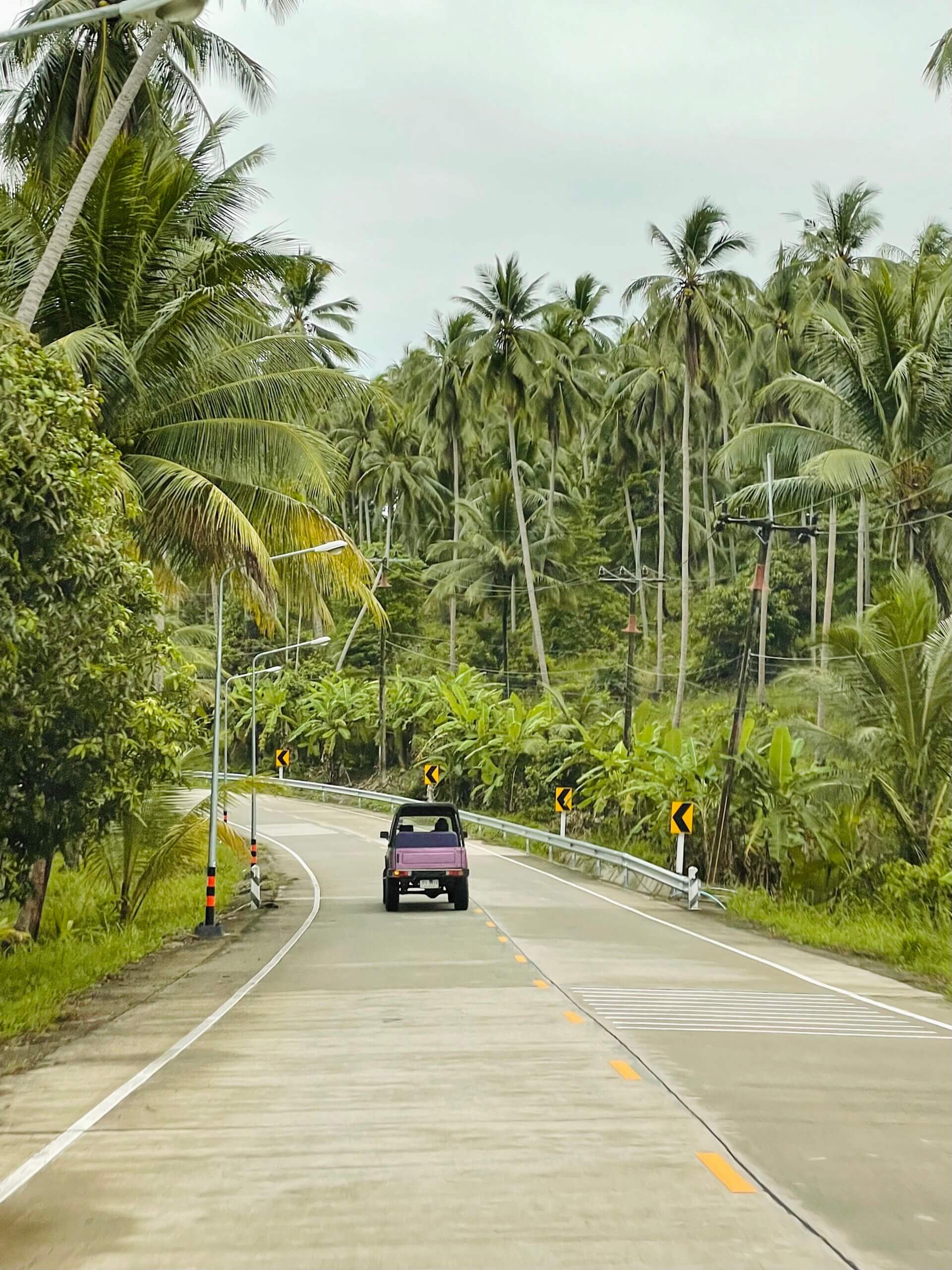 Learn Thai Language From Home:
 REMOVE THE LANGUAGE BARRIER. 
Next time you visit Thailand, you need to bring along your Thai speaking skills!
Join our online group classes TODAY. Our courses are focused on improving your speaking skills to move you to a higher level and speak more fluently like a native Thai.
In no time, you can take your Thai to the next level, speak more fluently, and sound exactly like a Thai!
Price: 4,900 THB (Only 245 THB an hour)
BOOK YOUR PLACE NOW:
learnthaiwithmod@gmail.com
Check the current schedule:
https://learnthaiwithmod.com/online-group-lessons/