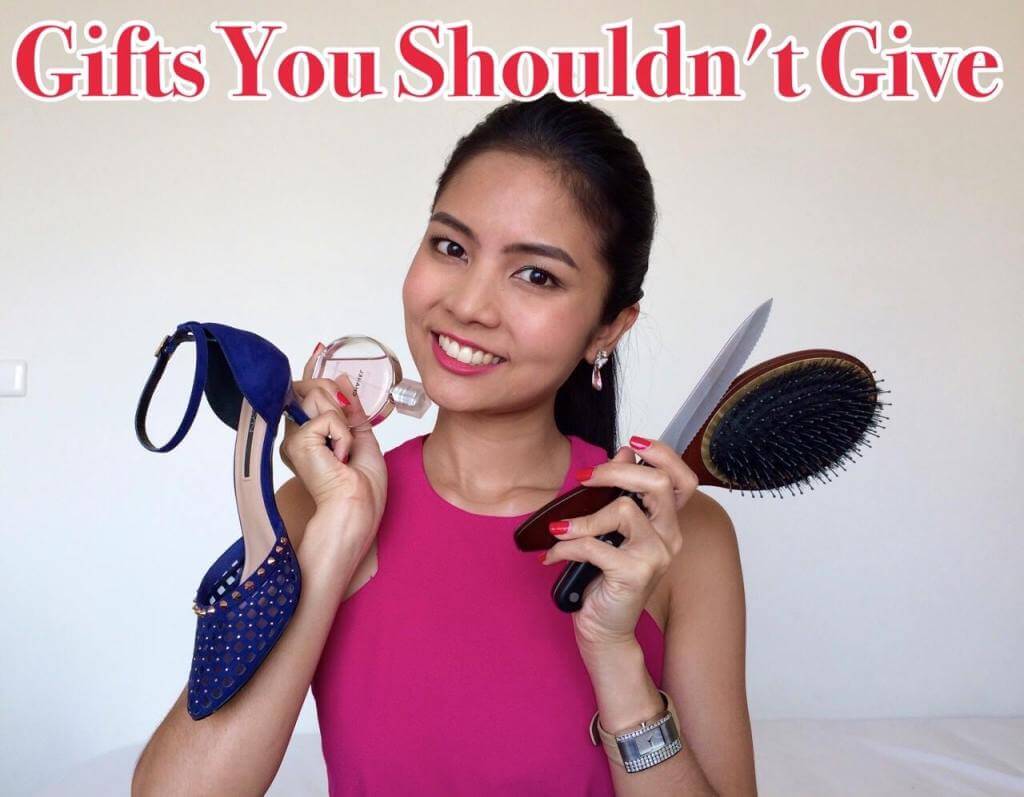 Thai people are grown up with superstitious beliefs and taboos. Some are still believed to be true, and some are now used to tease friends. Giving a gift is a nice gesture but some items have negative meaning especially to your relationship. Here are 10 presents some Thai people might consider bringing bad luck;
1. Shoes รองเท้า /rawng – táao/
If you buy shoes for your girlfriend or boyfriend, it is believed that it will cause the break up because shoes need to be in pair, a couple who are dating but not living together could be cursed to go different ways.
 2. Black clothes เสื้อผ้าสีดำ /sûea-pâa sǐi dam/
This item is frightening. Do not give black clothing because ancient Thai people consider black as the colour of pain and sadness used for mourning. If you give a black cloth to someone, you will go to that person's funeral.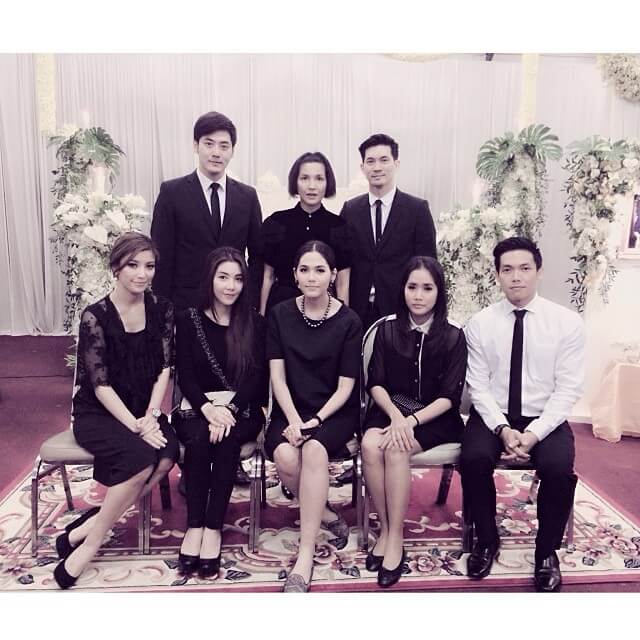 3. Watch / Clock นาฬิกา /naa-lí-gaa/
It is believed that if your loved one gives you a watch or clock, your relationship might be over like the clock stops ticking.
4. Perfume น้ำหอม /náam-hăwm/
As Thai people like to say if you don't believe it, don't disparage it. Many Thai think giving perfume to your partner could make your love lessen like the scent of the perfume that is fade away over time.
 5. Photograph of Yourself รูปถ่าย /rûup-tàai/
Another thing that you absolutely don't want to give to your darling is the photo of yourself because giving a photo for memory when you are apart.
 6. Handkerchief ผ้าเช็ดหน้า /pâa-chét-nâa/
Thai believe that handkerchief is used for wiping tears, so someone who receives a handkerchief as a gift will lose their tears. If you don't want your beloved to cry, avoid giving this item.
7. Sharp objects ของมีคม /kăwng mii kom/
It is believed that giving sharp objects as a gift will bring the receiver danger, bad luck.
 8. Comb หวี /wǐi/
Thai people compare relationship to the teeth of a comb, you don't want to go apart like the comb's teeth.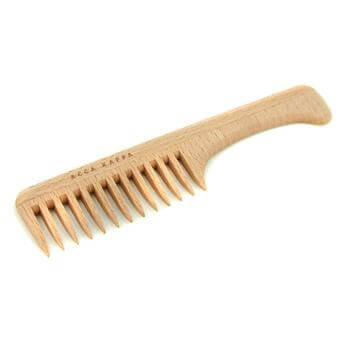 9. Brooch เข็มกลัด /kĕm-glàt/
A brooch is a beautiful accessory but Thai believe that giving a brooch is like stabbing that person's heart, creating pain and argument.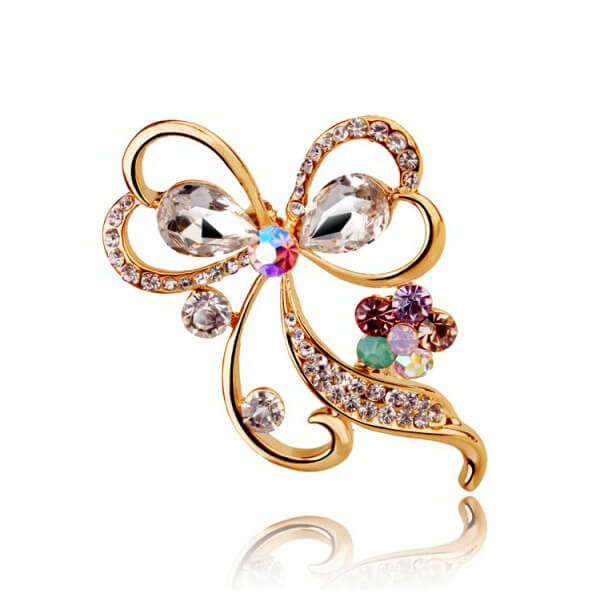 10. Glassware เครื่องแก้ว /krûeang gâew/
It is a common gift. Superstition has it that if the glassware is broken it means the relationship is also destroyed.
Some Thai people give a small amount of money like one Baht or ten Baht to a person who gives the present as if they purchase it, so it doesn't bring them bad luck.
Gift Giving Tips:
If you are given a gift, it is considered rude to rip the wrapping paper. Carefully remove the wrapping, fold and set aside.
Flowers is appropriate gift. Avoid marigolds or carnations as they are associated with funerals or lotus as it is used for worship Buddha image.
YOU MIGHT ALSO LIKE: