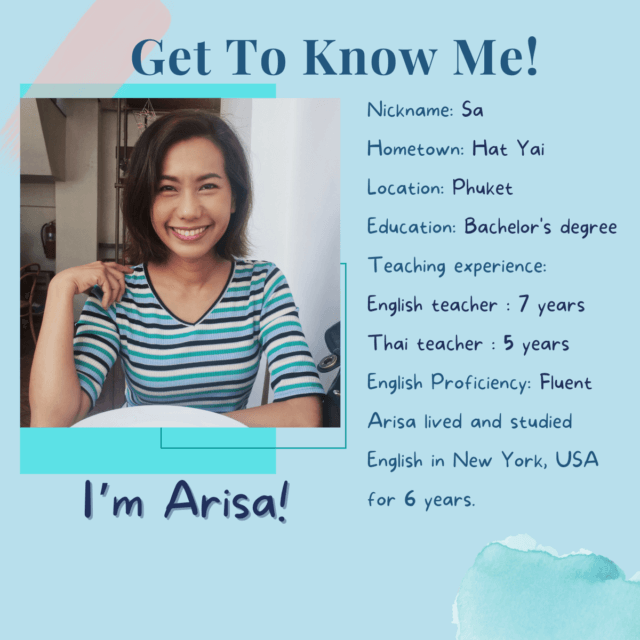 Kru Arisa joined Learn Thai with Mod in August 2021. She is originally from Hat Yai in Song Khla province in Southern Thailand, and she is working from Phuket island where she has been living for the past years.
After graduating for her Bachelor's Degree from university, she lived and studied English in New York for six years, and then pursued her career in teaching. She worked as an English teacher in a government school, a language school and as a private tutor for seven years before transitioning to give Thai lessons in the past five years.
Given her background in teaching English, Kru Arisa is fluent in English which makes her an ideal Thai Language teacher for our English speaking students.
Kru Arisa offers both online private lessons and online group classes with Learn Thai with Mod. If you are interested in having Thai lessons, please contact us at learnthaiwithmod@gmail.com .